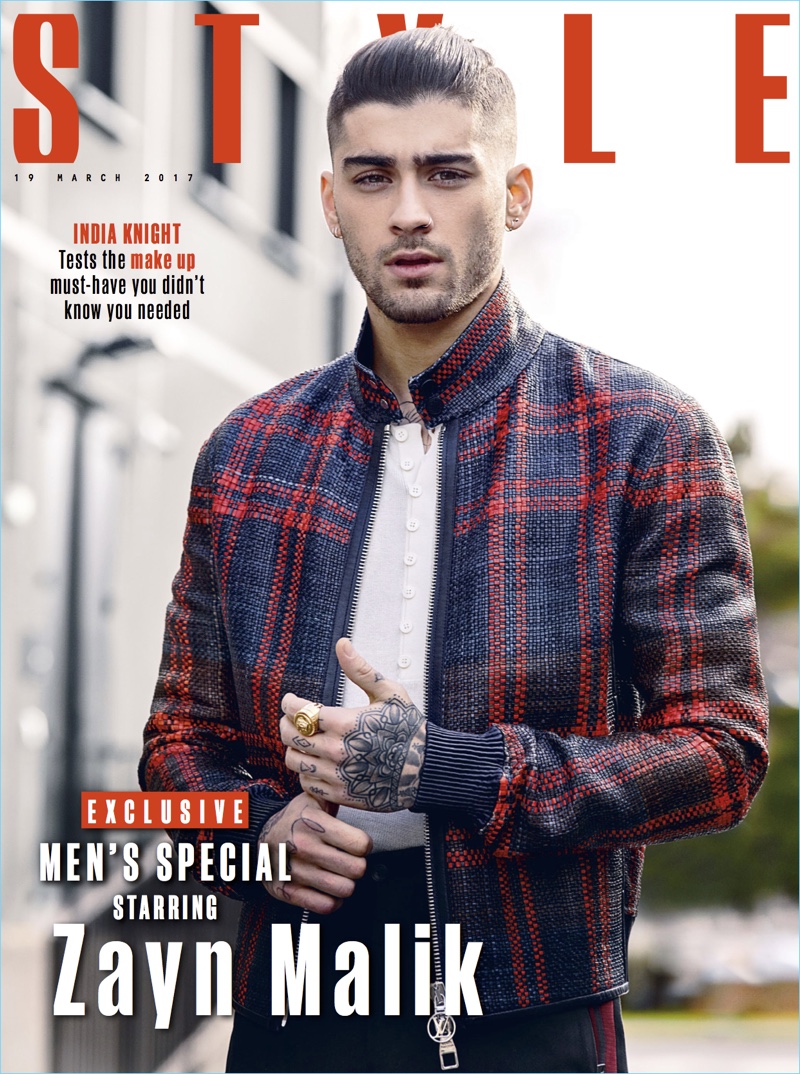 The Sunday Times Style taps singer Zayn Malik as its latest cover star. Connecting with the magazine, the I Don't Wanna Live Forever singer is styled by his regular go-to stylist, Jason Rembert. Wearing fashions from Valentino, Louis Vuitton, and other luxury brands, Malik appears before the lens of photographer Mariano Vivanco.
Related: Zayn Malik Shot by Gigi Hadid for Versus Versace Campaign
Talking about working on his sophomore album, Malik shares, "They always say the second album is difficult, but so far I'm really happy with this one. There are real signs of growth and development. Hopefully, as a human being, I'm growing too, in my knowledge and perception."
Opening up about his previous struggles with anxiety, the 24-year-old actor explains, "I now have no problem with anxiety. It was something I was dealing with in the band."
Related: Zayn Malik Rocks Black Balmain for 2017 Pre-Grammy Gala
Reflecting on his reveal that he dealt with an eating disorder, Malik adds, "People saw strength in that, and they didn't seem to expect it from a guy, but they expect it from a female, which to me is crazy. We're all human. People are often afraid to admit difficulties, but I don't believe that there should be a struggle with anything that's the truth." Read more on TheTimes.co.uk.
Zayn Malik The Sunday Times Style Photo Shoot