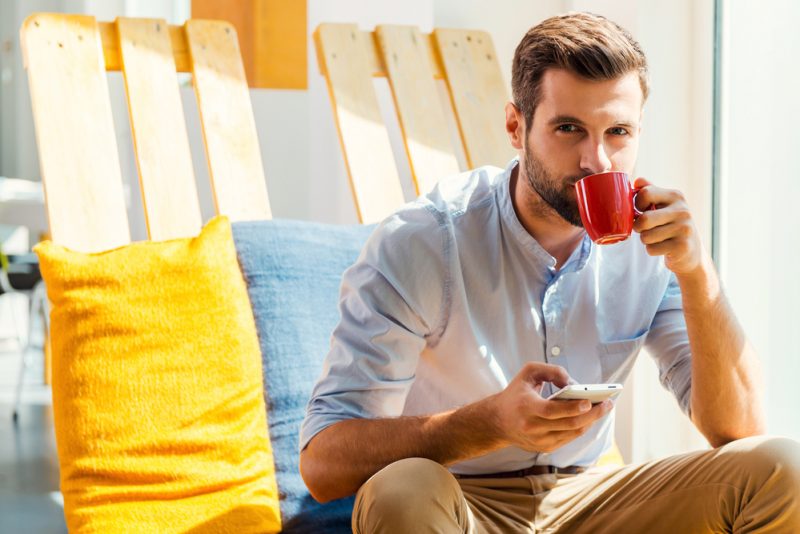 The days when workplace norms prescribed strict traditional business attire are long gone. Companies and organizations are abandoning rigid rules, approving business casual (and sometimes even casual) as the appropriate dress codes for the office. Business casual attire is a semi-formal option that offers the opportunity to express yourself through your style while preserving the professional, clean look your workplace requires.
How much casual is there in business casual attire, however? Here are a few of the essential guidelines to help you pick out the perfect outfit that satisfies professional standards and appears easygoing at the same time.
What business casual
doesn't
mean
Unlike informal casual dress code, business casual, as its name suggests, requires an overall tone of professionalism you need to keep present at all times. This means that clothing items such as open-toe footwear, short pants, sport caps, or tank tops are out of the picture, as well as materials that are overly bright, torn, or covered in showy patterns.
Your business casual workplace attire must be clean and unpretentious. Any clothing item that makes your coworkers uncomfortable or makes you stand out too much isn't considered professional. Avoid clothing choices that will make you feel pleasant or unique at the expense of everyone around you.
Adapting to the office climate
Knowing what not to wear is a good start, but how to be sure that the way you dress helps you fit into a specific work environment? In some offices, it's allowed to wear jeans, polo shirts, t-shirts, and sneakers, while in others appearing at work wearing any of these items would attract attention for all the wrong reasons.
While on your way out of a (successful) business interview, to be sure you blend in rather than look conspicuous and out of place, take a look at how your colleagues-to-be address their attire. No photographic memory is needed for this step: simply scan the offices to get an overall picture.
If your sense of fashion still needs to be developed and you are not sure if looking at others will help, you can also ask your new employers what is considered appropriate attire for working in their premises. As every company has its own outlook on these matters, they will most probably offer the guidance you need, no questions asked.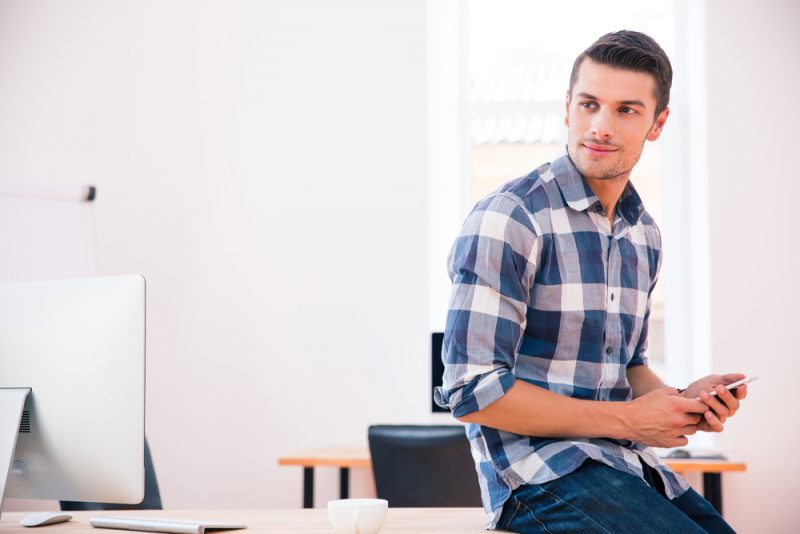 The essential do's and don'ts of business casual attire
Here are a few pieces of advice coming straight from the professionals. Custom essay writing service experts suggest that if you follow these simple rules, you are sure to get a hold of business casual dress code in no time.
1. Starting with the basics
Dressing for a workplace begins even before picking out an outfit. It's a mindset you need to master, and the most important aspects of any business-related attire are:
Never wear clothes that don't fit, whether they are too loose or too tight;

Your clothes must always be clean and neat;

Avoid clothes that are too flashy, revealing, or sporty.
2. Shirts
The most common types of business shirts include regular, fitted, and slim fit options. Each of these is the appropriate choice if it compliments your body type. Stay away from vibrant colors and opt for solid colors and plaid materials instead.
Make sure to check if you may wear T-shirts at the office. Even if you do, pairing them up with a neutral blazer will make the combination more appropriate and professional.
3. Pants
Pants must match the shirt, so to be safe, make sure you choose khaki, grey, and navy ones, as they represent the basics you can efficiently work with.  Be careful about trouser leg length as well: too long suggests sloppy, while too short is an option to avoid as well. Half break and quarter break lengths are the safest choices to make.
4. Shoes
Steve Marshal, a business analyst, and writer from nerdy writers suggests caution when it comes to picking out the shoes for the office. Oxfords and Loafers can be great, safe choices in almost every situation.
If your workplace is a bit more flexible when it comes to attire, you can think about elegant, minimal sneakers as well.
5. Accessories
A tie is an accessory you won't typically need in your business casual style office. As far as belts, pocket squares, and watches go, they are all appropriate – make sure not to go over the top with colors.
Depending on your workplace norms, you can switch your briefcase for a laptop bag, or even an elegant, handy backpack.
Conclusion
When planning your business attire, make sure to follow this golden rule: Business casual is about dressing down the formal business dress code, not dressing up the casual, informal one. Your look should be clean-cut and professional, and maintaining consistency in your everyday dressing is an important aspect as well.
Even if your workplace allows more flexibility when it comes to attire, make sure to dress for the occasion. A meeting with high-profile clients is always the time when a more professional approach to dressing is a smart choice. Make sure to follow the tips and guidelines provided, and you will never need to be worried about your office look again.