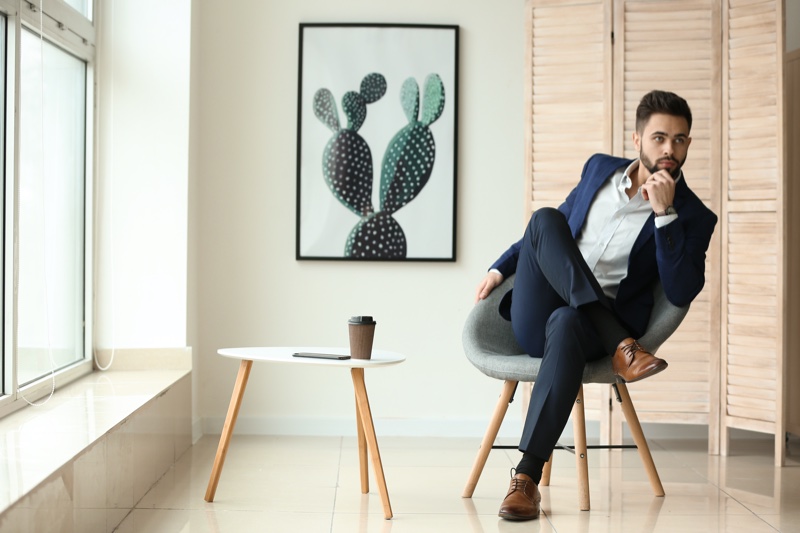 If you have a new job, it can be a very exciting yet nerve-wracking time. You're delighted you have been accepted for a new position, and you cannot wait to get started. At the same time, when something is unknown, it can be a little bit scary. This is why being prepared is vital. It will make you feel more confident and assured, especially on your first day. One area you can take control of in this regard is what you are going to wear. So, with that being said, let's take a look at some top tips for men when it comes to dressing for a new job:

Dress with the weather in mind – Always make sure you dress appropriately for the weather. If it is sunny, choose a light and breathable material. You do not want to be sitting at your desk covered in sweat patches and struggling to breathe. At the same time, if it is cold outside, make sure that you wrap up warm. You can even get battery-heated clothing to ensure that you are comfortable throughout the day. Click here to find out more about it.

Photo Credit: Adobe Stock

Check out the dress code and what everyone else is wearing – Next, it is always important to find out whether or not there is a dress code in place at your new work location. Do not simply assume that there isn't. You should always ask. The last thing you want to do is end up inadvertently breaking the rules on your first day because you have turned up in something that goes against the dress code. Also, it is a good idea to take note of the sort of clothing employees at the company usually wear. This will help you to get an understanding of how formal you should go and how you can fit in with your choice of attire.
Do not be afraid to add some personality to your clothing – Last but not least, you do not have to go for the boring, bland wardrobe combination of gray, white, and black suits. You can add a little bit of color. Navy blue, dark green, and pastel shades can work well. The key is to have a balance, though. Make sure that all of your outfits are appropriate. There is a difference between showcasing your personality and being distracting because of the clothing you are wearing.
Final words on top tips to follow when dressing for a new job
So there you have it: some top tips when it comes to dressing for your first day on the job. We know that starting a new career can be quite daunting. However, once you have got your clothing on point for the first couple of weeks, it will make you feel more confident. No one likes walking into an office and feeling like they are sticking out like a sore thumb because they have worn something inappropriate for work. Just make sure to dress stylishly yet up to code.