For the September 2023 edition of Elle Korea, Taeyong, the fresh face of Loewe, commands the scene. His newly minted association with the brand comes alive with three distinct covers captured by photographer Yoon Ji Yong.
An arresting image reveals Taeyong in a tailored Loewe coat, his pastel locks adding a serene quality to the frame. Here, sartorial refinement is in the details, offering a sublime blend of texture and color.
Taeyong for Elle Korea September 2023 Issue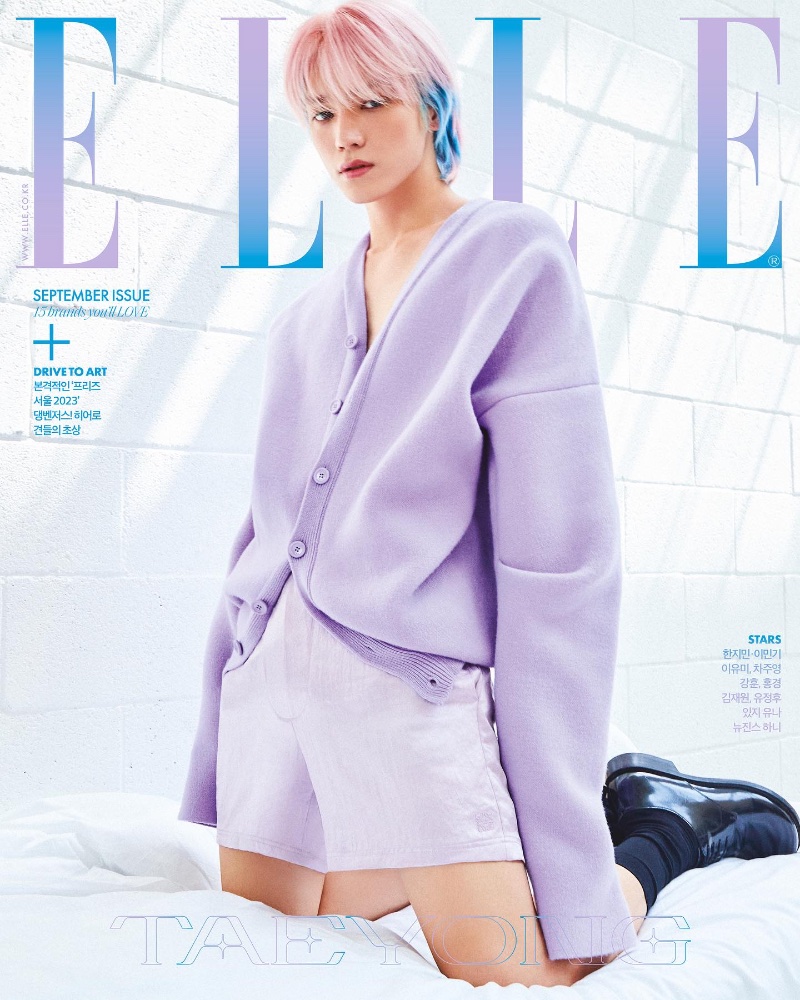 The celebration of pastels takes center stage in an ensemble styled by Kim Youngjin. Taeyong's lilac Loewe cardigan and shorts explore hue while including leather dress shoes, giving a nod to a time-honored tradition.
In translated words, Taeyong reflects on his affinity for Loewe's thematic breadth, where "sea creatures such as fish are used as motifs, and there are also many natural objects. I can say it has everything I like!" Taeyong adds, "Loewe reminds us of luxurious and elegant beauty, but it is attractive that these cute elements exist in opposite ways."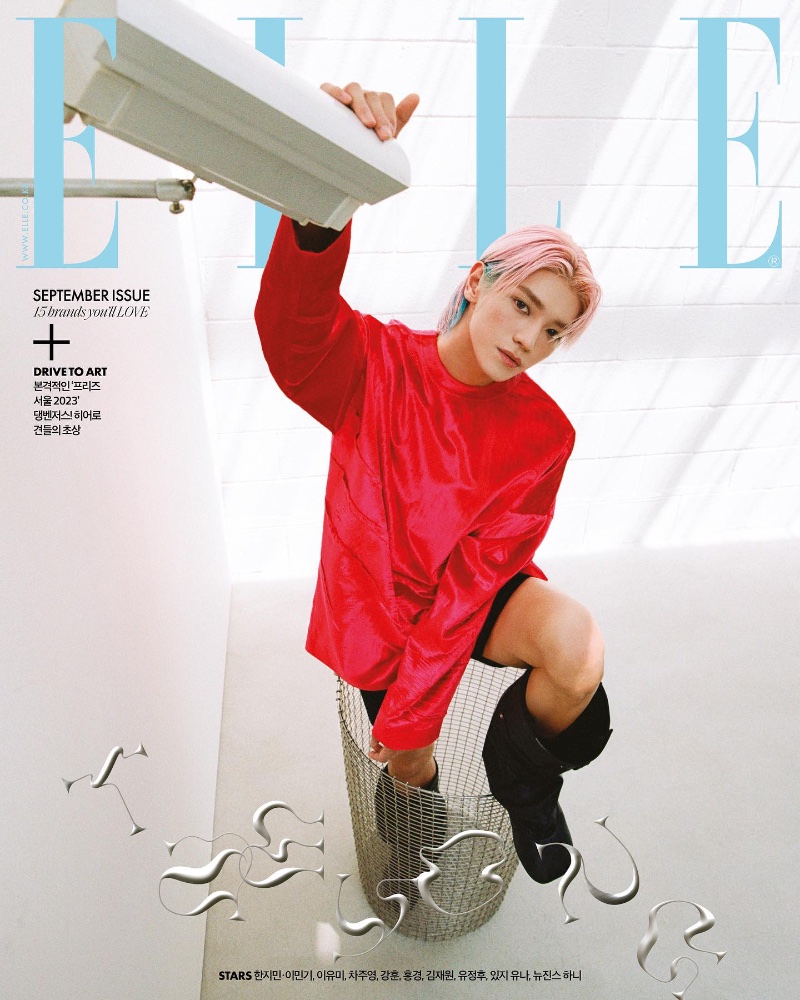 Dimensionality finds its voice in Taeyong's third cover. An oversized red Loewe top becomes a visual playground, its volume complemented by a pair of shorts and audacious boots, also from the label. The ensemble marks a bold experiment in proportions, a testament to Taeyong's and Loewe's inclination to push boundaries.
Following the release of his album, SHALALA, Taeyong captures his current emotional landscape as "warm." He sheds the shackles of future worries with a new sense of tranquility, confiding, "In the past, I always worried about tomorrow and the day after tomorrow, but now I think I've learned how to enjoy the given day. I'm trying to let life flow a little more." This evolution echoes throughout his art, fashion choices, and life philosophy.