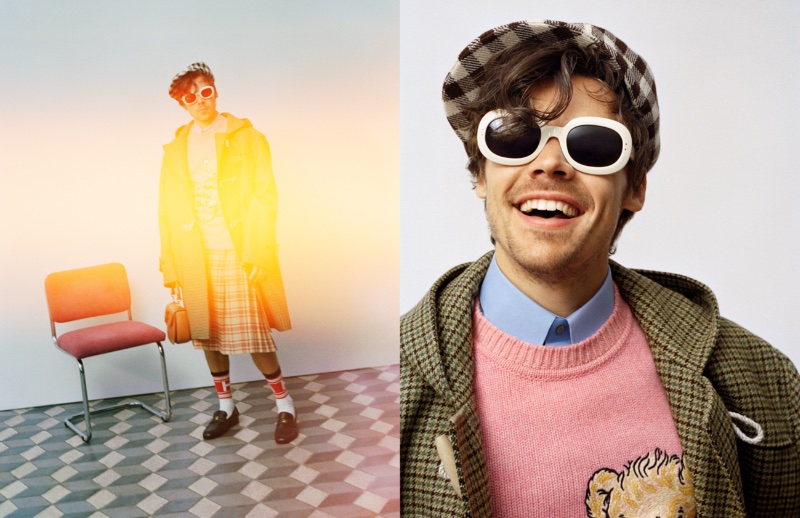 As the star of the Gucci HA HA HA campaign, singer-songwriter and actor Harry Styles is the center of attention. The advertisement showcases a "Liberated Vanity" and features the collection created by Styles and Gucci creative director Alessandro Michelle.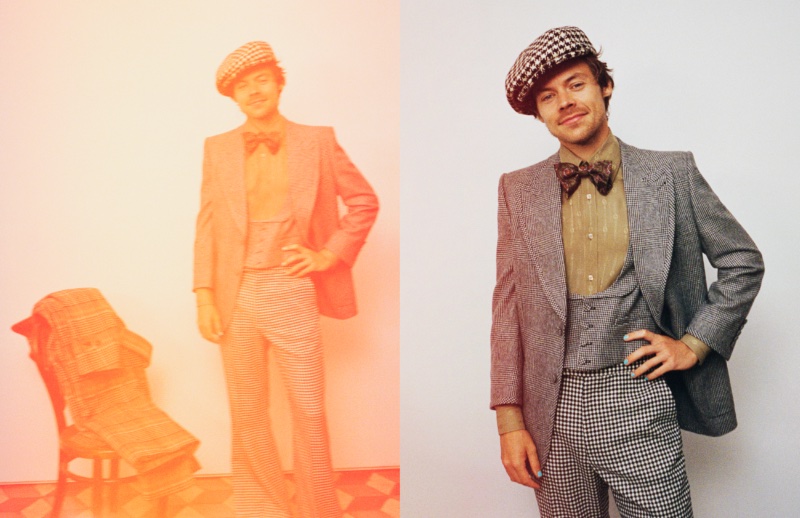 Gucci HA HA HA Capsule Collection
Gucci HA HA HA is the initials you get when you combine the names "Harry" and "Alessandro." Gucci revealed the capsule earlier this year. The collection is "the landing place of a creative two-person journey, born from a deep bond of friendship."
Harry Styles for Gucci HA HA HA Campaign
Art directed by Christopher Simmonds, the Gucci HA HA HA campaign reflects a "Liberated Vanity." A new short film features Harry Styles as the lone leading man. Because Styles does not speak throughout the video, the experience is evocative of a silent movie because he is highly expressive through his movement and mood.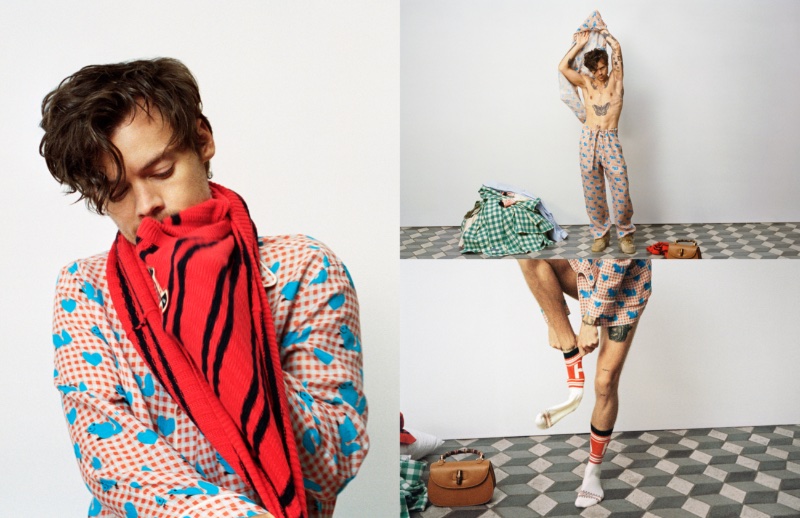 Harry Styles takes up the spotlight for the Gucci HA HA HA capsule collection. He loses himself in a dress-up game, slipping in and out of several outfits. The singer's performance perfectly encapsulates the concept of playing with the definition of masculinity and the conventional ideas of menswear, utilizing the wardrobe as an extension of an avant-garde persona.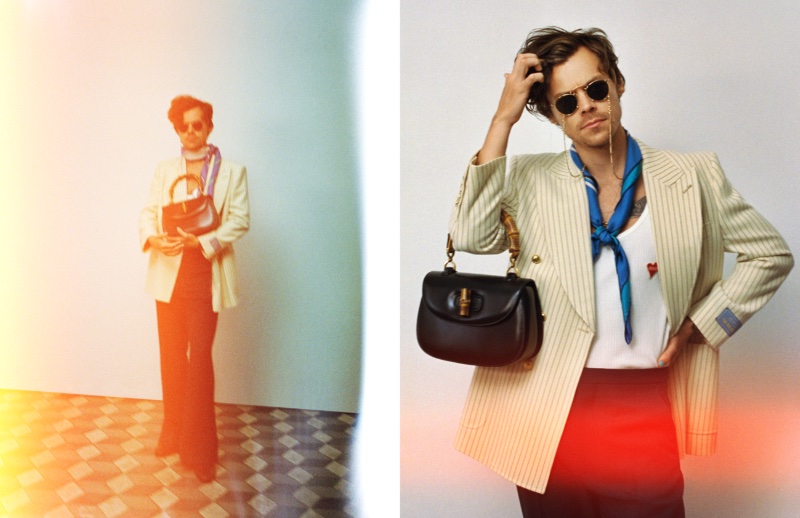 The Gucci HA HA HA campaign depicts elements of everyday life while not giving any one thing a disproportionate amount of importance. The campaign culminates in showcasing the sophisticated way clothing and accessories, such as the Gucci Bamboo 1947 bag, shine in a contemporary world anchored by a new view on masculinity.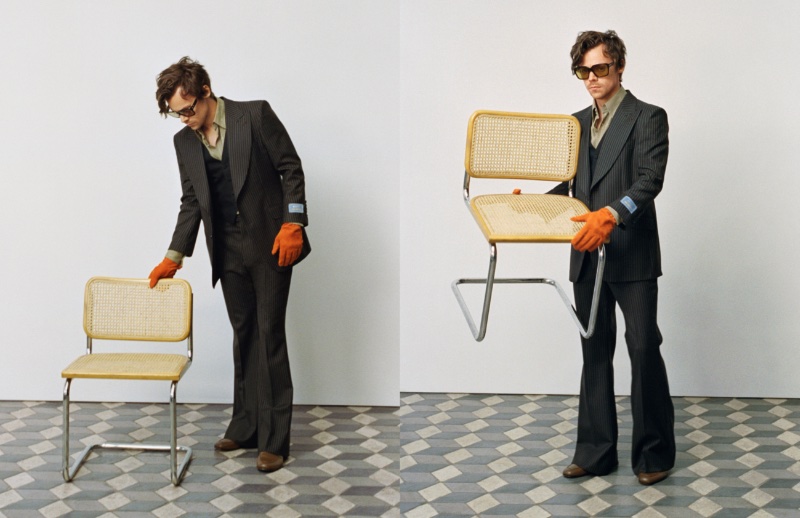 Mark Borthwick creates music that further captures the story of Harry Styles' avant-garde journey. Borthwick photographs and directs Harry Styles for the Gucci HA HA HA campaign. The featured collection emphasizes masculine vanity devoid of hypocrisy and artificial qualms imposed by tradition–demonstrated by Styles' humorous manners. The singer turns himself and his attire into a spectacular act that inspires and stands for a sense of freedom.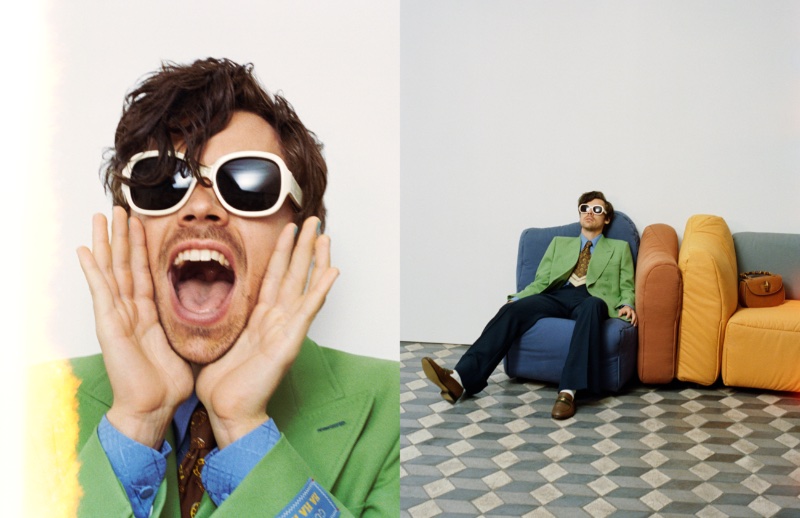 "I'm so happy to see this project finally come to life," shares Harry Styles. "I've known Alessandro for years now, and he's always been one of my favourite people." The singer continues, "I'm always inspired watching him work, so doing this collaboration with my friend was very special to me."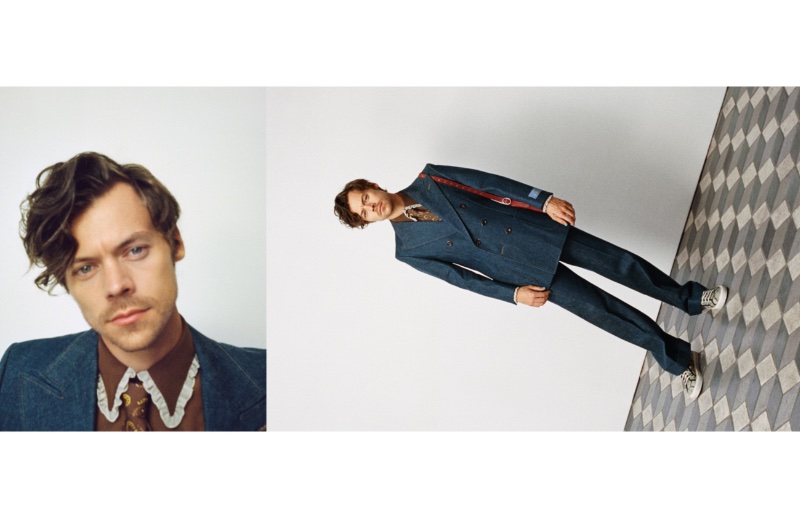 Makeup artist Ammy Drammeh and hairstylist Malcolm Edwards helped Harry Styles achieve picture-perfect grooming so that he could exemplify the modern Gucci man and highlight the fashion house's unique aesthetic in the Gucci HA HA HA campaign.
Gucci HA HA HA Campaign