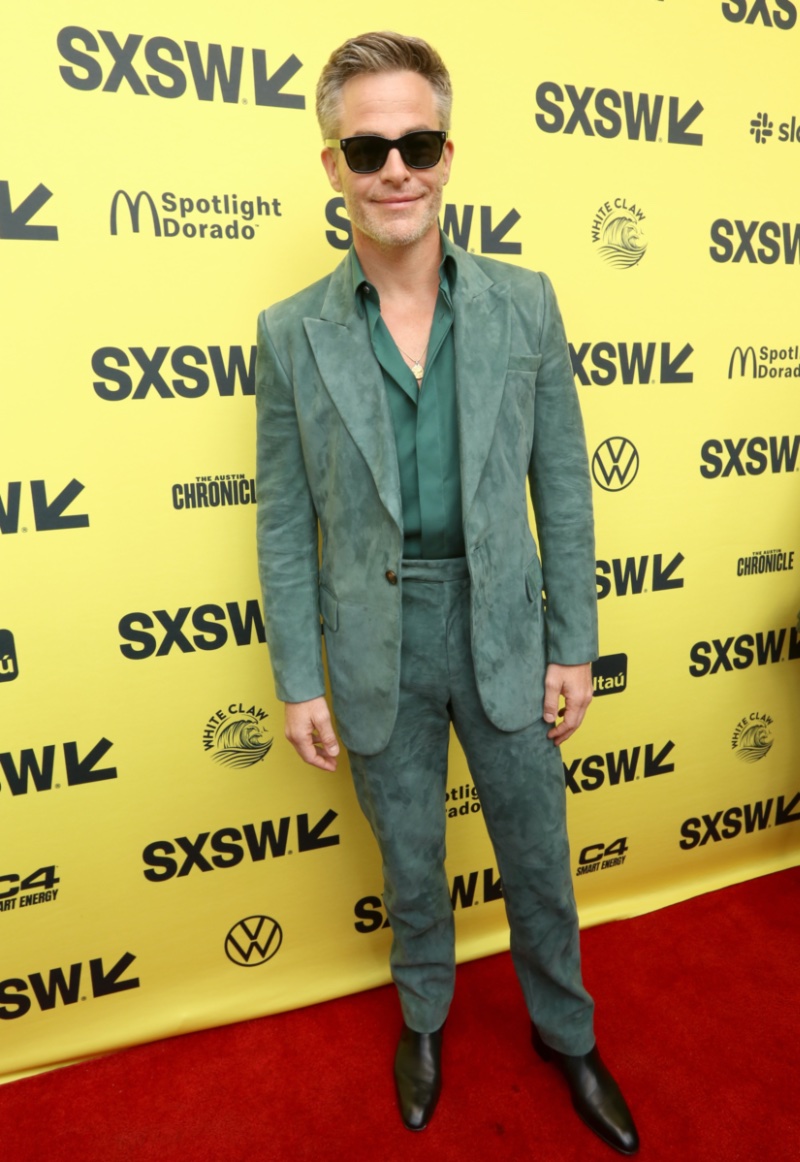 At the 2023 SXSW, Chris Pine graced the step-and-repeat for the highly anticipated World Premiere screening of his latest movie, Dungeons & Dragons: Honor Among Thieves. And let us tell you, the American actor did not disappoint in the fashion department. Pine made a bold fashion statement in a spring-summer 2023 ensemble from the renowned Swiss brand Bally.
Chris Pine in Bally for the 2023 SXSW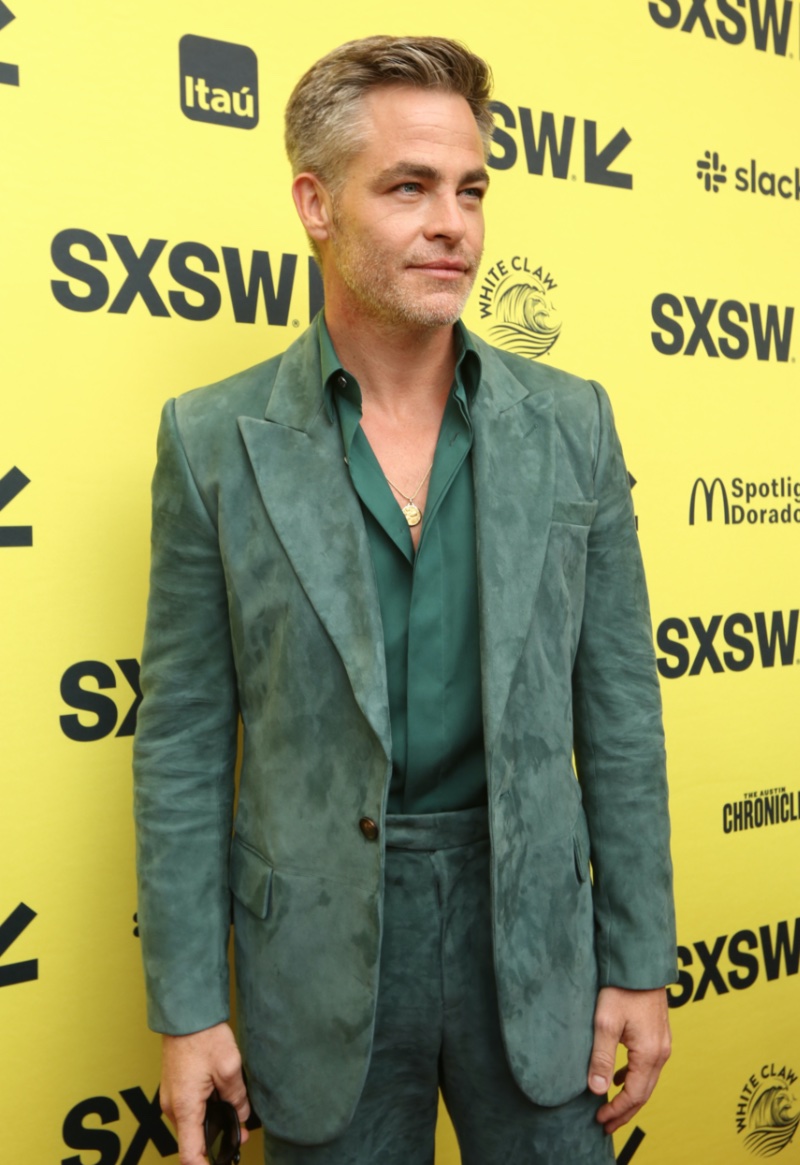 The centerpiece of Pine's outfit was a sumptuous deep emerald suede jacket and matching trousers that exuded elegance and refinement. But it didn't stop there, as Pine took things to the next level for a striking monochrome look, wearing a deep emerald silk shirt that seamlessly complemented his ensemble.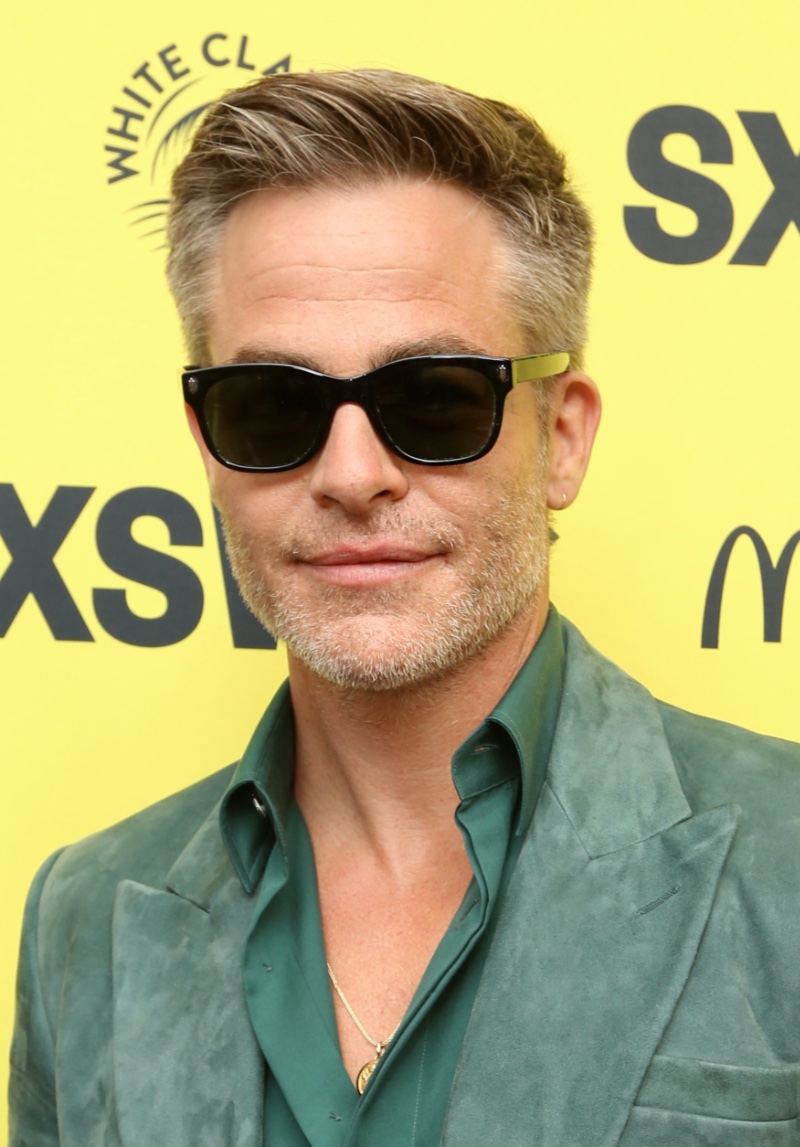 To complete the outfit, Pine opted for classic black leather ankle boots that added a touch of sophistication and elevated his overall appearance. It's safe to say that Chris Pine was a fashion standout at the event.
Dungeons & Dragons: Honor Among Thieves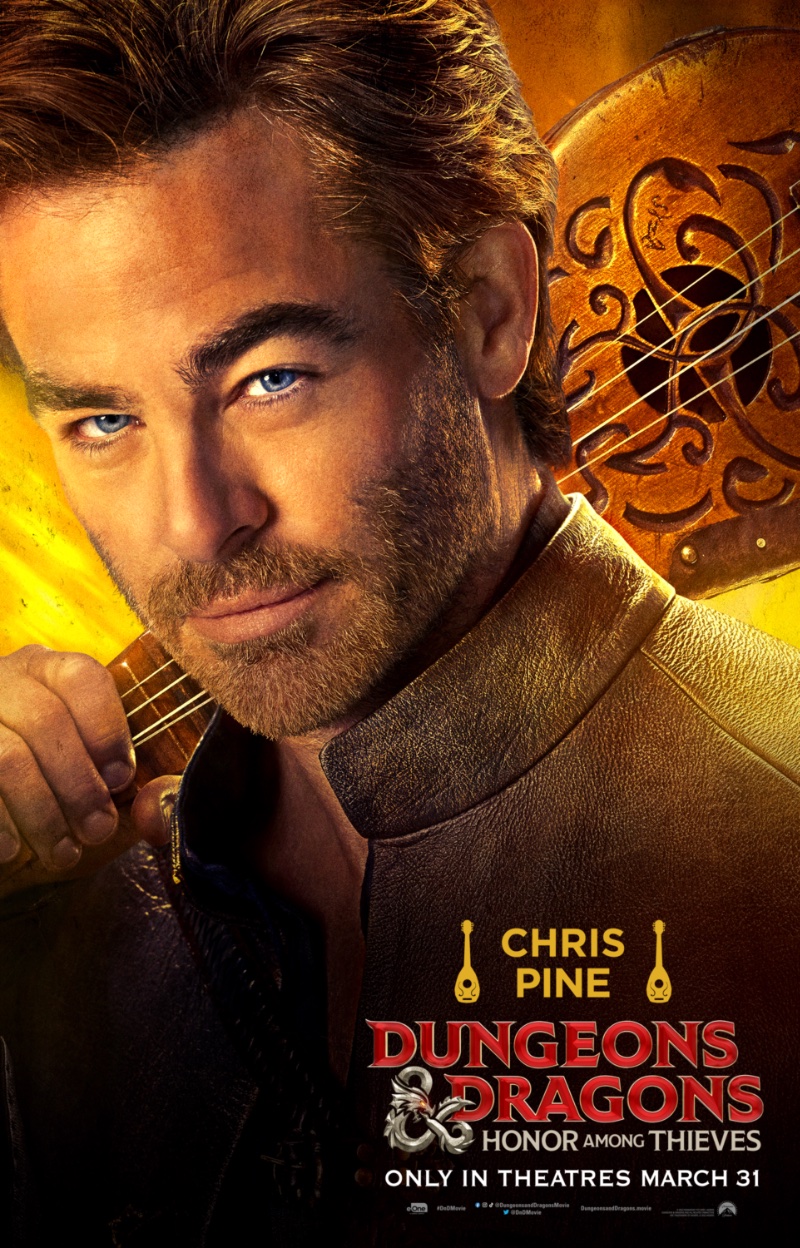 In his most recent endeavor, the dapper Chris Pine takes the lead role in Paramount Pictures' upcoming film, Dungeons & Dragons: Honor Among Thieves. Pine shares the limelight with a star-studded cast, including Michelle Rodriguez, Regé-Jean Page, Justice Smith, Sophia Lillis, Chloe Coleman, Daisy Head, and Hugh Grant, in this cinematic adaptation of the immensely popular Hasbro role-playing game.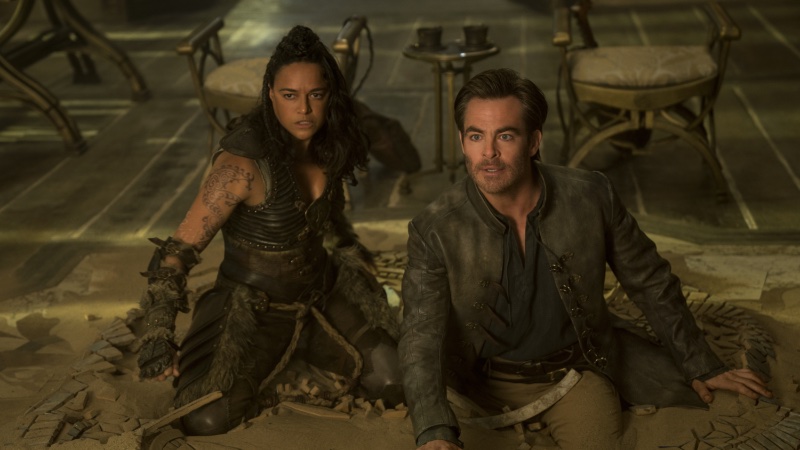 The movie is set to take audiences on a thrilling adventure as a charismatic thief and an unlikely group of companions embark on a daring heist to recover a lost treasure. Directed by the talented duo of Jonathan Goldstein and John Francis Daley, Dungeons & Dragons: Honor Among Thieves promises to be a journey of epic proportions. Don't miss its grand debut on the big screen, slated for March 31, 2023.