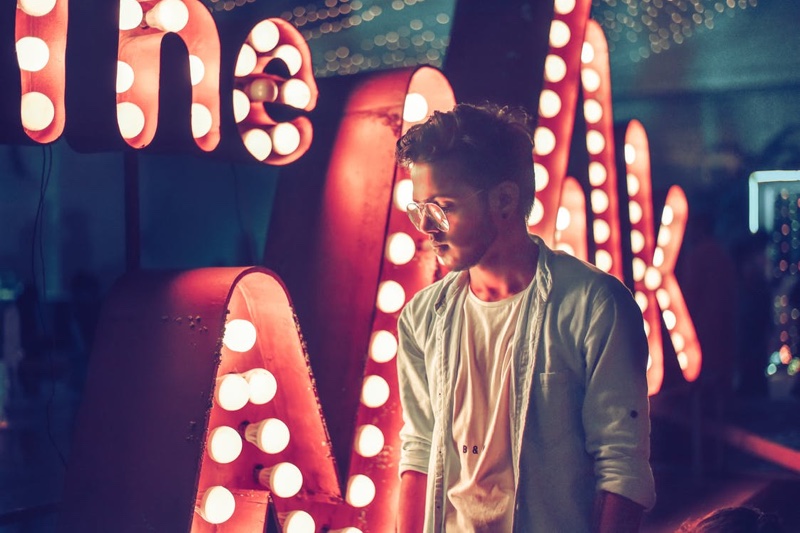 Are you thinking of visiting Las Vegas, the city that never sleeps? For sure, this fabulous city can offer you a lot, both by day and by night. You cannot miss a visit to one of its huge shopping centers during the day, and a visit to one of the most prestigious casinos or the best Vegas nightclubs during the night. At first glance, it seems that everything is possible in Las Vegas. Walking around the Strip, you will see all sorts of outfits, from the well-known Elvis imitators to showgirls in skimpy bikinis. So, what do you have to bring in your luggage? Follow our suggestions and you will be ready, no matter the occasion.
Outfit: Vegas by Day
The city is normally very warm during the day, except for the Winter months that have an average daily temperature of 15 degrees. In the Summer months, the weather is hot and dry and temperatures can rise up to 40 degrees. It is therefore recommended that you bring with you lighter items such as short-sleeved shirts and shorts. The best choice is to opt for clothes made of fresh fabrics such as cotton or linen. In general, it is not necessary to dress too formally during the day, most of the people here wear casual style.
To visit Las Vegas, be ready to walk. So, you will find it much more pleasant to visit the Strip with comfortable shoes. You can also explore the city wearing simple flip-flops, you probably will not be the only one. And last but not least, do not forget your swimsuit. Most of the hotels here have a swimming pool at their disposal and finding a pool party is more the rule than the exception. On average Vegas has 310 sunny days a year, so do not forget sunglasses and sunscreen, and of course a hat.
Towards evening, from the end of October to the beginning of April, the temperatures get colder. If you plan to visit Vegas in this period, remember to bring warmer clothes such as long trousers, a sweater, and a jacket. In general, however, even in Summer, it may be wise to bring a light sweater in order to cover yourself, as the air conditioning in casinos is very generous.
Outfit: Vegas by Night
Las Vegas is a city that must absolutely be experienced even at night. It is no coincidence that it is called "the city that never sleeps". Depending on the nightclub or the casino you're going to, there are different dress codes. The most fashionable ones do not allow too informal outfits and can refuse entry to those with loose jeans, sweaters, sneakers, or shorts.
We, therefore, advise staying on the classic, with a completely buttoned shirt or an evergreen polo, combined with a nice pair of trousers or jeans. In the bars and clubs of Vegas, the choice is wide, from casual business to more classic clothes. That said, a casual jacket with trousers or jeans never hurts.
Even the best restaurants do not require a formal outfit, so it is better to avoid overdoing it. Some of Las Vegas's exclusive clubs may require more formal outfits, however, this dress code is generally only recommended and not imposed. In general, it is good to use common sense when going out, dressing in the function of the restaurant or club style and environment.
In short, we can say that by talking about how to dress in Las Vegas, everything can be good. It is also up to you if you prefer to bring simple clothes or designer clothes, more elegant or casual clothes. Since nearly everyone goes to the city for the casinos and the fun, it's clearly important to know what you can wear.
The clothes set your mood and help you better blend in with the crowd. This is clearly different for people who prefer to entertain by playing games from home, where they are in control of the environment and able to decide where they want to play by exploring operators and bonuses on sites like bonus-codes.com. But if you're going to Vegas, remember to enjoy the city and everything it has to offer in some style!