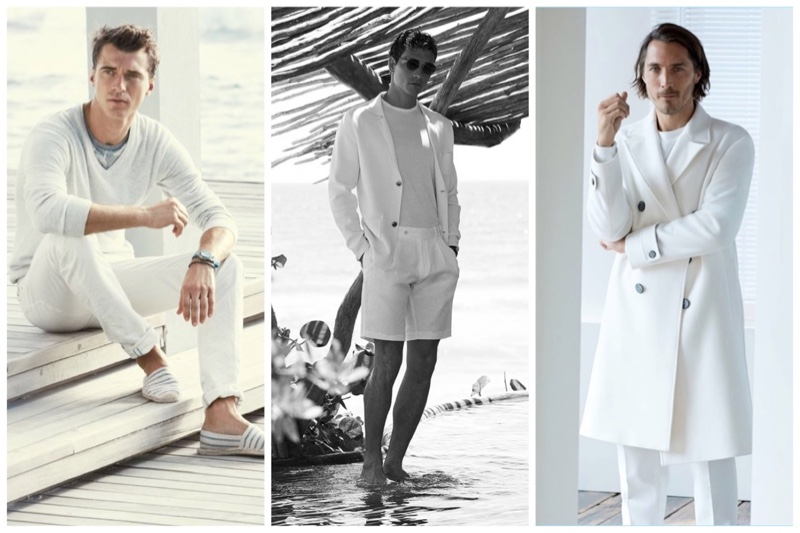 Whether going to a white party or just looking for a statement, all white outfits for men have been trending for the past few years. While these cream-colored looks may be daring, there's no need to fear after you read our style guide. From relaxed pant suits to casual denim and tailored coats, we'll show you how to rock the all-white look no matter the season. Just remember to stick to your normal style, but put it in a white color palette. So if you're a hypebeast, keep it casual in street style. More business orientated? Suit up in a cream blazer and tailored pants. Check out seven ways to wear all white outfits for men below!
Related: Trending | Coachella 2019 Outfit Inspiration
All White Outfits for Men
Denim on Denim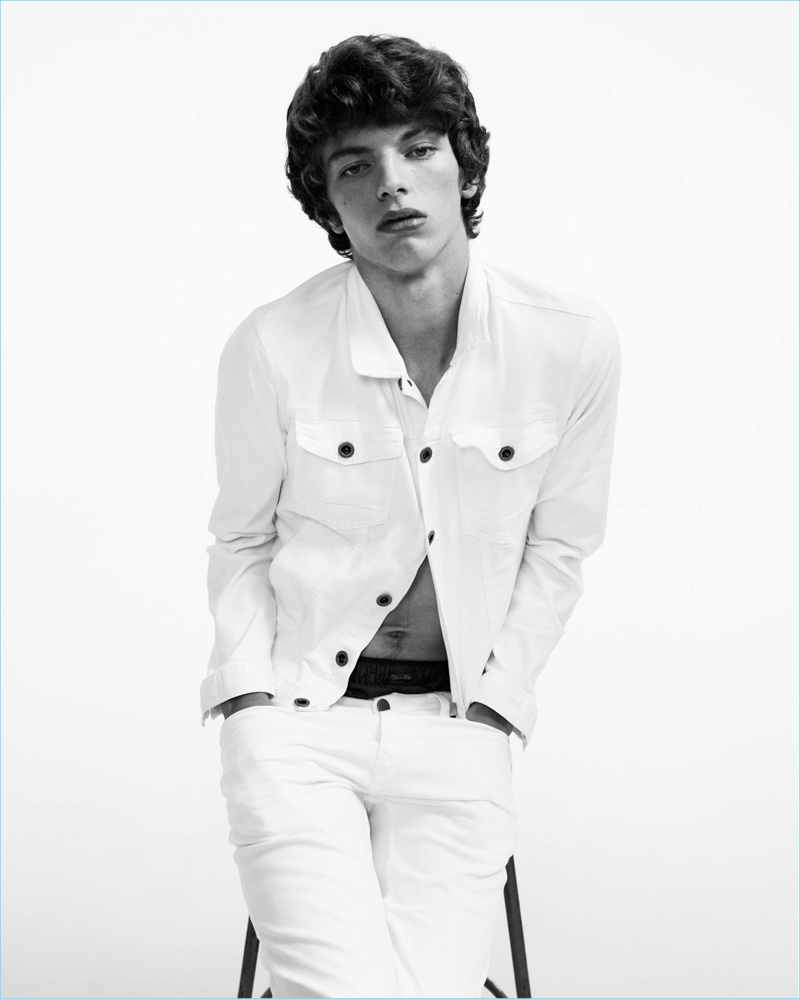 Denim is the go-to fabric when it comes to a casual outfit. And if you want to take the all-white look to the next level, wearing a denim jacket, white tee and matching pants can make you pop. Get ready to impress on Instagram with a fresh denim on denim look. This outfit is easy to achieve with some pieces already in your closet or buy some fresh styles.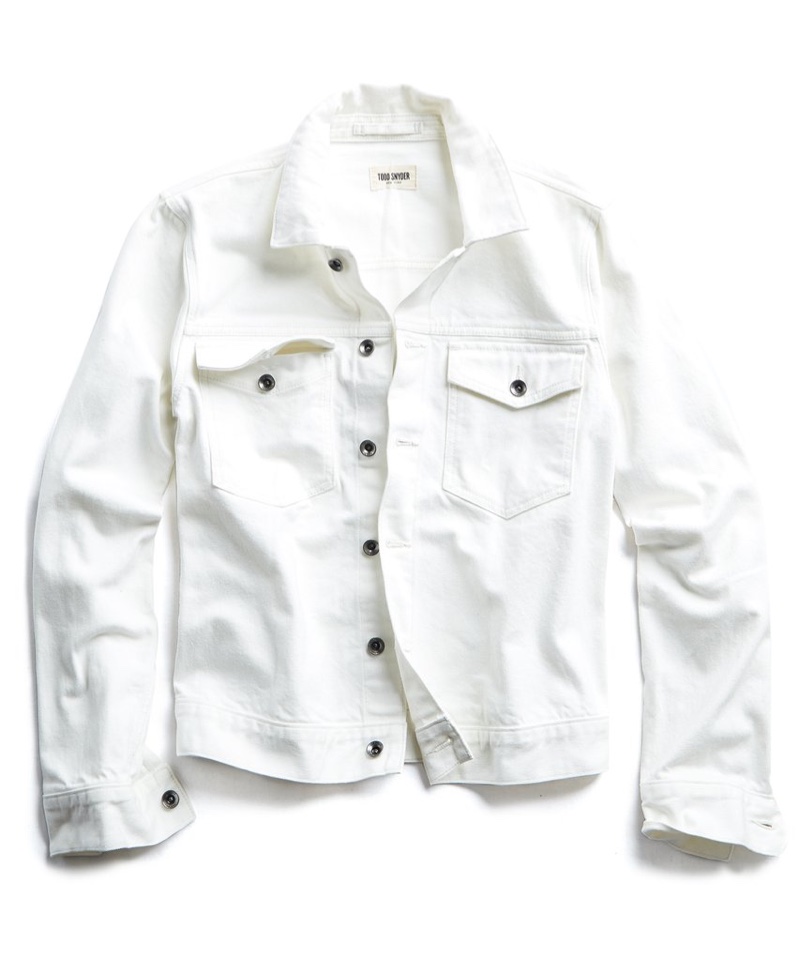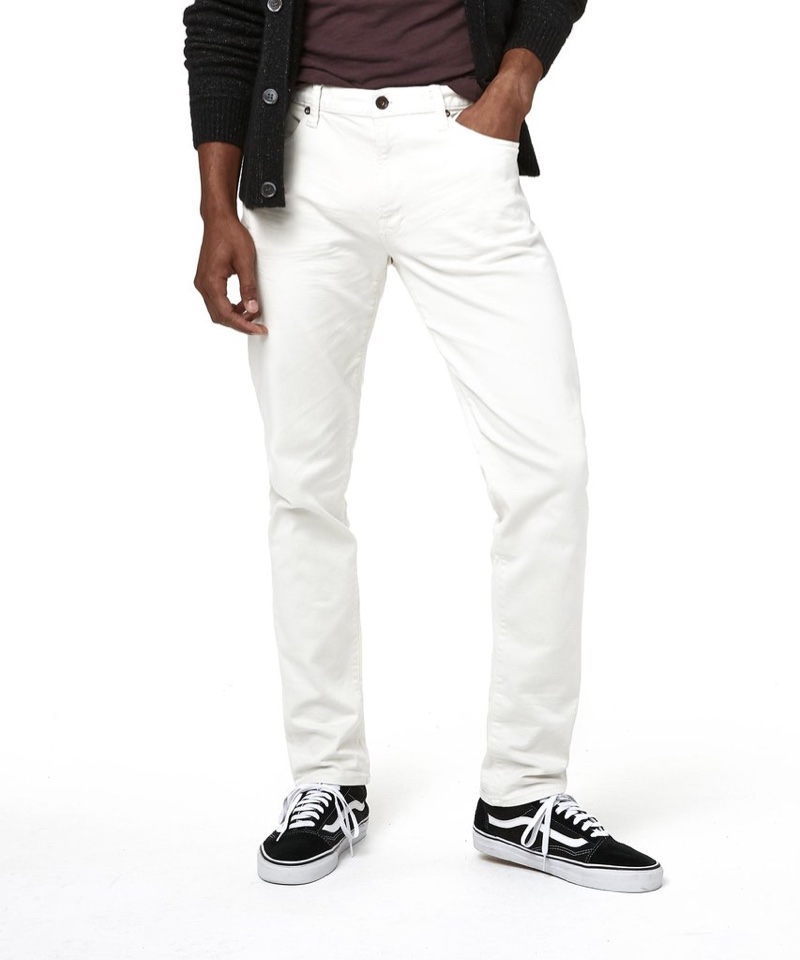 Swim Trunks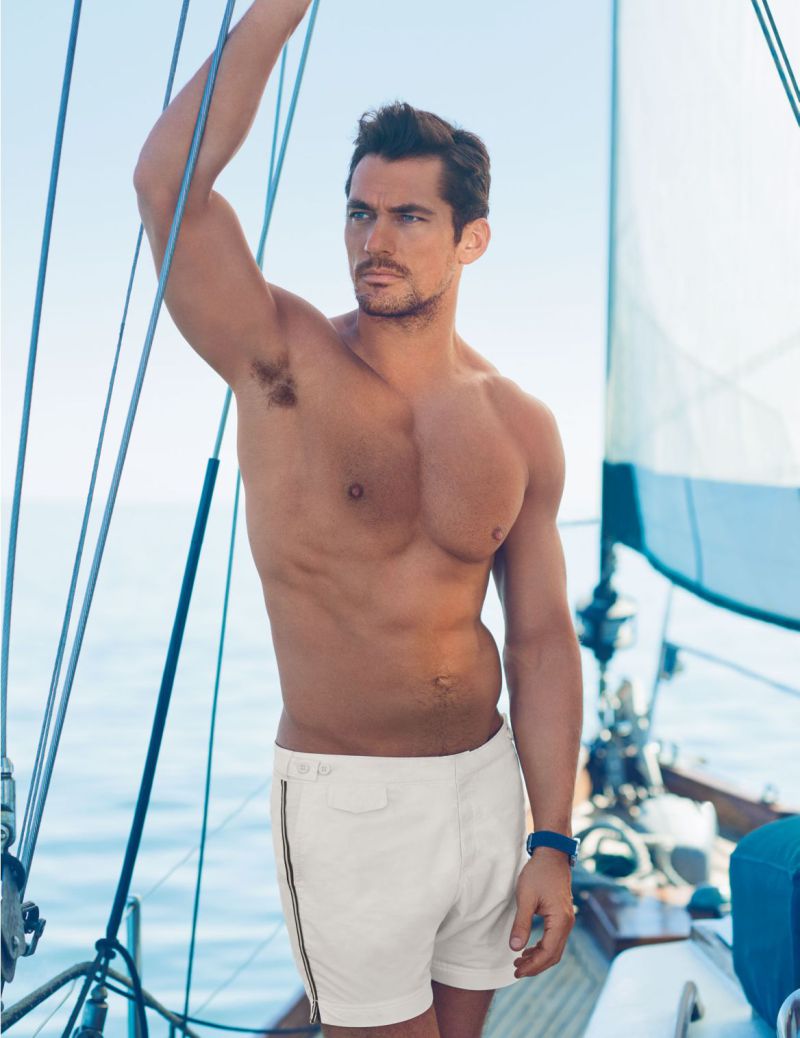 When it comes to swim season, you may see a lot of prints and patterns, but keep it minimal in white trunks. Wear with a button-up shirt for an easy way to change when you have to leave the pool party. There won't be many men wearing white trunks, so you'll definitely stand out in a sea of prints. Make sure to wear your slides for a beach-ready look.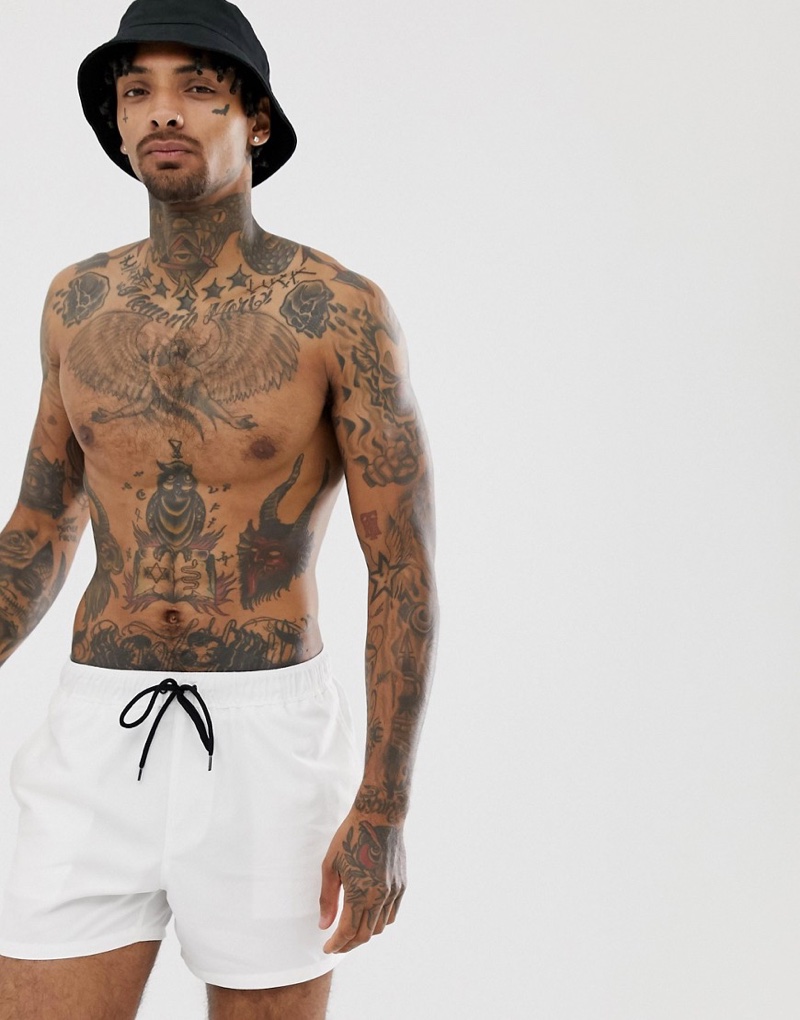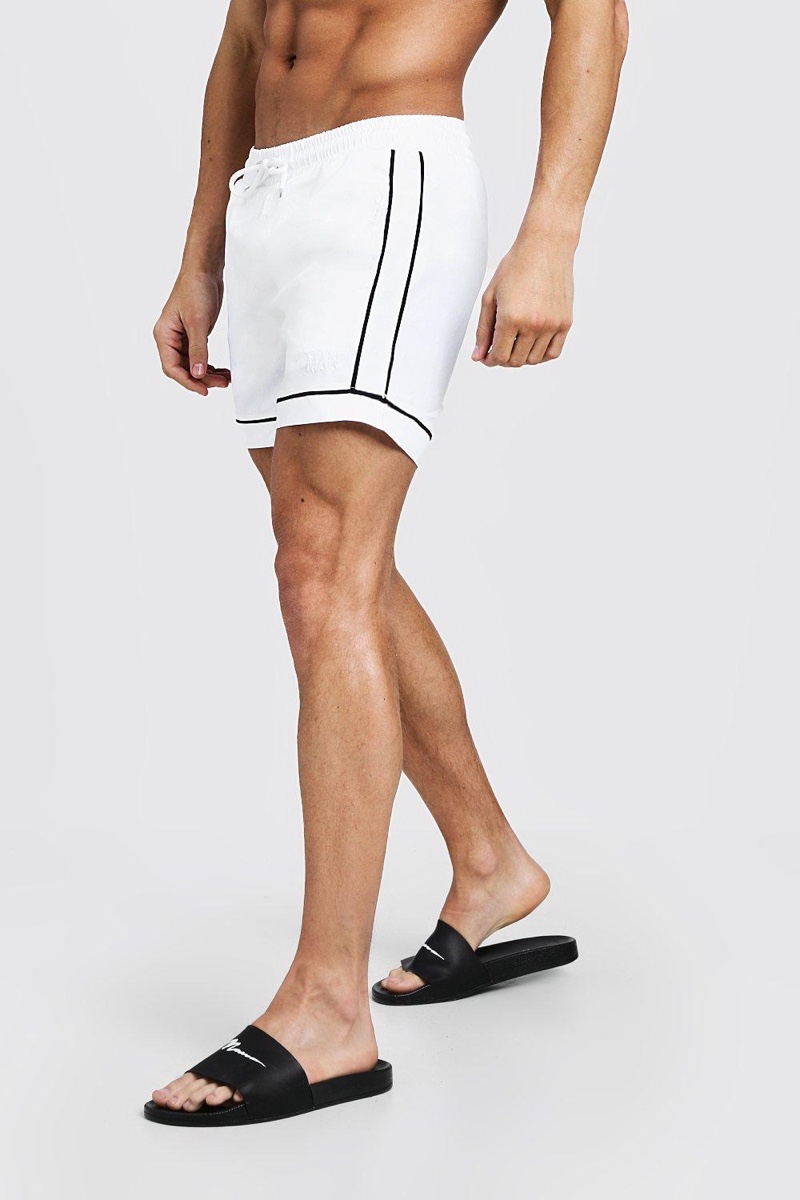 White Hoodie + Shorts Look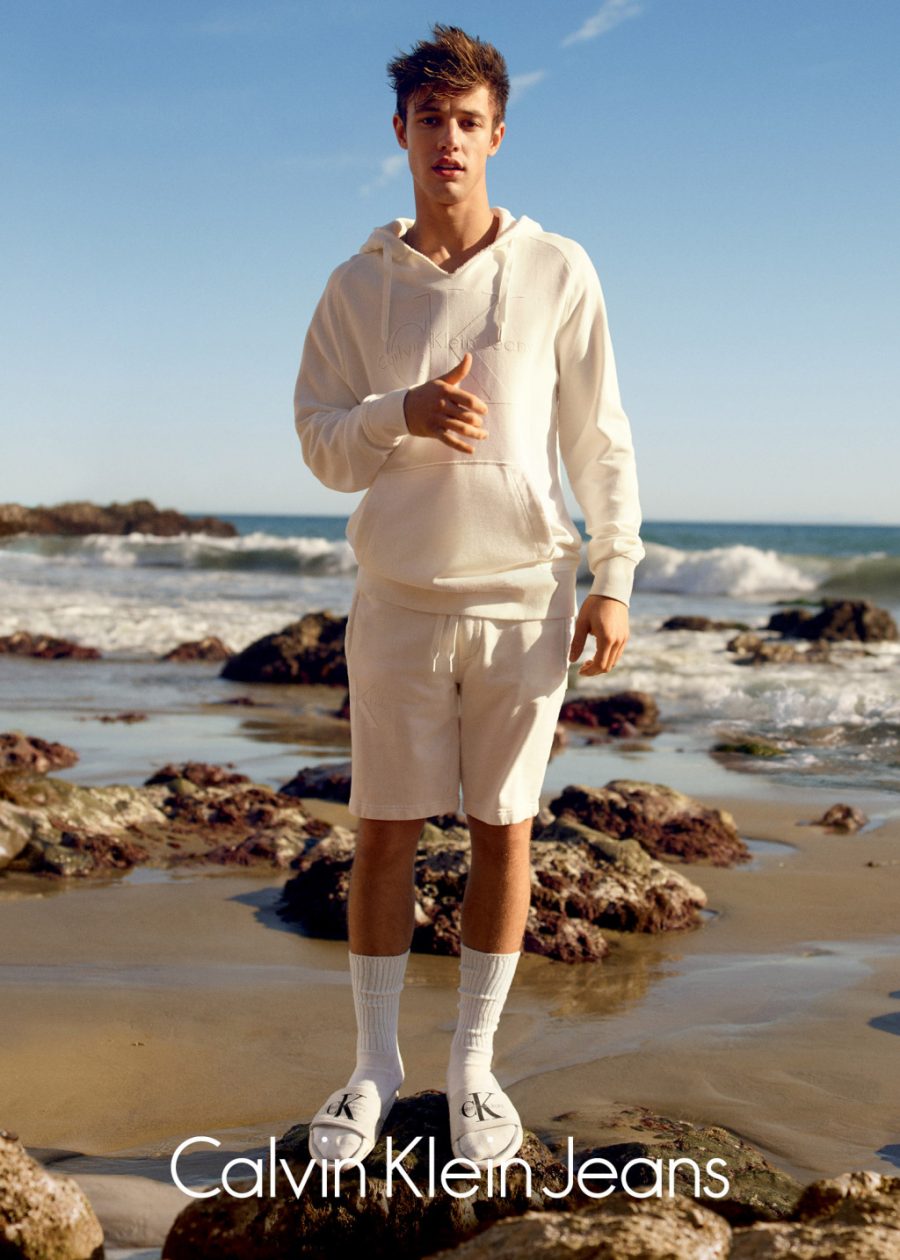 If you want to bring a streetwear twist to all white outfits for men, look no further than the humble hoodie and shorts look. It's a great way to look casual but not look sloppy. The white on white look brings a sense of purpose to an otherwise thrown together outfit. Pair with slide sandals or espadrilles for an easy look.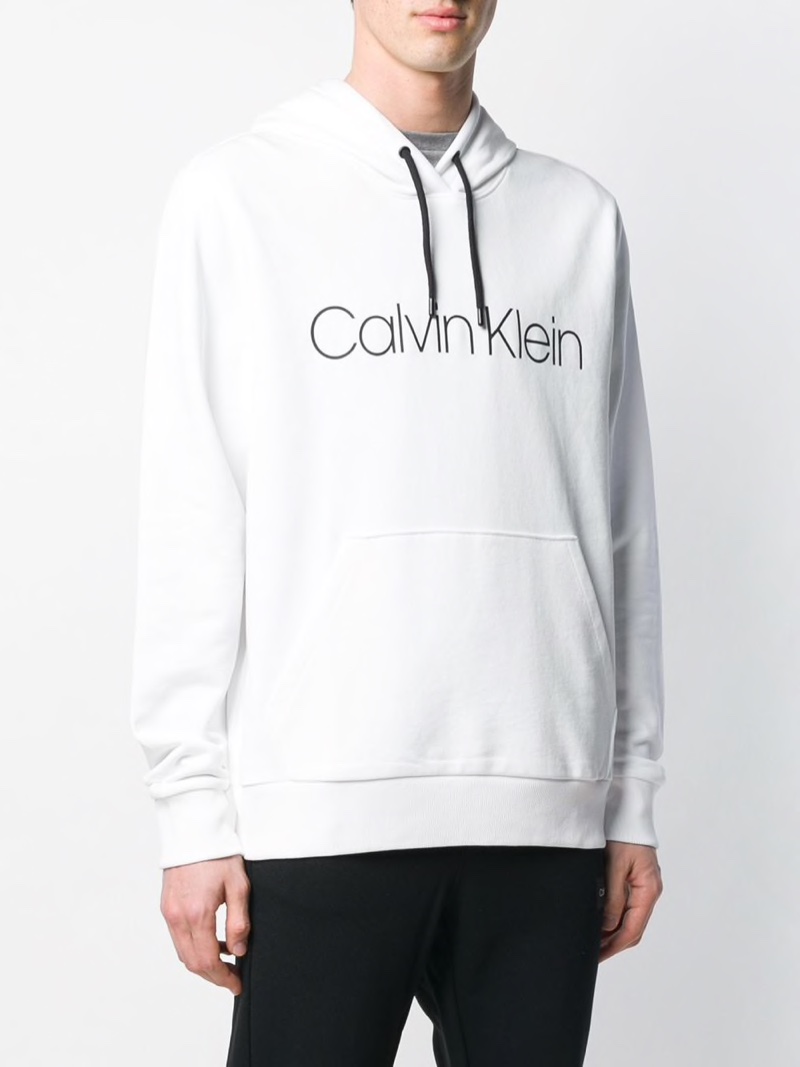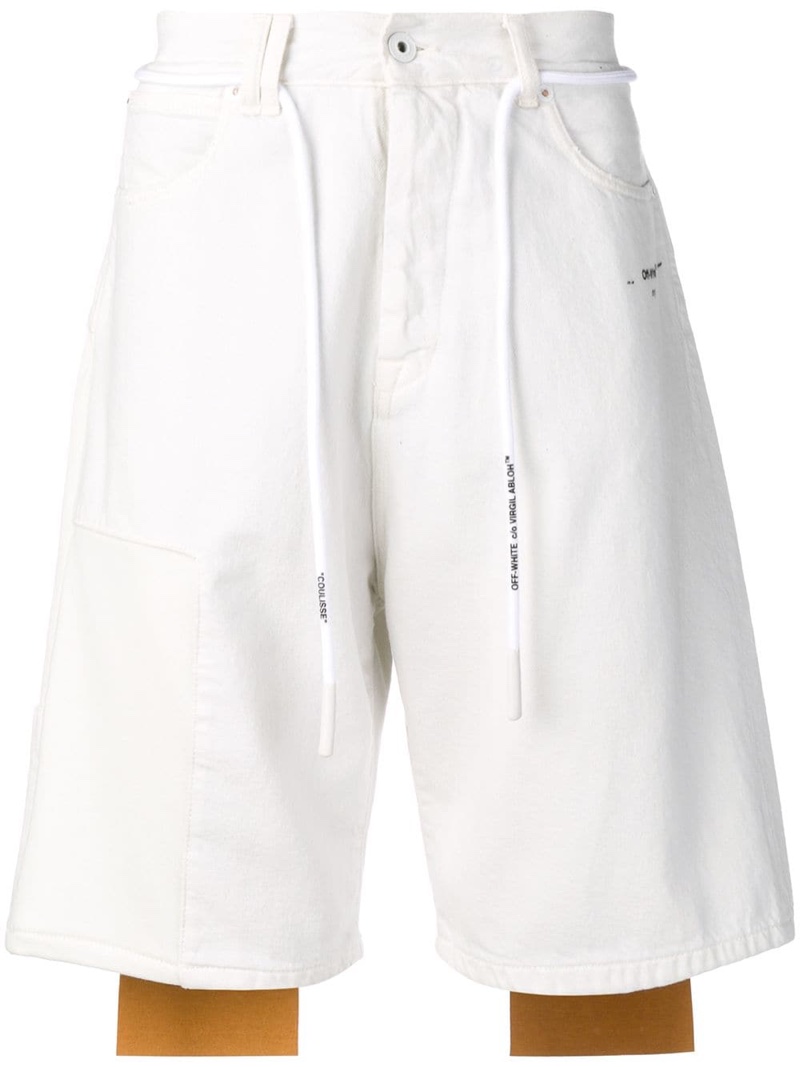 Relaxed Suits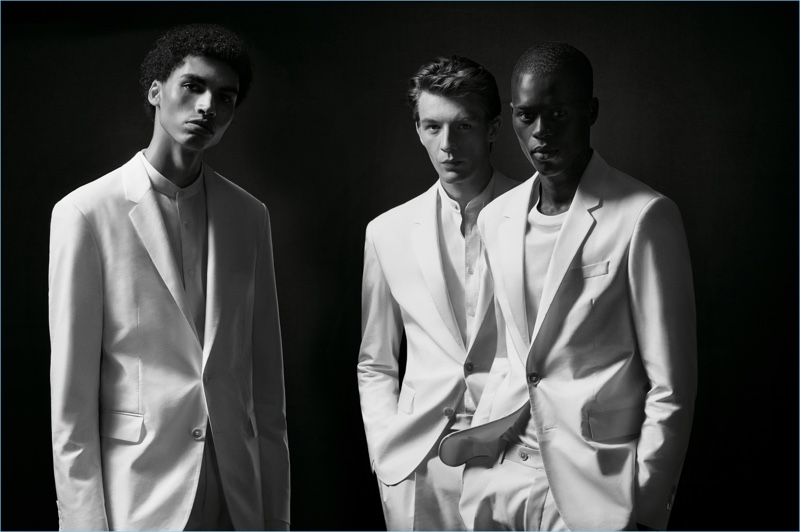 Invited to a white party? A relaxed suit is definitely the way to go. Ditch the tie, because who needs a tie when you look so fresh? Instead, pair a suit jacket and trousers with a casual tee or button-up shirt. For shoes, sneakers or loafers finish the ensemble.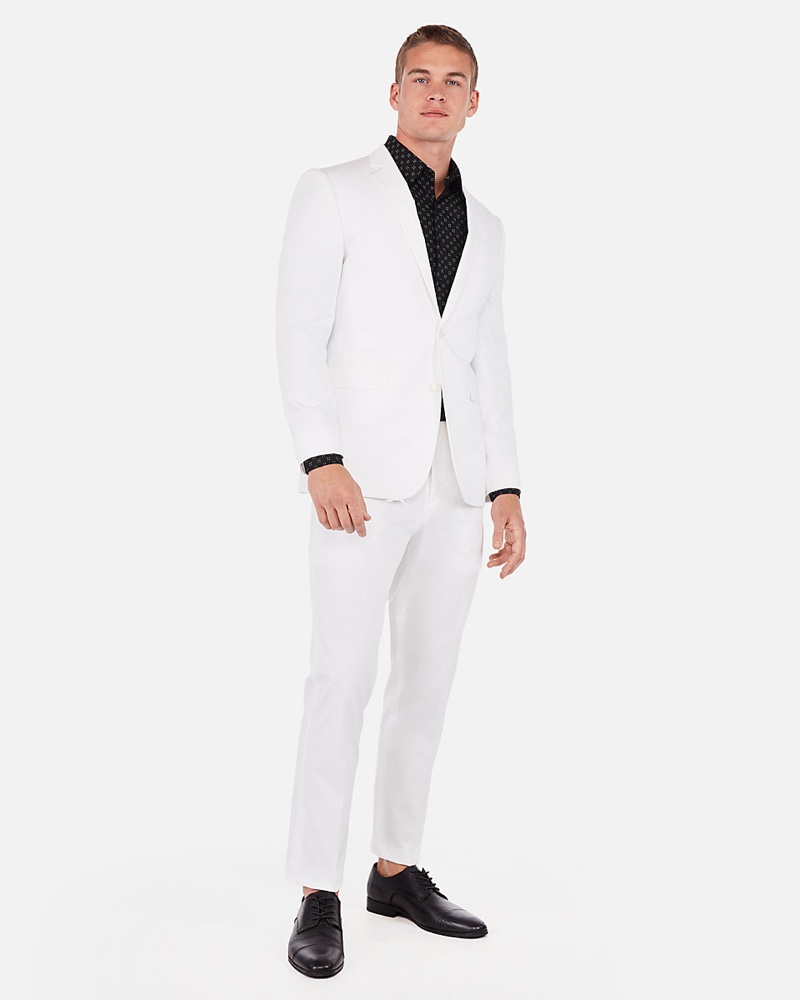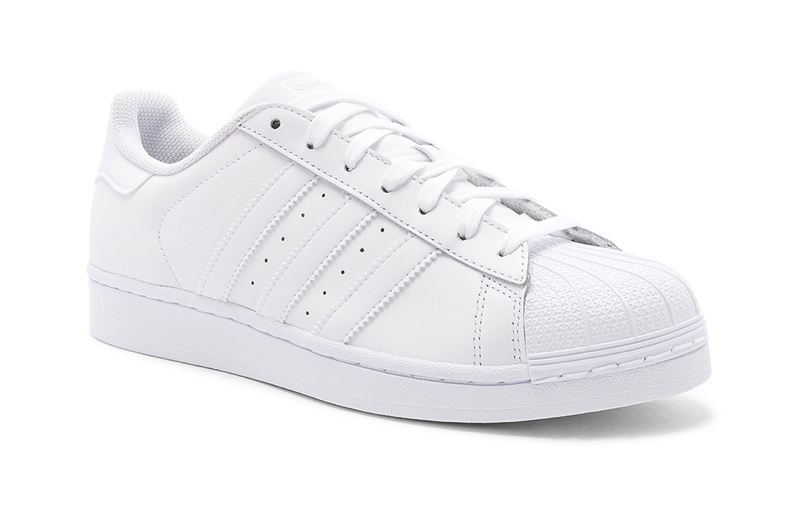 Winter Whites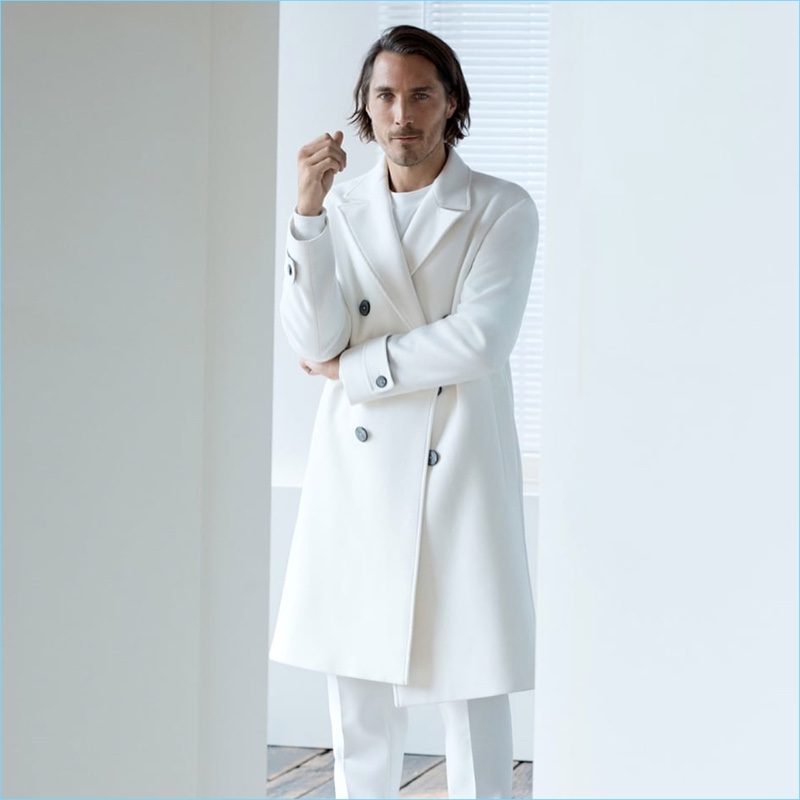 Who says that white outfits are only for the spring-summer season? You can take on the look with a winter coat, sweater, and pants. And if you want to show off your rebellious side, try on a biker leather jacket in white. Whether going out in the snow or facing a rainy day, there's no reason to be afraid of wearing white on white in the cold months.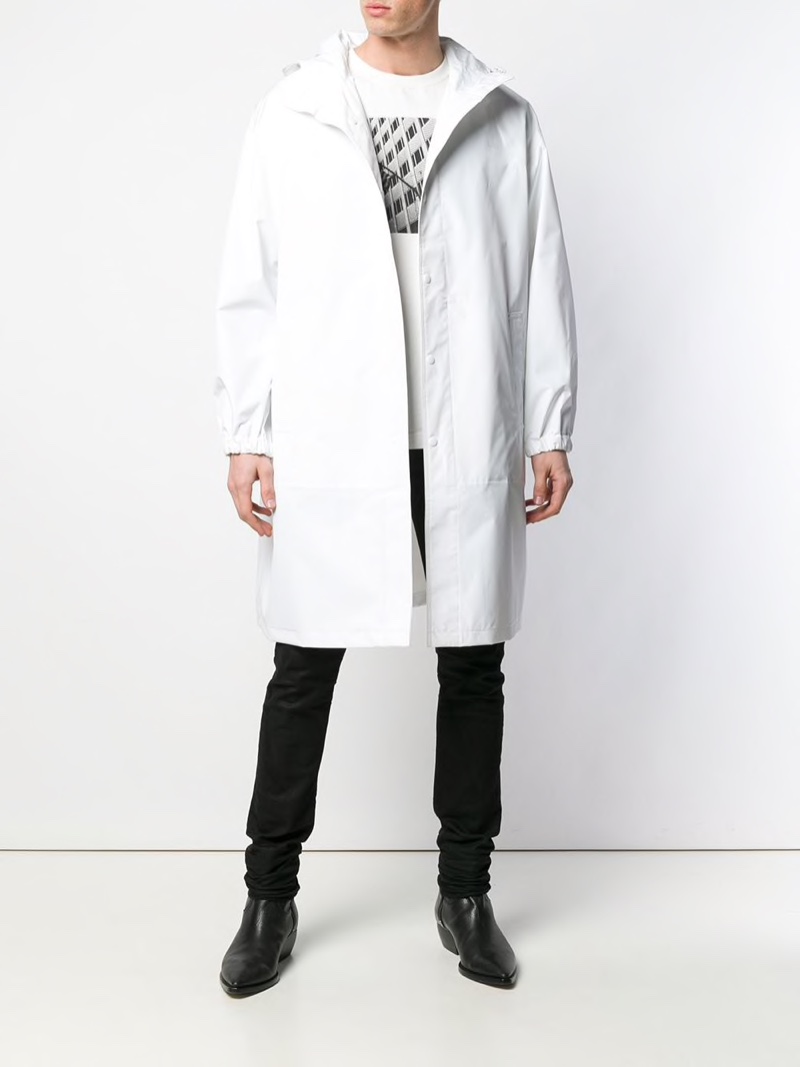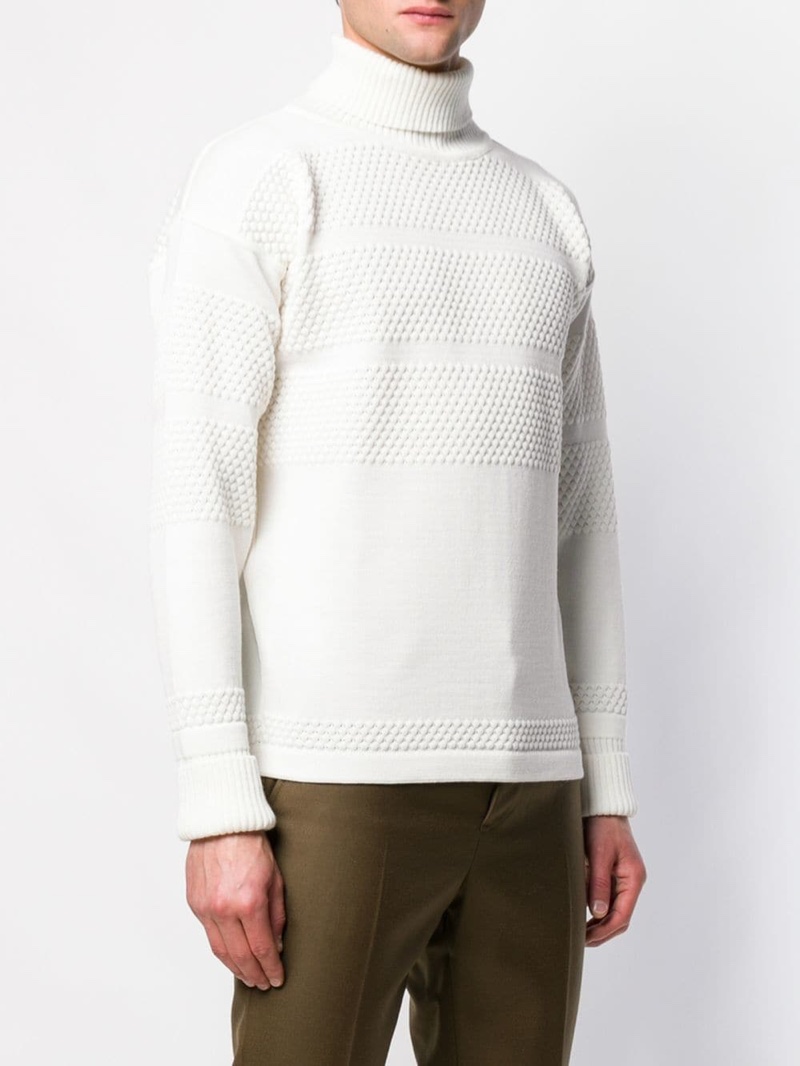 Lightweight Knits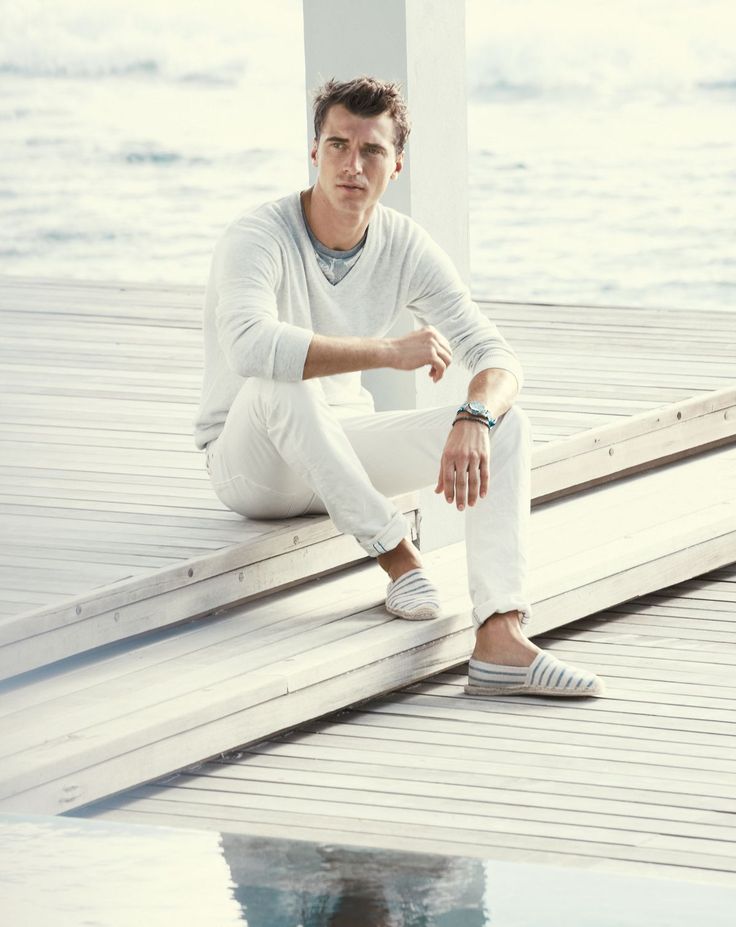 When it comes to getting the ideal all-white look for a sunny day, a lightweight sweater and pants make the perfect combination. Whether going out to lunch or a garden party, this outfit will definitely earn you compliments. Add some color with your shoes or undershirt.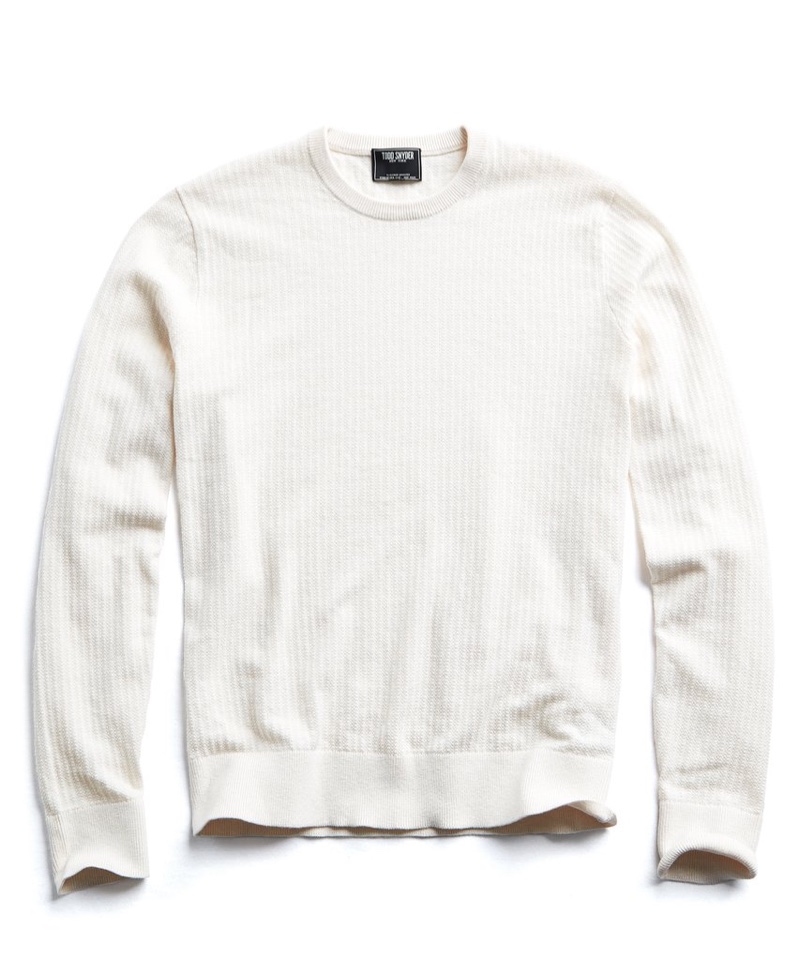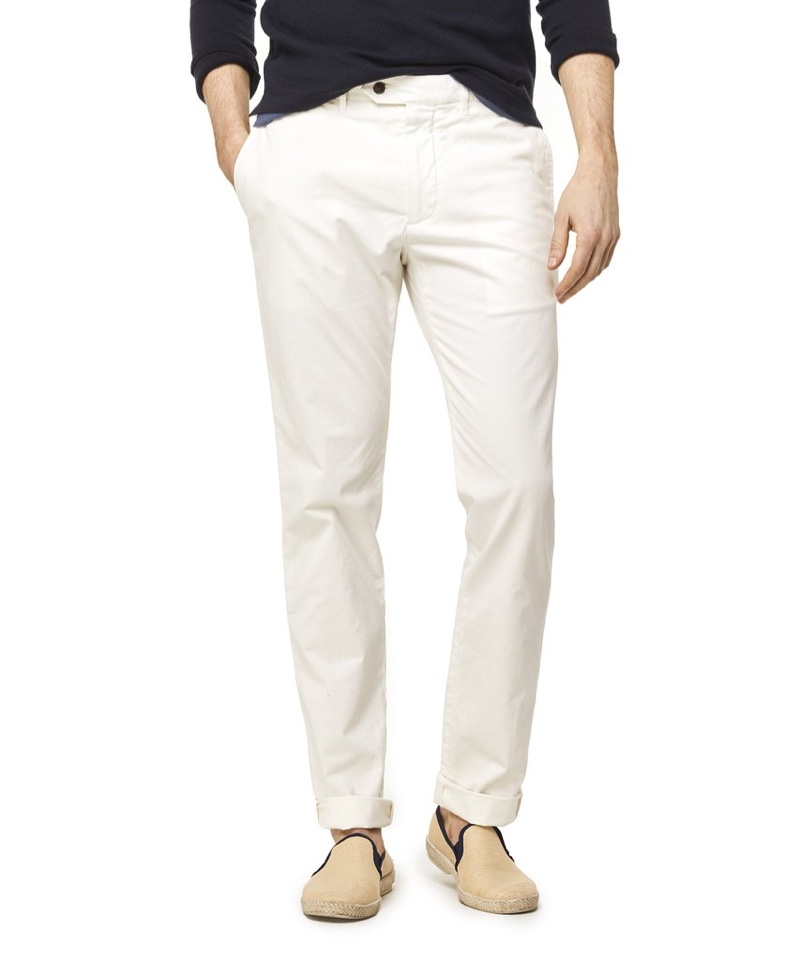 The Short Suit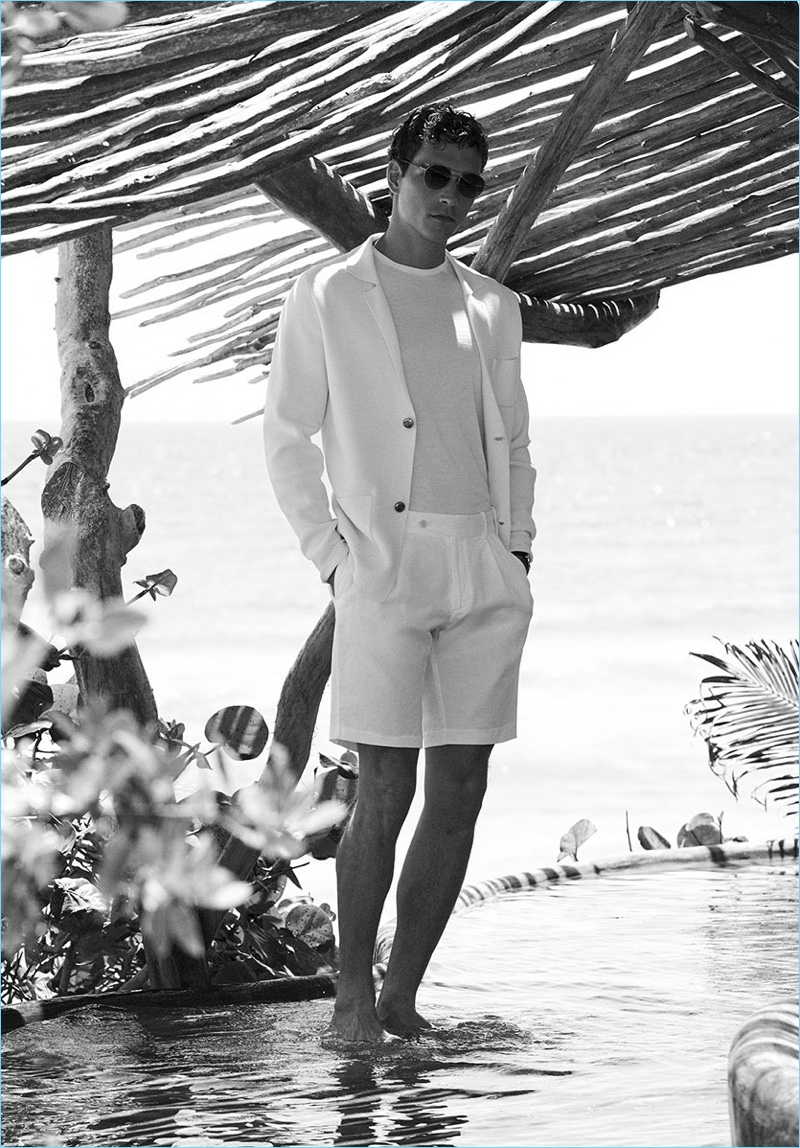 Going to a special event during the summer? Don't be afraid to try the short suit in all white. You can look for a set, or make it your own with a white blazer, dress shorts, and white tee. It's the perfect way to balance casual and formal for those sunny days.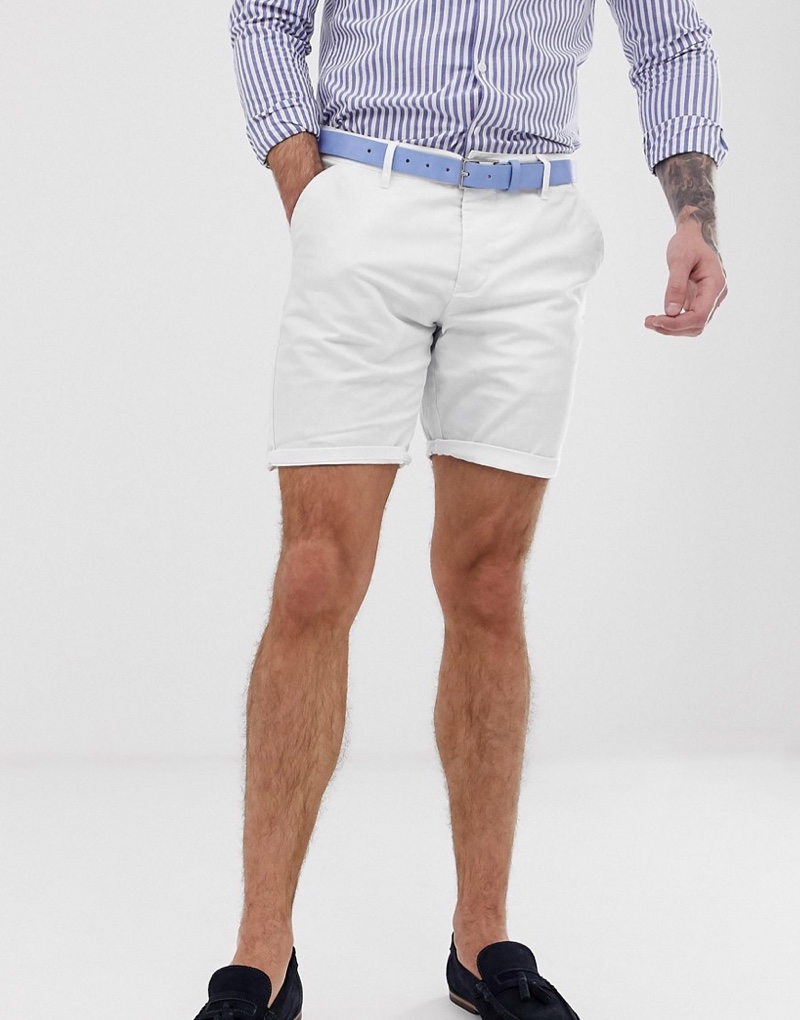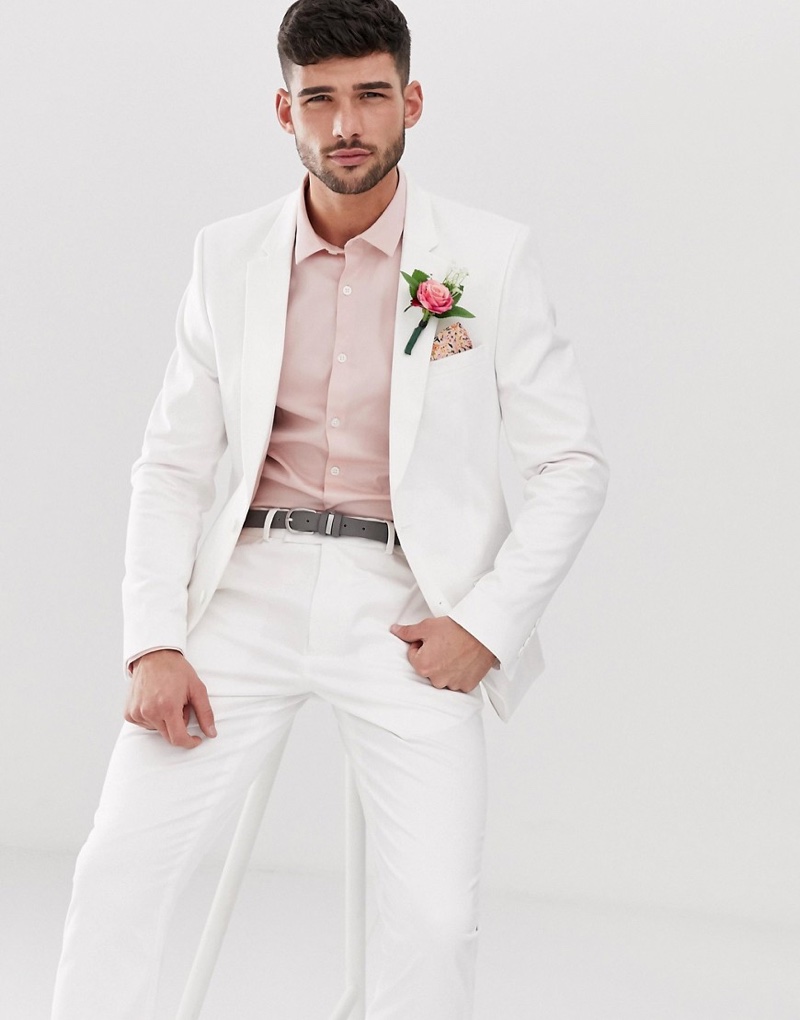 Make a Statement with White Accessories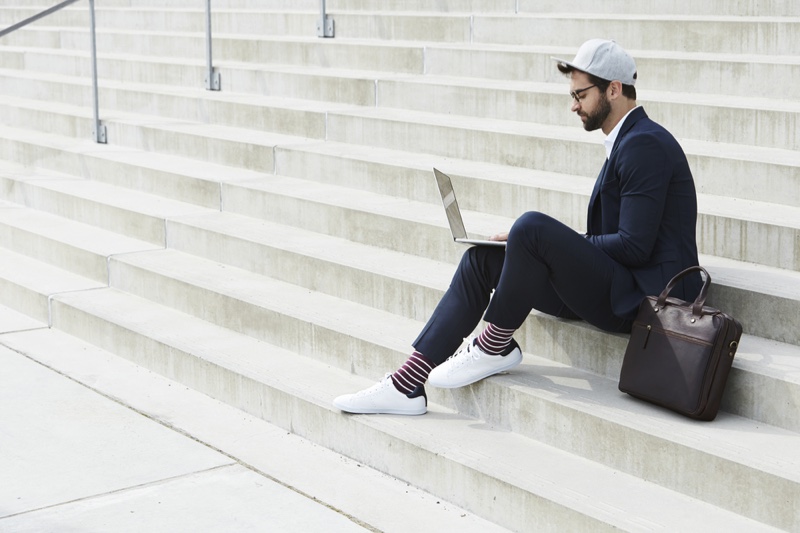 From leisurewear to tailoring, men's all-white outfits are trending for a good reason — starkly standing out while echoing a sense of bohemian finesse. Rocking an all-white look is neither super easy nor rocket science. The key to achieving sartorial perfection when going for all-white men's fashions or looks? Accessories, accessories, and, did we mention accessories? If an all-white ensemble tickles your fancy, be sure to accessorize it with the right shoes, belts, bags, and eyewear, that you can mix and match to significant effect.
Have All Eyes on You with the Right Eyewear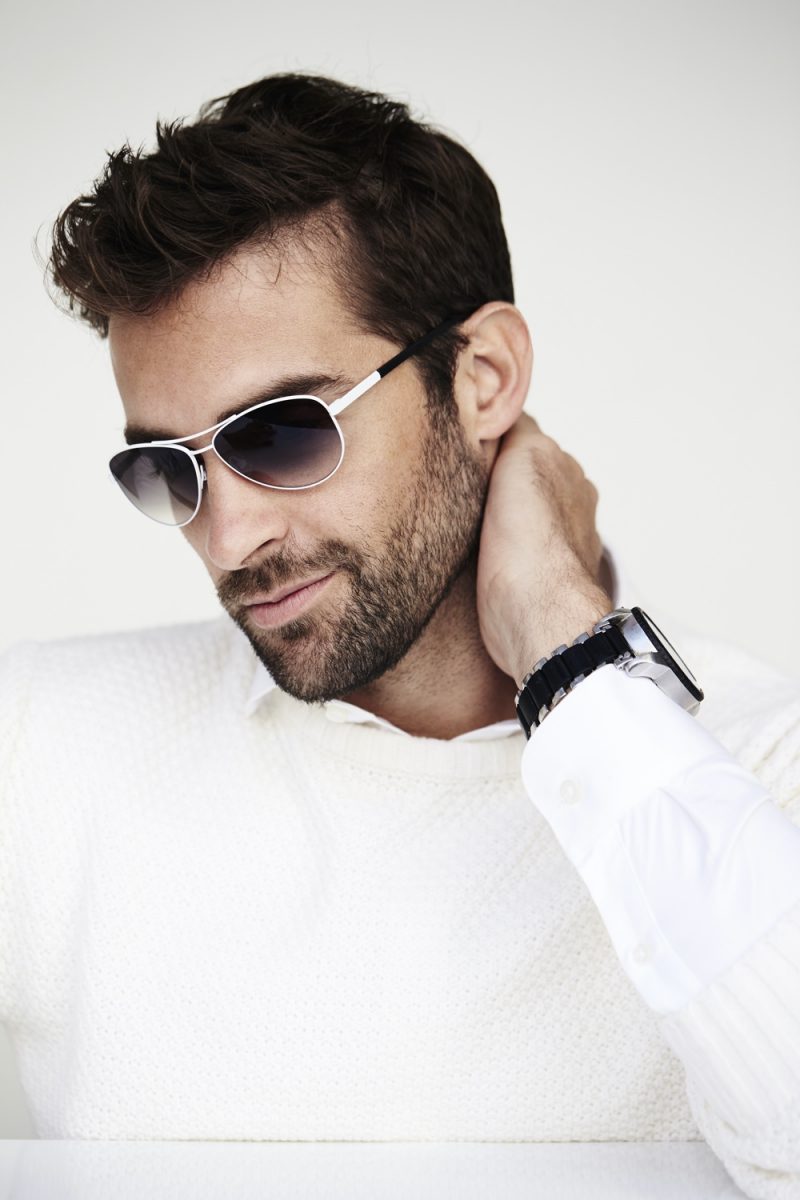 Whether you're wearing prescription eyeglasses, reading eyeglasses or sunglasses, changing up your eyewear with a new, eye-catching white frame is a great way to accessorize a men's all-white ensemble. If you want people to feast their eyes on your all-white outfit, a white frame hits the bull's eye. You can conveniently and quickly select and buy the right white frame for your eyeglasses from many websites online. Shopping for eyewear on the internet is great because you can now even try on glasses online to make sure you like the frame before purchasing. Alternatively, you can opt for colored contact lenses if you're not wearing eyeglasses or for sunglasses with a stark white frame. Colored contact lenses are now a popular eyewear item with many sites like GlassesUSA.com now offering a wide range of colors to choose from.
WANTED: Belts or Bags (or Better Yet, Both)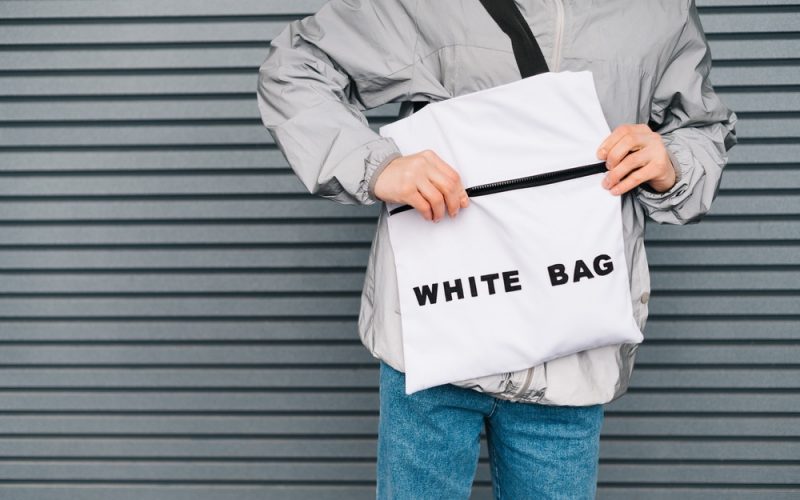 Accessorizing your all-white (off-white included) outfits with the right men's bags or belts that perfectly complement the looks serves you very well because it adds interest to your monochrome outfit. A belt is a sensible choice, for instance, when you're wearing an all-white suit, which typically lacks multiple textures, helping to differentiate the pieces stylishly. Both a carefully chosen belt and bag (preferably off-white for a subtle contrast) are bound to help you make a bold fashion statement anywhere you go.
Put Your Best Foot Forward with the Perfect Shoes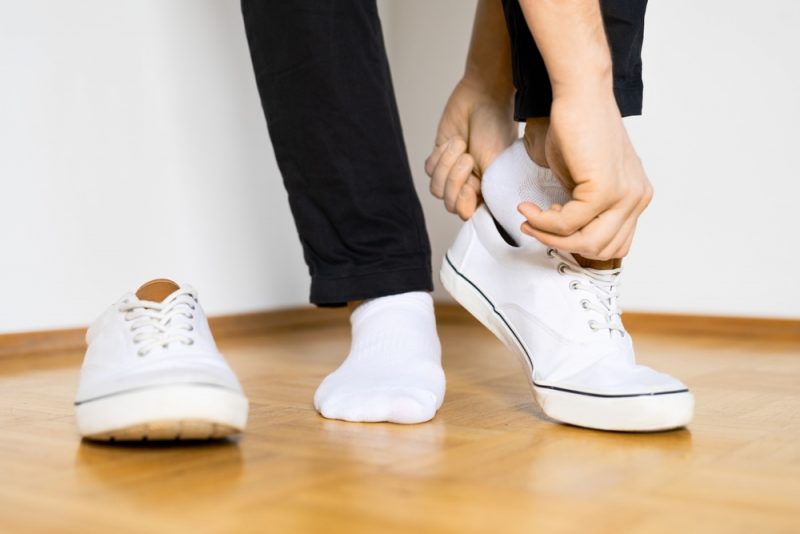 A genuinely irreplaceable accessory, shoes complete your all-white ensemble and allow you to step out in style. It's essential to choose a pair of shoes that is first and foremost comfortable to wear. With this in mind, you can't go wrong with a pair of white leather sneakers, which is not only ideal for an all-white (smart) casual outfit, but it's also known for completing high-end tailoring on the red carpet and other fancy settings. Wearing white sneakers that are a bit scuffed does not negatively impact your all-white fashions or looks; on the contrary, it creates a nice contrast texture-wise and breaks things up a bit visually.