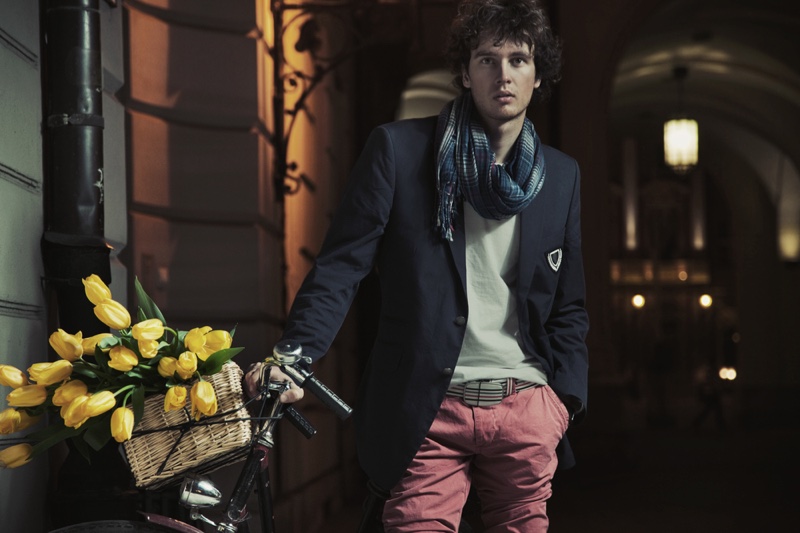 If you want a men's dress code that combines all the elements of a professional cool style, then you may want to learn more about smart casual attire. Seemingly a mix of counterintuitive styles, the smart casual dress code is usually a foundation of formal clothes combined with fun  elements that are more comfortable and relaxed. However complicated it sounds, the good news is that striking the perfect balance between smart and casual is pretty easy if you keep it simple and straightforward. To help you with outfit ideas that will pull off the right look, check out our guide to the smart casual dress code for men!
What Is Smart Casual?
In its most basic form, smart casual is a blend of two styles. Smart is the more formal aspect where t-shirts and jeans are swapped for crisp, statement pieces that catch the eye. Then, they're combined with laidback elements that create an incredible contrast. Imagine a blazer and button-down shirt paired with chino shorts.
The feature that men love is that there are few rules, and you can use this freedom to mix and match to create fabulous outfits that are flattering and functional. You should find fabrics, colors, and silhouettes that enhance your favorite features, but don't get bogged down in the details.
To help, we have created a few examples of the core elements that will ensure you turn heads for the right reasons.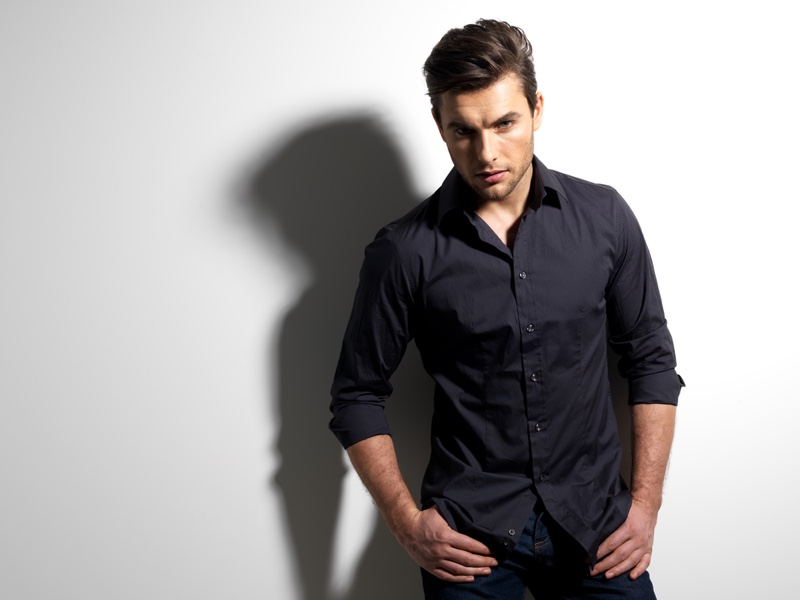 Smart Casual vs. Business Casual
Smart casual and business casual clothes do have similarities as they both mix formal and intone tones. However, business casual is unique in the sense that you blend elements from your office attire with relaxed items. For example, a rollneck sweater and suit pants are perfect for casual business events.
Smart Casual Outfits
Shirts
If shirts instantly spring to mind when you hear smart casual, you're one-hundred percent correct. Not only are they sharp and stylish, taking the humble tee to another level, but they're airy and relaxed, meaning that your outfit should be an excellent combination of comfy and eye-catching.
However, there are a few things to remember, according to the experts at TopTrendsGuide. Firstly, a button-down shirt is a solid choice as it isn't too formal, especially if you don't button it to the top. Also, smart shirts almost always use traditional block colors such as white, black, and blue. Light blue is a great way to spruce up classic shirts that appear a little dull.
Well-fitted shirts are welcome, but loose-fitting shirts are handy if the material is on point. A denim shirt is quintessential smart casual attire, as is a chambray. Pair with a belt for the ultimate finish.
Jeans and Chinos
A flexible pair of jeans are synonymous with pretty much every style, and smart casual is no different. As long as they are fitted – slim work best, but skinny is acceptable too – you'll ensure they are dressier. Baggy or loose-fitted jeans are overly casual, and even a focal shirt or jacket won't be able to repair the damage. Chinos are the next step up. Resembling suit pants, the slim design makes them appear tailored and more formal. However, they retain a comfortable quality, unlike other dress pants.
They are best for occasions where the dress code isn't set in stone, like a birthday party at a fancy bar or restaurant. Neutral colors are fresh, yet khaki green and beige add a refreshing appeal that is classic and complementary.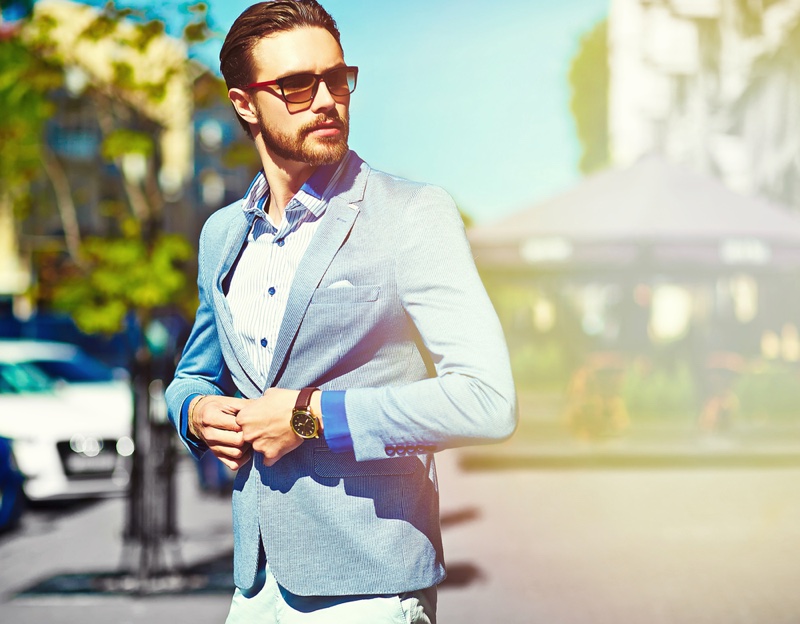 Blazers
Blazers are popular with smart casual wearers because they work with almost anything. Plus, you can use layers to add texture to your outfits and transform a classic look into something bolder. However, a blazer shouldn't be too formal as it loses its appeal. To avoid this, you want to think about the material. A lightweight fabric is often incorporated into blazers because it makes them airy and promotes the blazer's laidback properties.
Also, you shouldn't wear a blazer because you think it's the right option. If the other elements of your attire don't knit together seamlessly, you may be better with a cable knit sweater or cardigan as they're relaxed and preppy. When in doubt, Pinterest offers a massive collection of men's fashion ideas.
Shoes
Smart casual footwear allows you to play around with your clothes more, tweaking them to suit how you feel on a given day. Boots and loafers are iconic shoes that are forever stylish while being comfortable in equal measure. Pair them with jeans and a polo and you have a go-to outfit that will be a staple of your wardrobe.
But, if you prefer to wear blazers, shirts, or suits, you can dress up on top and use your footwear to incorporate a casual tone. Sneakers are fantastic with any of these choices as long as you keep them clean and straightforward. Suede is a great material for boots, whereas leather works well with sneakers.
T-Shirts
Keep your tees straightforward and uncomplicated. T-shirts are the foundation of the smart casual dress code, not the main event. You need a fitted tee in a neutral color – white or gray work best – and then add another dimension with an edgy leather jacket. Or, if you want to keep the layers to a minimum on a hot day, you can use braces or suspenders.
Stripes do go well with the smart casual style, but you must be careful. They should always be horizontal stripes and utilize traditional hues to ensure the look maintains a classic feel.
Jackets
Although a blazer is perfect for certain events, it's not the only jacket for a smart casual look. Leather is trendy material that elevates humble outfits due to its rocky properties that are modern and chic. A bomber jacket is another alternative as it's sleek and compact and creates clean-cut lines.
To get the most from a jacket, you should wear them with cool focal pieces such as a collared shirt with fitted chinos and brogue shoes or boots.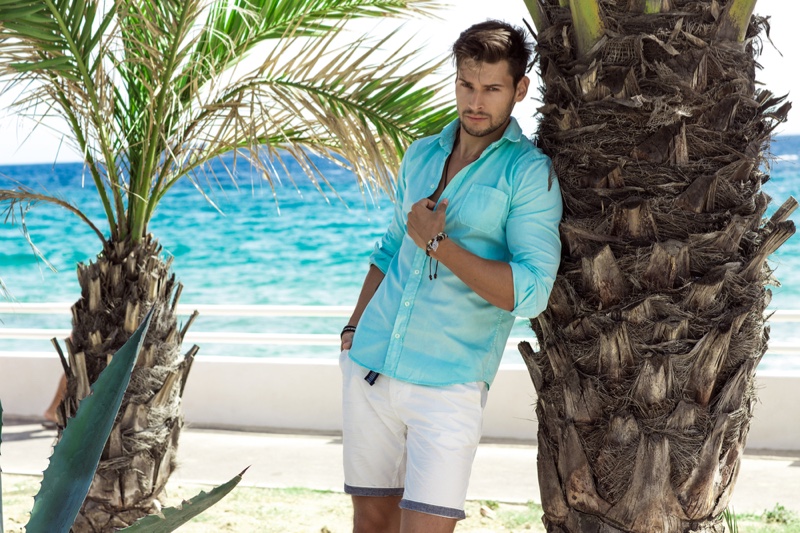 Shorts
For every event of a smart casual nature, you'll need shorts that are above the knee, fitted, and made from smooth, textured fabric. As a rule, chino shorts are incredibly versatile, and you can't go wrong with a pair in your wardrobe. You'll need to up the ante with crisper, more formal pieces above the waist once you opt for shorts, but it's doable with a nice shirt, color-matching belt, and boat shoes or loafers.
Be sure to consider the event beforehand. Even if you nail the style, it may not be suitable if a suit or black-tie attire is recommended.
Accessories
Smart casual fashion ideas aren't complete without chic accessories that perfectly offset your style. For men, a watch is a must as it's masculine and grabs people's attention. A leather or metal strap is fine depending on your preference. Next, you require a belt to compartmentalize your outfit and add texture. Brown is a popular shade, but it's better to choose a color based on your footwear.
A tie can appear as if you're trying too hard, which is why most men decide to go without one. However, you can implement a pocket square to increase the level of formality and maintain a casual tone.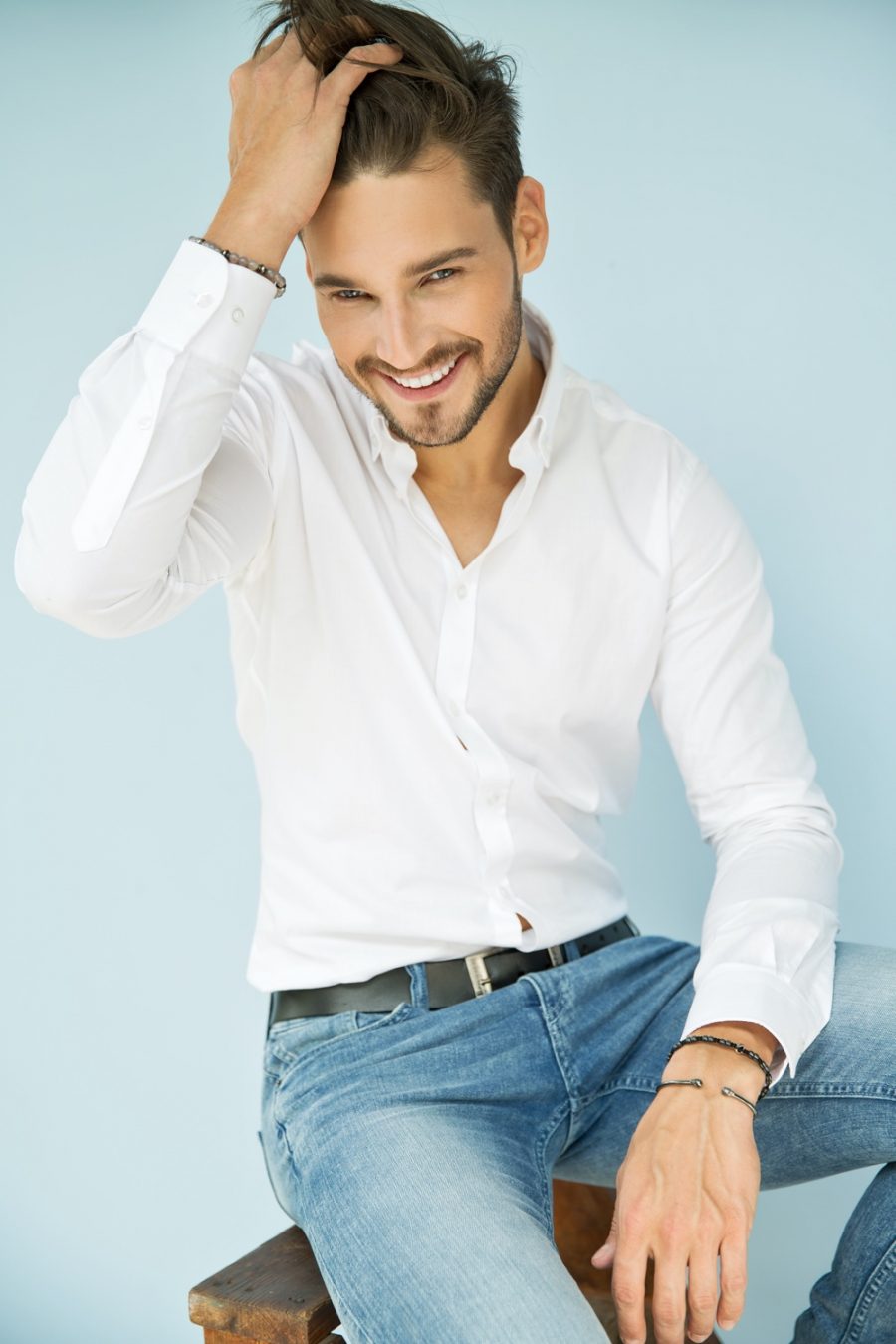 Smart Casual Attire
For the ultimate smart casual style, you should elevate everyday items with sophisticated pieces that are more formal.
Always use flattering colors.
If you're unsure, chinos and a button-down shirt is an iconic smart casual outfit. You can wear a blazer to add more layers and texture.
For shoes, opt for boots, loafers, or minimal sneakers.
Use accessories to make your look increasingly masculine, and to walk the line between smart and casual.