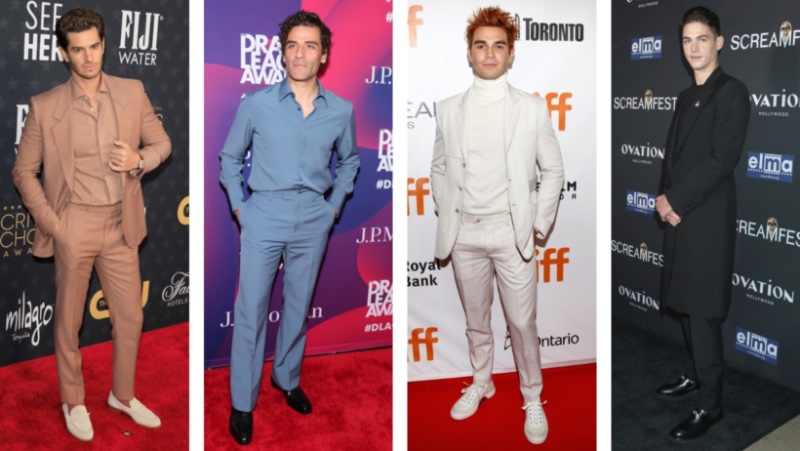 Are you finding it difficult to curate the perfect outfit for a semi-formal event? Whether it's a wedding, an important interview, or a grand celebration, choosing the pieces that complement each other can often be challenging. The next time you find yourself in this fashion problem, consider the trend of monochromatic outfits.
Monochrome outfits, encompassing varying shades and tones of a single color, have significantly increased in popularity. This style offers a contemporary yet timeless appeal that effortlessly enhances your fashion game. It's a go-to choice for many men due to its ability to convey an impression of stylish sophistication with minimal effort.
So next time you're preparing for that special occasion or want to wear something different, explore the concept of monochrome outfits; you might find it the bold color solution you've been seeking.
Monochromatic Outfits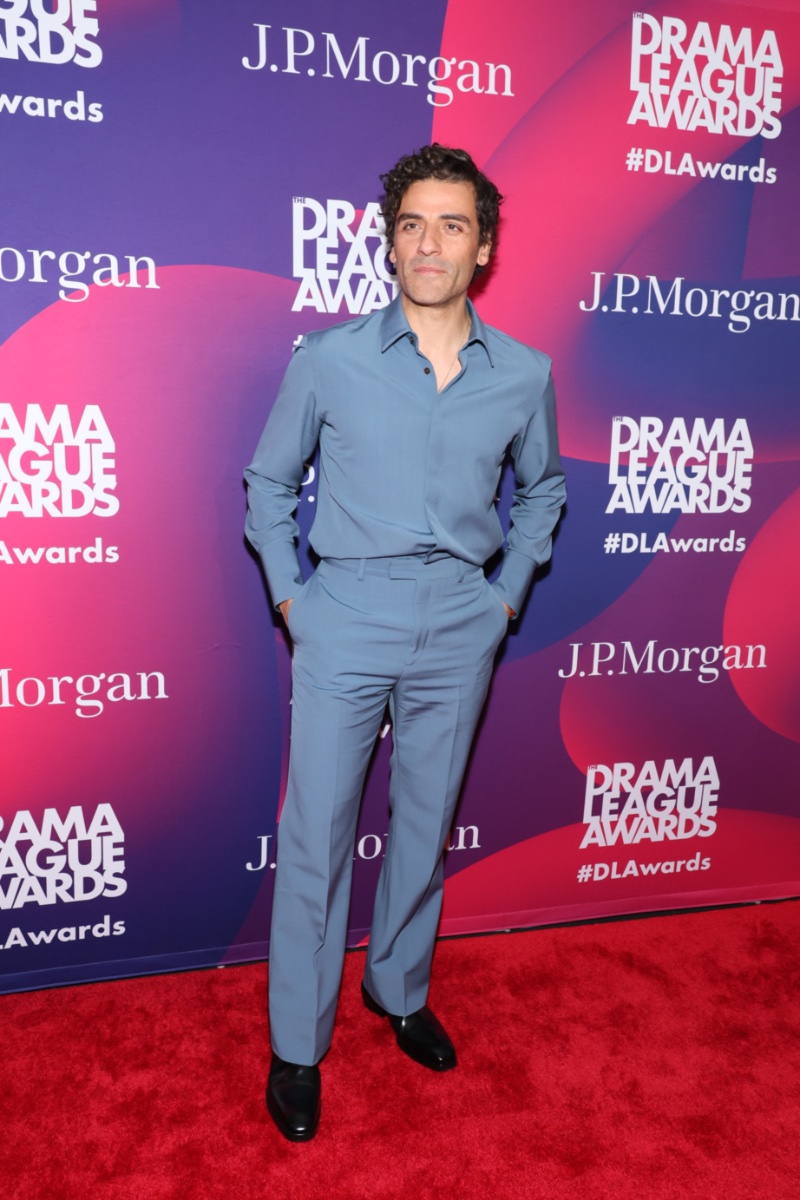 A monochromatic outfit is made entirely of one color, varying shades, and tones from light to dark. This style choice aims to create depth and interest through texture rather than different colors. You might think this sounds boring or overly simple, but a monochromatic outfit can be incredibly chic and polished when done right.
Why It's a Popular Trend Among Men
Monochromatic outfits have become increasingly popular among men for several reasons. Firstly, building an outfit is easy without worrying about clashing colors or accessories. Secondly, wearing one color head-to-toe creates a sleek look that exudes confidence and sophistication.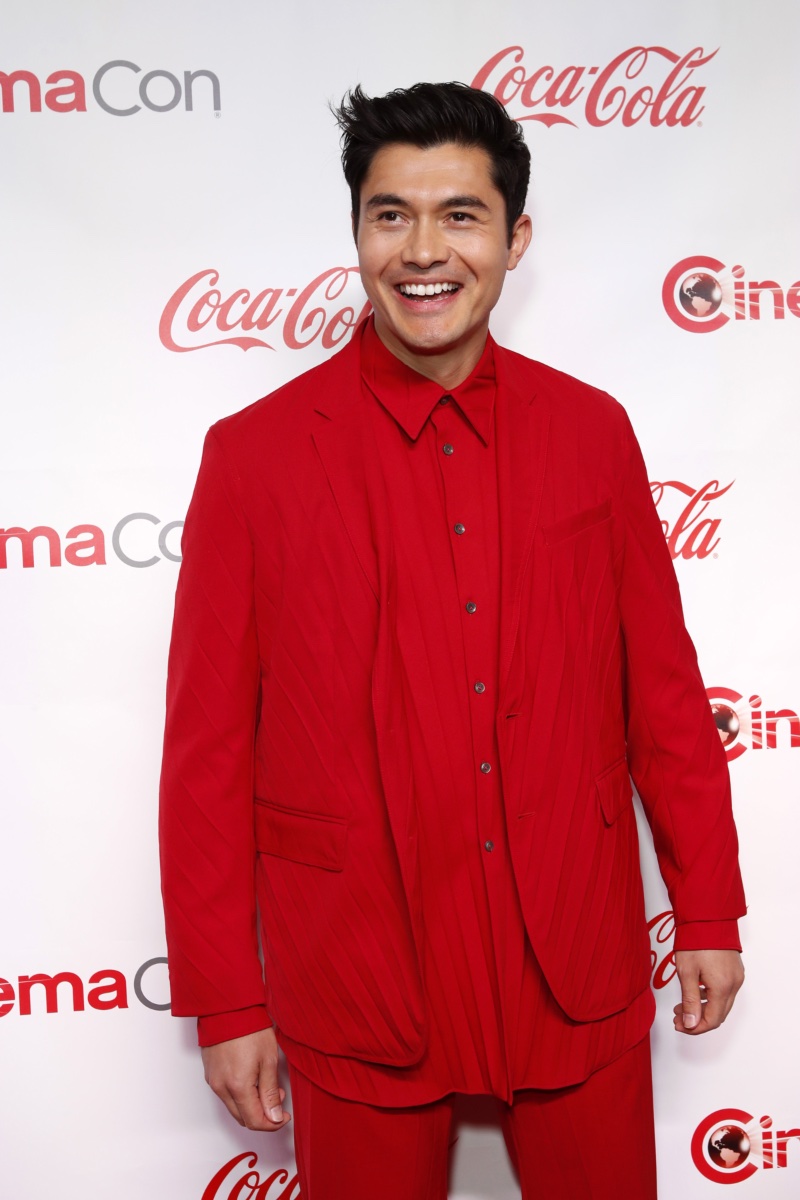 Additionally, since most men tend not to be as adventurous with their fashion choices as women, opting for a monochromatic look allows them to show off their sartorial skills without stepping too far outside their comfort zone. Overall, choosing a monochrome outfit is an excellent way for men who want to make a statement while keeping things simple yet refined at the same time.
Choosing the Right Color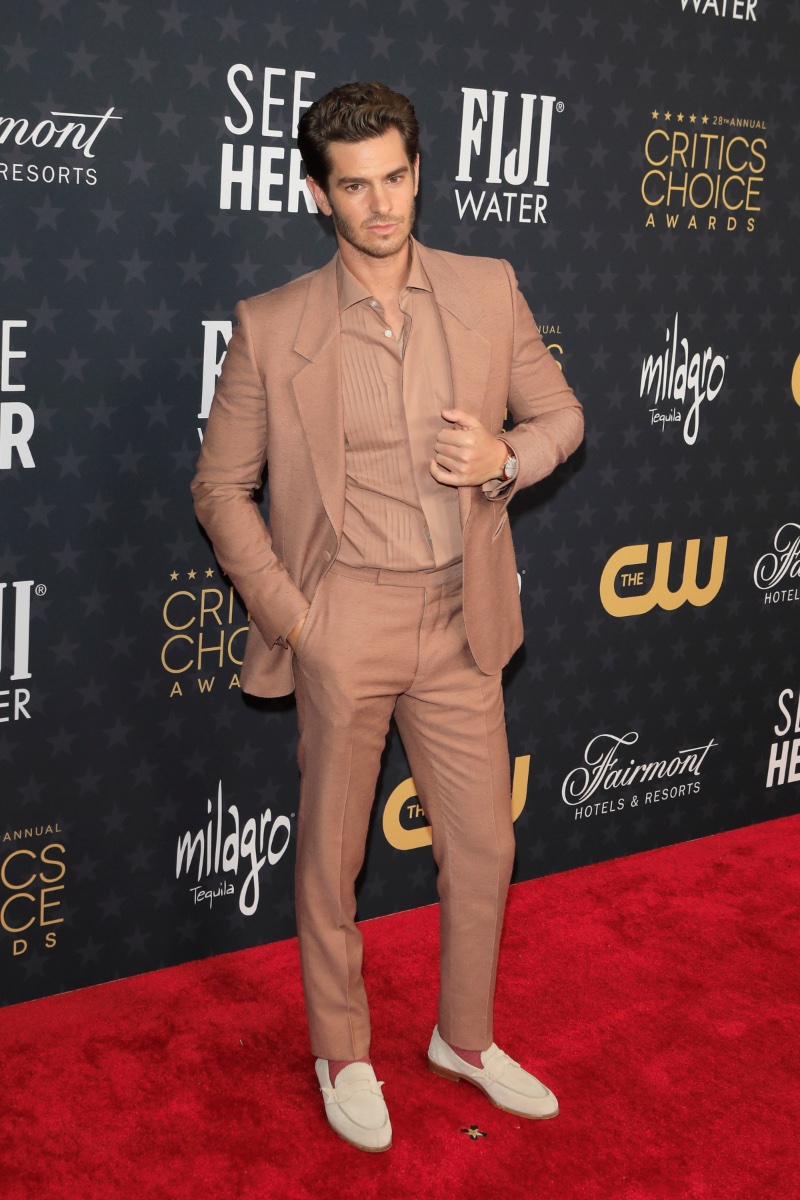 Choosing the right color is crucial when wearing a monochromatic outfit. The color you choose should complement your skin tone and body type, making you look put together and stylish. If you have a fair complexion, opt for shades of blue, green, or gray. These colors will add depth to your look without overwhelming your skin tone.
For those with medium skin tones, earthy tones like brown and beige are great options. These colors provide an excellent backdrop for your outfit without distracting your skin tone. Men with darker skin tones can successfully wear a wide range of colors, but hues like burgundy or olive often harmonize beautifully with their complexion.
The critical style advice here is to achieve a balance in the outfit's color scheme, avoiding overly dark ensembles, as they could potentially overpower their natural glow.
How to Pick the Right Color for Your Body Type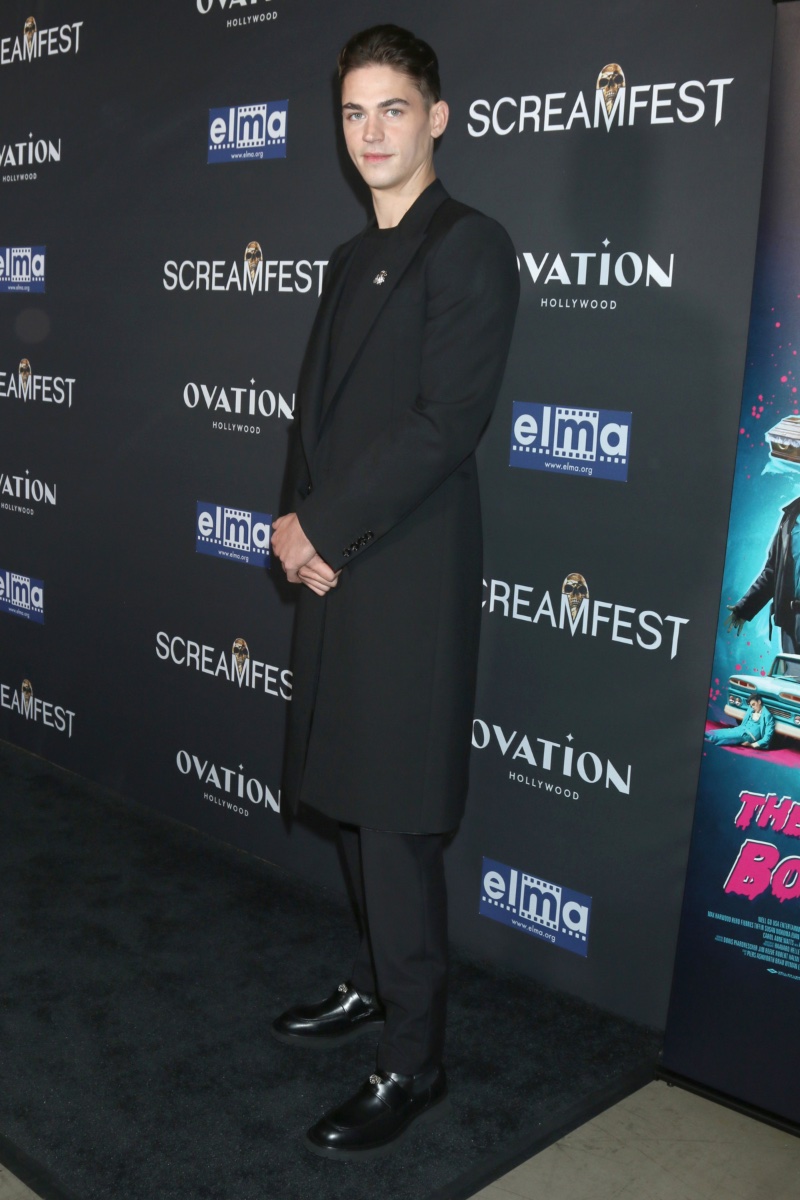 Choosing a color that highlights your skin tone is crucial, as is selecting a shade that enhances your body type. For those with a tall and lean stature, embrace dark colors like black or navy. These shades can beautifully add a sense of dimension to your frame, accentuating your physique.
On the other hand, if you're on the shorter side, consider experimenting with lighter shades such as beige or white. These colors have an excellent way of elongating your silhouette, making you appear taller. Moreover, choosing well-fitted clothes over baggy options can enhance your stature, creating a balanced and well-proportioned look.
Remember, it's all about celebrating and highlighting your unique physique in the most flattering way possible.
Popular Monochromatic Colors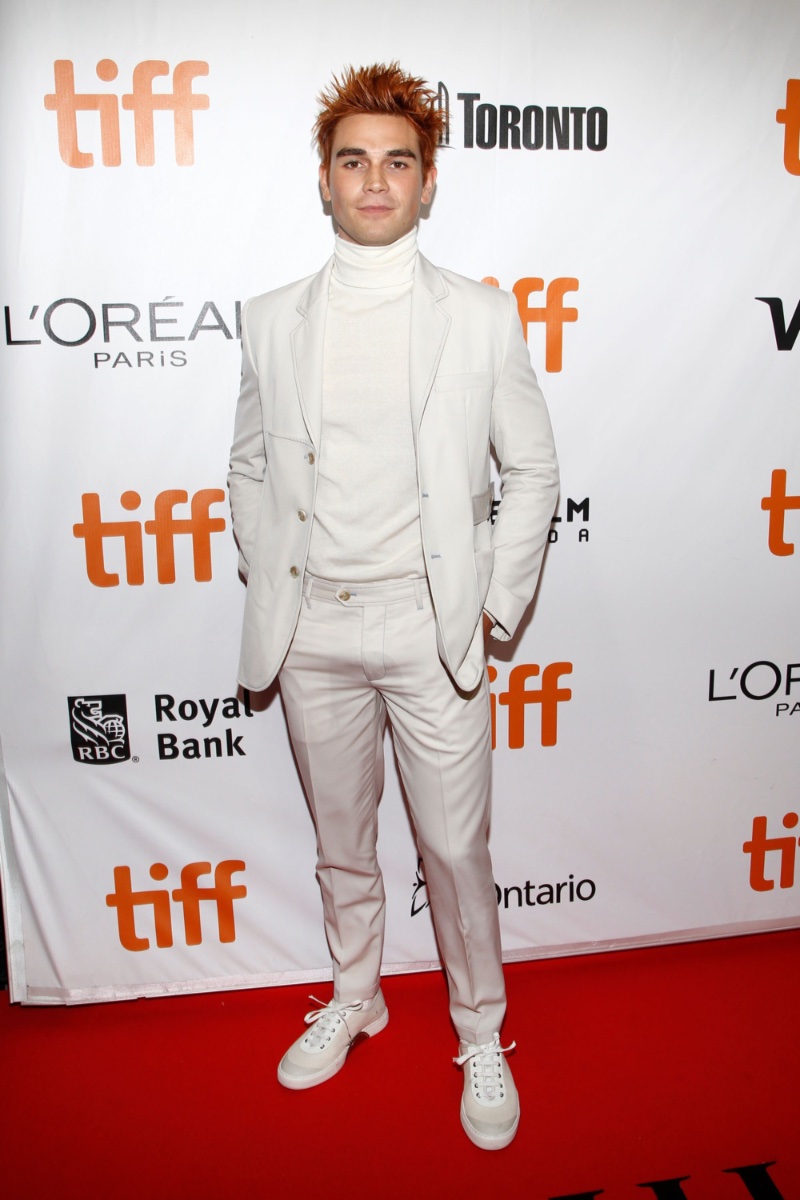 Men's most common monochromatic color combinations include black-on-black, all-white outfits, and shades of blue or gray. However, many other trendy options, such as earthy tones like brown and olive green, are available now.
Men who want to stand out can experiment with bolder colors like red or purple; however, it's essential to keep the balance by wearing neutral tones with them. This way, your outfit won't look too bold or overwhelming and show off a well-balanced personality.
Choosing the right color for your monochromatic outfit can make all the difference. Consider your skin tone and body type when selecting a color, and don't be afraid to experiment with bolder options. The key is to feel confident in what you're wearing and showcase it with style.
Mixing Textures & Fabrics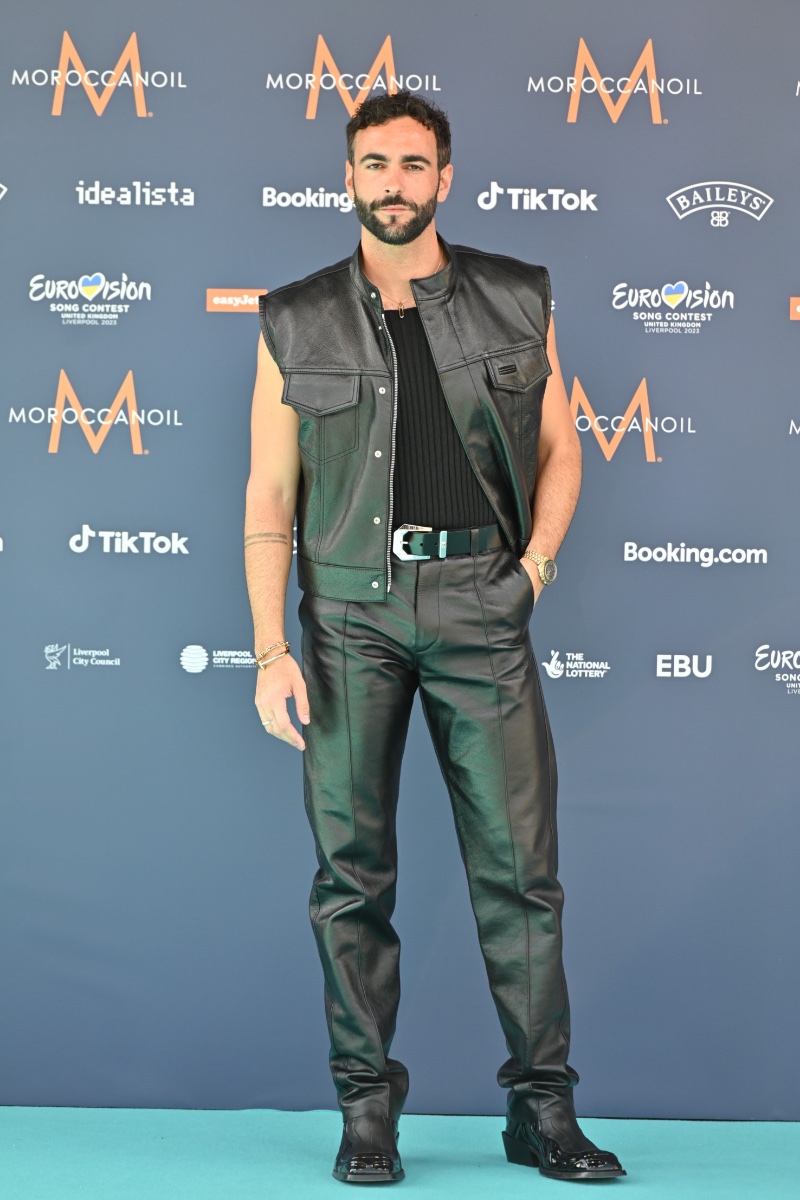 One of the most important aspects of a monochromatic outfit is using different textures and fabrics. Wearing a single color from head to toe can sometimes look flat and one-dimensional, but introducing other materials into your outfit adds depth and interest.
When mixing textures and fabrics, it's important to remember that not all materials will work well together. For example, pairing two shiny materials like silk and leather may clash rather than complement each other. Instead, mix a matte fabric like wool with a textured material like denim for a more cohesive look.
Tips on Layering Different Fabrics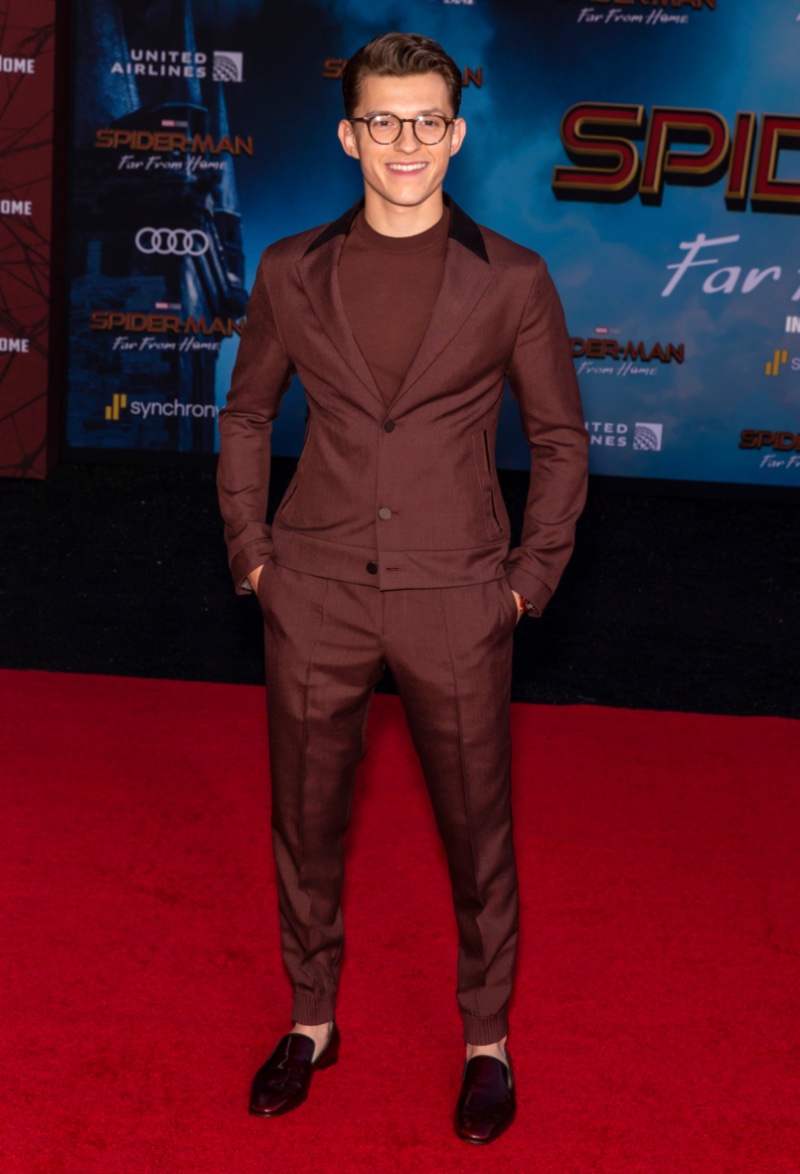 Layering is an excellent way to mix different fabrics in your monochromatic outfit. Layering allows you to show off multiple pieces in one outfit while maintaining the overall effect of wearing one color scheme.
One tip for layering is to start with thinner materials closer to your body and work towards thicker materials on the outside. For example, start with a lightweight cotton shirt as your base layer, add a heavier wool sweater, and finish your outfit with a thick denim jacket or coat.
In addition to layering for warmth or comfort, layering can be used strategically to create contrast within your outfit. For example, wearing a charcoal turtleneck sweater under a lighter gray blazer can make an eye-catching difference between the two pieces.
The Power of Accessories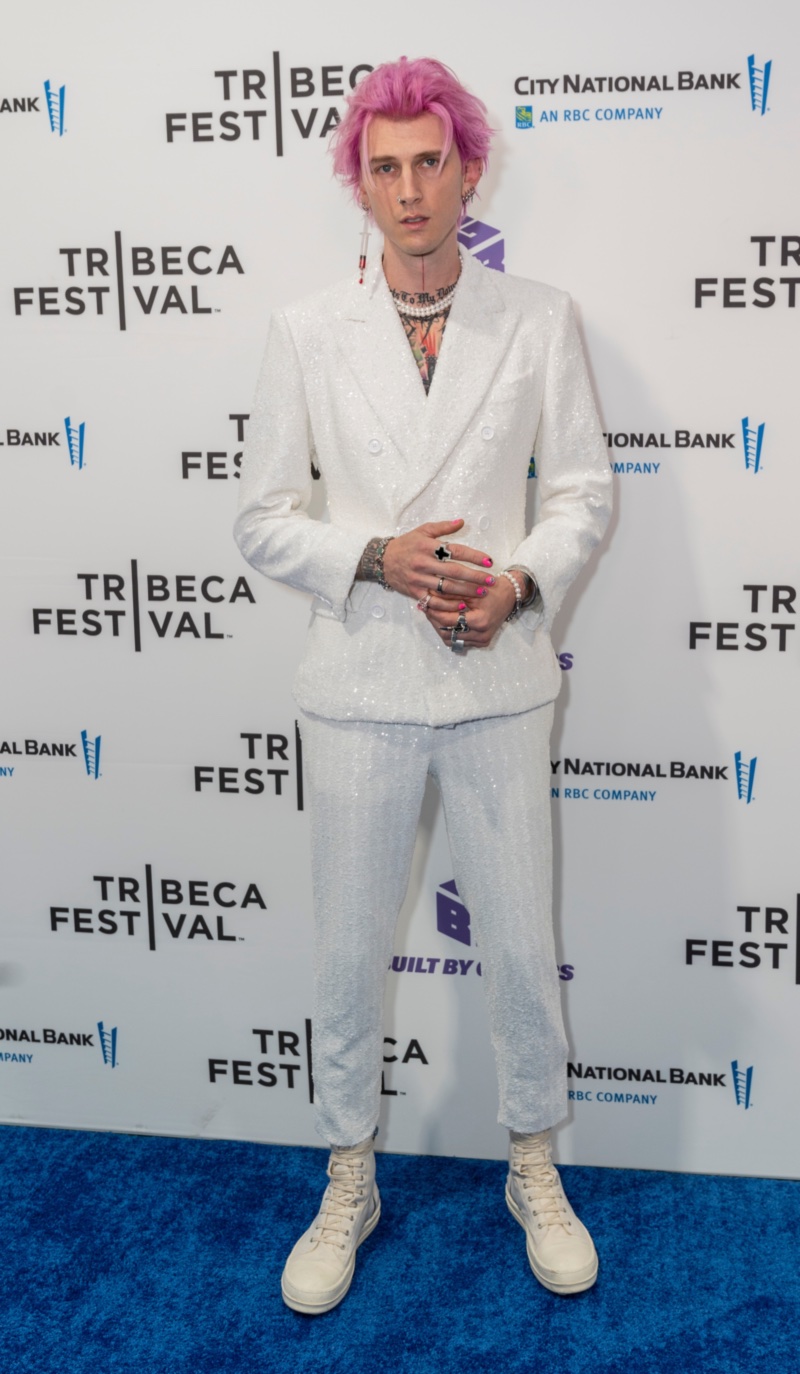 Accessories can make or break any outfit; the same is true for a monochromatic look. Adding accessories to your outfit elevates your style and adds a personalized touch to an otherwise simple look.
The key is to select accessories that complement the color scheme of your outfit rather than clash with it. For instance, consider adding a statement watch with a black leather strap or metal band if you're wearing an all-black ensemble.
A belt with silver hardware or gunmetal studs can add some edge to the overall look without distracting it. If you want to keep things simple, try accessorizing with subtle pieces such as cufflinks, tie clips, or lapel pins that feature a similar hue to your outfit.
Examples of Accessories That Elevate Your Look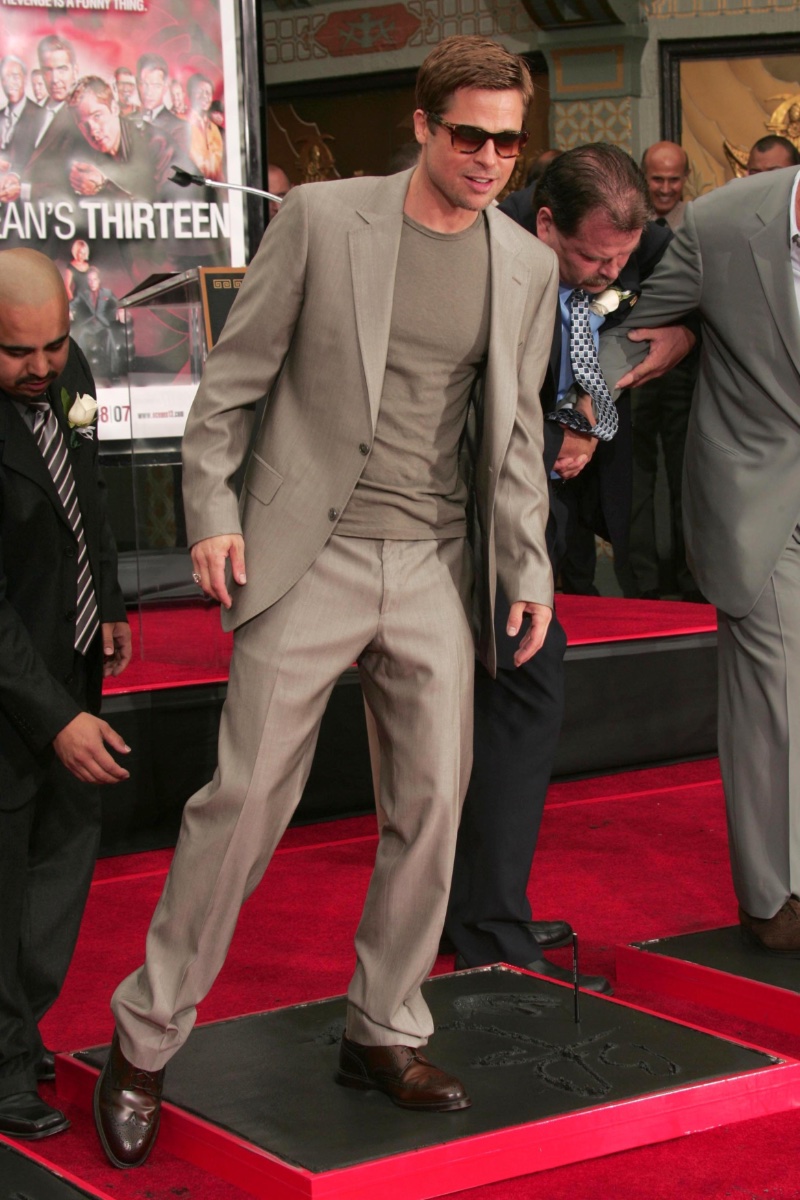 When it comes to accessories for monochromatic outfits, less is often more. Here are some accessories that can enhance your look without overpowering it:
Scarves: A lightweight scarf similar to your outfit can add texture and depth to an otherwise plain ensemble.
Shoes: A pair of shoes in a slightly different shade than the rest of the outfit can create contrast and add interest.
Hats: A hat in the same color family as your monochromatic color scheme provides an extra layer while keeping things cohesive.
Remember that each accessory should be carefully chosen based on its ability to complement and enhance rather than detract from the overall aesthetic. Please keep it simple yet impactful by selecting one or two pieces that will effortlessly elevate your monochromatic outfit.
Monochrome for Different Occasions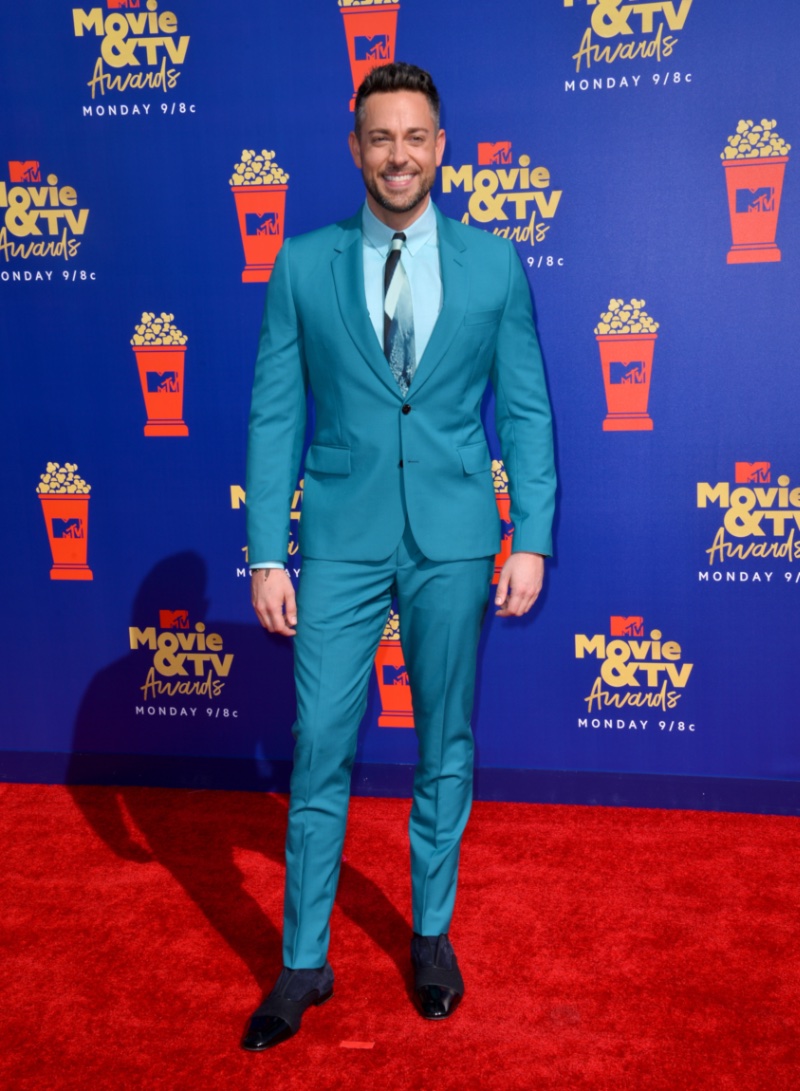 One of the best things about monochromatic outfits is that they are versatile. You can dress them up or down depending on the occasion. Whether you are headed to work, a date night, or a casual event, there is a monochromatic outfit that will suit your needs.
Dressing Up Your Monochrome Outfit
If you want to dress up your monochromatic outfit, consider adding elegant accessories like a leather belt, a silk tie, or Oxford shoes. Darker hues like black, navy, and deep burgundy are perfect for formal occasions like weddings or business meetings.
A sleek black suit with a matching shirt and tie create a sophisticated look that will impact everyone in the room. A charcoal gray or navy blue suit paired with brown leather shoes is another great option to look polished and professional while infusing some personality into your outfit.
Dressing Down Your Monochromatic Outfit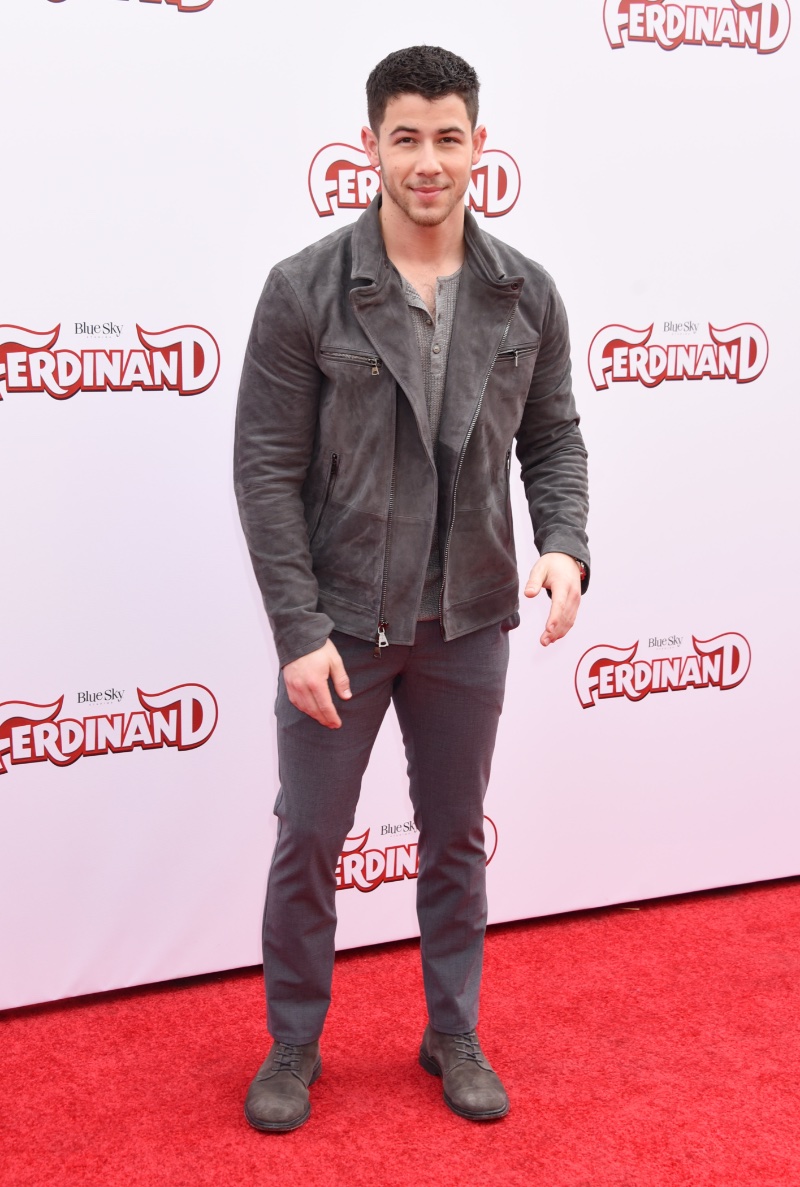 For more casual events such as brunches or picnics, you can dress down your monochromatic outfit by introducing lighter colors and fabrics. A light gray sweater paired with pale gray chinos is an excellent combination for those laid-back situations where you still want to look stylish but not too formal.
You can also create different looks by mixing and matching different shades of the same color family. For example, pair dark blue jeans with a lighter blue shirt for a casual yet stylish ensemble. Lighter colors like white and cream work well for summer events such as garden parties or beach outings.
Common Mistakes to Avoid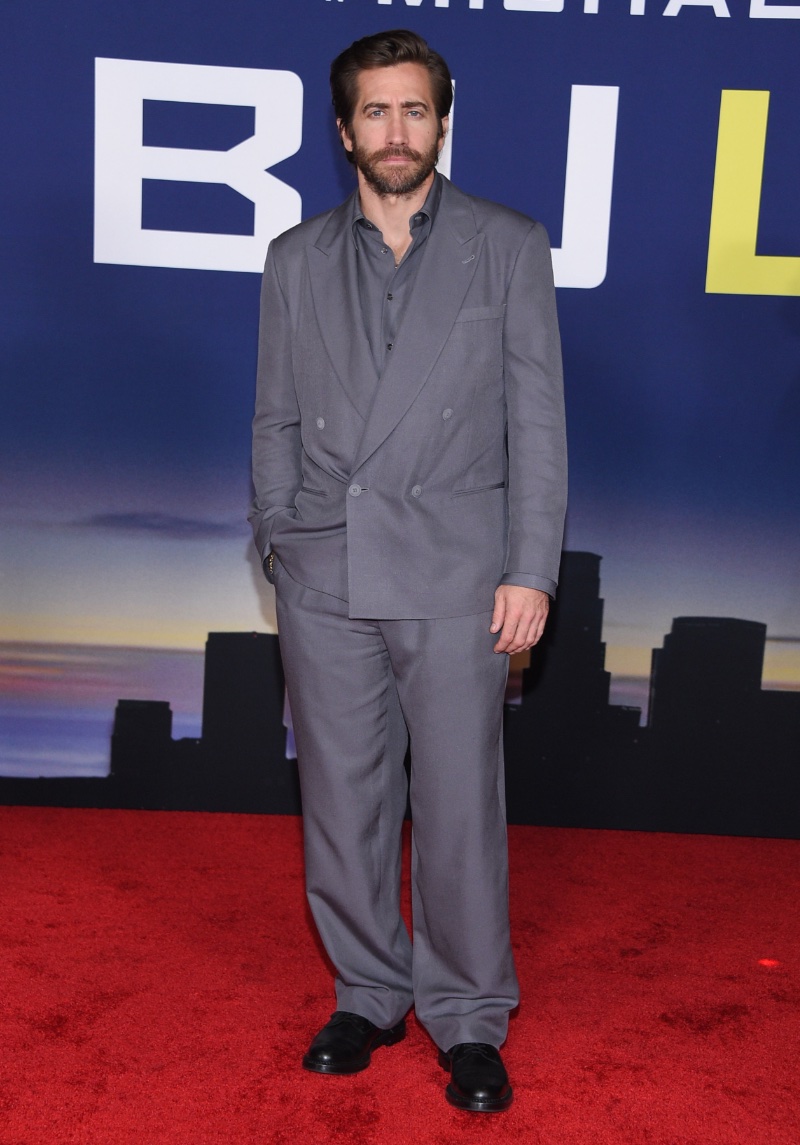 The Risks of Overdoing It
Overdoing it is one of the men's biggest mistakes when wearing a monochromatic outfit. While sticking to one color can create a cohesive look, wearing too much of one color can be overwhelming and unbalanced. This can make you appear to be trying too hard, or something isn't quite right with your outfit. To avoid this, aim for balance in your monochromatic outfit.
For example, if you're wearing all black, try adding a white pop with your shoes or accessories. Another way to avoid overdoing it is by incorporating shades and tones of the same color into your outfit. This adds depth and visual interest without detracting from the monochromatic effect. For example, if you're wearing all blue, try different shades, such as navy blue pants with a light blue shirt.
Matching Your Outfit Perfectly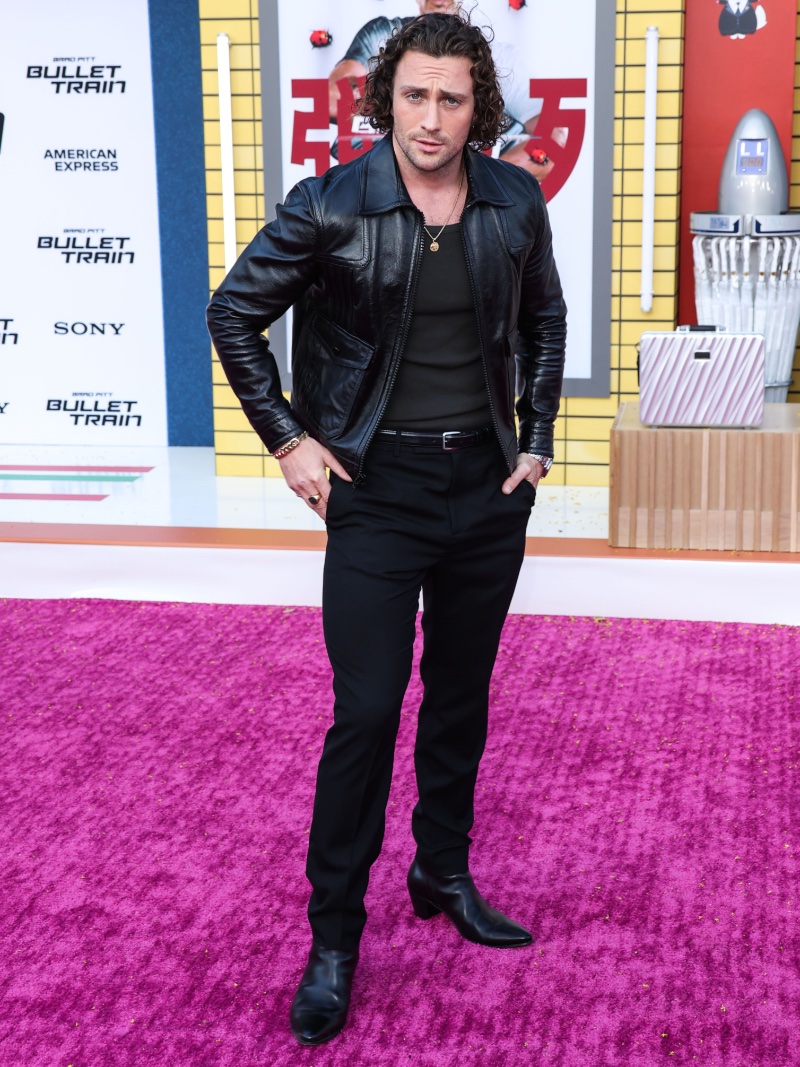 Another mistake men frequently make with monochromatic outfits is trying to match their clothes perfectly. This can be tricky because two items that look identical under store lighting might not match perfectly once you're out in natural light.
Instead of obsessing over matching each piece exactly, focus on complementary colors and shades within the same color family. Remember that textures and fabrics also play a significant role in creating an attractive monochromatic outfit.
Don't forget to mix things up by experimenting with different textures, such as suede or denim, instead of cotton or wool. With these tips in mind, you'll be able to avoid common mistakes when putting together a stylish and sophisticated monochromatic outfit.
Final Words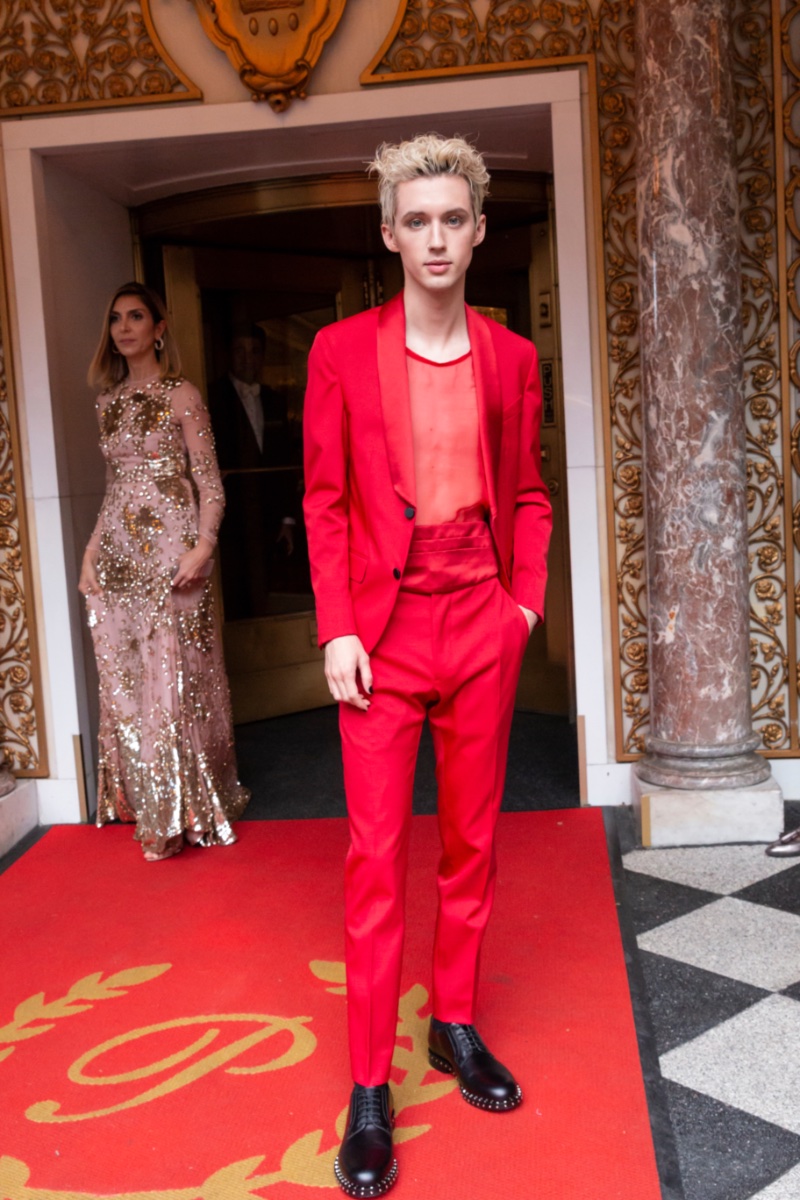 Monochromatic outfits are not only sleek and stylish, but they also make it easier to get dressed in the morning. Following the tips outlined in this guide, you can rock a monochromatic outfit with confidence and ease.
Remember to choose the right color for your skin tone and body type, mix and match textures and fabrics, accessorize appropriately, dress up or down for different occasions, and avoid common mistakes. When it comes to choosing the right color for your outfit, take some time to experiment with different shades until you find one that works best for you.
Don't be afraid to play around with textures and fabrics either—mixing materials can add depth and interest to an otherwise simple outfit. And when it comes to accessorizing your look, remember that less is often more; a few essential accessories can go a long way.
Remember that dressing in a monochromatic outfit should be fun. Explore different styles, and mix them up occasionally by adding an element of contrast or pattern into your look if desired. There is no right or wrong way to style yourself as long as you feel comfortable and confident in your appearance.