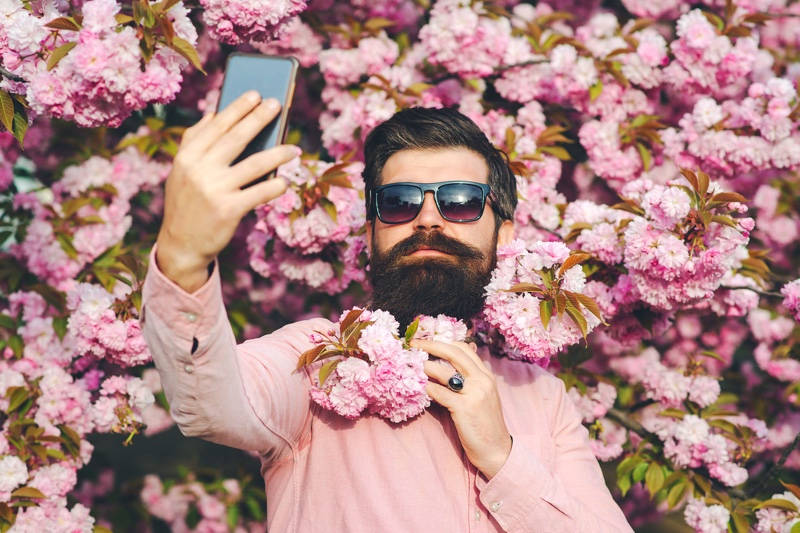 Do you want to update your wardrobe for the new season? A simple place to start is browsing for new casual shirts—several elements to choose from, ranging from springtime pastels to summertime blue-white colors.
Today's brands provide many options, whether you want huge designs, a floral theme, or pinstripes. They may also be dressed up with chinos or dressed down with jeans.
Continue reading to learn about eleven things to look for while shopping for casual shirts:
1. Light Colors
When choosing your casual shirts for spring, remember that light colors are a must-have. We're talking about pastels, whites, and blues. These colors look cool and fresh, perfect for the warmer weather. They also go well with just about any outfit to have them in rotation for your entire spring wardrobe.
2. Short Sleeves
Short-sleeve shirts are perfect for the warm days of spring. They keep you cool and comfortable while still looking put together and stylish. You can wear short sleeve shirts with a suit jacket or by themselves with chinos or jeans for a more casual look.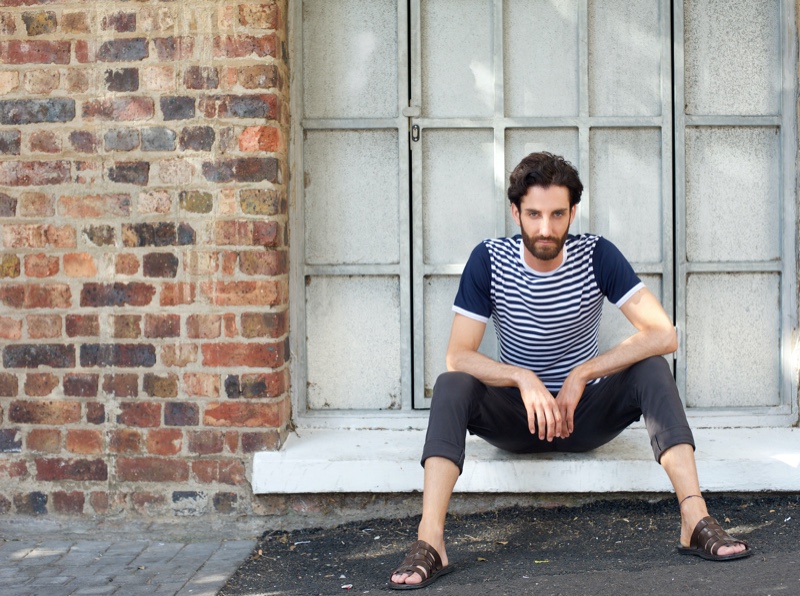 3. Bold Prints
Bold prints are another trend to explore this year. Of course, when you initially try out this trend, you may want to stay with simple designs, but as you get accustomed to it, it may be fun and exciting to spice things up in your wardrobe by wearing something bright and unexpected.
4. Palm Prints
If you need a vacation, why not take one without leaving the comfort of your own home? Vacation shirts can take you anywhere from the beach to the rainforest without boarding a single plane. You can find shirts with a classic palm print from brands such as Tommy Bahama. Pair this men's button-up with dark jeans and sneakers for an easy weekend outfit.
5. Pinstripes
Pinstripes have made their way into the casual scene, always known as a classic business pattern for a good reason. A slim-fitting stripe dress shirt is perfect for dressing up or down. Wear it with chinos and a blazer for work, or dress down with jeans and sneakers on the weekend.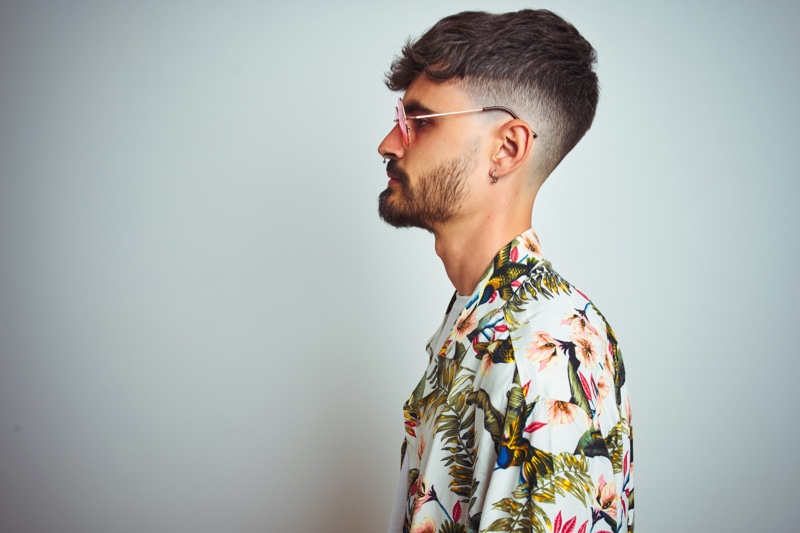 6. Floral Prints
Floral print shirts are a huge trend this spring-summer season, and they look great when paired with smart chinos and loafers. There's a style to suit every guy, from bold prints to psychedelic flower patterns.
7. Cut-out Shirts
This year's catwalk shows featured cut-out shirts in various fabrics and prints, namely from Balmain. The key to nailing this trend is balance–pair your shirt with simple trousers, jeans, or shorts, and keep accessories to a minimum.
8. Classic Plaids
Plaids are one of the trendier patterns this season. They can be worn with jeans or shorts for a laid-back look. The key is to pick subtle colors and avoid overdoing the accessories. A simple watch or necklace will be enough to complete the look.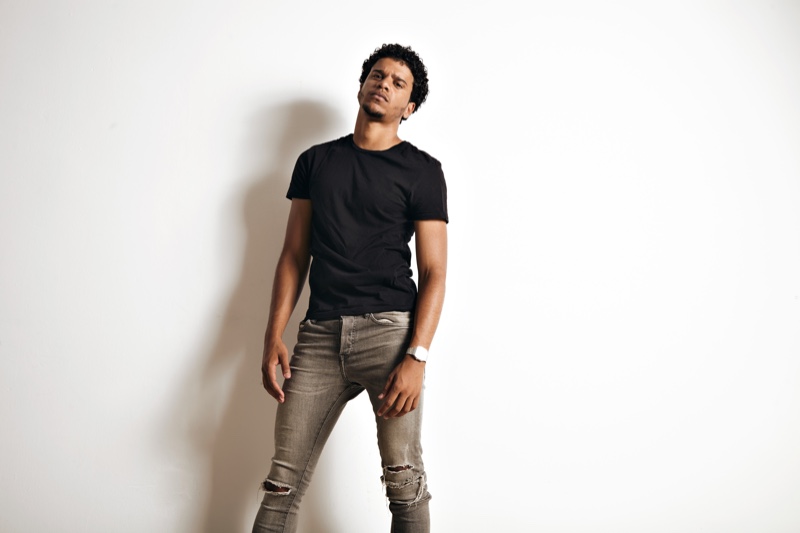 9. Fitted Shirts
You don't have to worry about fitted shirts seeming baggy or loose on you. They're also ideal for layering in chilly weather and creating an effortlessly elegant summer appearance. If necessary, just put on a pair of sunglasses, and you're ready to go!
10. Short-sleeve Button-up Shirts
For guys, short-sleeve button-up shirts are a requirement for any warm-weather outfit. They're adaptable enough to be combined with jeans or khakis and look beautiful no matter what you wear them with. They're also simple to care for, so if you're rushing out the door in the morning, you don't have to bother about ironing.
11. Tie-Dye Shirts
Tie-dye is back and better than ever! Spring is all about expressing yourself through color, and there's no better way to do that than with tie-dye print shirts. Pair these fun casual shirts with jeans or shorts, and get ready for compliments!
When it comes to men's spring casual shirts, you have plenty of options. The goal is to make sure you are comfortable while looking stylish at the same time. It's imperative down under if you're preparing for the upcoming season. If you buy casual shirts for men in Australia, pay close attention to our shirt overview.