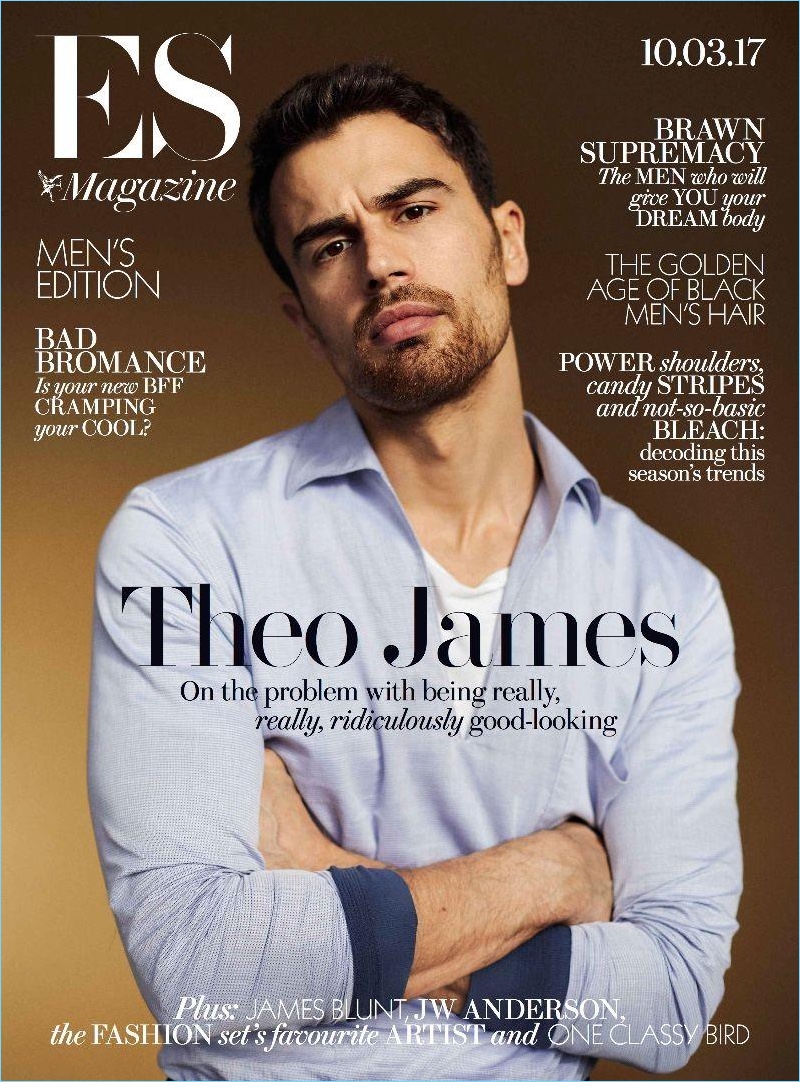 Connecting with photographer Rokas Darulis, actor Theo James covers ES magazine. Stylist Rose Forde outfits James in effortless pieces from brands such as Sandro and Margaret Howell. James talks to the magazine about his upcoming project, Backstabbing for Beginners. Based on UN whistleblower Michael Soussan's autobiography, James plays the lead. Taking up the role alongside Sir Ben Kingsley, James compares Soussan to Edward Snowden.
Related: Theo James Covers Essential Homme, Talks Allegiant
James shares, "With Snowden, he's become an icon. Yes, whistleblowing has become more acceptable–but the interesting thing about Michael is that he didn't become a hero. People did f*** all about it. He left the UN and found it very hard to get work for about 10 years afterwards." Read more on Standard.co.uk.
Theo James ES Magazine Photo Shoot