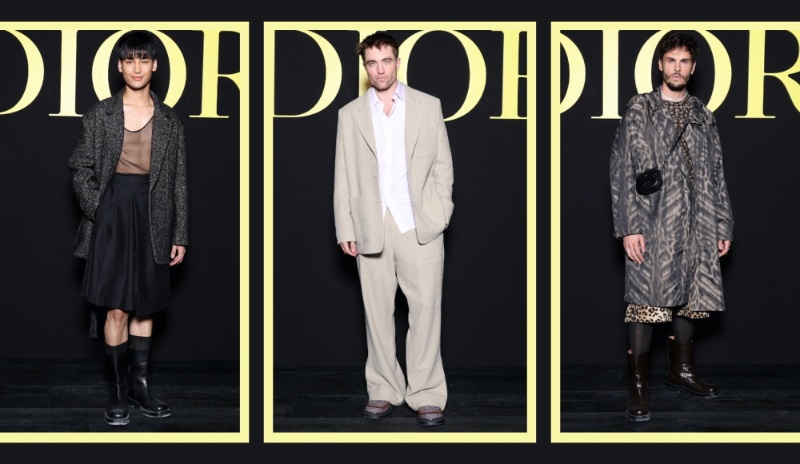 At the crossroads of innovation and tradition, the Dior women's spring-summer 2024 show was the modern sartorial symposium everyone was waiting for. The spectacle unfolded at the heart of Paris Fashion Week, attracting an entourage of style-conscious celebrities eager to experience the fusion of classicism and cutting-edge artistry. Here's what the stars wore from Dior Men for this anticipated event.
Robert Pattinson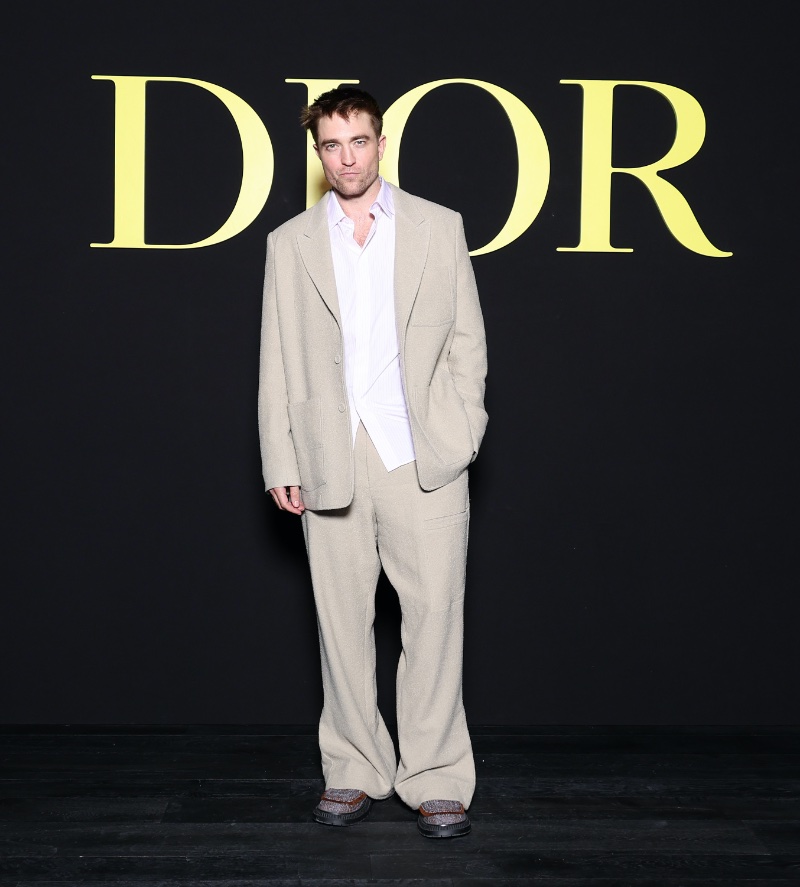 Robert Pattinson evoked the harmony of nature in his neutral ensemble. Dressed in a Dior Men beige wool and mohair peak lapel suit from the latest spring-summer collection, the actor embodied refined minimalism. A pink cotton shirt provided a subtle nod to seasonal transitions, while brown embroidered tweed buffalo loafers punctuated the look with earthy accents.
Apo Nattawin Wattanagitiphat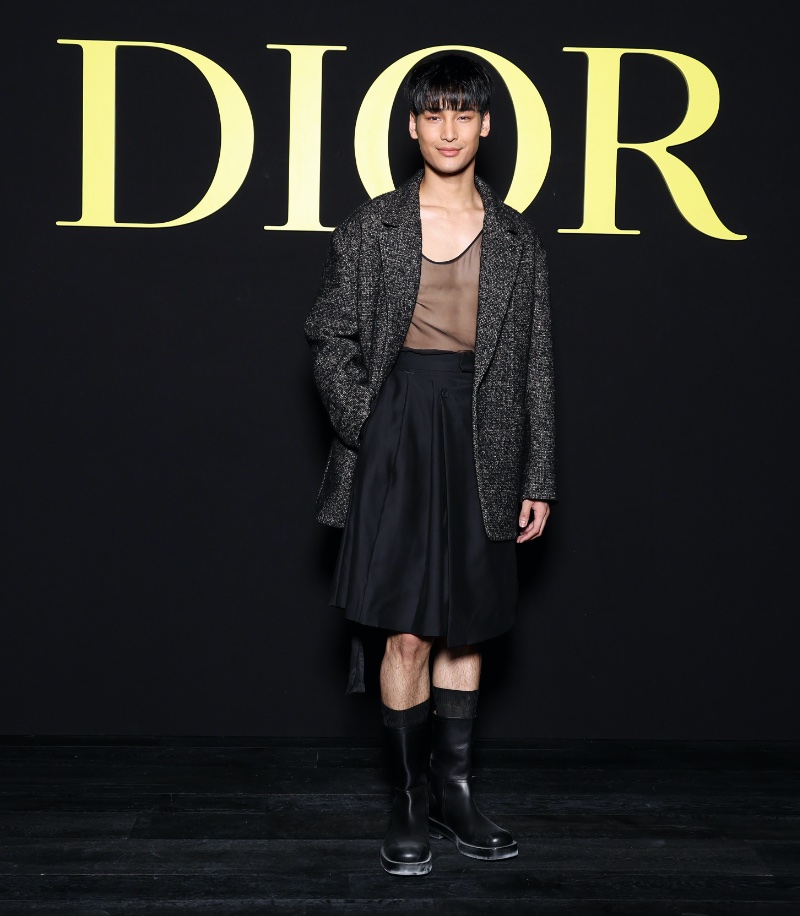 Breaking the mold, Thai actor Apo Nattawin Wattanagitiphat wore a daringly eclectic fall-winter ensemble. The black wool cardigan jacket seemed to blend the casual and the sophisticated, further elevated by a silk muslin tank with a belt and black silk kilted shorts. CD diamond embroidered socks and black leather rainboots imparted a head-turning finish to his audacious look.
Mile Phakphum Romsaithong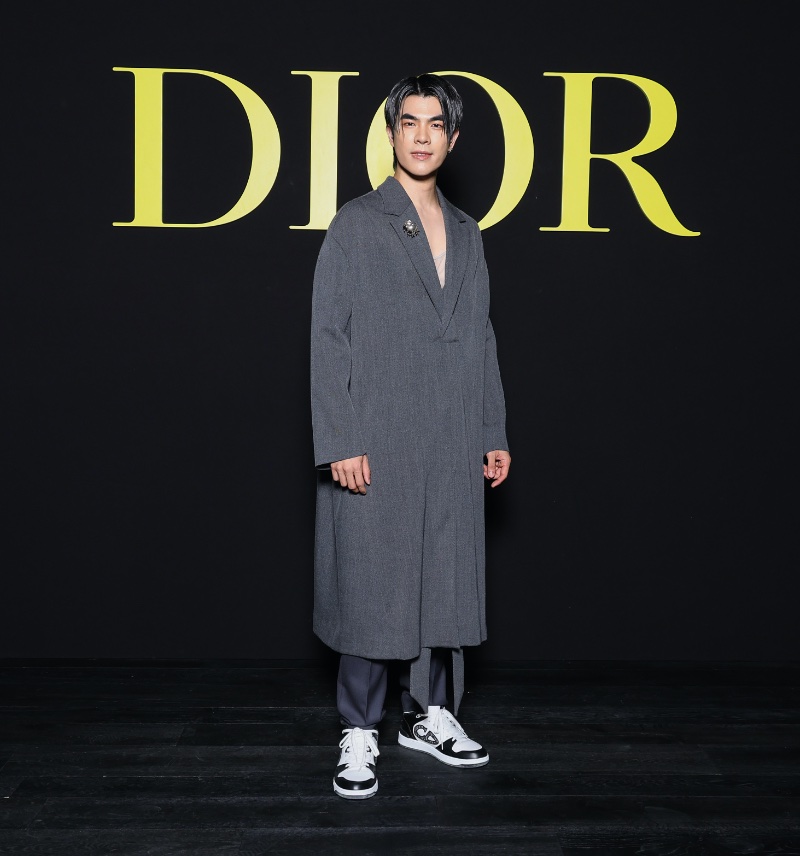 Mile Phakphum Romsaithong entered the scene like a walking billboard for modern bohemianism, his throwback curtains hairstyle evoking a blend of nostalgia and on-trend style. The Thai actor wore a grey wool poncho, a muslin tank with a belt, and grey wool riding pants from the fall-winter collection. A black brass brooch and black leather Dior B57 sneakers provided the right touch of edgy contrast.
Karry Wang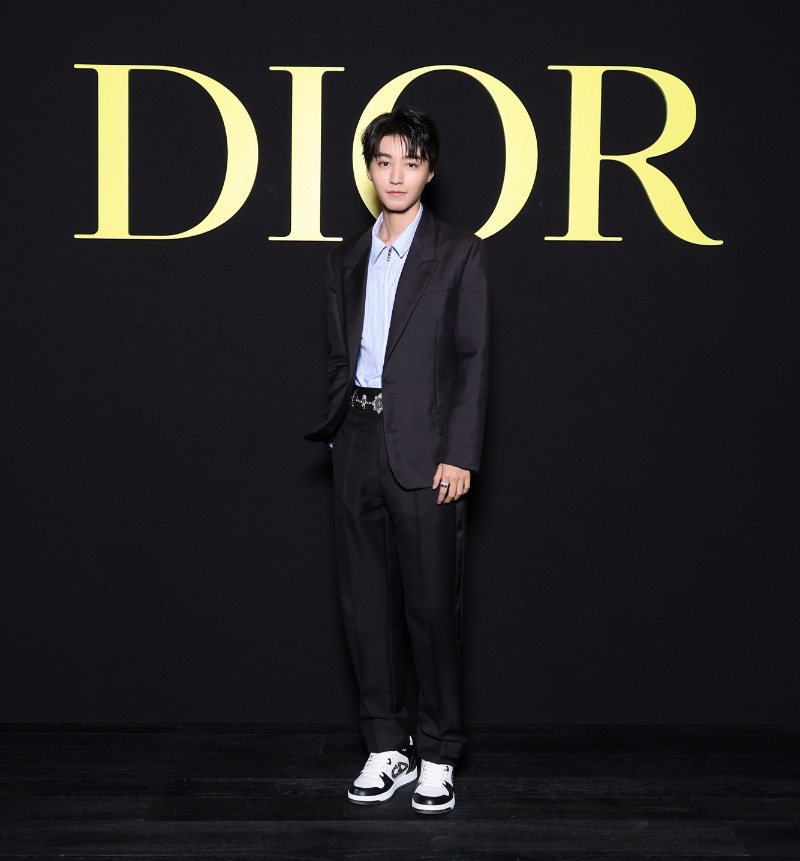 An expert in both music and fashion, Chinese actor and singer Karry Wang cast a sophisticated silhouette in his spring-summer 2024 ensemble. His navy wool and mohair peak lapel suit showcased a balance of craft and elegance, enriched by a blue striped cotton shirt. Black leather Dior B57 sneakers added a sporty but polished finish, making Wang's look an ensemble that resonated like a well-composed song.
Pierre Casiraghi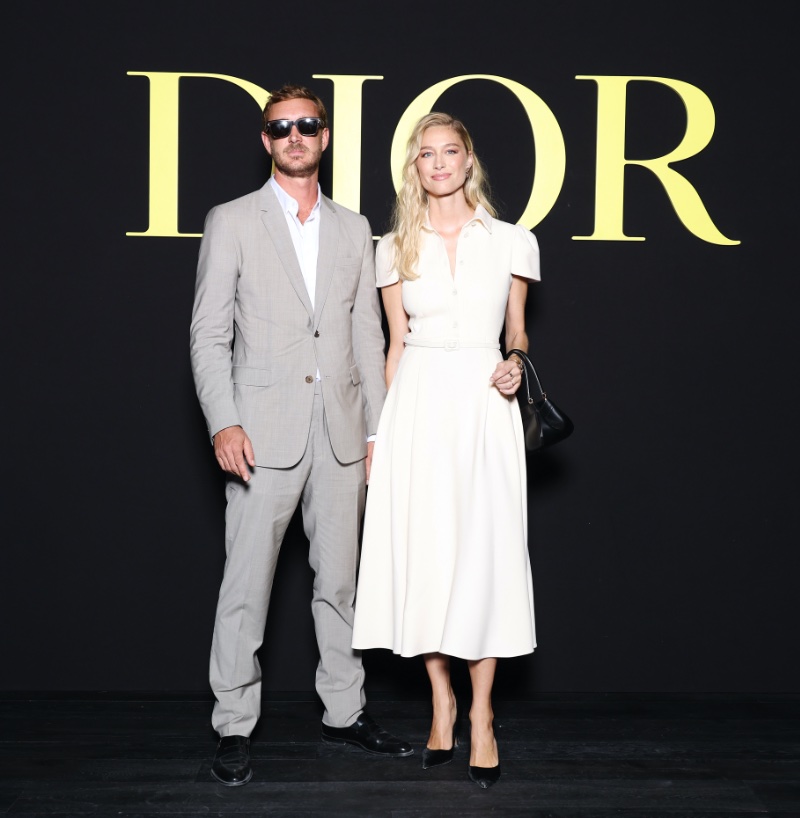 Grace and restraint marked Pierre Casiraghi's appearance as he graced the event with his wife, Beatrice Borromeo. The grey wool notch lapel suit offered a canvas of subdued glamour, effortlessly complemented by a classic white cotton shirt. Dior's black CD diamond S2I sunglasses and black leather derbies brought the outfit into focus, capturing a style as refined as it was unpretentious.
Joseph Quinn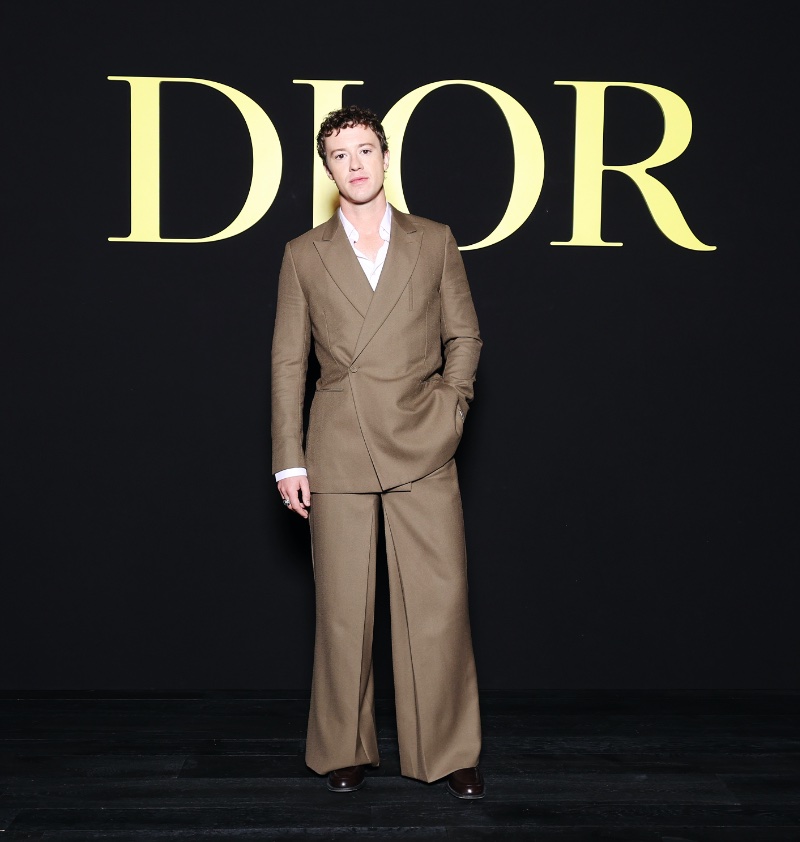 British actor Joseph Quinn displayed a relaxed flair in a brown wool peak lapel suit, casting aside conventional norms. Paired with a classic white cotton shirt, the fall-winter outfit seemed like an ode to autumnal richness. Brown Dior Carlo loafers grounded the look with a whisper of enduring style, setting Quinn apart in a room full of standouts.
Baptiste Giabiconi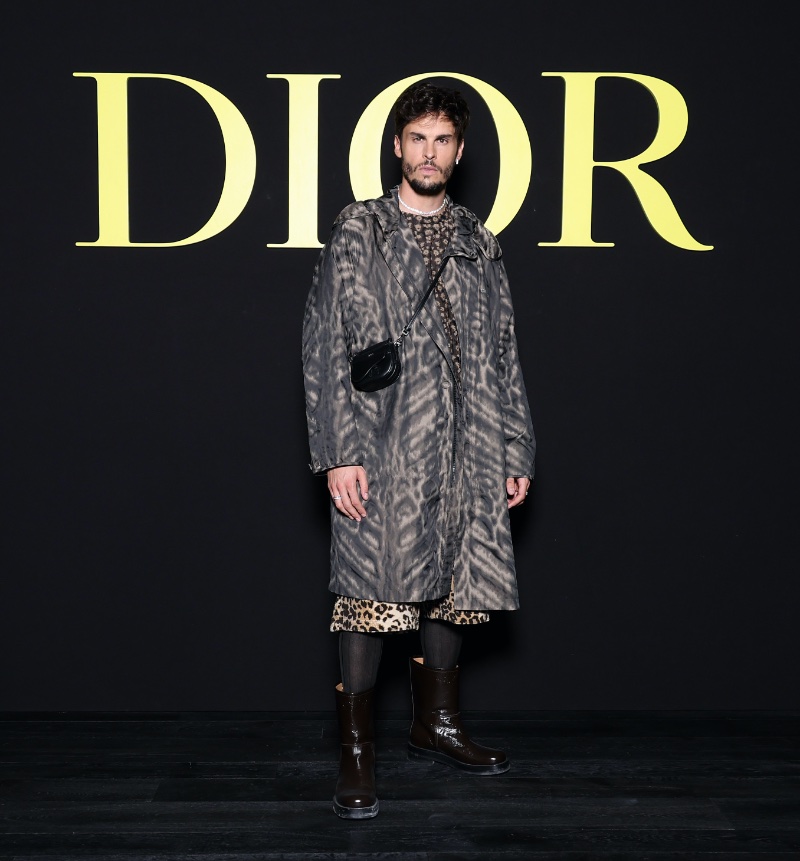 Finally, Baptiste Giabiconi strode into the spotlight, radiating a wild charisma in his brown leopard print ensemble from Dior Men's spring-summer 2024 collection. His trench coat, t-shirt, and Bermuda shorts—each bearing the animal print—blazed with daring intent. The narrative was given its final punctuation by black cotton socks with CD embroidery and black patent leather rainboots, making Giabiconi the show's unforgettable exclamation point.