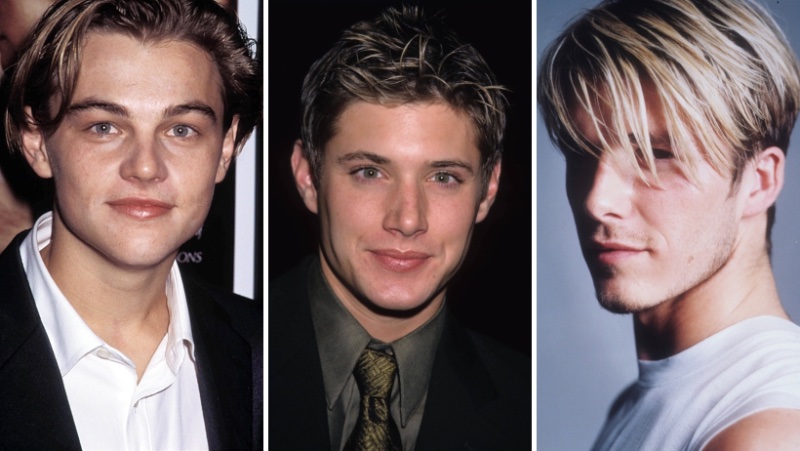 In the 1990s, men's hair vividly symbolized the era's spirit. Grunge clashed with gloss, encapsulating a rebellious non-conformity that felt as significant as the celebrities who sported these 90s men's hairstyles—think Kurt Cobain's disheveled charm or Brad Pitt's path to effortless polish.
These stars not only ruled the airwaves and captivated movie-goers but also made memorable marks on the terrain of men's hairstyling. Join us on a nostalgia-fueled journey through 90s fashion for men, where hairstyles were less about adhering to a prescribed look and more about shattering preconceptions.
We'll dig deep into how Hollywood's golden boys wielded a clipper's influence far beyond the red carpet.
90s Men's Hair: A Tapestry of Rebellion & Elegance
The 1990s emerged as a playground for hairstylists and fashion-forward men alike. This period celebrated diversity, welcoming both the gritty edge of grunge and the suave elegance of the well-coiffed man. Let's traverse this nostalgic landscape, acquainting ourselves with some haircuts that became the decade's icons.
The Bowl Cut: 90s Icon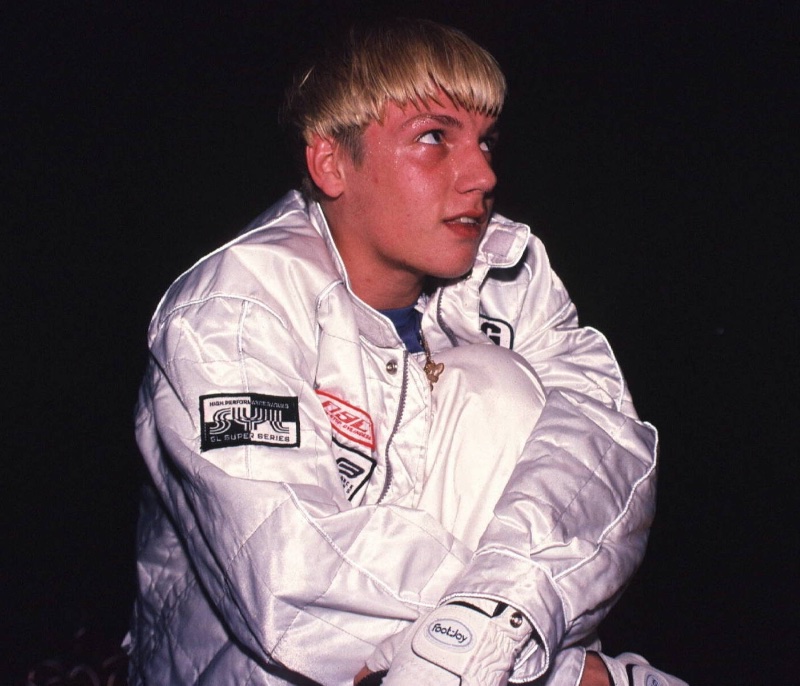 The Bowl Cut took on a life of its own. Worn by the likes of Backstreet Boys' Nick Carter, it wasn't simply a style but a hallmark of the times. With its even length creating a halo around the head, this cut became a symbol for those who dared to break away from conventional grooming aesthetics.
This hairstyle made a declaration. It told the world that the wearer was open to exploring new avenues of personal style, unabashedly walking a different fashion path.
The Curtains: The Face of Boyish Charm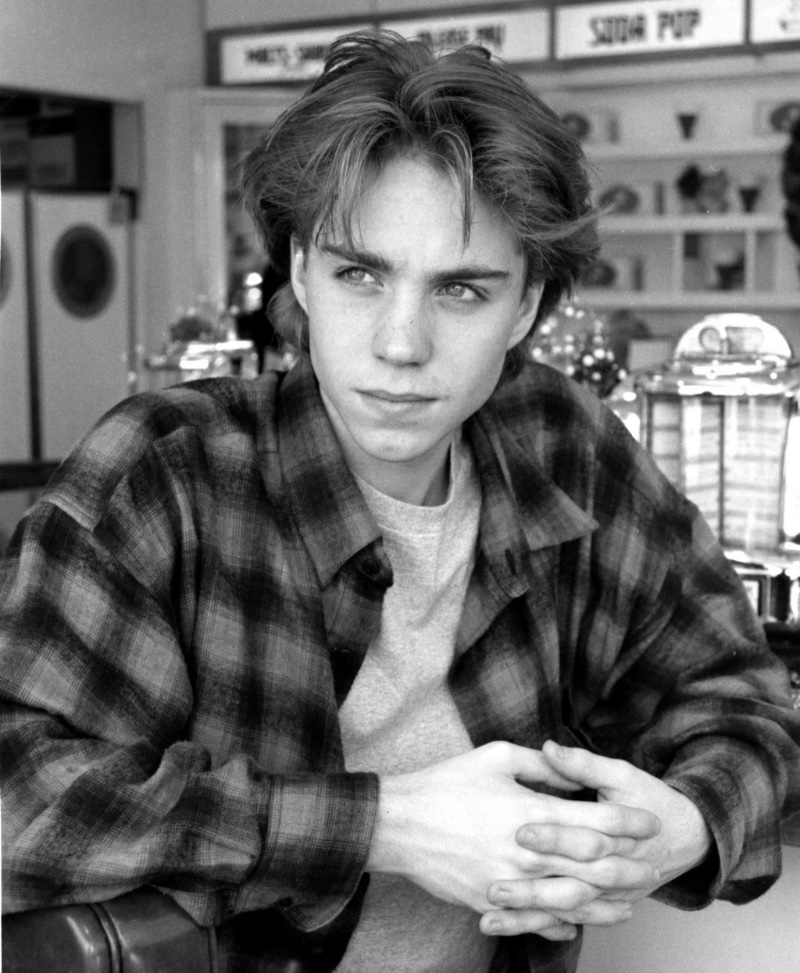 If the Bowl Cut was a hallmark of 90s quirkiness, the Curtains hairstyle was the backdrop for teen romance movies. Featuring a center parting enveloped by long, layered strands, this look exuded an inviting, boyish allure.
Popularized by the matinee idols of the time, it became inextricably linked with the notion of youthful, carefree abandon.
Highlights: A Subtle Form of Rebellion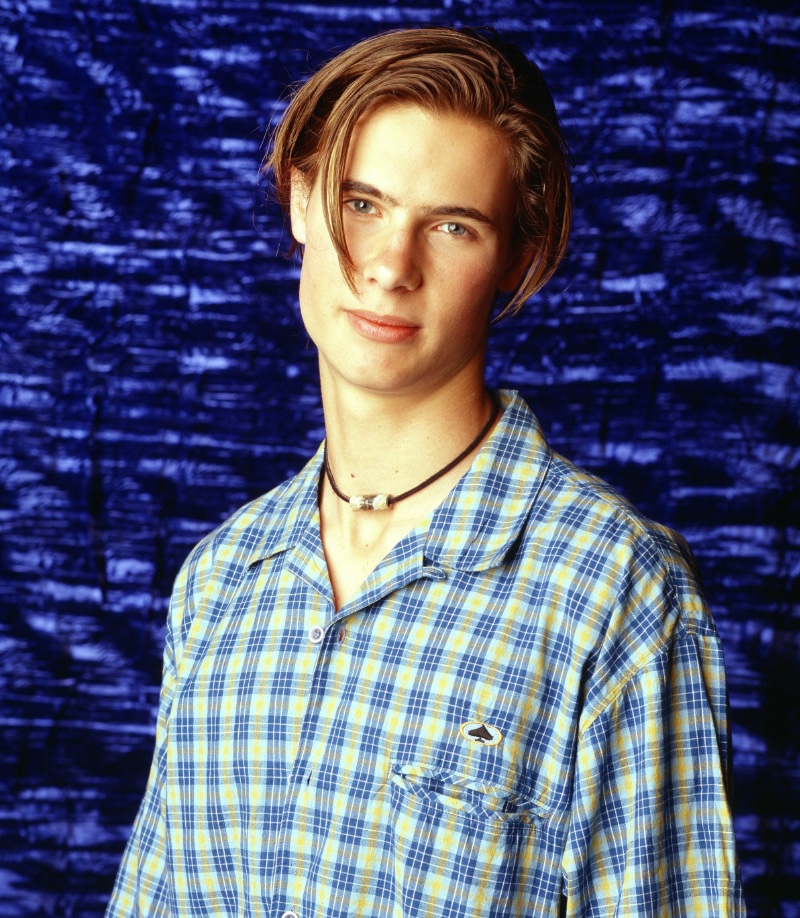 In the 90s, highlights were a big deal in men's hair. They added a little bit of edge without going overboard. Lighter streaks in the hair caught the eye and gave a fresh twist to classic cuts.
Whether you were in a boy band or just trying something new, highlights were a go-to choice for standing out. They let men experiment with their looks without taking a giant leap, and you'd often see them on celebs and everyday guys.
Frosted Tips: The Rebel Hue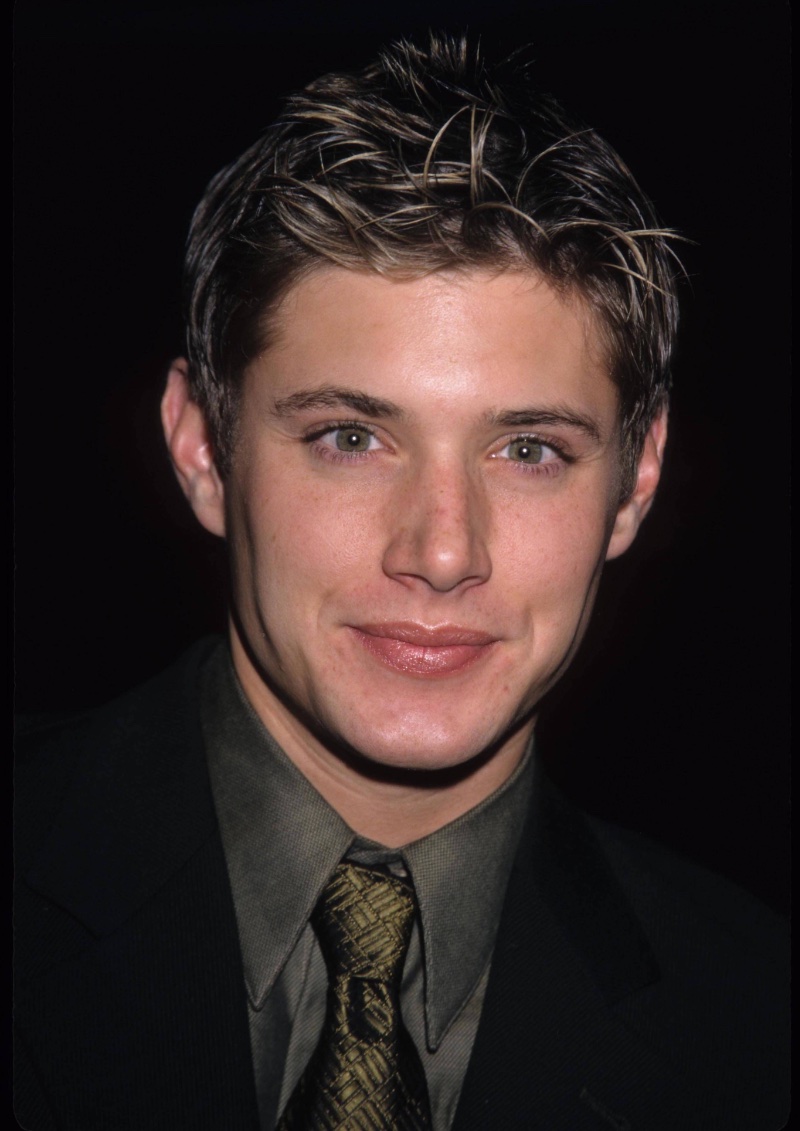 No discussion of '90s men's hair would be complete without mentioning Frosted Tips. This style, propelled into the limelight by boy bands, involved lightening the tips of the hair to give a sun-kissed, rebellious effect.
The look wasn't just a hairstyle but a daring challenge to the conventional norms that bound men's fashion.
The Interplay of 90s Fashion & Hair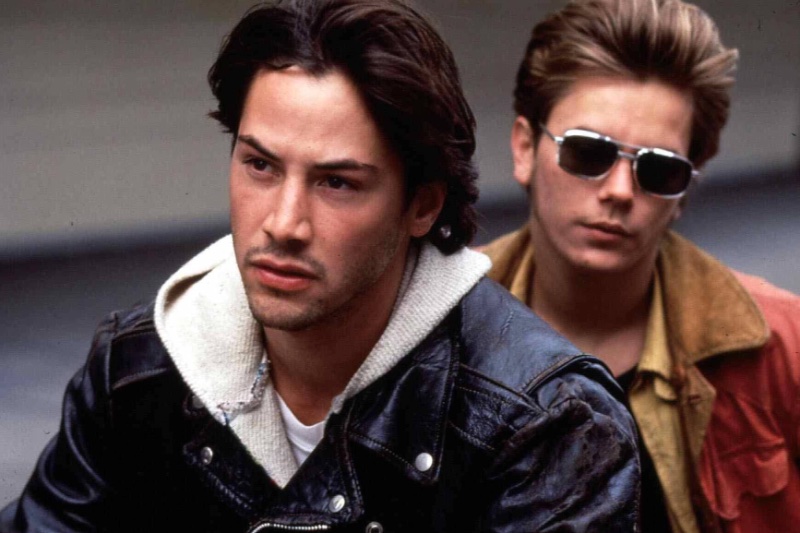 In the landscape of 1990s men's fashion and hairstyles, various celebrities contributed to the era's defining aesthetics. Keanu Reeves and River Phoenix certainly etched their glamour into the collective psyche, but so did others like Will Smith, whose Fresh Prince style brought vibrant colors and eclectic patterns into the mix.
Even athletes like Michael Jordan influenced everyday wear, making sportswear chic while endorsing the clean-shaven head as a striking style statement. The era unfolded as a complex tapestry rather than a single narrative, with public figures from diverse realms- actors, musicians, or athletes offering their distinct weave of style that translated from the public stage to everyday life.
The era's drive for individualism was woven into its fashion fabric, evident in the rise of grunge. This movement found its roots in the unfiltered music of bands like Nirvana and manifested in wardrobes featuring flannel shirts, ripped jeans, and combat boots.
This grunge aesthetic offered an implicit nod to various messy, unfussy hairstyles, linking what was worn and how the hair was styled. In parallel, oversized clothing offered another style avenue.
Baggy jeans and loose shirts provided a carefree silhouette that harmonized well with laid-back, even untamed, hairstyles. On the accessories front, restraint was rarely practiced.
Chain necklaces, stud earrings, and bandanas transformed from mere extras into essential complements, acting much like a defining haircut would for someone's overall look. Each element in the 90s fashion arsenal played its part in a broader canvas of identity expression.
The Phenomenon of Men's Hair in the 90s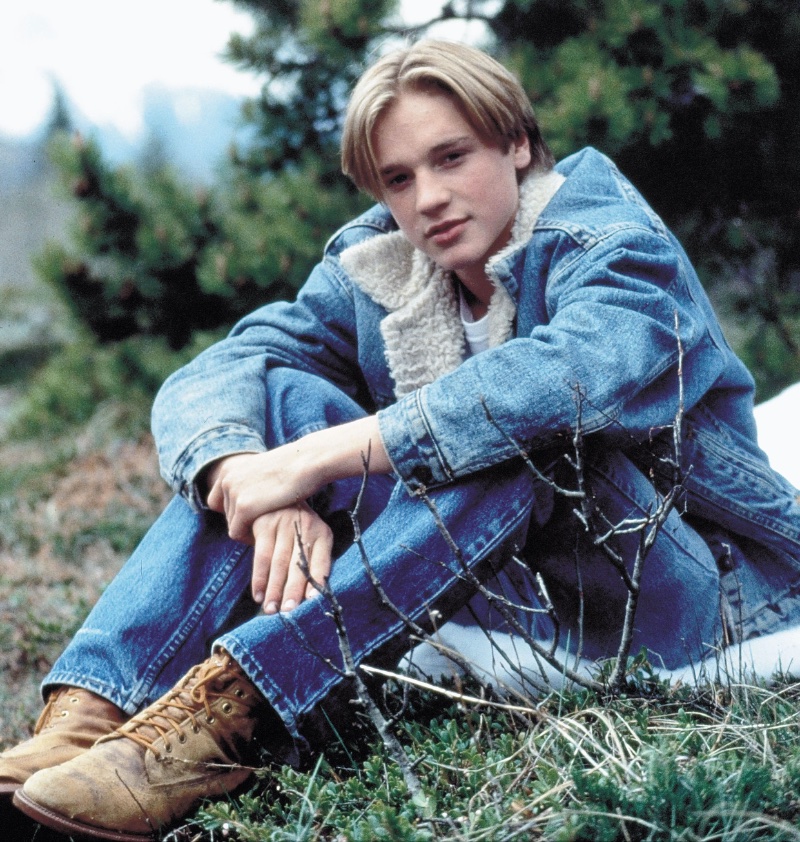 The 90s elevated men's hairstyles from mere grooming choices to cultural artifacts with the power to shape identity and personal narrative. Rather than a departure from the past, the 90s evolved the defiant spirit that characterized the 80s.
In the 90s, men embraced their hair as a medium for conveying a distinct cultural message, drawing from a buffet of influences ranging from grunge to alternative music. Each snip seemed less about fashion and more about an ongoing conversation with society, making these styles enduring icons of individualism.
From Silver Screens to Stadiums: Celebrity Influence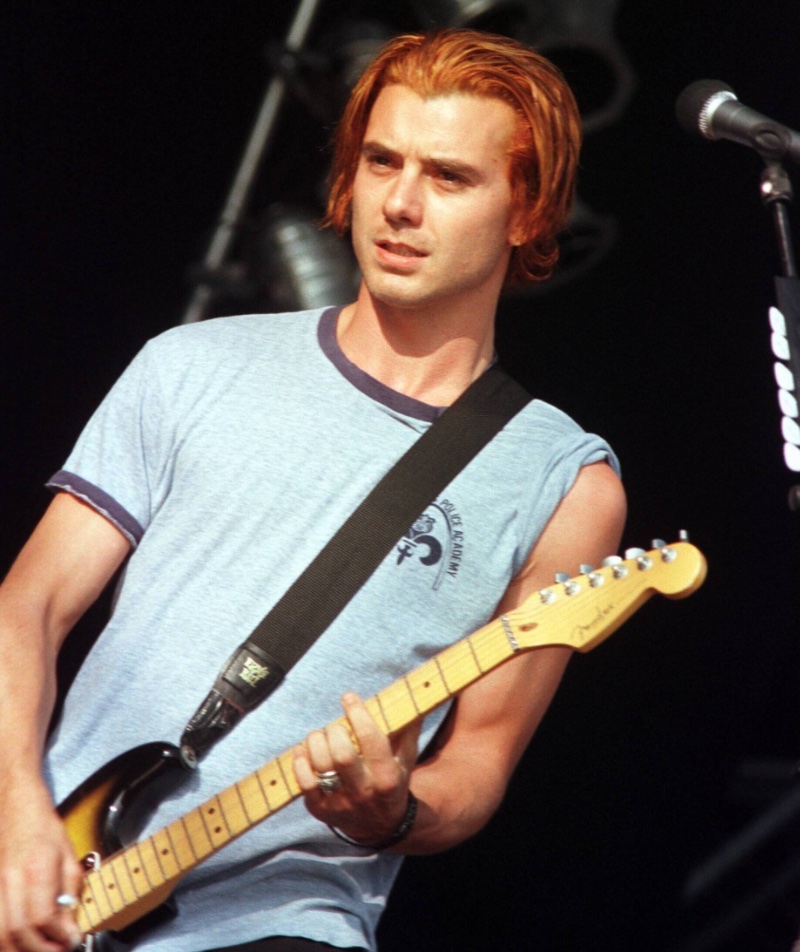 In the nineties, the limelight of pop culture and the craft of grooming amplified the influence of the other. Setting the stage for iconic locks were male singers like Michael Stipe of R.E.M., Chris Cornell of Soundgarden, Gavin Rossdale of Bush, and Zack de la Rocha with his unmistakable dreadlocks.
Johnny Depp, more renowned for his acting, navigated this wave with an array of casual hairstyles that encapsulated the essence of the decade. Movies like Pulp Fiction and television shows like Friends were commanding influences; their characters' hair choices were imitated.
Sporting legends like Dennis Rodman and Andre Agassi also played a pivotal role in this influence ecosystem, their iconic styles trickling down to inform the sartorial choices of a generation.
Famous 90s Stars with Iconic Hair
Whether or not you lived through the 90s, the era's distinctive hairstyles, from audacious cuts to bleached tips, have likely touched your world in some way. These hairstyles have endured far from mere whims of the time, shaping contemporary grooming trends and making a lasting statement about personal style and individuality.
Leonardo DiCaprio: Curtain Hairstyle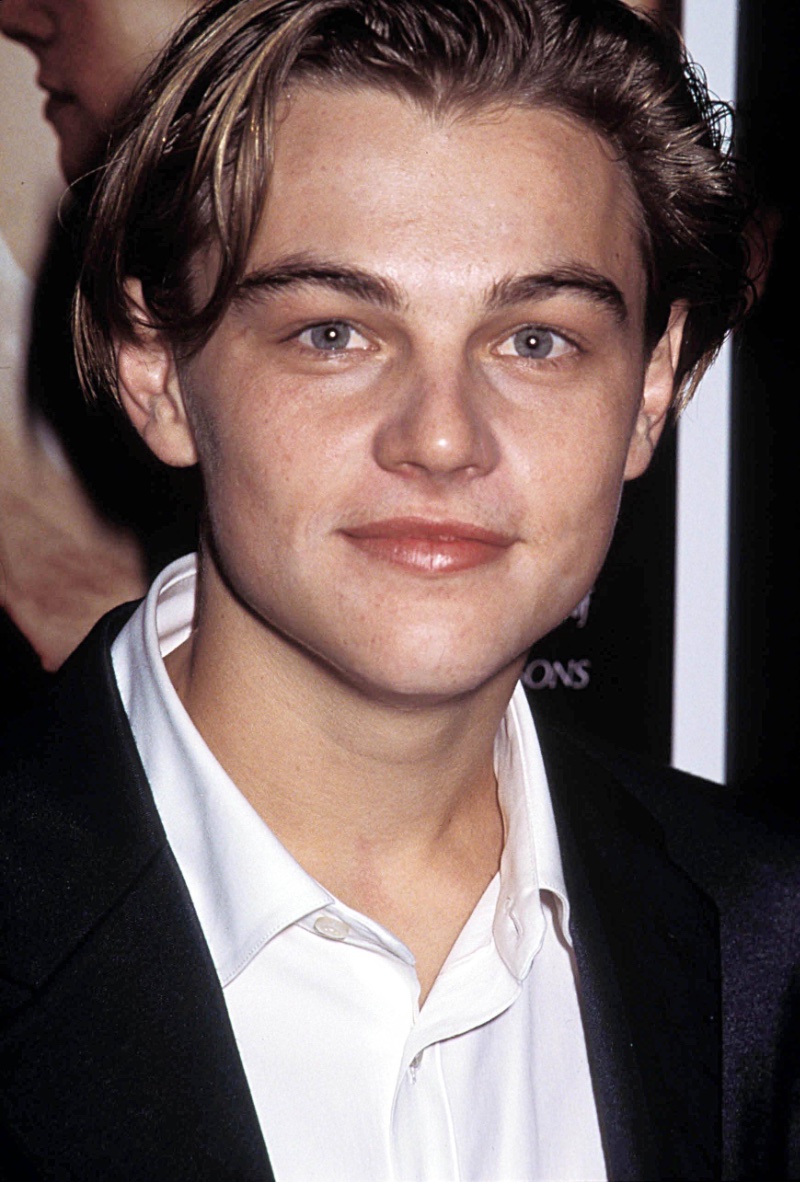 Few could forget Leonardo DiCaprio's iconic curtain hairstyle in the 1990s, a perfect showcase for his straight hair. Resembling a theater curtain parted down the middle, the blonde actor's style embodied youthful spontaneity.
As DiCaprio's star ascended, so did the popularity of this cut, affirming its role as a defining look of the era.
How to Get the Look: The curtain look relies on natural volume and a little help from hair products. After a shower, towel dry your hair and use a blow dryer while brushing your hair to the middle of your head, creating that classic center part.
Finally, use a matte hair product to give it some hold but allow movement.
Will Smith: High Top Fade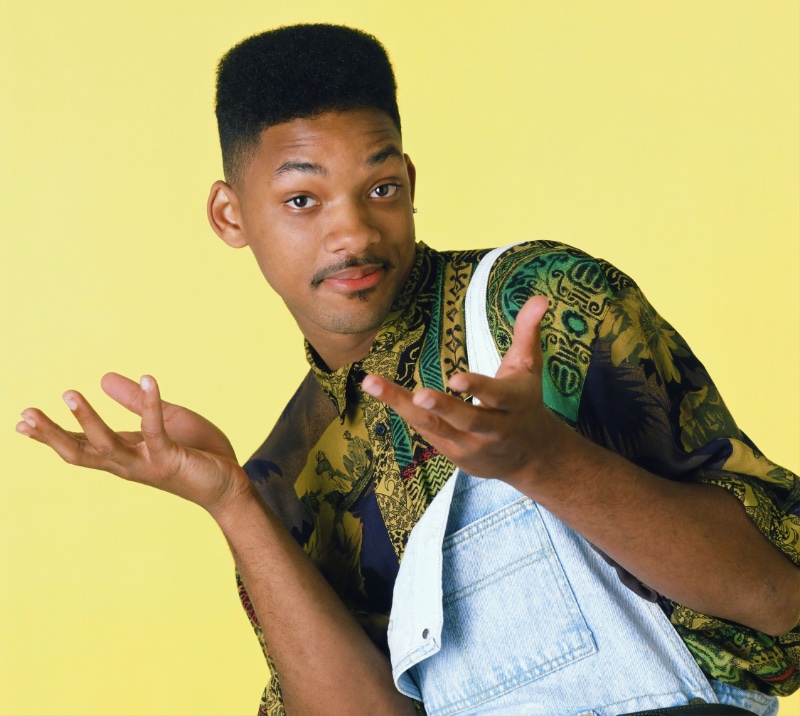 Will Smith's high-top fade was as fresh as the Prince himself. This towering, neatly cropped hairstyle became synonymous with urban culture and hip-hop influence. Smith's portrayal of it on the small screen and in public appearances took this style from the barbershops to mainstream America.
How to Get the Look: The high-top fade requires a skilled barber familiar with the style. Maintenance involves regular trimming to keep the top "high" and the sides "faded."
A hair sponge can add texture to the top, and don't forget the shape-up to keep those edges crisp.
David Beckham: Blonde Fringe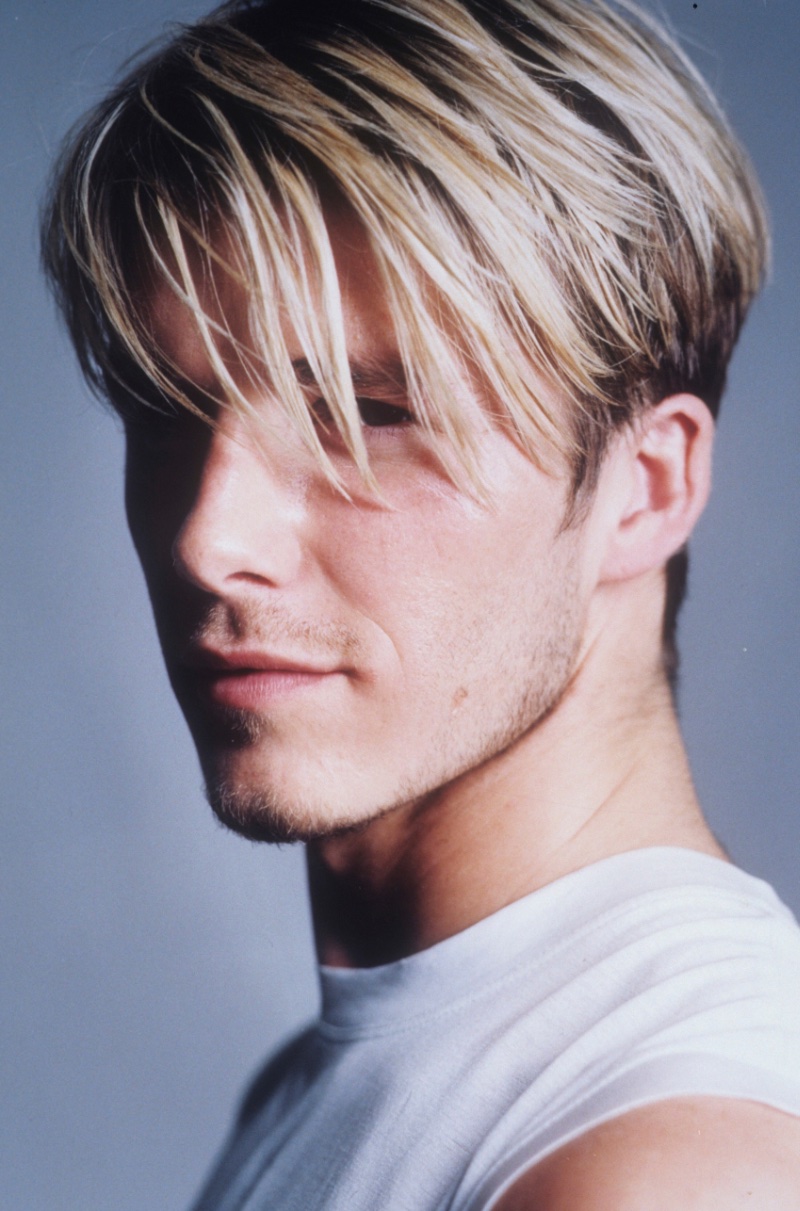 While David Beckham had already solidified his influence in both the sporting and fashion worlds earlier in the 90s, he added another layer of impact with his adoption of the blonde fringe in the late part of the decade. The look managed to straddle the line between laid-back and polished, capturing the attention of individuals who didn't exclusively follow soccer or fashion.
How to Get the Look: You'll want to start with damp hair for this style. Your toolkit should include a quality texturizing spray and a blow dryer. Liberally apply the spray before using the blow dryer to add volume, directing the fringe forward.
To achieve the desired level of refinement, a visit to a skilled stylist is recommended. They can expertly layer the hair, creating a relaxed and sophisticated look.
George Clooney: The Caesar Cut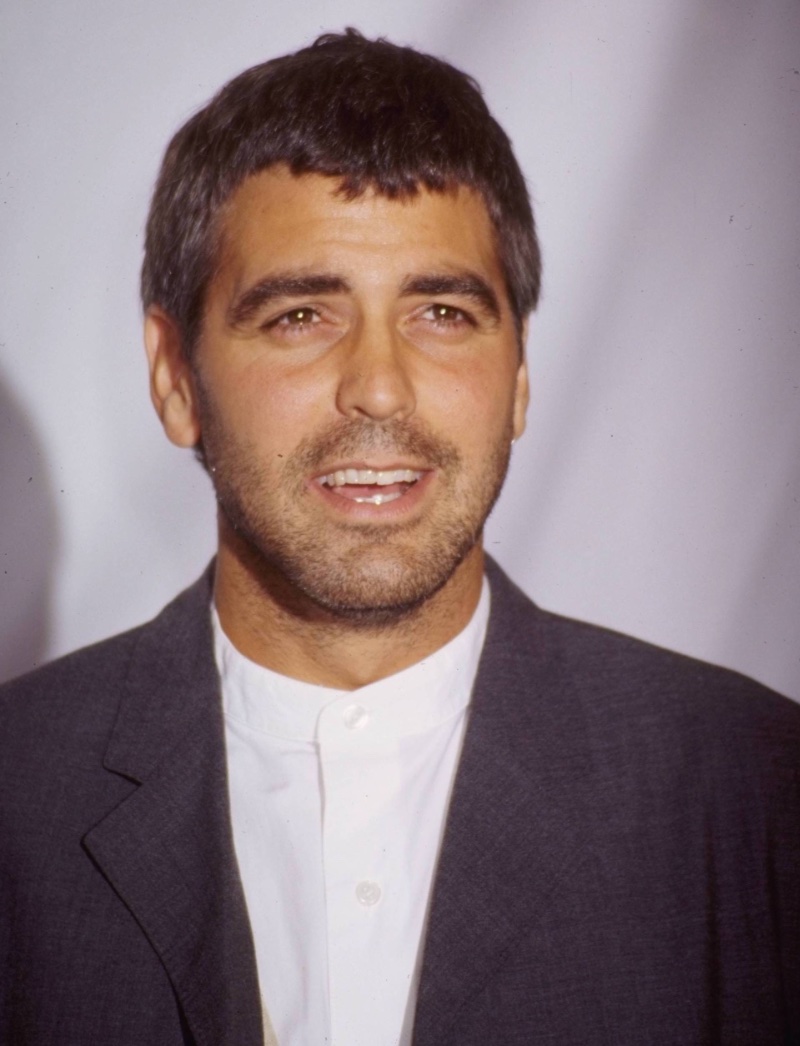 If there's a hairstyle that marries sophistication with simplicity, it would be the Caesar Cut as worn by George Clooney. This short, horizontally straight cut had an air of timeless elegance, easily migrating from the office to the red carpet.
Clooney's adoption of this look did more than suit him; it made the Caesar Cut a staple in men's grooming.
How to Get the Look: To achieve the Clooney-esque Caesar Cut, ask your barber for a short, even trim, focusing on straight, horizontal lines. Styling is straightforward: a small dollop of pomade or matte hair wax to give it that signature textured finish.
Brad Pitt: Long Hair, Center-Part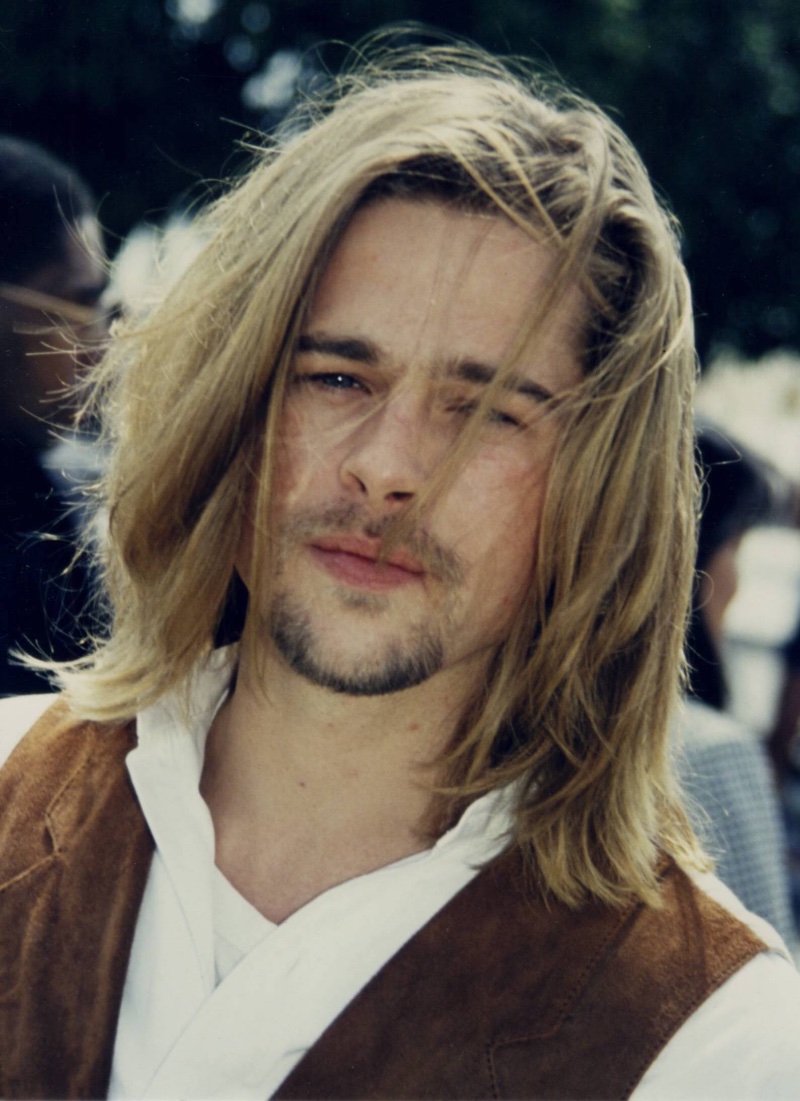 Brad Pitt's long, blonde, center-parted hair in the 90s epitomized relaxed charm, with subtle highlights that added depth and dimension to his locks. The cut encouraged men to embrace length and fluidity, defying earlier perceptions that long hair couldn't be masculine or stylish.
How to Get the Look: This look is about patience and regular trims to maintain healthy ends. Use a nourishing shampoo and conditioner to maintain shine.
Once your hair has grown to the desired length, part it in the center. Minimal styling products are needed, perhaps just a little argan oil to maintain luster.
Justin Timberlake: Frosted Tips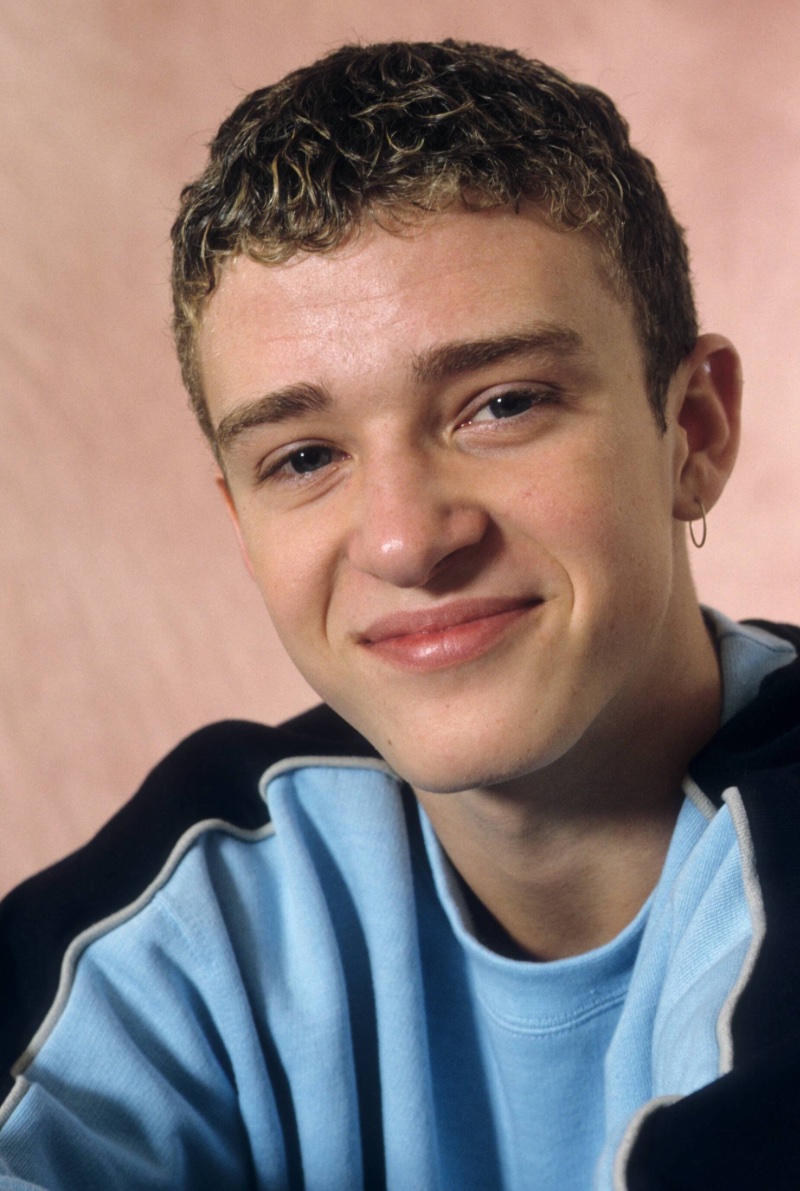 In the boy band era of the late 90s, when pop music reigned, Justin Timberlake's frosted tips were a sight to behold. A blend of youthful irreverence and pop glamour, this style was a hit among teens and is often seen today as an emblem of its time, for better or worse.
How to Get the Look: Visit a salon for the best results. The process involves bleaching the tips of your hair and then toning them to achieve that iconic "frosted" look.
Johnny Depp: Messy, Tousled, Grunge-Inspired Hair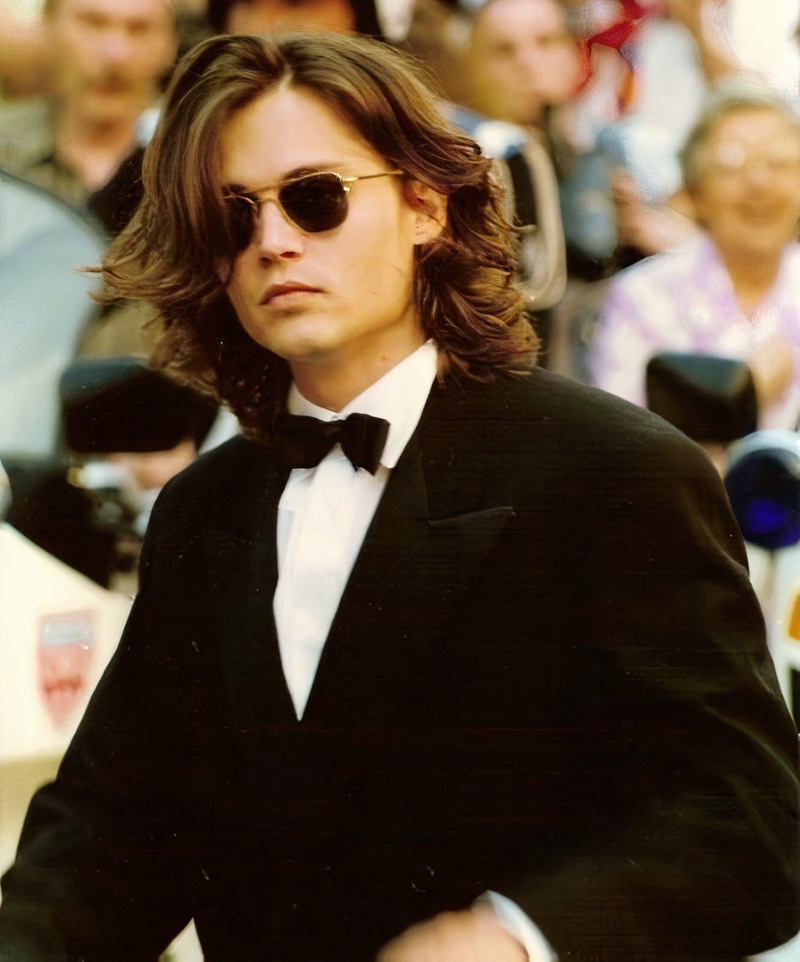 Johnny Depp's long, grunge-inspired hair was a masterclass in carefree style. The tousled, intentionally messy look seemed to reject the neat, structured hairstyles that came before.
This hairstyle tapped into the grunge subculture and epitomized the bohemian ease many aspired to during the decade.
How to Get the Look: Long layers are essential for this style. Use a sea salt spray on damp hair and scrunch the locks to add texture. Air-dry for a natural, grunge-inspired finish.
Jonathan Taylor Thomas: Bowl Cut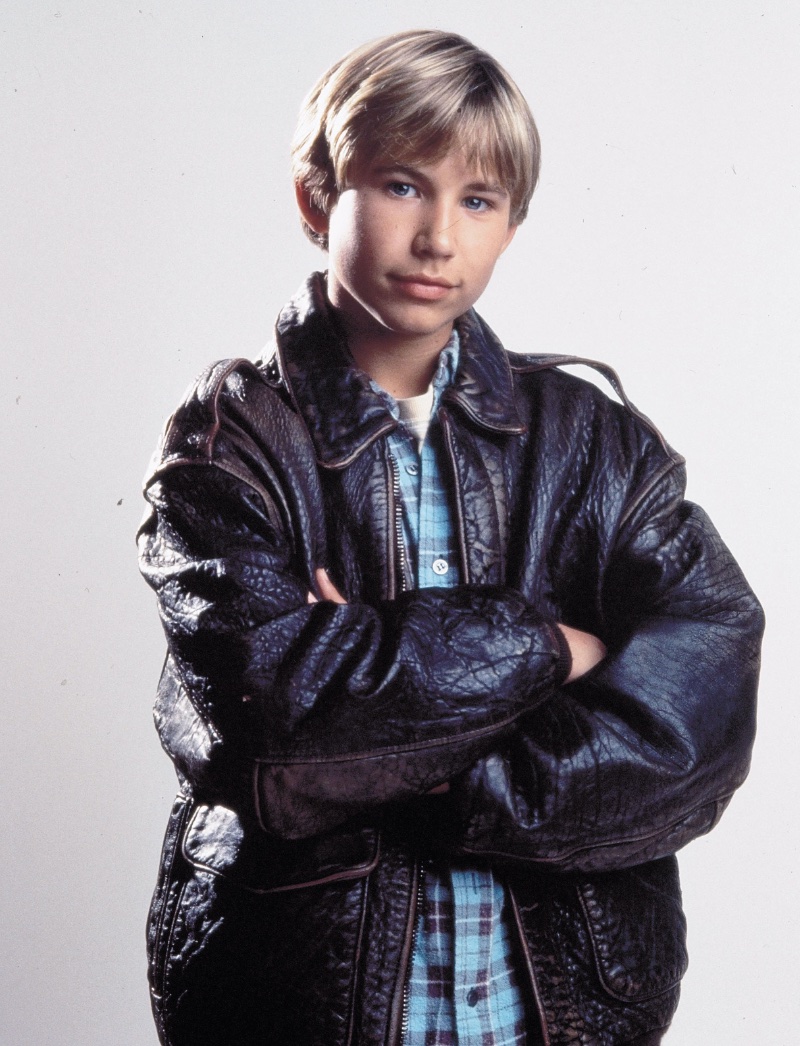 Jonathan Taylor Thomas, or JTT as he was fondly known, was the teen idol who made the bowl cut cool. Contrary to the style's historically nerdy reputation, JTT's version became a staple among young fans and adults, serving as a low-maintenance option that still offered a touch of style.
How to Get the Look: Most barbers can achieve a straightforward cut. The key here is to have the top and sides long enough to give that bowl-like appearance.
A light mousse can add a touch of volume and hold.
Lenny Kravitz: Dreadlocks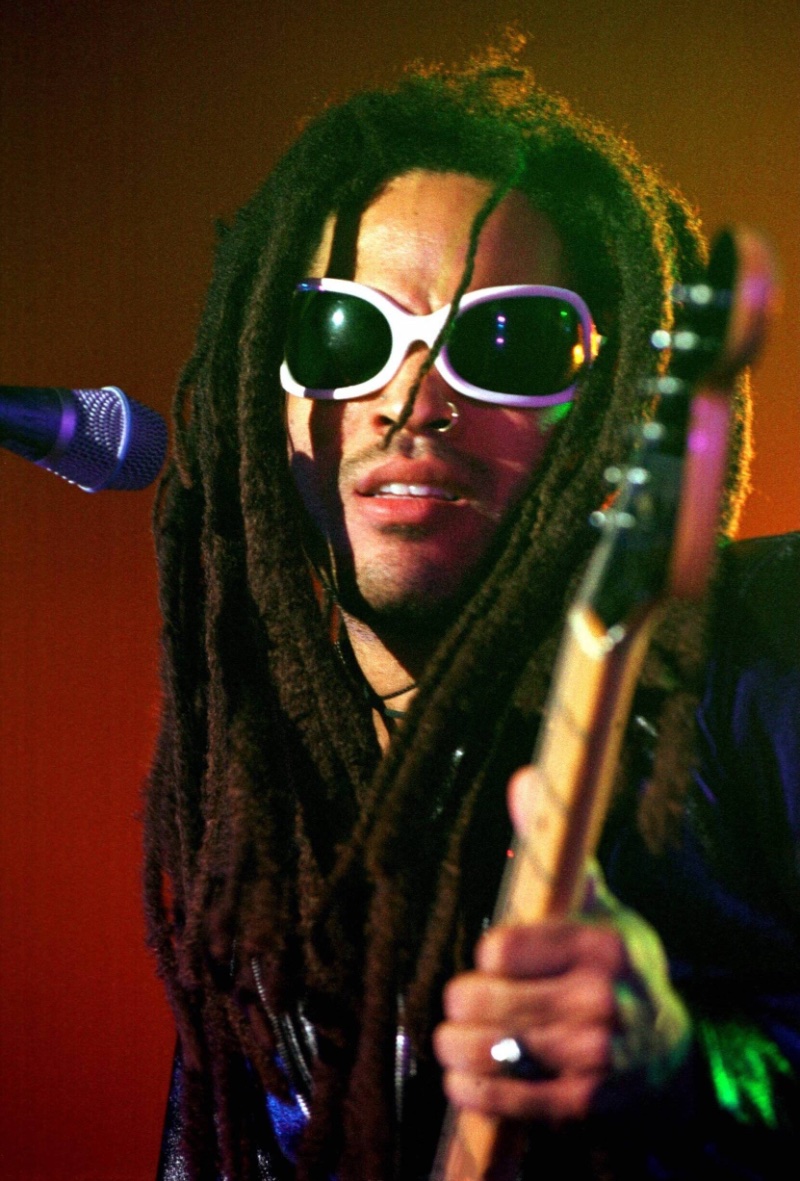 In the 1990s, Lenny Kravitz wasn't just making waves with his music; his signature dreadlocks became a style statement in their own right. These iconic locks elevated his persona and honored his black heritage and individual expression.
How to Get the Look: Achieving dreadlocks akin to Lenny Kravitz involves a commitment to time and care. Begin with clean, sectioned hair and use a specialized dread wax to start the locking process. Twist and rip or backcombing are popular methods for initial dread creation.
Regular palm rolling helps keep the dreads tight and neat for ongoing care. Employ sulfate-free shampoos and organic, residue-free conditioners to maintain hair health.
Regular visits to a professional experienced in dreadlock care will keep your locks looking their best and provide the kind of specialized maintenance that this unique hairstyle requires.
Mark McGrath: Spiky Hair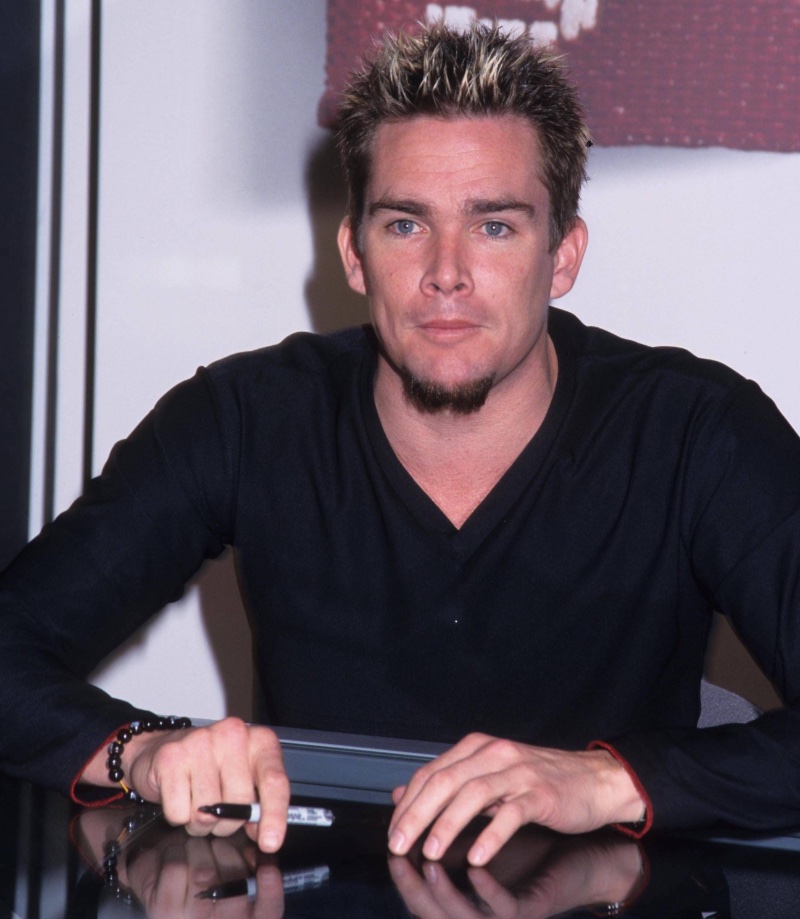 As the frontman of Sugar Ray, Mark McGrath's spiky hair became the emblem of late-90s alternative rock cool. This audacious style reflected the music's vibe and the time's irreverent spirit.
His hairstyle whispered to a generation, "Step out and be bold," perfectly mirroring the fusion of rock, pop, and rebellion that characterized the era.
How to Get the Look: Start with a short, textured hair base. Use a strong-hold gel or pomade. Apply the product evenly and then use your fingers to pull sections of your hair upward, creating spikes. A quick blast of hairspray can add extra hold.
The Timeless Allure of 90s Men's Hairstyles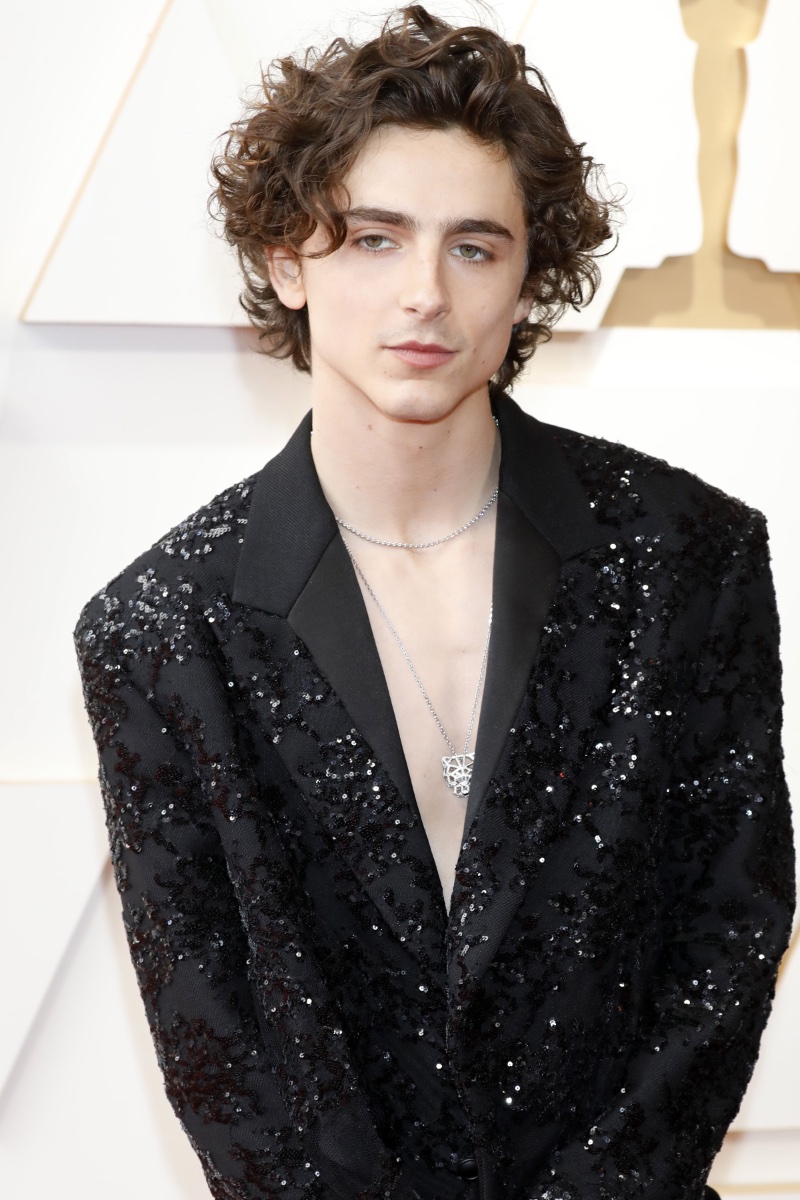 Fashion's cyclical journey has brought the iconic hairstyles of the 90s back to the forefront, gracing street style and red carpet events. Celebrities like Zayn Malik and Timothée Chalamet are reviving styles such as curtained hair, reflecting the decade's edgy and eclectic grooming norms.
Embracing 90s fashion trends, brands are infusing the decade's elements into today's modeled hairstyles, revamping styles once seen as passé into fresher, more stylish versions. The hair of this legendary era remains a continuous influence in men's fashion, providing a rich palette for anyone eager to add retro flair to their modern look.