Dior Men artistic director Kim Jones has drawn upon Christian Dior's love of astrology for the initial inspiration this season. After all, a fateful stumble over his "lucky star" prompted Dior to create his couture label seventy-five years ago. Looking to the stars, Jones was enchanted by Egypt and its magnetizing energy for Dior Men's fall-winter 2023 collection.
After unveiling Dior Men's new collection in Giza, Jones shared his deep appreciation for ancient Egypt. "It's that fascination with the ancient world and the parallels with what we look at today; what we inherited from them and what we are still learning from the past."
Christian Dior's obsessions with symbols and superstitions influenced his life and work, one of which was the star. Jones has masterfully blended the past and present in this inspired season: "In both the collection and the show, there is an idea of 'guided by the stars' and what that can entail in many ways. It's about how the past shapes the future or an idea of the future from the past."
Inspired by the picturesque colors of the desert, this collection features a variety of grey hues that progress from sunrise to sunset and everything in between. Blending Dior's iconic archives with modern pattern-cutting techniques, it is designed to be timelessly elegant yet rigorously constructed.
This collection is a beautiful amalgamation of traditional and modern aesthetics. Dior Men borrows tailoring techniques from classic feminine clothing while adding couture finishing to practical outerwear pieces. Meanwhile, footwear was designed with a futurist flair that still maintains its roots in traditional savoir-faire. Altogether this creates an exciting yet functional combination of luxury and purposeful design.
Dior Men Fall/Winter 2023 Lookbook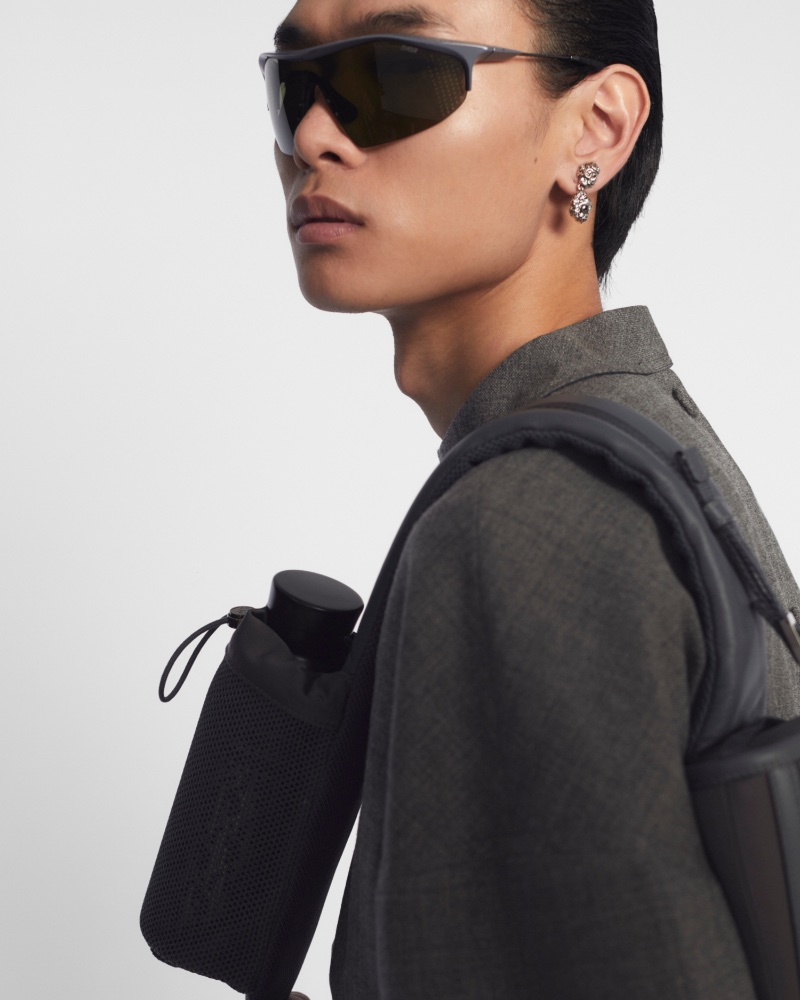 Dior Men Fall/Winter 2023 Runway Show