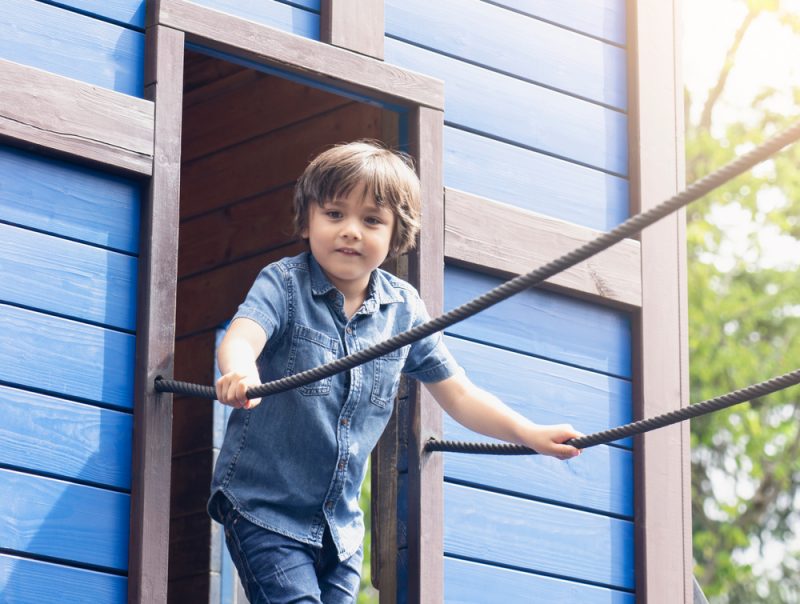 Outdoor play is an essential part of playtime for kids, and one of the best decisions you could make as a parent is investing in a playhouse. However, purchasing a playhouse is a whole new experience. With such a variety of options, you need to be sure you'll erect the best play space for your little one.

Making the right decision means knowing the answer to the question, "What base will you use for the playhouse?" Choosing the perfect flooring is vital because children will often play, store toys, eat, and take naps there. You'll, therefore, need flooring that is durable, aesthetically pleasing, and easy to clean.

Choosing the right type of playhouse decking was once a natural choice because selecting the option of wood was the only task. Although there were several species of wood to choose from, we have a wider range to choose from these days.

There are many surfaces, colors, and composites, all of which affect the lifetime, maintenance, environmental friendliness, and cost of the decking boards.
The Best Location for Your Decking Boards
First and foremost, you need to find the perfect place for your playhouse. Where to put your beautiful little house is a crucial aspect to consider. With careful preparation, the assembly of the playhouse can be done quickly and easily.
Here are some helpful tips:
Adequate Space
Ensure there is sufficient clear space around the playhouse with a radius of 1.5 to 2 meters. This hinders kids from getting hurt by garden objects when playing.
Accessibility
Remember that you will require access to all sides of the playhouse, such as when treating and maintaining the wood once the little house is assembled.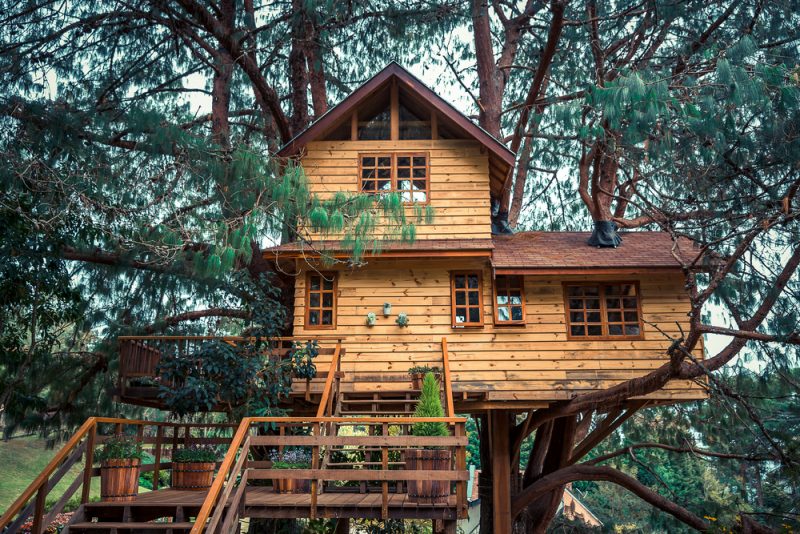 Size
Consider the shape and layout of your garden. The size and type of playhouse will determine the kind of outdoor space to be utilized.
Level Ground
The little playhouse should be set on level ground to guarantee steadiness and security. This allows easy access to the entryway and can prevent hindrance to entry, such as grass or uneven ground. It is also much easier to assemble a playroom on a leveled ground.
Suitable Surrounding
The surrounding environment should be ideal for the playhouse. Growing plants may affect the future condition of the playhouse if too close. Avoid setting the playhouse under tall trees as this will cause the rain to drip at a particular place on the playhouse hence destroying the wood. Also, try to avoid areas exposed to extreme elements.
In View
It is advisable to place the playhouse given your house so that you can watch your children while they are playing.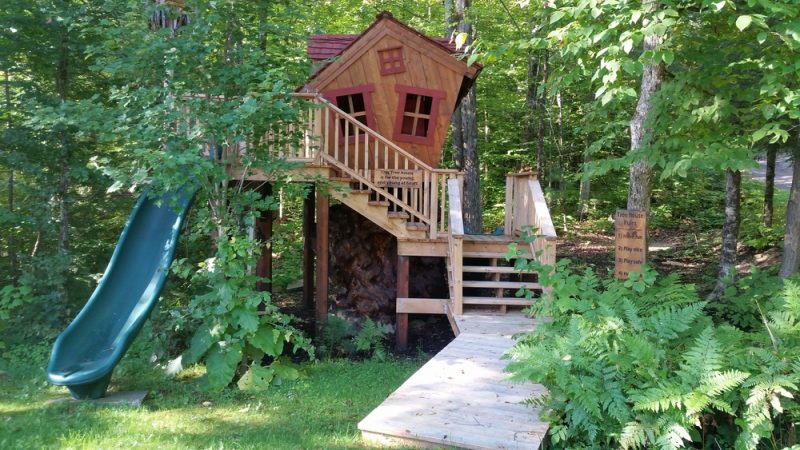 Types of Decking Boards
Pressure-Treated Softwood Boards
This is the most popular option for consumers; this is because pressure treated timber flooring boards are readily available and easily accessible. They are generally made using Pine and sometimes Cedar. The treatment procedure ensures durability by preventing rot and fungus. They are stainable, tough, simple to work with, and versatile. Installation is relatively easy, but the timber requires regular maintenance.
Advantages
Low initial cost.

Easy to use.

Easily sourced and available.

It has a natural finish.
Disadvantages
Requires regular maintenance hence additional cost.

Promotes deforestation.

Chemicals used to treat the wood are harmful to the environment.

Shrinks unevenly when it dries up in hot weather.
Composite Decking Boards (WPC)
They are also referred to as Wood-Plastic Composite because they are comprised of a mixture of wood flour and recycled plastic. Composite boards are the latest invention of flooring decking boards. Most composites include an outer material coating to prevent mold, insects, and dampness making maintenance almost unnecessary. Many retailers are confident about the product and will guarantee their lifespan.
Advantages
Easy to maintain.

Easy installation and eco-friendly.

Long lifespan approximately 25 years and above.

Heat, rot, mold, and fungus resistant.
Disadvantages
Quite expensive.

Colors cannot be changed to temporary colors.

The material cannot be recycled.
Hardwood Boards
Hardwood flooring decking boards are more costly compared to pressure-treated wood and are made from tropical trees. There are numerous types of hardwood trees used for decking, which include Teak, Oak, and Cumaru. Since they have grown gradually over a long period and at tropical conditions, they are incredibly durable, making them rot and split resistant. However, this attribute makes hardwoods more costly in comparison to softwoods. However, they are widely regarded as one of the most aesthetically pleasing materials.
Advantages
Natural and warm appearance.

Long lifespan of between 20 to 30 years.

Require regular maintenance.
Disadvantages
High initial cost.

We need regular maintenance.

Its hardness makes it difficult to cut and drill through.
PVC (Polyvinyl Chloride) Plastic Boards
PVC plastic boards are often a perfect substitution for wood when it comes to flooring. Unlike the composite flooring boards, the PVC flooring decks are only made of plastic. This means that they require almost no maintenance, as they do not bend or crack like other wooden alternatives. However, they are one of the more expensive options and can, in some cases, look artificial.
Advantages
Little maintenance required.

It can be recycled hence friendly to the environment.

Long product life of 25 years plus.
Disadvantages
Relatively expensive.

May seem artificial.
The choice of which flooring board to go for is dependent on individual preferences. However, with this guide, making a choice becomes relatively more straightforward.