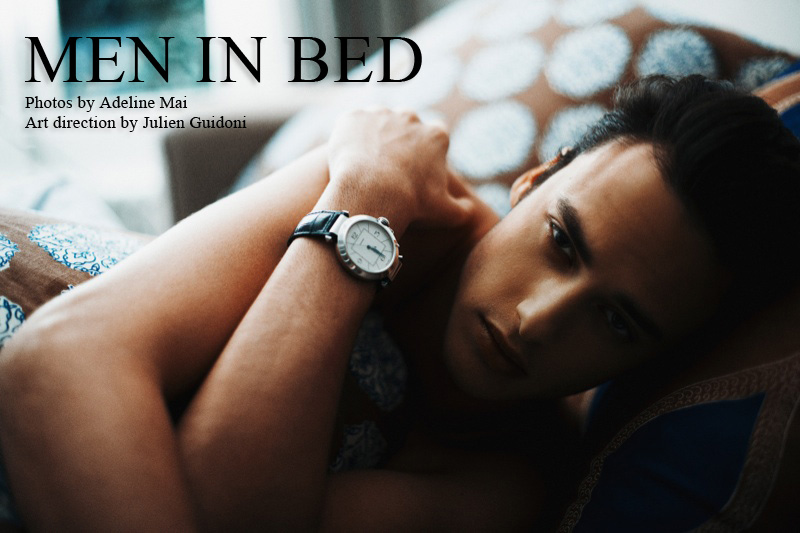 Men in Bed–Embracing a simple but striking premise, photographer Adeline Mai connects with stylist Julien Guidoni as art director for a beautiful exclusive that tackles man's most timeless accessory. Waking up in Ralph Lauren Home and Guillaume à Beyrouth furnishings, a cast of models that include Anthony, Clement, Knut, Tom (Magali Gless), Victor (Success) and Max (Nathalie) wear timepieces from Cartier, Rolex, Hermes and Swatch.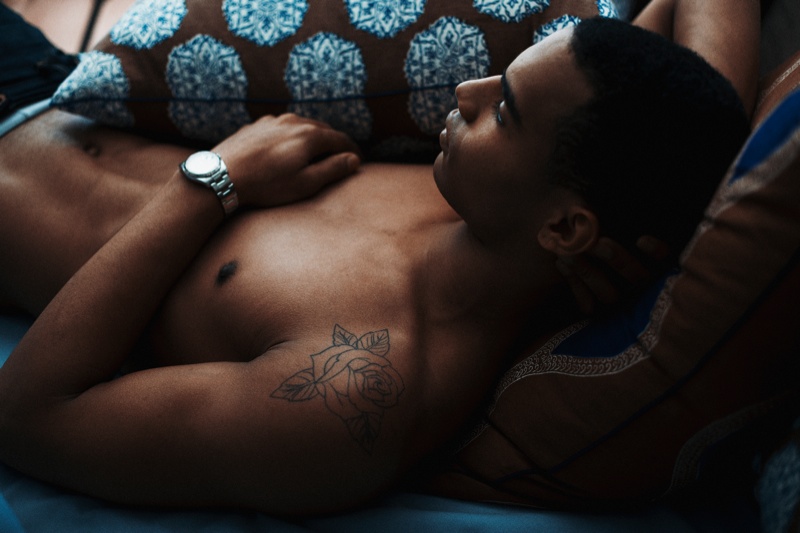 Anthony @ Magali Gless wears watch Rolex TurnoGraph in white gold.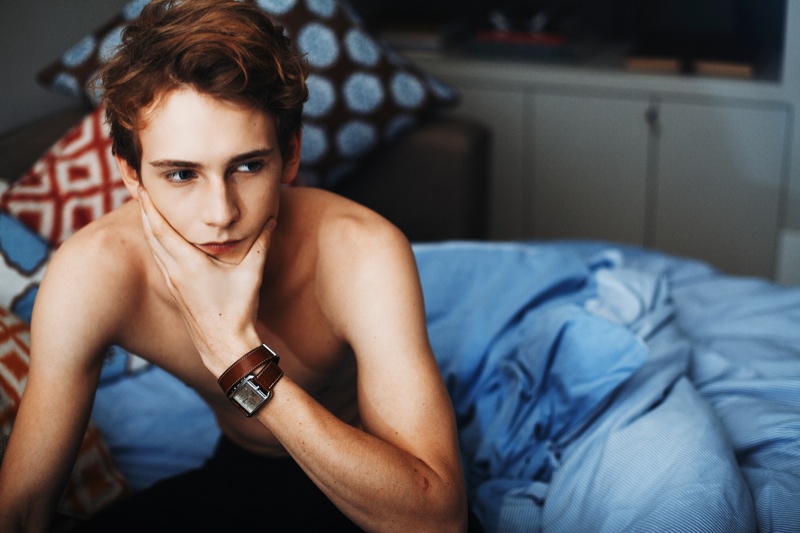 Clément @ Magali Gless wears watch Hermès Cape Code double tour.
Knut @ Magli Gless wears watch Rolex Day Date in white gold.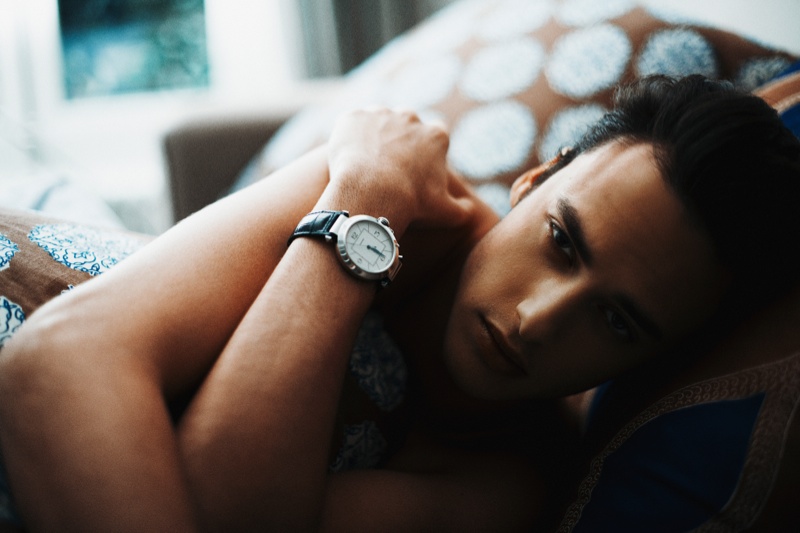 Tom @ Magali Gless wears watch Cartier Pasha.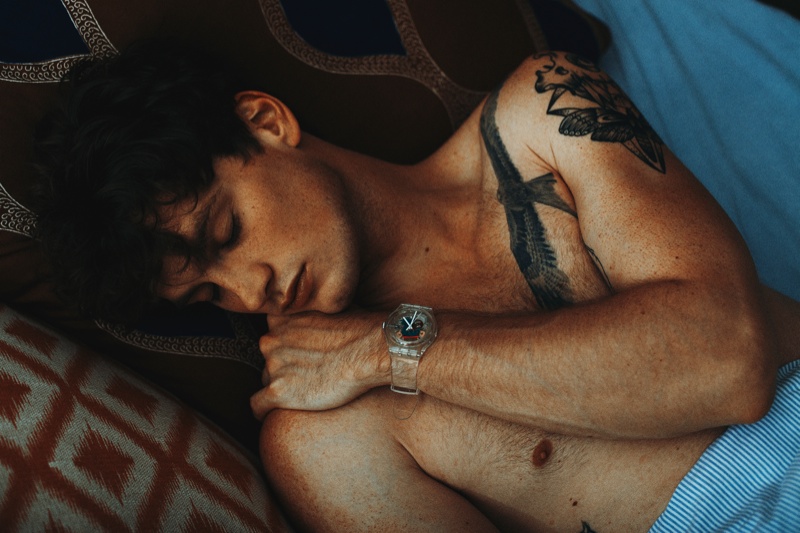 Victor @ Success wears watch Rolex Daytona in yellow gold.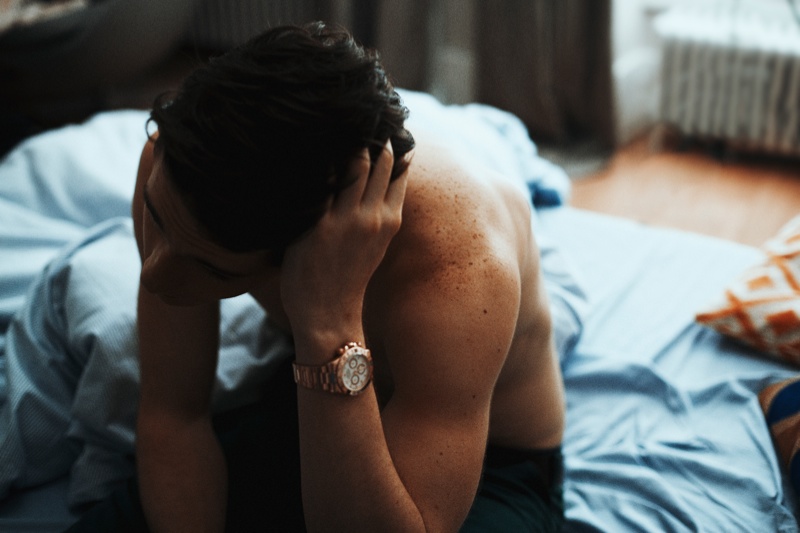 Max Berner @ Nathalie wears watch Swatch Squellette.