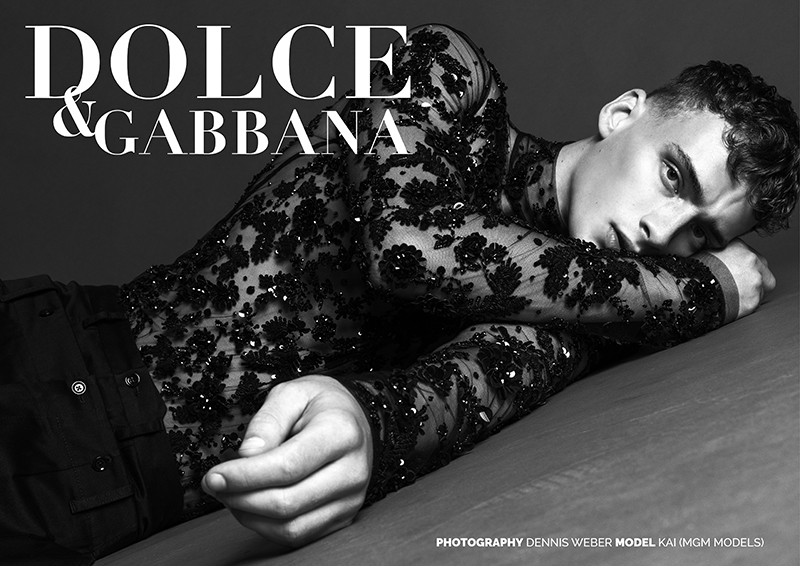 In a captivating fall-winter 2023 exclusive, photographer Dennis Weber collaborates with MGM model Kai Taylor to bring Dolce & Gabbana's Essenza collection into sharp focus. The collection, awash in a sea of black, takes cues from the raw energy of volcanic landscapes.
It's a masterful blend of minimalism and high drama, where the devil is in the details—think sequins that catch the light just so or the intrigue of leather.
Weber captures Kai through his lens and takes on the stylist role, orchestrating a visual narrative in arresting black-and-white. The monochromatic palette amplifies the collection's depth, making each piece—from the leather bomber jacket to the sequined sheer top—resonate with a sense of timeless elegance.