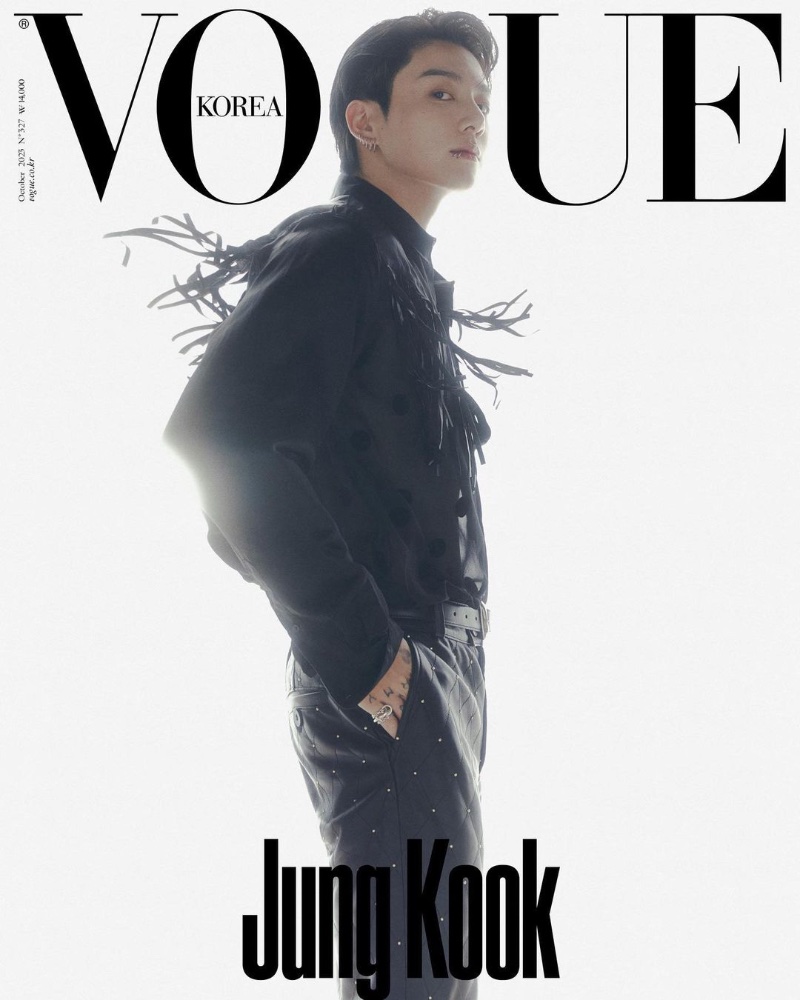 Jung Kook transforms Vogue Korea's October 2023 issue into a curated music gallery in a magnetic performance on the heels of his recent Calvin Klein campaign. Gracing not one but four distinct covers, each is a grand tribute to a different music genre.
Park Jongha captures these eclectic personas, each cover acting as a window into its singular world, built meticulously with sets that amplify the genre it represents.
Dressed in an embellished all-black ensemble, Jung Kook effortlessly revives the pulsating energy of 1960s British rock. One can almost hear the haunting chords of a guitar as his eyes lock onto the lens.
Jung Kook Vogue Korea October 2023 Covers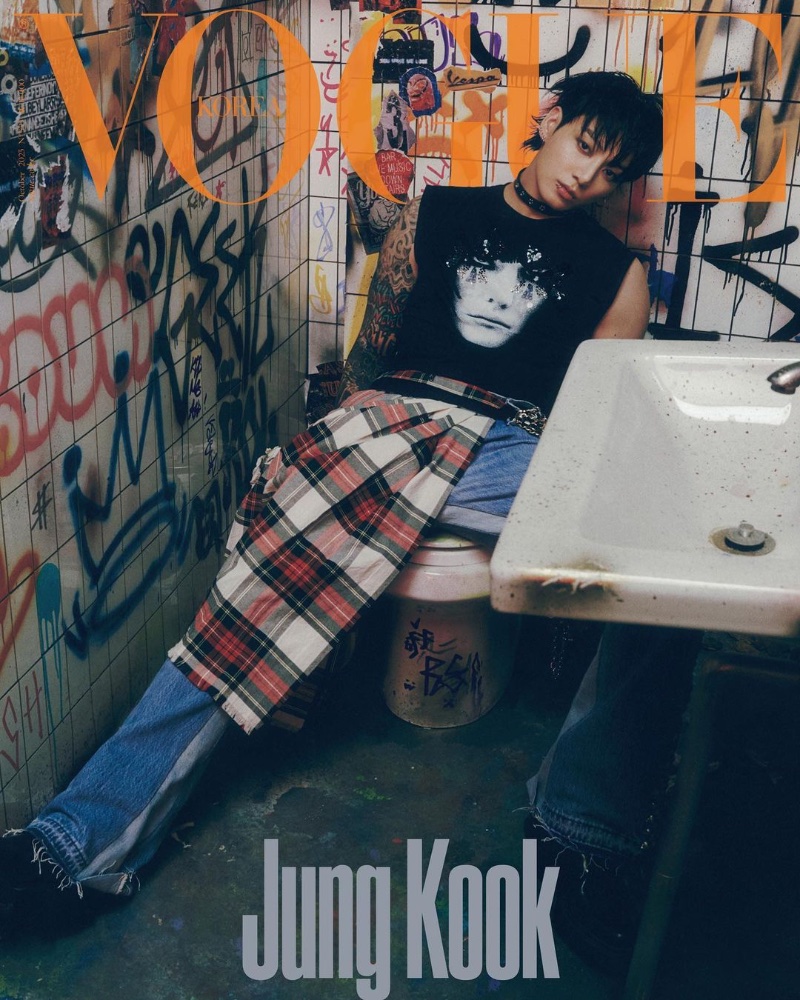 In another universe, stylist Kim Youngjin swathes Jung Kook in distressed jeans, a kilt belt, and a sleeveless tee. This edgy ensemble screams '70s punk, fusing rebellion with runway poise.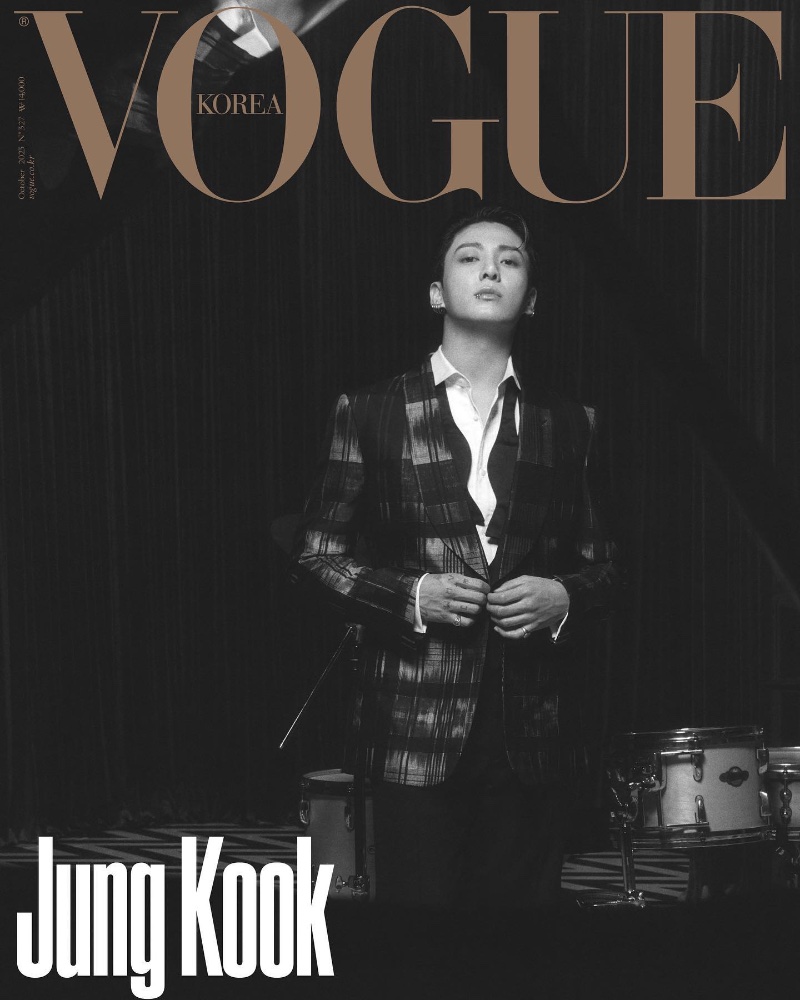 As if stepping through time, the following cover depicts Jung Kook looking immaculate in a plaid formal suit, channeling the timeless sophistication of the jazz era. The black-and-white image creates an evocative visual, almost crooning the velvety tunes of a bygone golden age.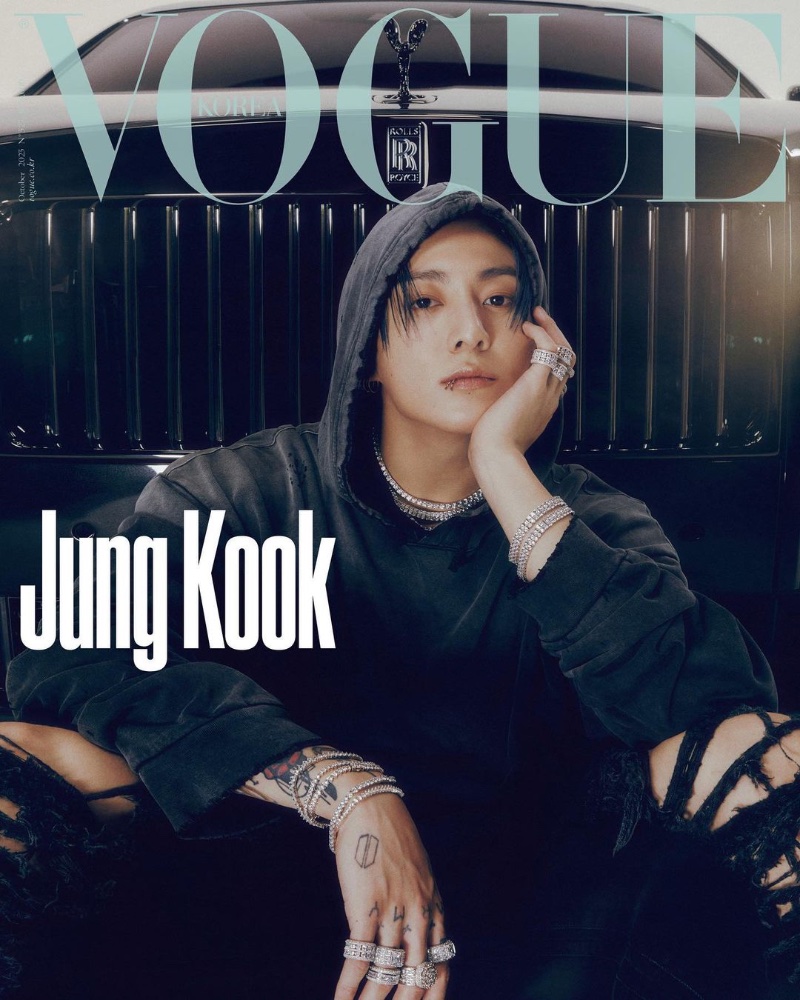 Finally, leaping into the contemporary scene, Jung Kook drowns in urban comfort with an oversized hoodie and ripped jeans. He brings a dose of modernity as he channels today's hip-hop culture.
Each cover is a photograph and an artifact, capturing Jung Kook as a style chameleon. Vogue Korea's October issue plays like a jukebox of fashion, where Jung Kook is the unforgettable track resonating across decades.