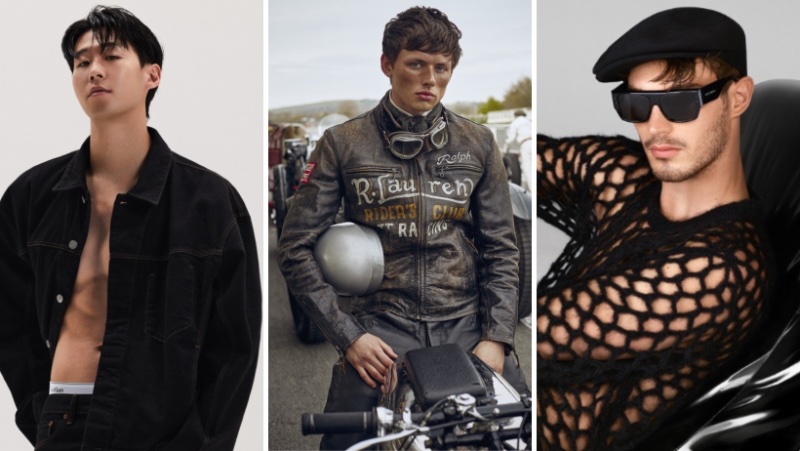 Son Heung-min strikes a fresh pose for Calvin Klein, melding athleticism with fashion in a capsule collection that's pure zeitgeist. Polo Originals roars into fall-winter 2023 with a collection that captures the adrenaline and rugged aesthetic of the Tourist Trophy motorcycle race. Steven Meisel's lens captures Kit Butler in monochromatic grandeur for Dolce & Gabbana's fall-winter 2023 campaign, where black reigns supreme.
Louis Garrel, the epitome of Gallic charm, lends his visage to Giorgio Armani's opulent fall-winter 2023 campaign. Generational allure comes into play as Pierce and Paris Brosnan share the frame in Paul & Shark's seasonal outing, proving that for them, style is hereditary. For VMAN, Parker van Noord morphs into a modern-day Patrick Bateman yet trades Wall Street for the fashion world in a shoot that channels American Psycho.
Channeling the misty Highlands, Barbour's fall-winter 2023 collection serves as a sartorial love letter to Scottish heritage. Etro, too, finds inspiration in Scotland, weaving the mystical landscape into its captivating fall-winter campaign. Finally, Hockerty's latest outing revisits the cornerstones of classic menswear, ensuring that time-honored elements remain relevant for today's discerning man.