Antoine Griezmann reclaims the spotlight in Mango Man's fall-winter 2023 Move Forward campaign. This Spanish fashion brand, a star in the high-street fashion landscape, has crafted a new Performance collection—a technological marvel designed to serve as your armor against the season's unpredictable elements.
Antoine Griezmann for Mango Move Forward Ad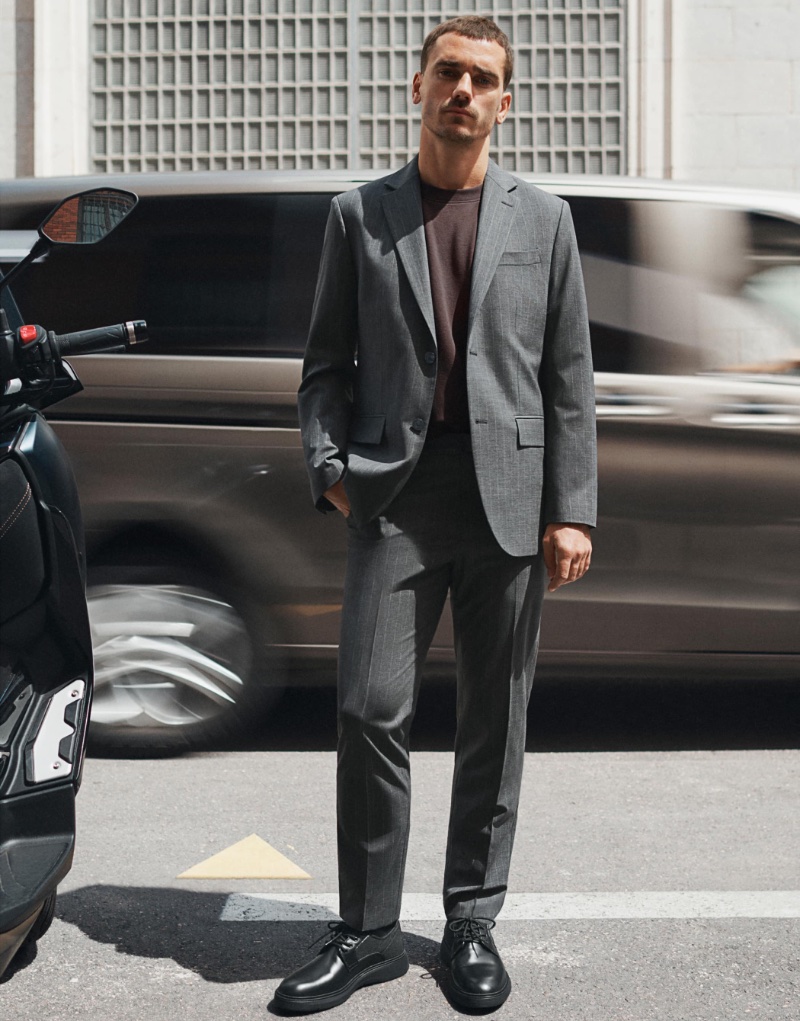 Griezmann, a man who knows a thing or two about performance, is the quintessential embodiment of this collection's ethos. His life on the football field demands agility, comfort, and resilience—qualities woven into this range's very fabric.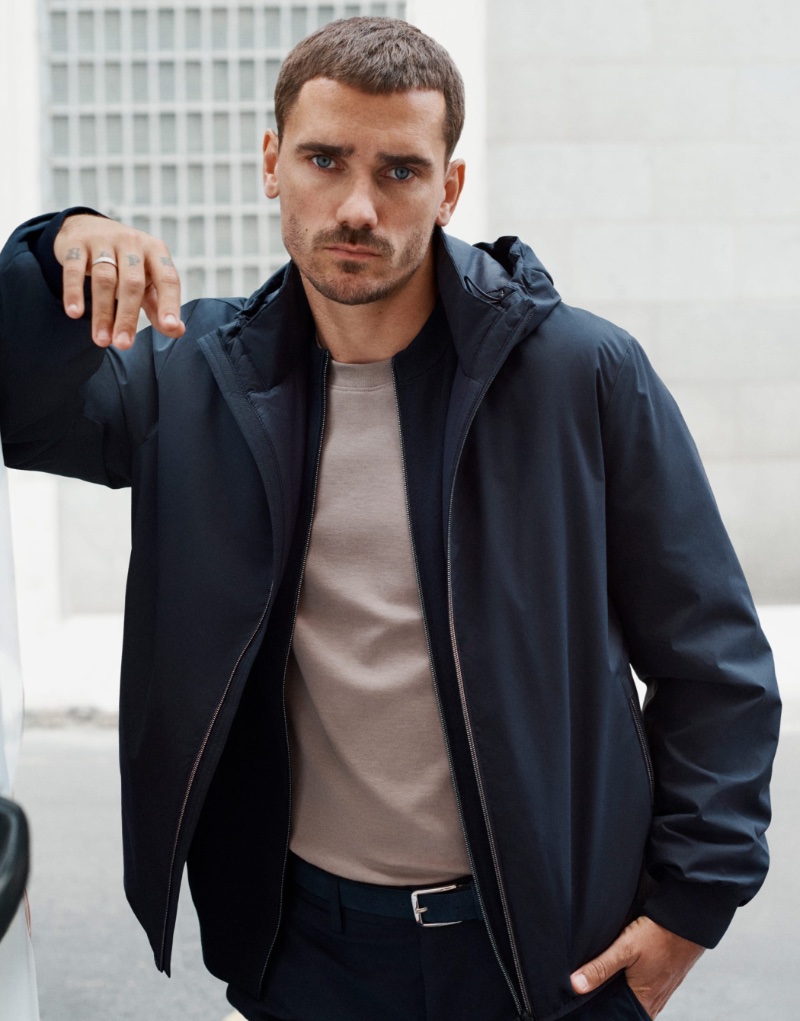 Picture a wardrobe awash in neutral tones, a canvas that allows you to paint your day with actions rather than mere appearances. Every piece reflects thoughtful design, from stretch tailoring that moves as you do to breathable cotton t-shirts that let your skin breathe.
Add to that water-repellent jackets and Merino sweaters, and you've got a collection that's as prepared for a sudden downpour as it is for a casual evening out.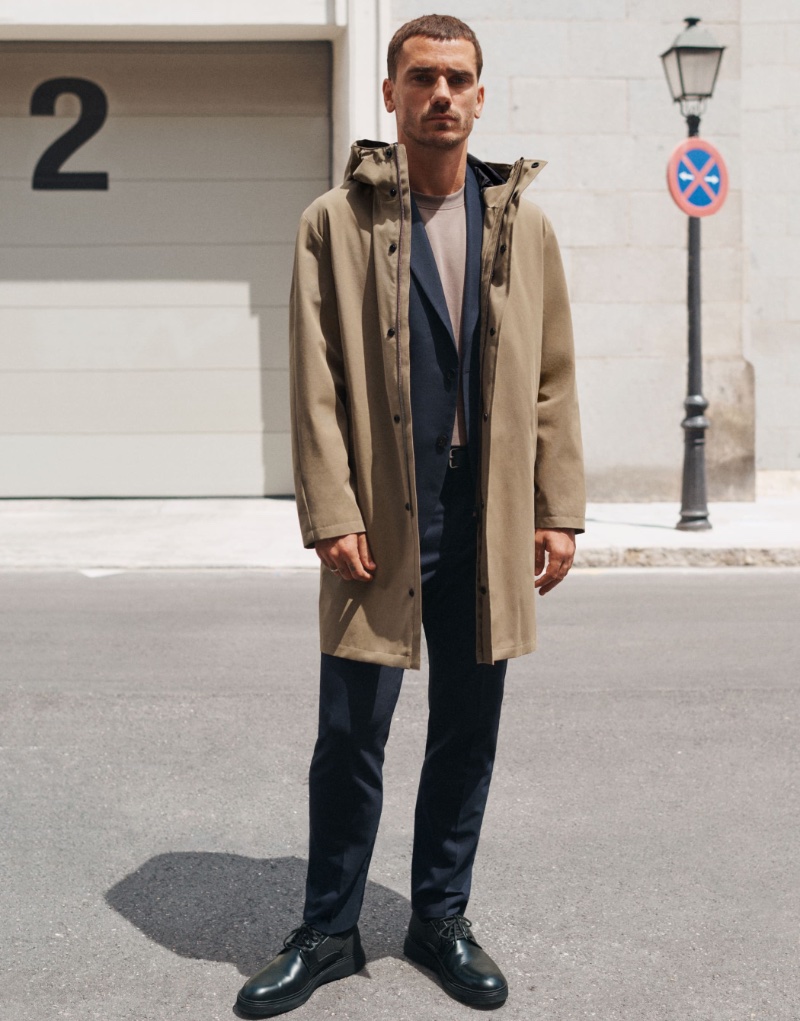 The "Move Forward" campaign echos a manifesto for the contemporary man who faces the fall-winter season not as a challenge but as an opportunity. It's a season that can be unforgiving, demanding layers of fabric that often feel like layers of compromise. But with this collection, compromise is off the table. You're not just protected; you're empowered.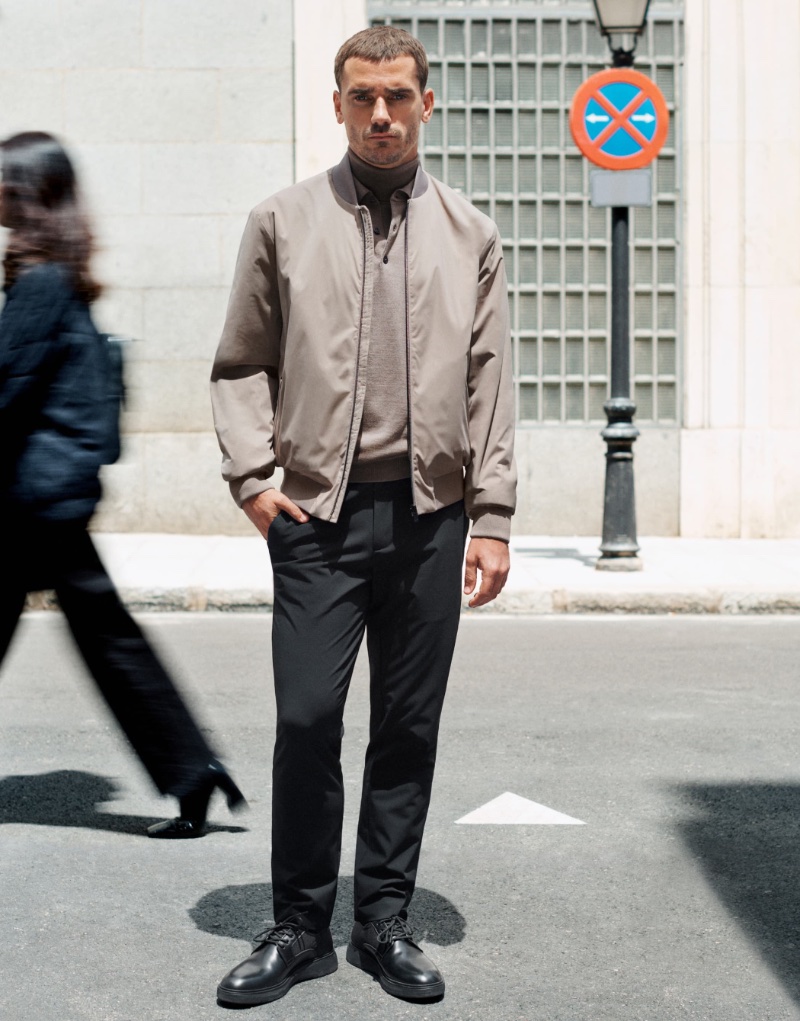 Mango offers a blueprint for a lifestyle that marries style with substance, a roadmap for navigating fashion and the world. In a season where the elements can be as unpredictable as life, Mango Man's Performance collection offers a way to "Move Forward" with confidence and flair.