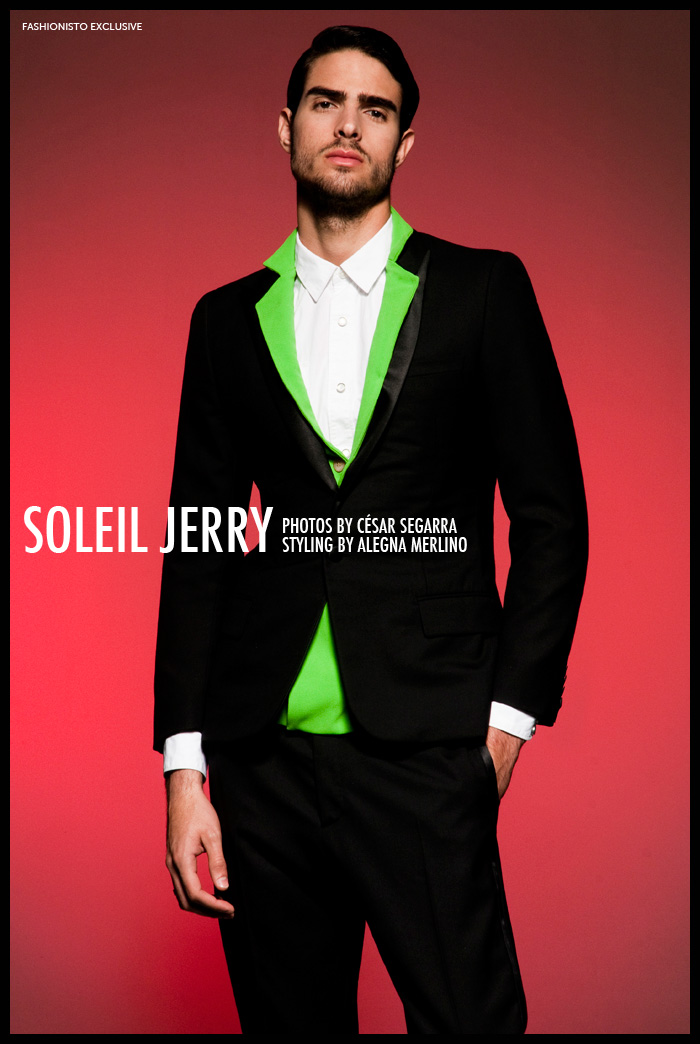 Soleil Jerry–Elite Barcelona model Juan Betancourt stars in our latest exclusive, lensed by photographer César Segarra. Giving classic suited looks from the likes of Giorgio Armani a vivacious update, stylist Alegna Merlino looks to the designs of labels such as Selim de Somavilla for a bright finish. / Grooming by Eneritz Rojas. Post production by Armando Terrero.
Juan wears black jacket Dior Homme, green jacket Martin Lamothe, shirt Ralph Lauren and trousers Burberry Prorsum.
Juan wears t-shirt Fleiyue and trousers Martin Lamothe.
Juan wears shirt Selim de Somavilla, purple shirt Brain & Beast, trousers and jacket Giorgio Armani.
Juan wears trousers Selim de Somavilla.
Juan wears shirt Brain & Beast, jacket Selim de Somavilla and trousers Loewe.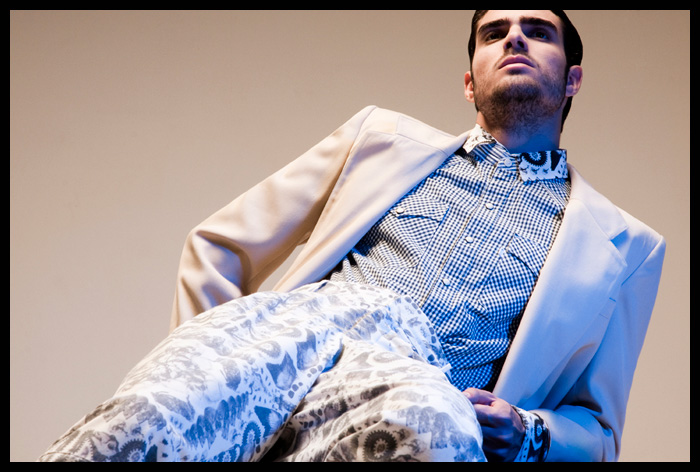 Juan wears jacket Escada by Paris Vintage, plaid shirt Levi's, shirt and trousers Selim de Somavilla.