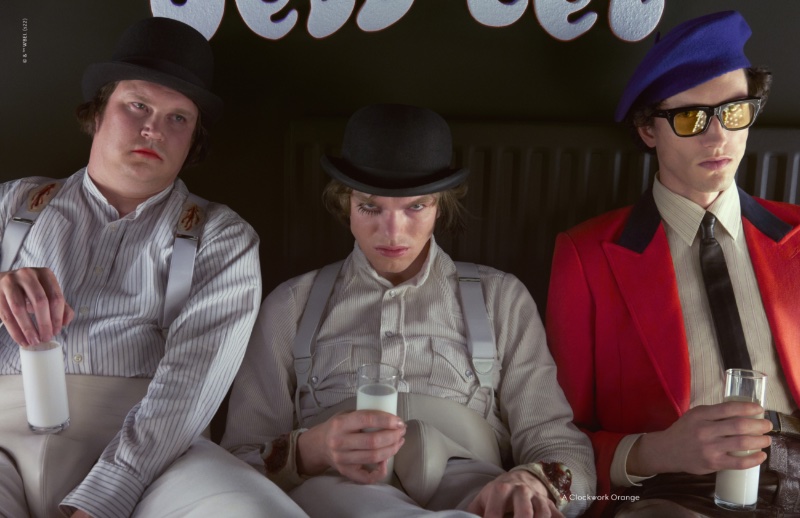 Gucci's advertising strategy, which focuses on highlighting the visual language and power of fashion, continues to earn the luxury house praise and admiration. The Exquisite campaign from the Italian fashion brand makes its debut for fall 2022. As the new season gets underway, Gucci's creative director, Alessandro Michele, pays tribute to the director, Stanley Kubrick.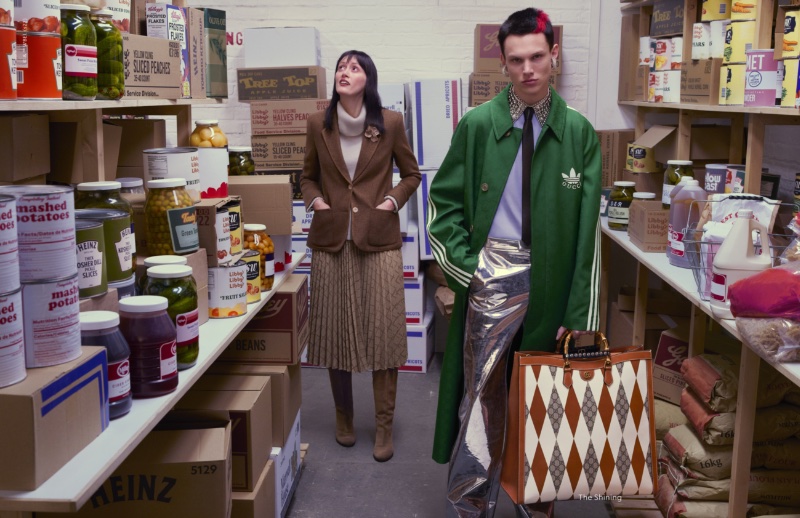 Gucci Exquisite Campaign
Several iconic moments from Stanley Kubrick films add a cinematic flair for models wearing the newest designs from Gucci. Alessandro Michele admits, "I've always been charmed by cinema." The designer goes into more detail, elaborating on his admiration because of film's ability to convey tales that may investigate the human experience and its course.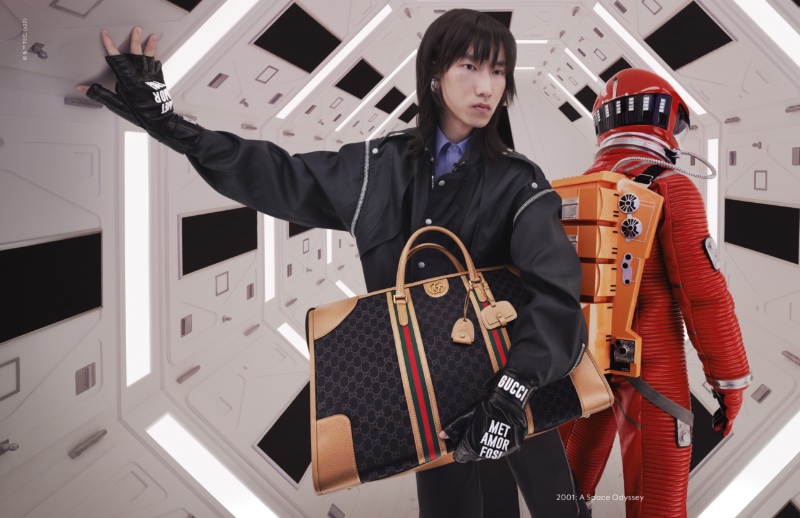 Alessandro Michele is fond of cinema, especially "for its visionary power to dig up in the real, making it vertiginously imaginative and questionable." Michele sees parallels between the beauty of film and the connection between individuals and their clothing. "Such a careful look on the human, after all, is so close to me. I could never imagine clothes as severed from the story and life of the person wearing them," explains Michele.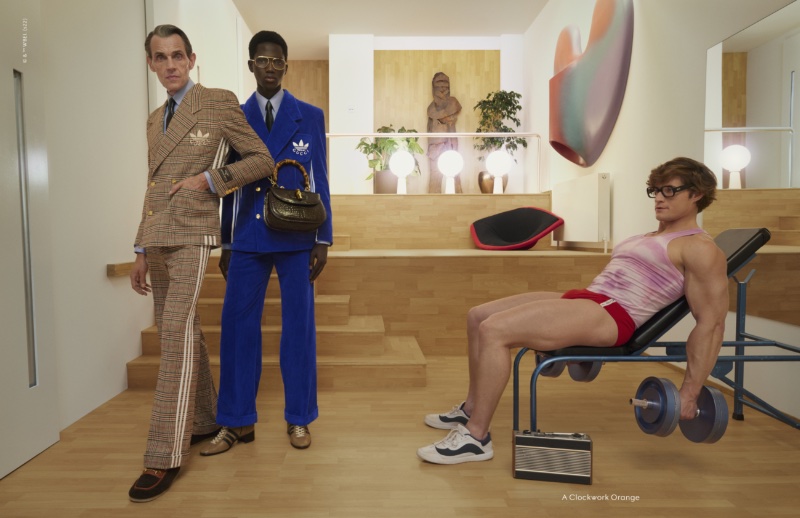 "If you ask me, a garment is not, and never will be, just a piece of fabric," says Michele. "It's rather the means through which we are able to unfold who we really decide to be, it's how we shape our desires and the ultimate sense of our staying."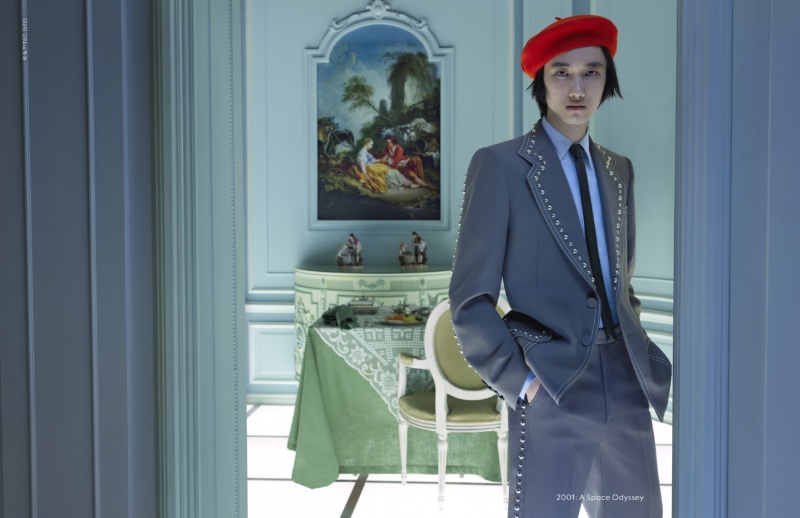 Michele makes the connection between the significance of clothes and how he presents them, saying, "That's why I've always imagined my collections as films able to convey a cinematography of the present: a score of stories, eclectic and dissonant, that can sacralize the human and its metamorphic ability."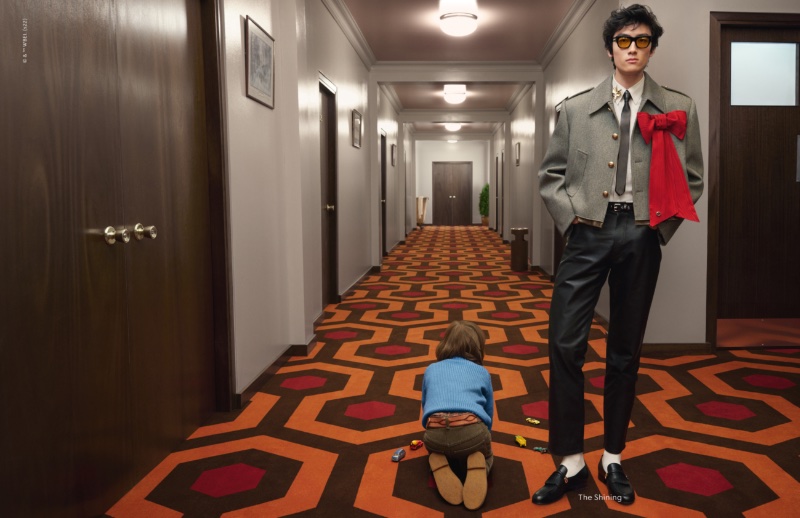 The Gucci Exquisite advertising campaign deconstructs scenes from Stanley Kubrick films and reassembles them using the brand's clothing as stand-ins for new characters. The ad uses Kubrick's innovative and creative brilliance as its source of inspiration.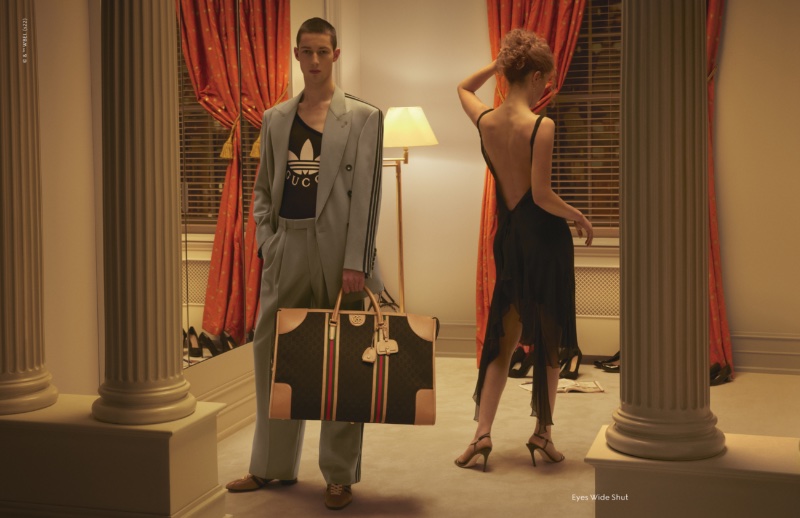 "Every [Kubrick] film, in fact, digests the manifold souls where dystopia meets parody, drama becomes human comedy, horror looks like a psycho-philosophic treatise, the feeling of truth evolves into the uncanny," says Alessandro Michele.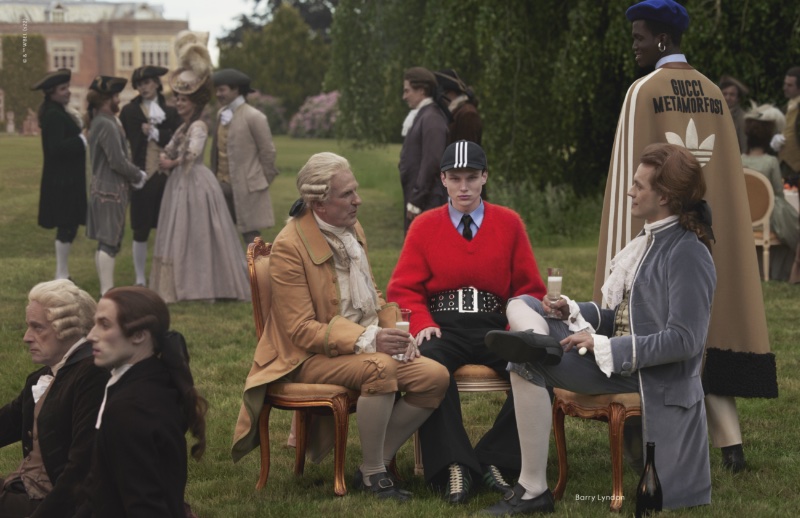 Alessandro Michelle adds, "Kubrick was, in essence, a real sculptor of genres: the 'cross-genre' director, ahead of his time. His ability to build stories that exceed significance, crossing borders and setting labels on fire, has always been deeply inspiring to me."