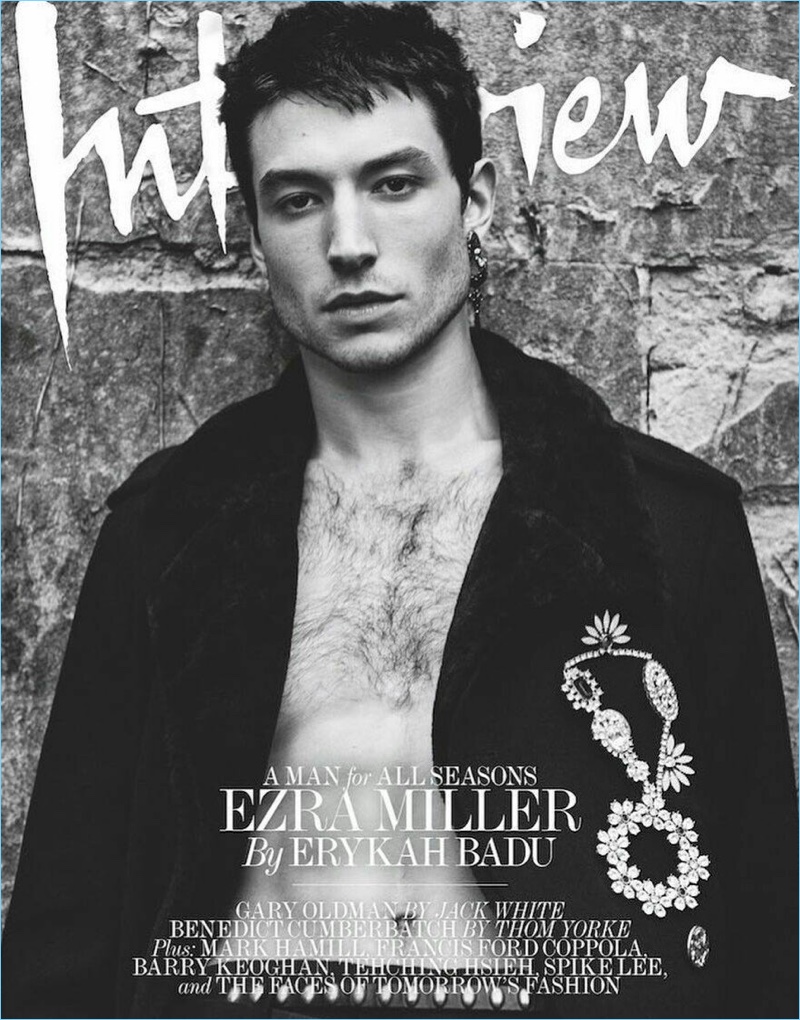 Ezra Miller embraces a dark dandy style for his latest shoot. The Justice League star covers the November 2017 issue of Interview magazine. Mikael Jansson photographs Miller for the feature in London. Taking to a cemetery, the young actor links up with stylist Ludivine Poiblanc. Sporting a black wardrobe, Miller wears brands like Alexander McQueen and Dolce & Gabbana. The 25-year-old also talks to Interview about what love means to him.
Related: Ezra Miller Poses in Leopard for i-D, Talks Identifying as Queer
On the subject of love, Miller conveys, If only I had the words. I think there are a million ways to say it. But if I had to try to sum up love, I'd describe it as connective tissue, as the blood of the universe or the water that runs through all of the cosmos.
Miller continues, The Flash's symbol is a lightning bolt over the heart. If there's any sort of superpower we desperately need right now, it's this transcendental force that reminds us of union and connection. I know it sounds a little cheesy and cliché, but I think that superhero stories come from somewhere. Read more on InterviewMagazine.com.
Ezra Miller Interview Magazine Photo Shoot