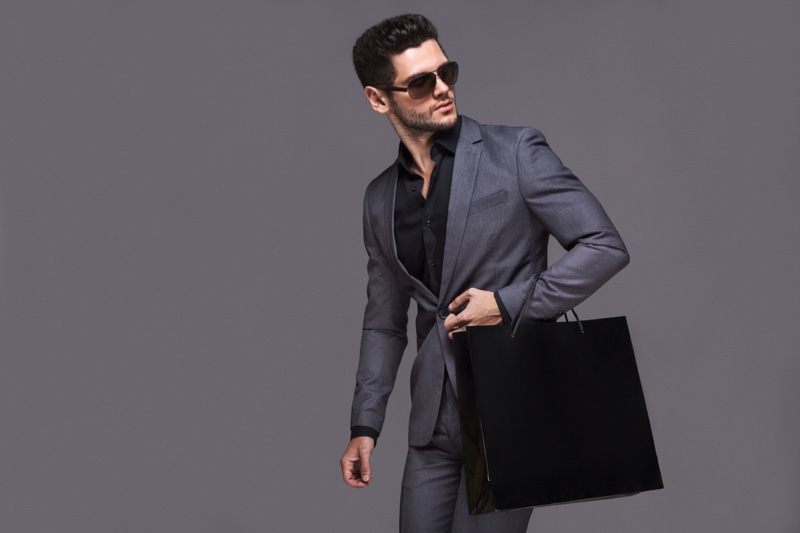 As if 2020 hasn't been rough enough, we've now hit the time of year when we need to come up with gifts. If you're thinking, Everything else has been canceled; why not Christmas? We hear you. And we have solutions for the dreaded what-am-I-going-to-get-my-girlfriend conundrum. Whether you're looking for gifts for wife, a girlfriend or another special, stylish lady in your life, read on to learn the dos and don'ts of shopping for your fashion-obsessed girlfriend.
Do Some Research
Familiar with the term 'buyer's remorse'? It can happen to anyone, but its likelihood goes up exponentially when you engage in frantic, last-minute purchasing. Worse: receivers can totally tell when they get a zero-creativity present tossed at them. Don't be that kind of gift-giver. Let's say you know your girlfriend would dig some pearls. Don't make the noob mistake of thinking that this one's a no-brainer, and a single click on The Pearl Source will allow you to cross it off your list. Midnight on Christmas Eve is not the time you want to discover that her favorite pearl bracelets come in not only a range of sizes and styles, but also every color of the rainbow. Plan ahead, come up with a list of at least a couple of ideas, and do a little research into each of them so you have some clue of what you're in for.
Don't Toss a Catalogue at Her
Tempting as it might be, don't ask her to pick out her own gift. Girlfriends want to feel appreciated. (You do appreciate her, right?) Show you care by devoting some time to figuring out what she would most like. That said, there's nothing wrong with asking relevant questions about her preferences or taking a stroll past (or into) her favorite shops to get ideas. Pay close attention for a brightening of the eyes and other signs of interest, including phrases like, "Ooh, this is nice."
Do Ask Her Friends
While you can't cop out by asking your girlfriend to pick out her own gift, it isn't cheating to ask friends. Most women talk to each other about fashion way more than to their menfolk, so this can be an awesome and easy way to score big. You might even win bonus points for going the extra mile.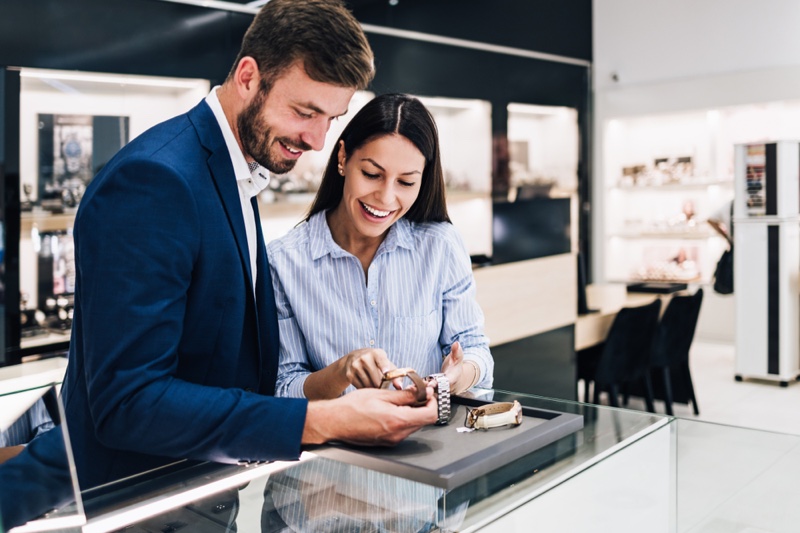 Don't Be Afraid to Take a Chance
Your girlfriend may have strong opinions when it comes to fashion, but that shouldn't scare you off from braving the handbag section. Avail yourself of the sales staff; that's what they're there for. Tell them about your special lady's taste. Snap a few pix of her (under the guise of wanting more lovely images of her) to make explaining her style even easier. More than likely, the salesperson will be able to direct you to some excellent options. 
Do Check Out Her Pinterest Page
Just about every fashion-obsessed gal will have mood boards or a wishlist on Pinterest. This option can be an incredibly easy source of ideas. Whether or not you admit to visiting it is up to you.
With a little time, thought and effort, you can be successful in your quest to please even the pickiest girlfriend. So long as she can see that you tried, she will no doubt love it. And, let us never forget, it really is the thought that counts.