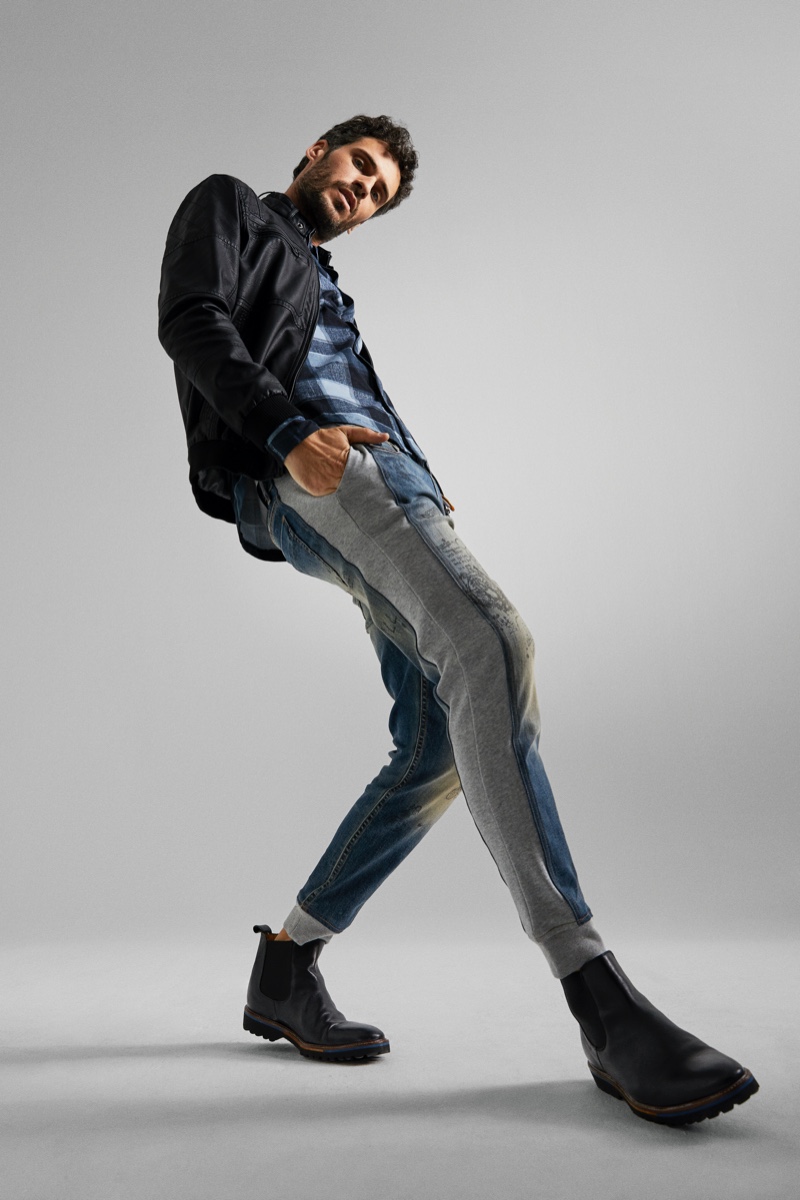 If you take a look inside your closet and find that you can never make up your mind on which pieces to wear, Desigual has the collection for you. The fashion brand unveils its new Hybrid collection. Desigual's range consists of modern jackets and pants that that blend popular materials with the idea of leisure, comfort, and style. For example, one prominent piece of the collection is a unique hybrid jacket that combines the top half of a sharp blazer with the bottom of a casual denim jeans jacket.
Related: Jorge Brázalez, Diego Calvo + More Star in Desigual Spring '20 Campaign
Desigual Men's Hybrid Collection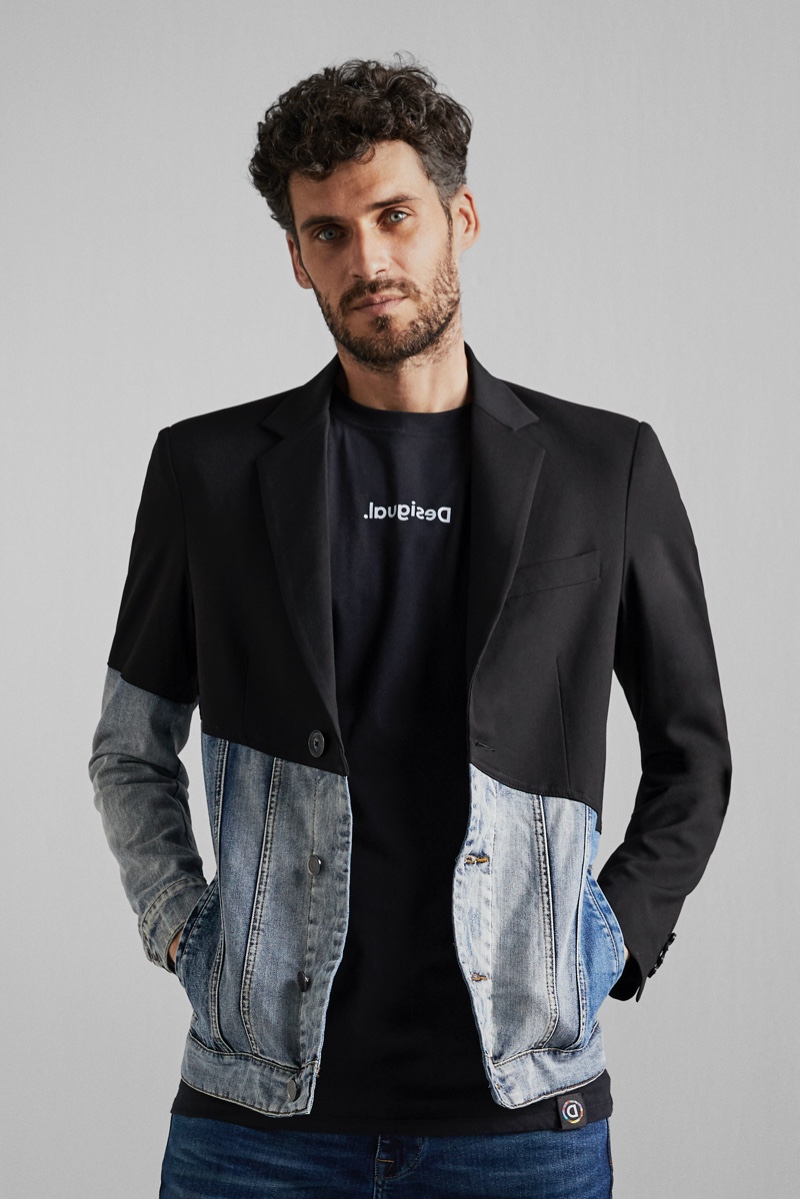 For fashionable men, who don't mind dabbling in the latest trends, the Hybrid collection is ideal and suitable for any occasion. You can put on one of Desigual's jackets and enjoy a relaxed outing or a special dinner. Plus, cotton and denim will provide you with the necessary comfort you need if you are on the move all day. Pants receive a contemporary update as well, with Desigual playing with the designs of joggers and denim jeans. The lineup excels in combining two completely different styles in a smart composition.