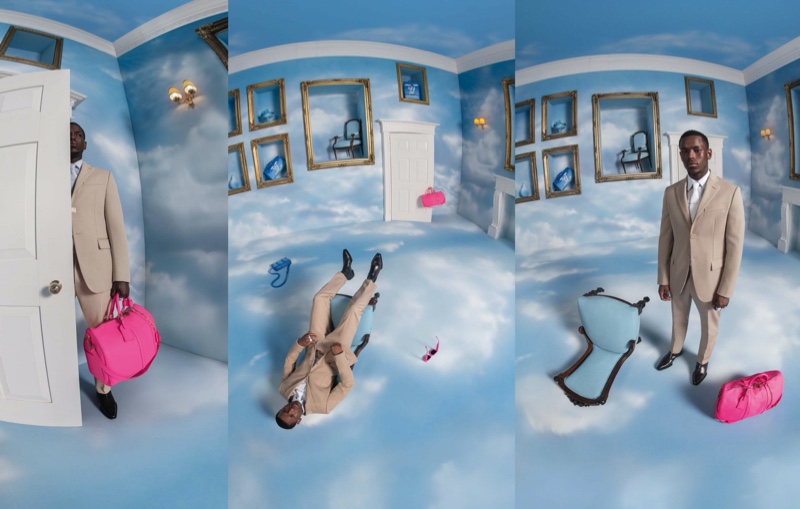 Louis Vuitton's fall-winter 2020 collection is front and center with a new campaign. The French fashion house delivers "Heaven on Earth" with an ethereal backdrop of a light blue sky and clouds. Louis Vuitton, men's artistic director Virgil Abloh, presents a transformative theme that builds upon his idea of "Boyhood." Photographer Tim Walker brings Abloh's vision to life with a stunning campaign.
Related: Virgil Abloh Reinterprets Louis Vuitton Monogram with Pre-Fall '20 Collection
Louis Vuitton Fall/Winter 2020 Campaign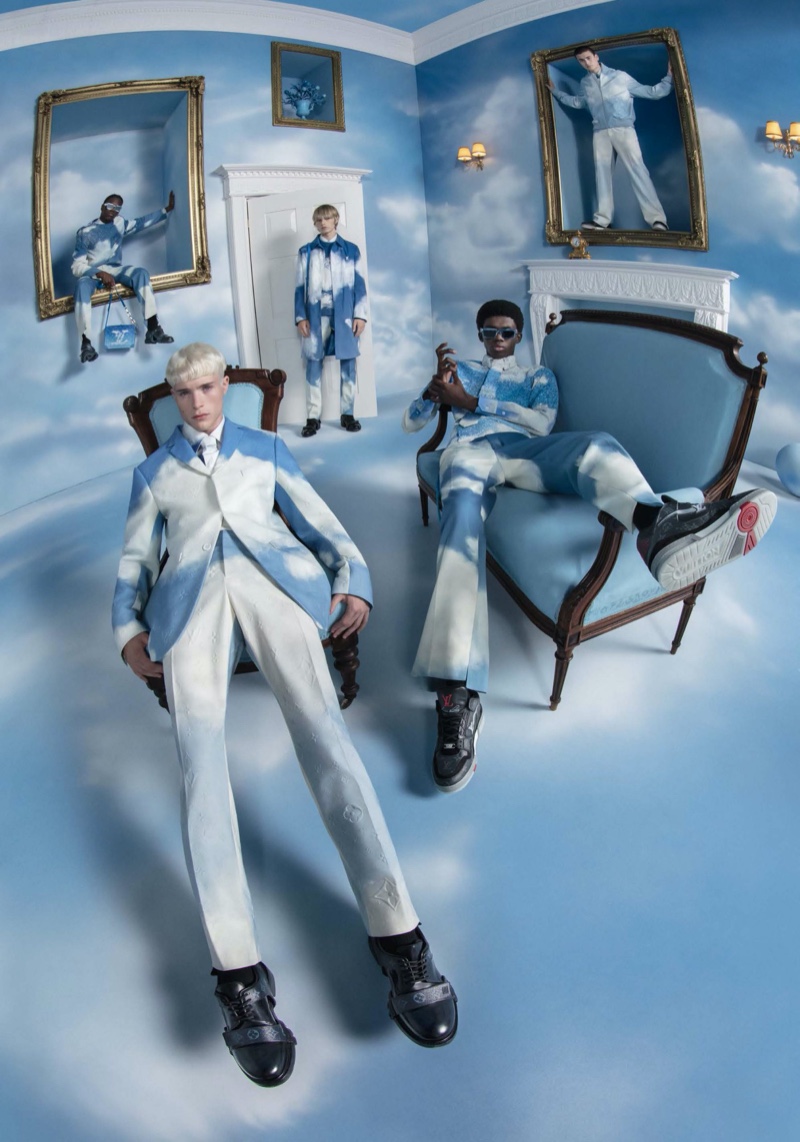 For Abloh, this cloud-like imagery is similar to the innocence of a child: seeing the world through unspoiled, untainted eyes that look towards the sky. Meanwhile, for Louis Vuitton, this advertisement serves as a background that represents the brand's core values of unity, freedom, and peace. With this lovely collection, Louis Vuitton aims to inspire a sense of inclusivity and diversity with hopes to create a platform for new, up, and coming creators.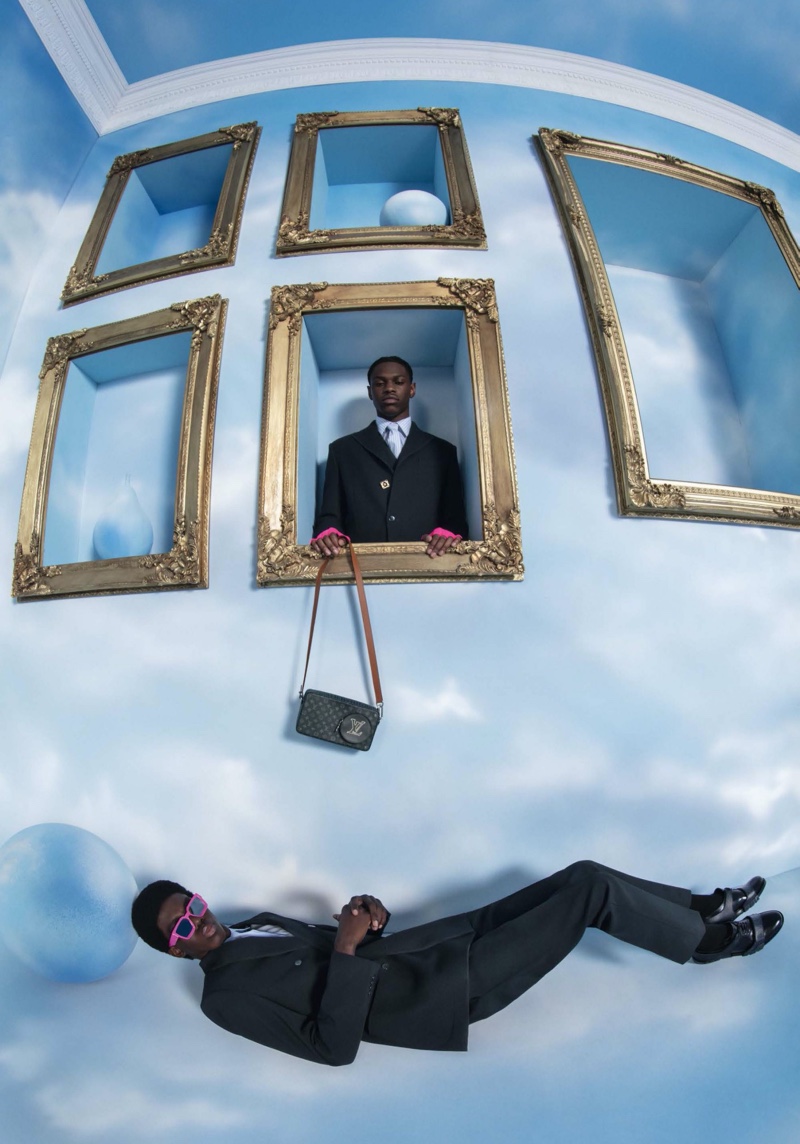 Clouds are, of course, not only a photographic background on which to set this campaign: they are much more. They appear as a print throughout the whole collection, be it on shirts, suits or pants, and even bags. Overall, colors are heavenly: whites and sky blues with some dark touches of black, navy blue, and even brown.