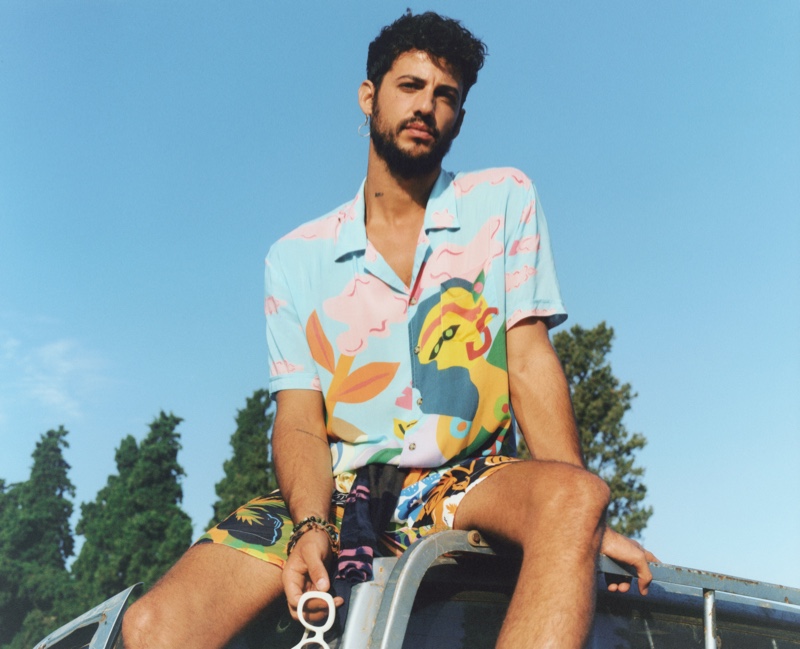 Desigual celebrates a theme of loving yourself as the fashion brand takes to Ibiza for its spring-summer 2020 campaign. The label showcases its collection of 100% color, 100% uniqueness, and 100% fun. Laura Coulson photographs a cast that represents various types of love and connections to Ibiza. Master Chef winner Jorge Brázalez, daughter of electronic music, Carla Guetta Cohen, and yoga teacher Awa Djabou Baidi embody a deep rooted love.
Related: Desigual Unveils Colorful Spring Collection
Meanwhile, hotelier Diego Calvo, VIP Carlos Martorell, and TV host Bonnie Strange welcome love. While Miranda Marakoff embodies a passionate love, nightlife reporter Rosa Santos, party animal Lander, and singer Aleesha Rose represent a fleeting love. Model Natalia Bonifacci makes a case for self love, while musician Gaya Brisa and model Merel Marije show an example of admiring love.
Desigual Spring/Summer 2020 Campaign