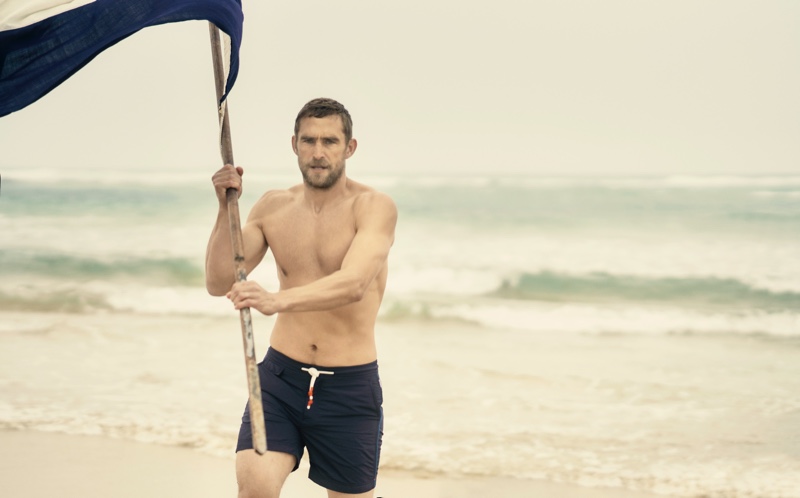 Orlebar Brown launches its fall-winter 2020 collection entitled, "Equinox Explorer." The label takes inspiration from the autumnal equinox, a time of year when the sun appears above the equator, causing day and night to be of equal length. Therefore, earthy hues arrive in the form of rich and muted tones such as truffle, tan, lake blue, olive, and gold. More traditional colors are prevalent as well with touches of black, white, and navy. The collection's color palette benefits from the use of retro-inspired garment dyeing and age-washing techniques.
Related: Orlebar Brown Embraces Nautical Style with IWC Capsule Collection
In this eclectic lineup, Orlebar Brown brings us staple pieces that range from comfortable t-shirts and smart polos to their popular swim shorts. The items arrive in noteworthy fabrics like corduroy, silk, merino, and cashmere. Details are essential with key features such as herringbone and canvas tape detailing and contrast nylon zips.
Orlebar Brown Fall/Winter 2020 Collection