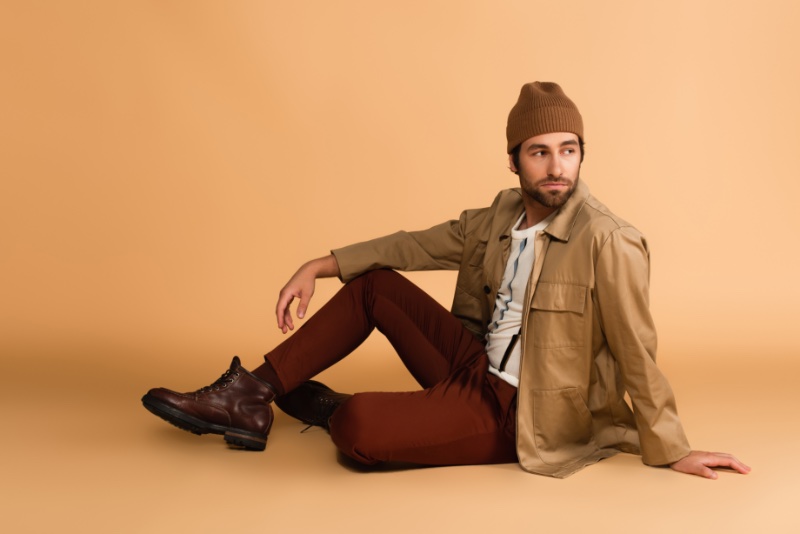 Are you looking for a way to stay stylish and warm all at once? Beanies have got you covered! Not just a practical solution for colder days, beanies offer the perfect chance to express your sense of style. There's more to wearing a beanie than simply throwing it on your head—various types can be pulled off with confidence when done right. This guide will cover different beanie styles and provide valuable tips on how to wear a beanie for men so that you can rock any outfit confidently.
Types of Beanies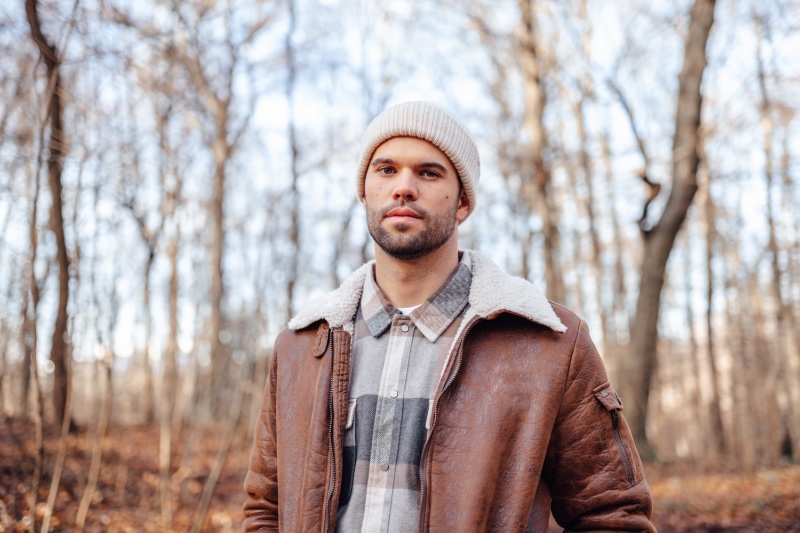 Whether you're looking for a classic, laid-back style in the men's clothing section or something more modern and edgy, there's sure to be the perfect beanie to complement your style.
Cuffed Beanie
This type of beanie is shorter and fits close to the head. It features a cuff at the bottom which can be folded up or down, creating a more relaxed look.
Slouch Beanie
A slouch beanie features a longer length that allows it to drape over your forehead for an easygoing style.
Knitted Beanie
Knitted beanies are designed with a thicker knitted material to ensure maximum warmth. These types of beanies are usually paired with casual outfits or outdoor activities.
Cuffless Beanie
Cuffless beanies are made without a cuff at the bottom, making them look more like skull caps. It's perfect for men who don't want to fuss with extra fabric and need a quick solution for bad hair days.
Fisherman Beanie
Fisherman beanies are typically made from thicker materials and feature an added brim at the front. This beanie type is perfect for winter sports or any activity that requires you to be protected from the elements.
Bobble Beanie
Bobble beanies feature a knitted design with an added pom-pom or bobble on the top. It's perfect for adding a playful touch to your winter wardrobe.
Brimmed Beanie
Brimmed beanies are an excellent choice for men who want to warm their ears and forehead. The added brim also adds a layer of style that can be dressed up or down.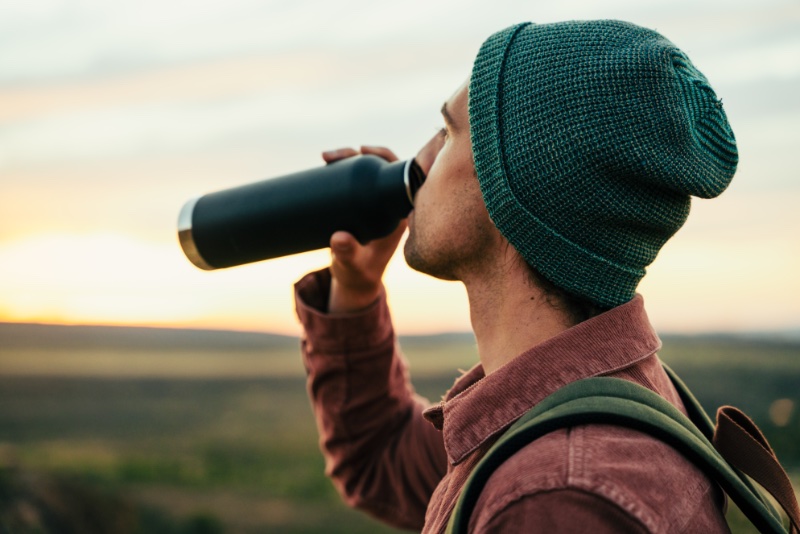 Beanie Materials
Beanies are available in various materials to ensure optimal comfort and warmth. Merino wool, cashmere, acrylic, cotton, and leather are all popular choices for beanie materials. Natural fibers like wool and cashmere offer superior insulation and breathability, whereas synthetic fabrics such as acrylic or nylon tend to be more lightweight but less warm.
Choose the Right Color of Beanie
Beanies come in many colors and styles, so choosing the right one for your outfit is essential. Try wearing a black, gray, or navy beanie for an everyday look. These colors are effortless as they go with everything.
If you opt for a more colorful beanie like red or bright blue, make sure you match it with the colors of your outfit. When it comes to matching a beanie with clothes, the key is to think about the color of the hat in relation to your overall look.
Consider how the colors in the beanie will pair with other elements of your outfit, such as your shirt, pants, and shoes. The goal is to create an ensemble that is cohesive and stylish. You can tap into the current monochrome trend for an effortless look and wear one color head to toe. However, if the monochrome trend isn't for you, you'll want to consider how to match colors.
When finding colors that complement each other, the key is to think about color theory and what shades or hues match well together. For example, warm colors like red, yellow, and orange work great with cool colors like blue and green. This is because of the contrast between warm and cool tones—they are on opposite ends of the color wheel, and when to put together, they create a visually pleasing contrast.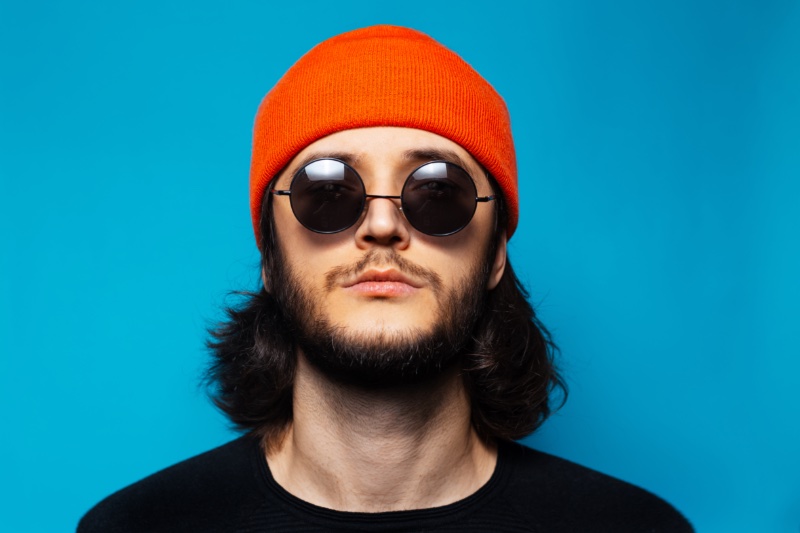 Consider Your Face Shape When Choosing a Beanie
When selecting a beanie, consider what type of face shape you have, as this will influence the style that works best for you. If you have an oval-shaped face, any beanie should work for you, as the oval face shape is considered neutral.
However, avoid too close-fitting or stretchy beanies if you have a square-shaped face. The best options for this face shape are loose and slouchy beanies with a rolled brim for added volume.
For those with an oblong-shaped face, look for a more oversized beanie with a wide brim that will add width to your face. And finally, if you have a round-shaped face, choose a smaller beanie that sits slightly above the ears and has an angular shape.
When to Wear Beanies
Beanies can be worn in any season but are most prevalent during winter. Not only do they keep your head warm, but they also add a touch of sophistication to any outfit. They look best when paired with a coat and boots for a classic winter look.
Beanies can also be worn during the spring and summer when you want to add style to your outfit. If you're looking for a more casual way to wear a beanie during the warmer months, opt for lighter colors like white or beige and pair it with shorts and sneakers for a relaxed look.
Final Words
Beanies are versatile and classic accessories that add character to any look. Choose the right style, color, and material to complete your desired look, and you'll be ready for any season. Whether you're looking for something classic or something trendy, there's sure to be a beanie out there for you.
Choose from brimmed styles for added warmth or classic beanies with subtle detailing that will pair perfectly with any ensemble. With the right color and style, you'll have an accessory that can take your outfit from ordinary to extraordinary.