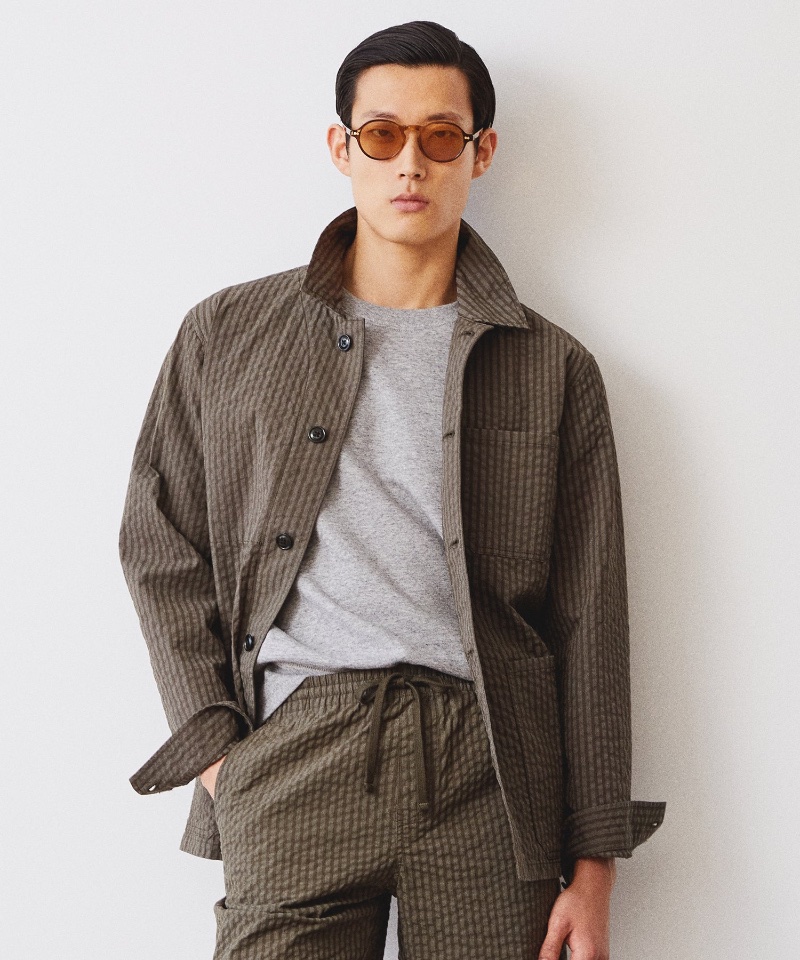 Workwear style is a timeless fashion trend that has been around for decades, originating from the practical clothing factory workers wore in the early 20th century. The evolution of workwear style is a testament to its popularity and enduring appeal, transforming from function-oriented clothing to stylish and versatile wardrobe staples.
The workwear trend has been remarkably transformed in recent years, evolving from utilitarian roots into a versatile fashion statement suitable for professional and casual settings. The once purely functional materials, such as cotton twill, denim, and flannel, are now regarded as essential fabrics in contemporary workwear collections.
This shift highlights the importance of individuality and personal style, allowing people to incorporate their unique flair into their outfits. Consequently, workwear has emerged as a potent symbol of self-expression, enabling individuals to showcase their personalities and fashion sense across various contexts.
Key Elements of Workwear Style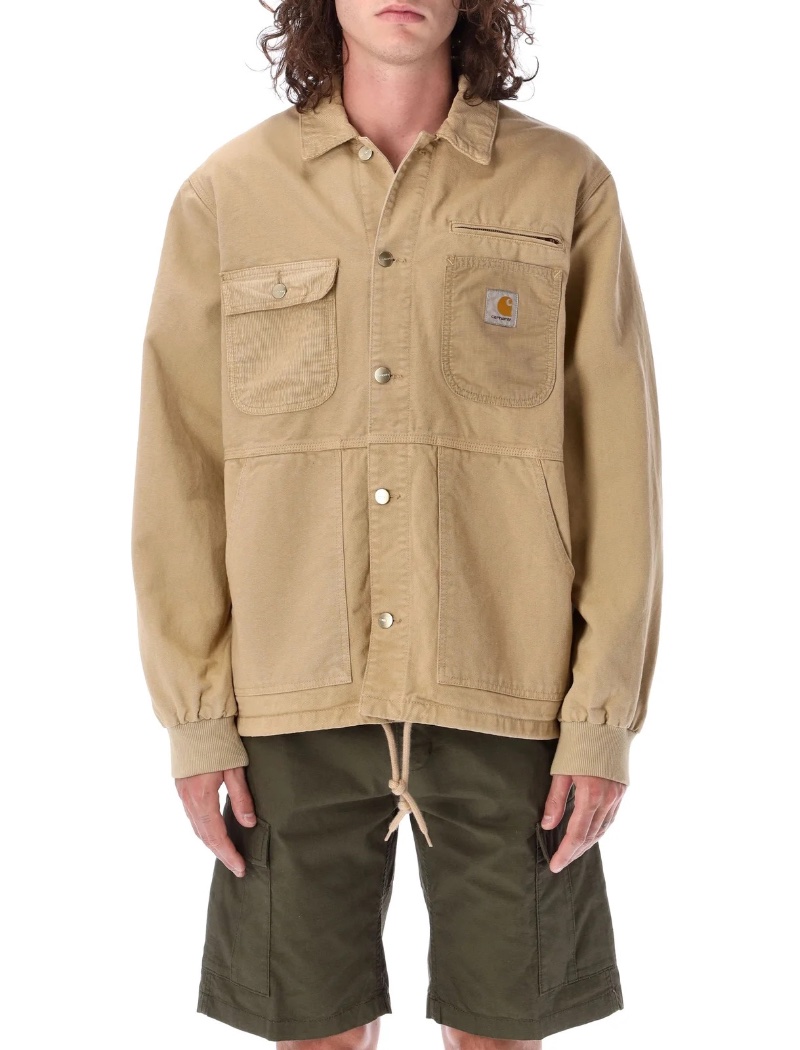 The workwear aesthetic features a range of wardrobe staples, highlighting key aspects such as a relaxed fit and the frequent use of durable materials like cotton twill and denim. These factors contribute to the popularity of the workwear style among individuals from various backgrounds, regardless of their employment status, as it offers a comfortable, stylish, and practical option.
Relaxed Fit
One of the key elements of workwear style is the relaxed fit. The loose and comfortable fit of workwear clothing allows for easy movement, making it the perfect choice for those who work in labor-intensive jobs. However, this relaxed fit has also become a hallmark of modern workwear style, allowing for a more casual and comfortable look that can be worn in various settings.
Sturdy Fabrics
Another essential element of workwear style is sturdy fabric. Durable materials like cotton twill, denim, and flannel are the backbone of workwear clothing, designed to withstand wear and tear. These fabrics are also timeless and versatile, allowing workwear clothing to be incorporated into many ensembles.
Wide Selection
Workwear style is characterized by its wide range of styles. From classic button-down shirts to heavy-duty worker jackets, workwear clothing offers a variety of options to suit different occasions and climates. This adaptability has made workwear a popular choice for those who value versatility.
Top Workwear Wardrobe Essentials
When building a workwear wardrobe, having the right essentials is key. These pieces should be versatile, durable, and stylish. Here are must-have workwear wardrobe essentials:
Flannel Shirt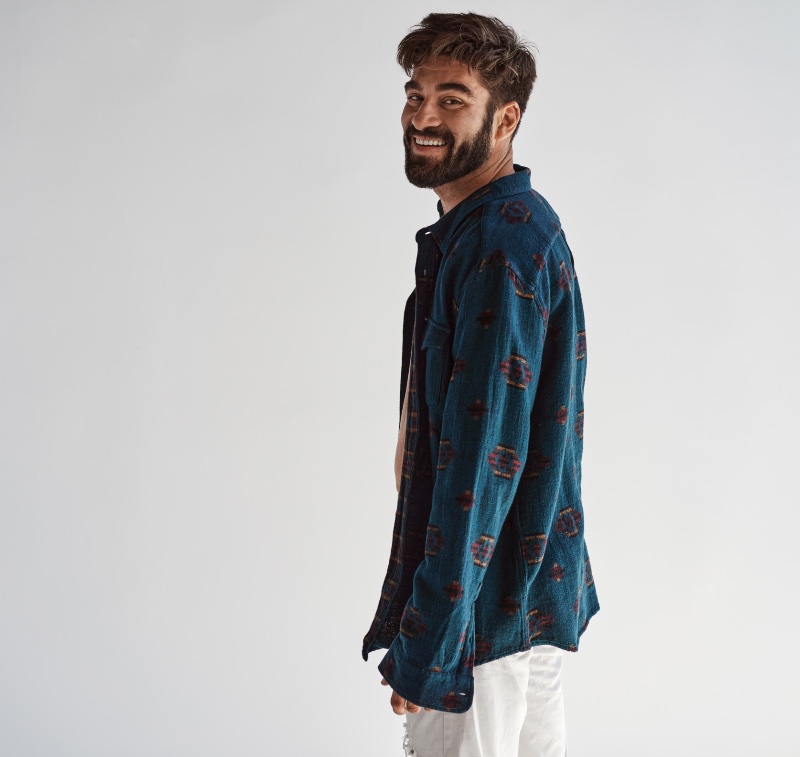 The classic flannel shirt is a versatile piece suitable for casual occasions. Its warmth and comfort make it an ideal layering option for colder months, effortlessly complementing various outfits. Flannel shirts come in various colors and patterns, allowing you to choose a design that reflects your style.
Work Jacket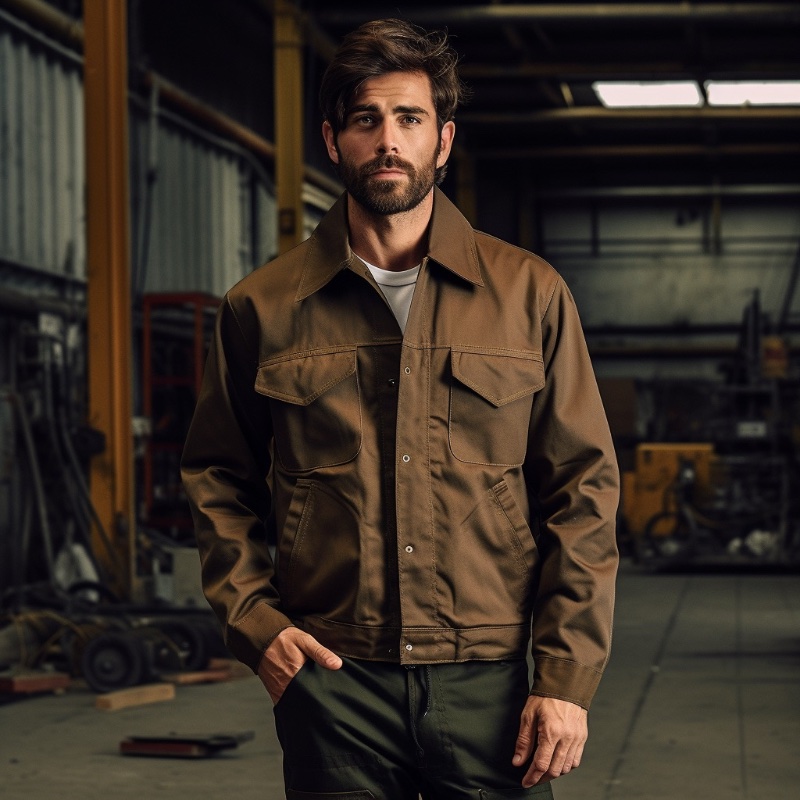 A sturdy work jacket is essential for colder weather. The boxy cut and durable material make it the perfect winter outerwear. It's functional and stylish, making it a go-to for those who value practicality and comfort. Work jackets can be found in different materials and designs, such as quilted, insulated, or waterproof, ensuring you stay protected in various weather conditions.
Cargo Pants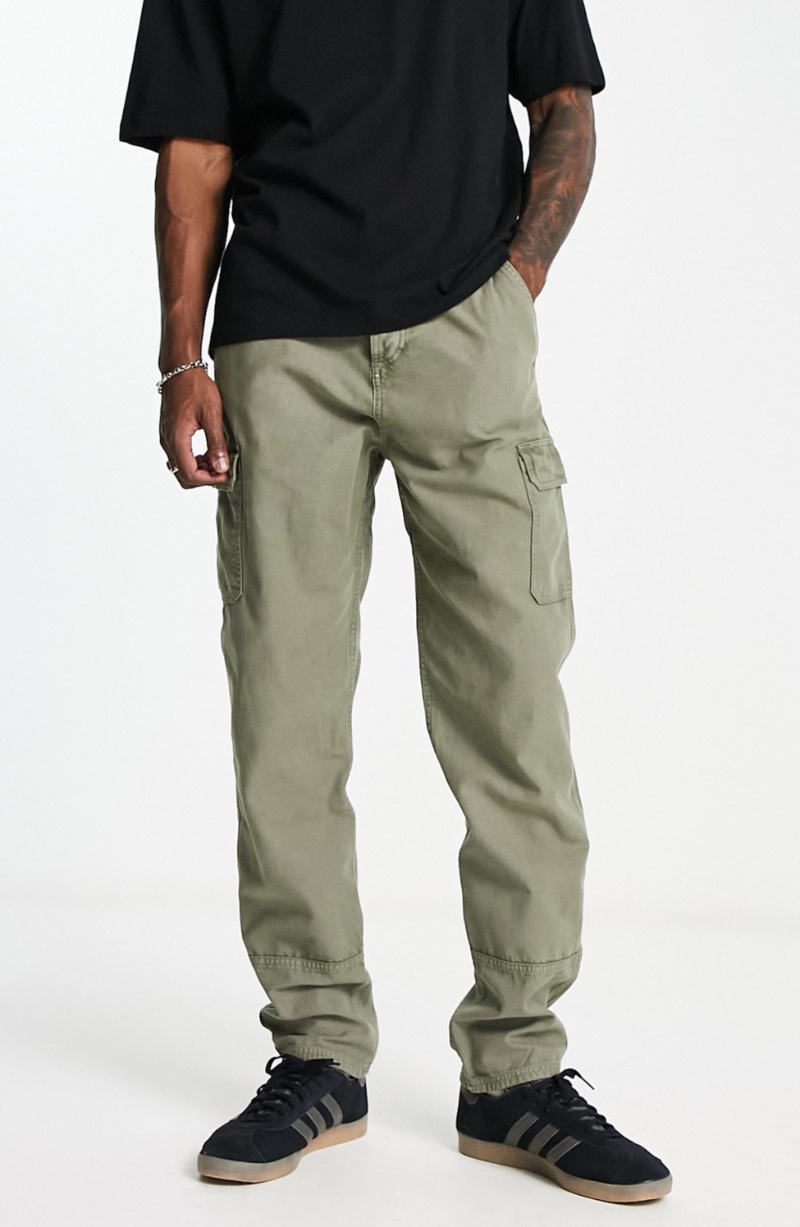 Cargo pants are a workwear staple known for their practicality and style. Their loose fit and comfortable material make them perfect for a casual look that still exudes style. The abundance of pockets provides ample storage for your belongings, making cargo pants functional and fashionable.
Overshirt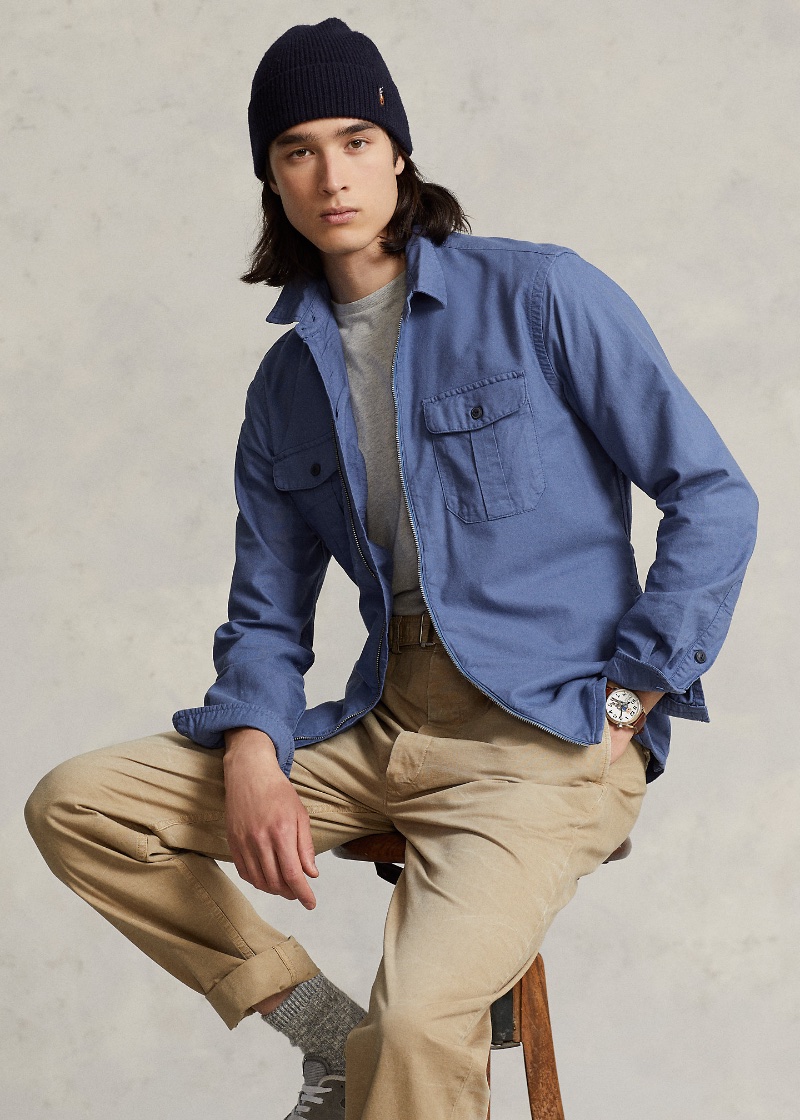 Overshirts, also known as the shacket, are versatile pieces of clothing worn over a t-shirt or as a standalone shirt. They are designed to provide warmth and style, making them perfect for casual occasions. Overshirts are available in various materials, such as flannel, denim, or cotton, ensuring you can find one that suits your preferences.
Carpenter Pants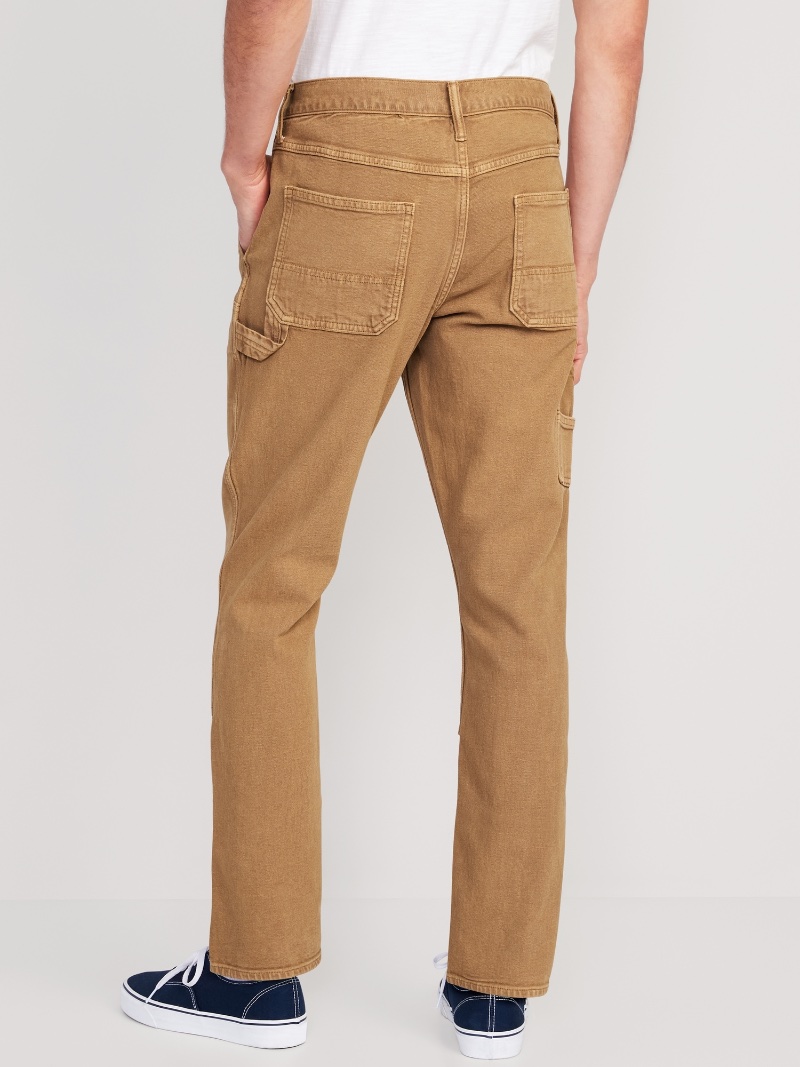 Carpenter pants are work pants designed to be comfortable and practical for manual labor. They feature a loose fit, hammer loops, and tool pockets, making them perfect for workers carrying tools. Carpenter pants are available in various materials, such as denim and canvas, ensuring they are durable and long-lasting.
Overalls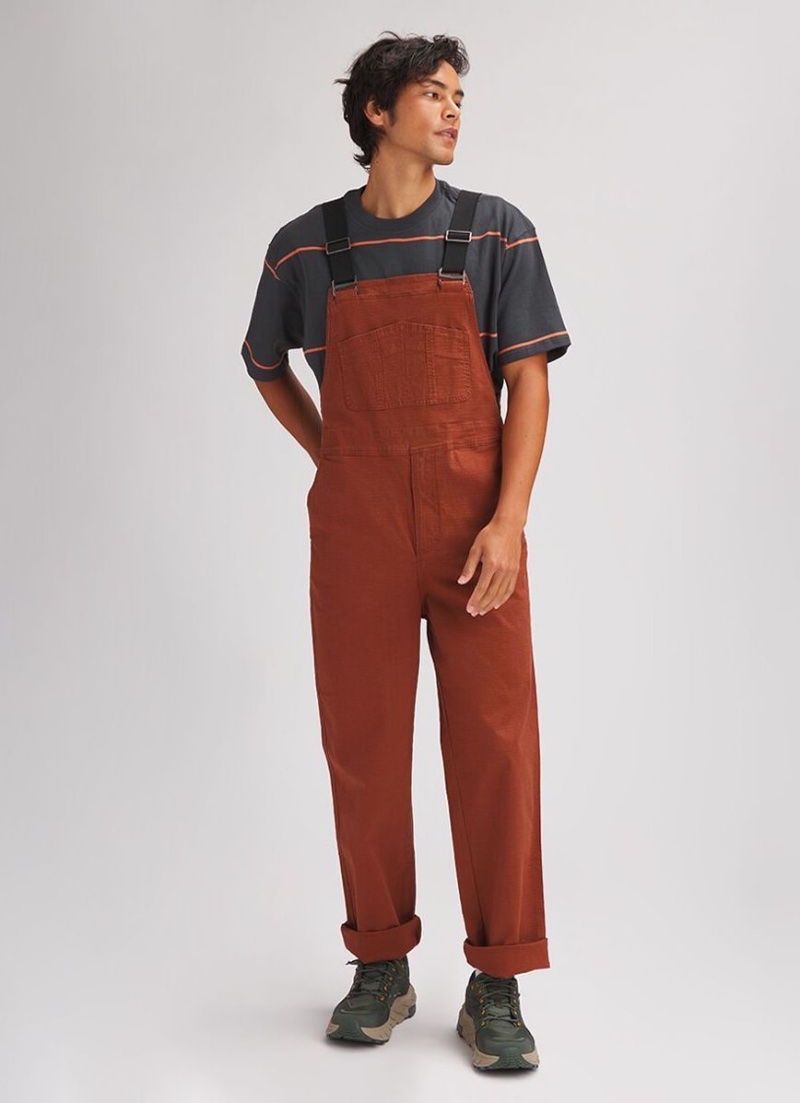 Overalls, also known as bib-and-brace overalls, are a classic workwear staple that has been around for centuries. They were initially designed for manual laborers to protect their clothes and provide a functional workwear solution. Overalls are now a fashion statement and are often worn as casual clothing. Shortalls are a variation of overalls with shorter shorts instead of full-length pants, and they are perfect for warmer weather.
Jeans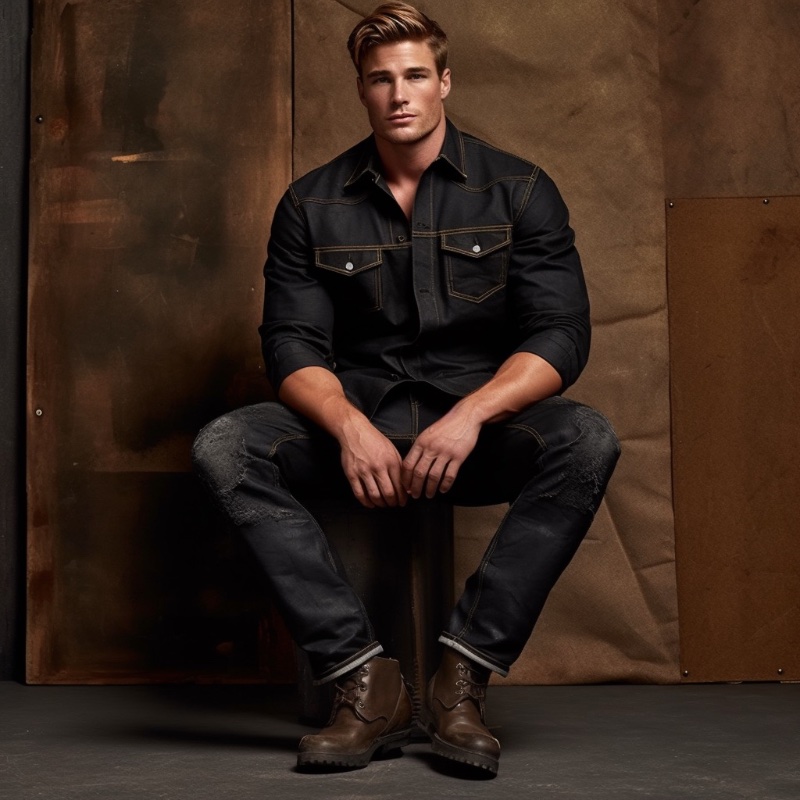 Jeans are a timeless workwear essential that can be dressed up or down. They are comfortable, durable, and versatile, making them perfect for various occasions. Jeans come in various styles, such as straight leg, slim fit, and bootcut, allowing you to choose a design that suits your body type and style preferences. They are available in various washes and colors, making them a go-to choice for many.
Work Shirts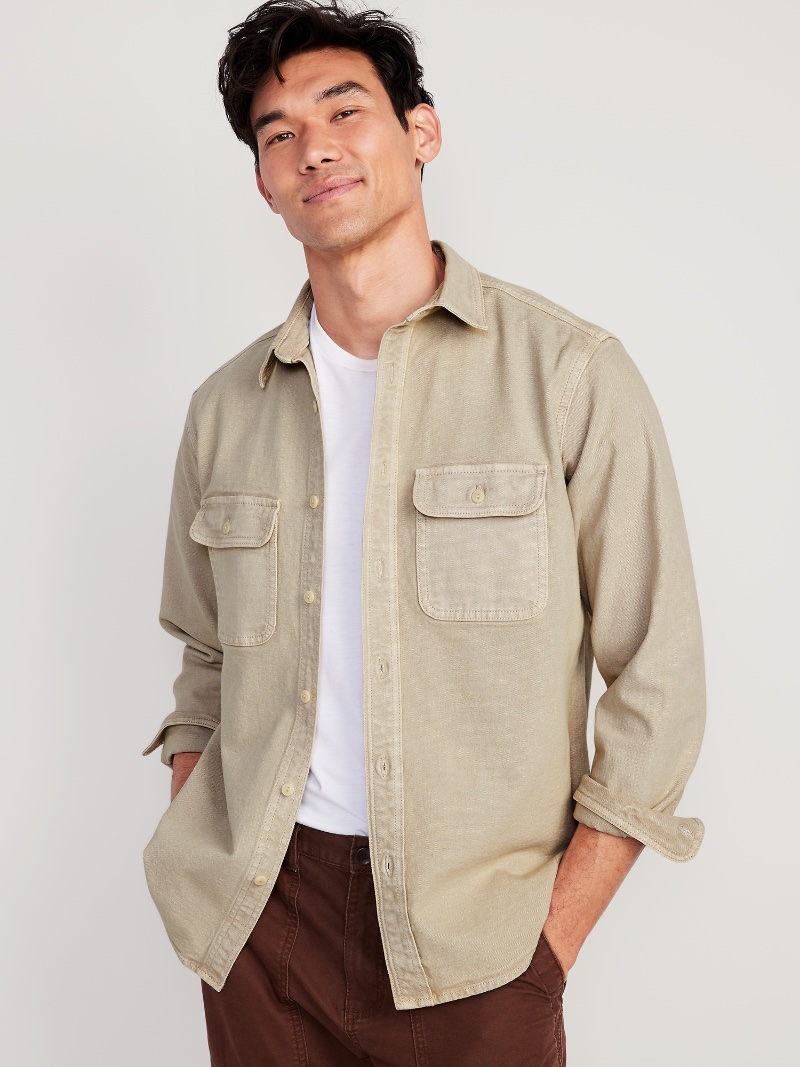 Work shirts are an essential component of any workwear wardrobe. They offer clean lines and minimal effort for a professional appearance. They can be dressed up or down and are timeless pieces that will always stay in style. Opt for high-quality materials like cotton or linen to ensure your work shirt looks sharp and feels comfortable.
Oversized Blazers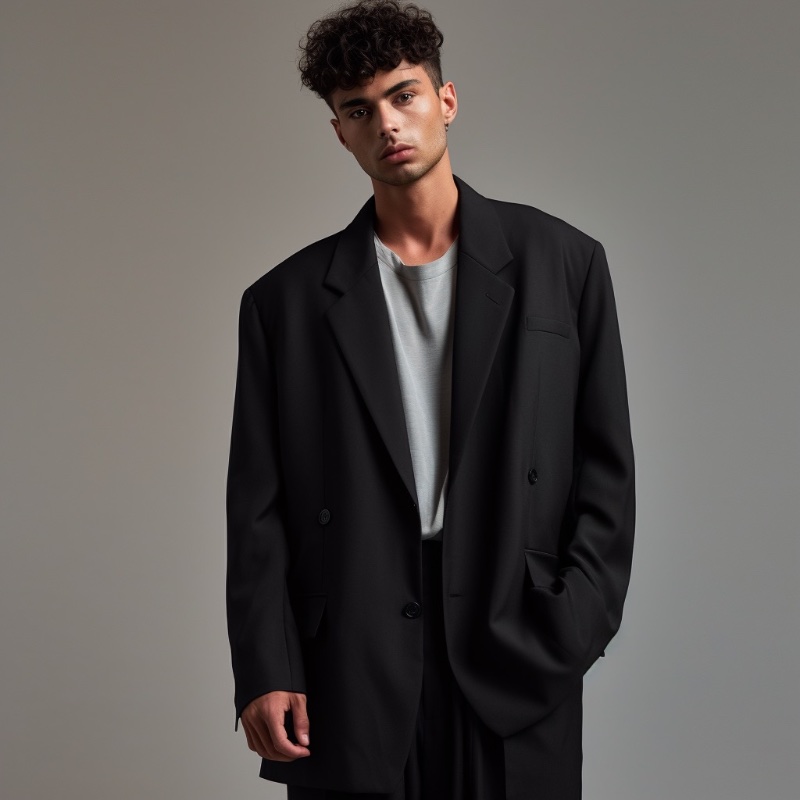 Oversized blazers offer a modern take on the classic suit jacket, providing a relaxed fit and a touch of casual sophistication to any outfit. They're perfect for those who want to look put together without sacrificing comfort. In various materials, colors, and patterns, oversized blazers can be tailored to your style preferences.
Chore Jackets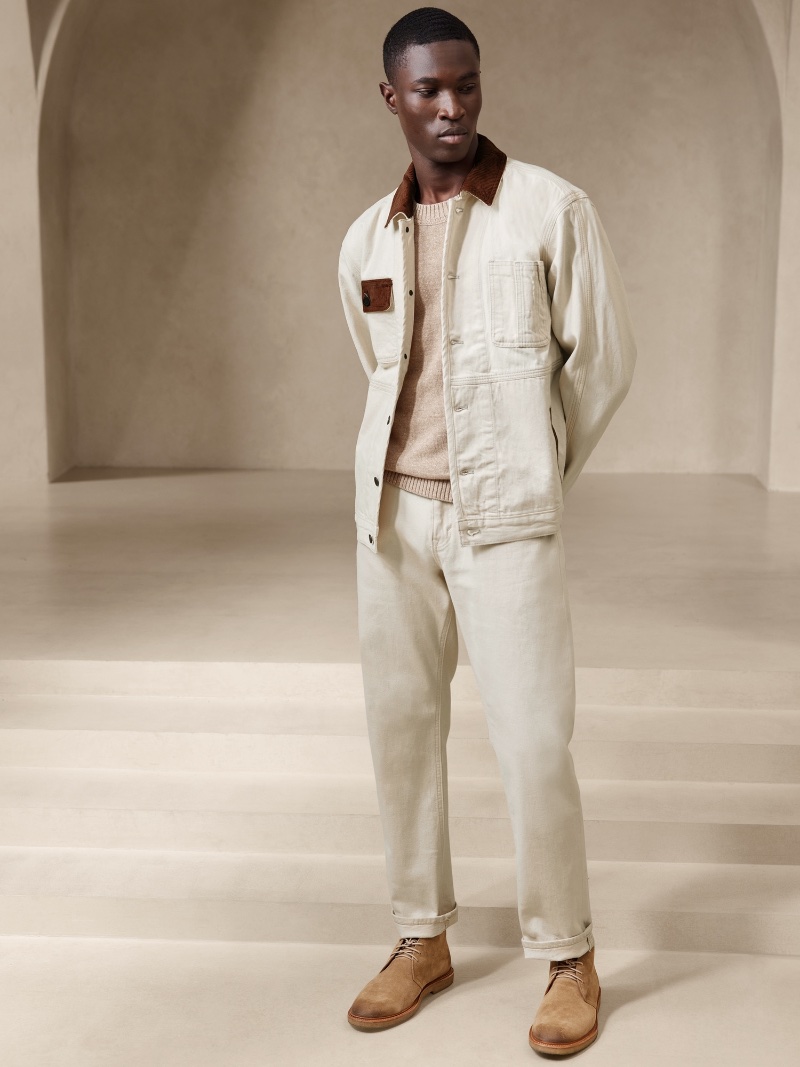 Initially designed for manual laborers, chore jackets are characterized by their durability, functionality, and simple design. They often feature a boxy fit and multiple pockets, providing ample storage for tools or personal items.
Chore jackets come in various materials, including denim, canvas, and cotton, making them suitable for different weather conditions and occasions. With their utilitarian aesthetic and timeless appeal, chore jackets can be easily incorporated into various workwear outfits, adding practicality and style.
For Gen Z-ers & Dark Academia Enthusiasts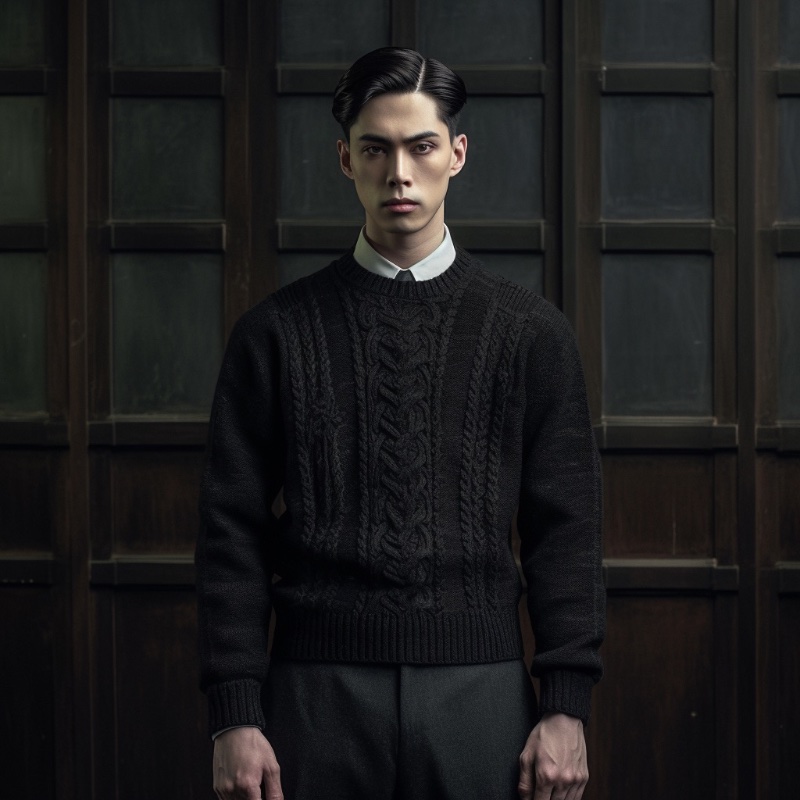 For those who love the Gen Z or Dark Academia aesthetic, there are plenty of ways to incorporate these elements into your workwear wardrobe. Clean lines, structured silhouettes, and muted color palettes are key features of both styles. Consider incorporating suit jackets, raw denim jeans, and classic accessories to achieve this look.
Opt for timeless fabrics like wool or tweed, and stick to darker black, gray, and navy hues. Mix in vintage accessories like a pocket watch or leather briefcase to add a touch of Dark Academia flair. Try layering a turtleneck sweater under a suit jacket or pairing a boxy blazer with high-waisted trousers for a more contemporary take.
Remember, workwear style balances comfort, practicality, and personal style. Feel free to experiment with combinations and textures until you find the best look.
The Best Workwear Bags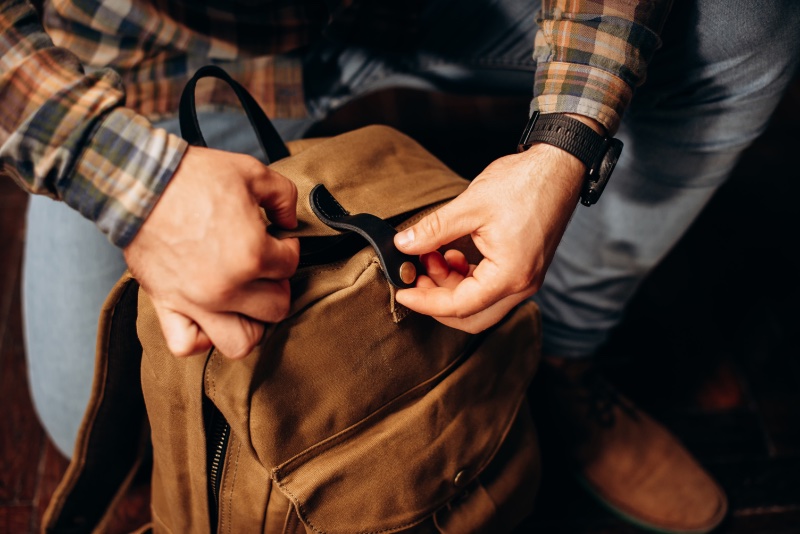 Functionality and durability are key in workwear, but there's no reason to sacrifice style. When it comes to bags that complement the workwear aesthetic for men, a range of options are available that combine practicality with visual appeal. Some top bag choices merge seamlessly with the workwear look, from rugged backpacks to sophisticated leather briefcases.
Canvas Backpacks
A sturdy canvas backpack is a go-to choice for many workwear enthusiasts. These bags offer ample storage, durability, and style. They often feature reinforced stitching, padded straps, and a range of compartments for optimal organization. Look for designs with leather accents or metal hardware to add a touch of refinement.
Messenger Bags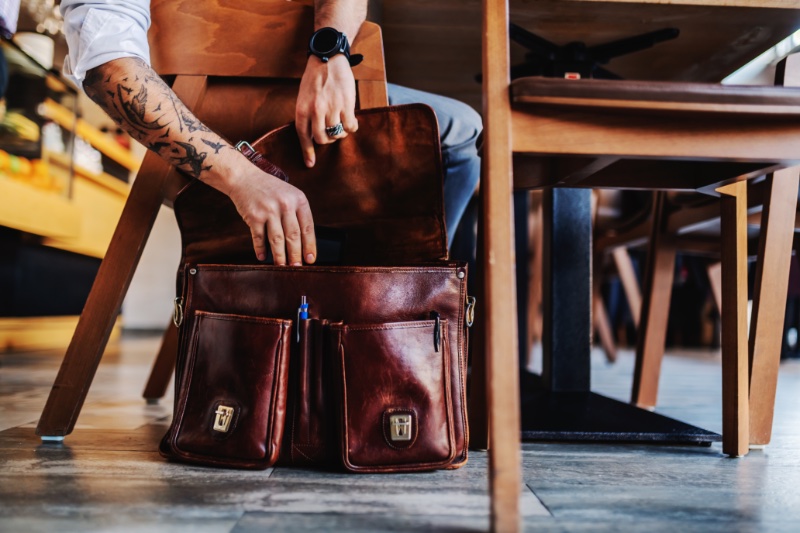 A messenger bag in waxed canvas or leather is an excellent option for a more professional edge. These bags offer a horizontal layout and a fold-over flap, often secured with buckles or magnetic closures. The adjustable shoulder strap makes it easy to wear across the body, ensuring comfort and ease of movement. Opt for a neutral brown, black, or olive green bag to coordinate with your workwear wardrobe.
Leather Briefcases
A classic leather briefcase adds a sophisticated touch to the workwear aesthetic. Choose a design with minimal detailing and hardware for a timeless appeal that pairs well with workwear staples like denim, chinos, or a chore coat. Opt for a distressed or aged leather finish to maintain the rugged workwear vibe.
Tool Bags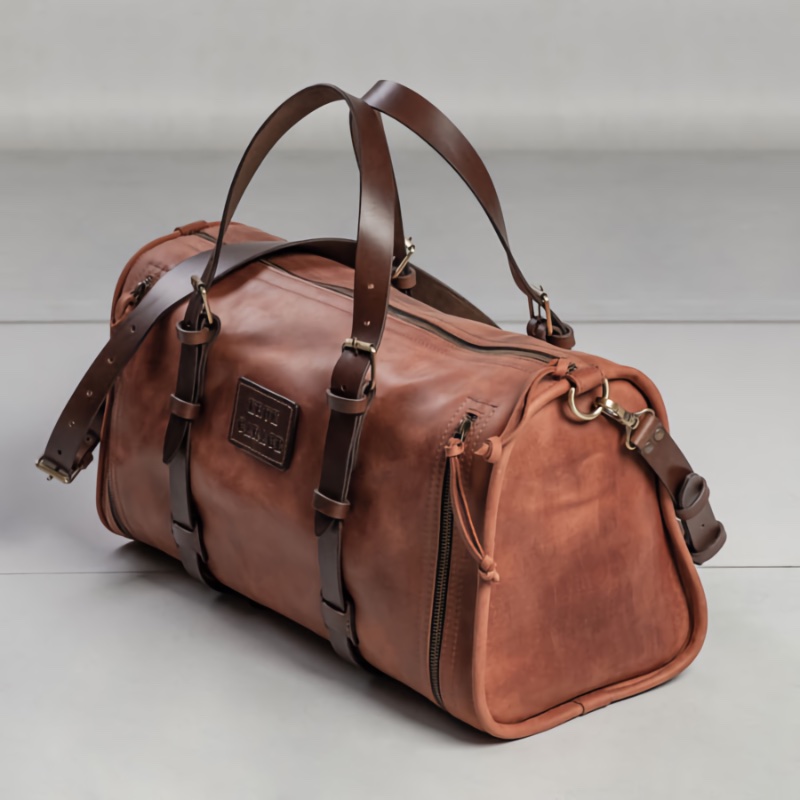 The workwear aesthetic is rooted in the clothing and accessories worn by laborers, so it's no surprise that a tool bag can be a stylish and functional option. Look for bags made from heavy-duty canvas, leather, or both. The multiple pockets and compartments make it perfect for organizing essentials, while the reinforced handles ensure it can withstand daily wear and tear.
Duffel Bags
A rugged duffel bag is perfect for those who need extra storage space while maintaining the workwear aesthetic. Look for designs made from durable materials like canvas, leather, or both. Features like reinforced handles, detachable shoulder straps, and heavy-duty zippers add to the bag's practicality and longevity.
Accessories to Complete Your Workwear Look
Accessories can play a crucial role in completing your workwear look and adding a touch of personality to your outfit. Here are some of the best accessories to consider for your workwear wardrobe.
Flat Caps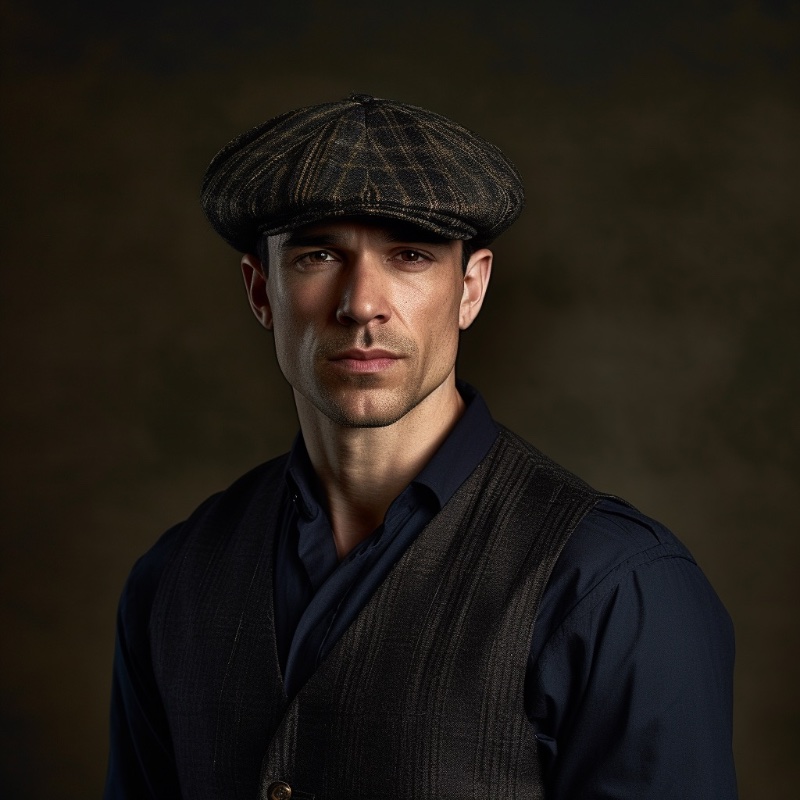 Flat caps, also known as newsboy caps or ivy caps, are a classic accessory that can add character and vintage flair to your workwear look. Initially popularized in the 1920s, flat caps have come back in recent years, blending seamlessly with modern styles. Flat caps are constructed from wool, tweed, or cotton materials, which are versatile and suitable for various weather conditions.
Belts
A belt is an essential accessory for any workwear ensemble, as it keeps your pants in place and adds style to your look. Choose a belt made of high-quality leather or a durable fabric like canvas, and opt for a versatile design in neutral colors like black or brown. A polished metal buckle can add a touch of sophistication to your outfit.
Watches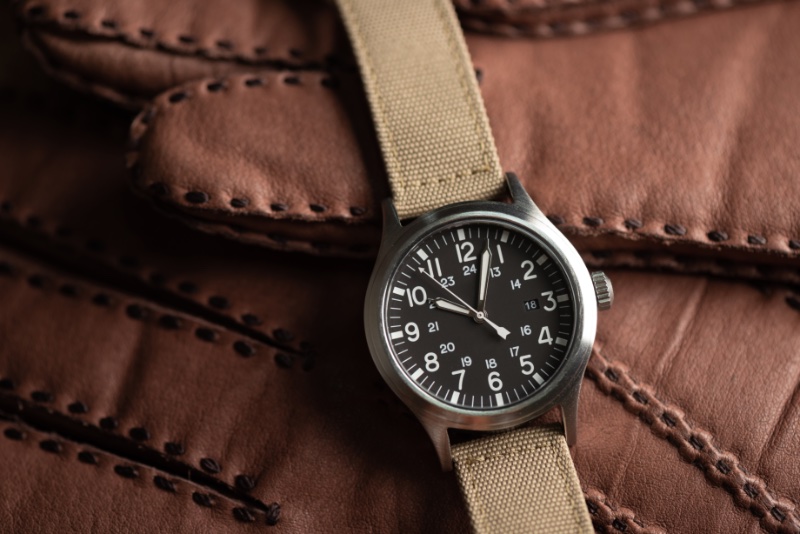 A wristwatch can add a sense of professionalism and style to your workwear look. Consider investing in a high-quality, durable watch with a classic design. Choose a watch with a metal, canvas, or leather strap and a simple, elegant face to ensure it complements any outfit. A watch with additional features such as a calendar, stopwatch, or water resistance can be stylish and practical.
Beanies
Beanies are a stylish and functional accessory for colder days at work. They provide warmth and can add a casual, laid-back vibe to your workwear outfit. Choose a warm, comfortable wool or cashmere beanie, and opt for neutral colors or subtle patterns to keep your look professional.
Socks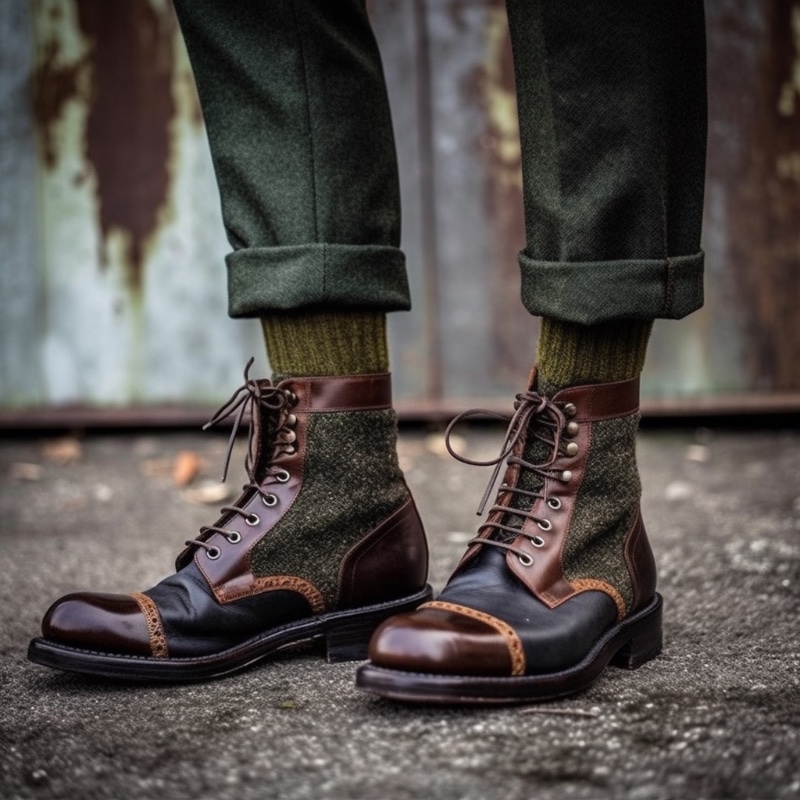 Socks are a small but important accessory in your workwear wardrobe. They can provide comfort throughout the day and add a pop of color or pattern to your outfit. Choose socks made of high-quality materials like cotton, wool, or bamboo, which offer breathability and moisture-wicking properties. Opt for neutral colors, or if you want to make a statement, go for bold patterns or bright colors that coordinate with your outfit.
Gloves
Gloves are essential for those working in cold environments or handling materials that require hand protection. They can also add a stylish touch to your workwear look. Choose gloves made of high-quality materials like leather, wool, or synthetic fabrics with insulation for warmth and durability. Opt for a pair that fits well and allows for dexterity, and consider touchscreen-compatible gloves if you need to use devices while working.
Footwear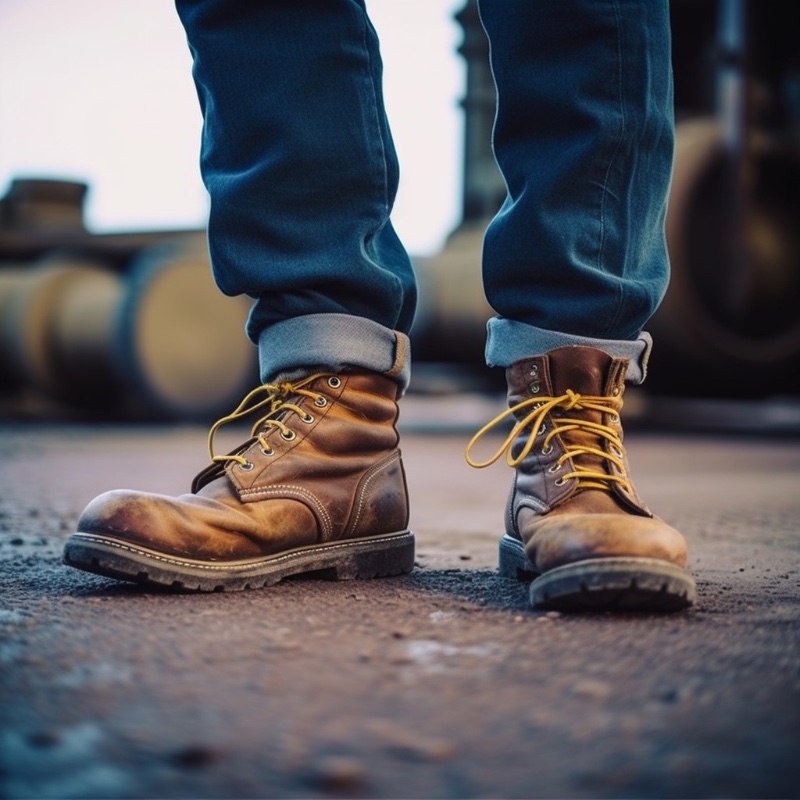 Selecting the perfect footwear is a crucial decision beyond mere fashion; it also involves prioritizing comfort and safety. Various types of shoes cater to different needs, ensuring you look stylish and feel great while caring for your feet.
Work Boots
Work boots are a practical and stylish choice, making them an excellent addition to any workwear wardrobe. They are designed with durability, safety, and comfort, often featuring sturdy construction, reinforced toe caps, and slip-resistant soles.
Work boots also include cushioned insoles and padded collars for added comfort during long hours on your feet. With a wide range of styles and materials available, work boots are perfect for those in construction, manufacturing, or other labor-intensive industries.
Derby Shoes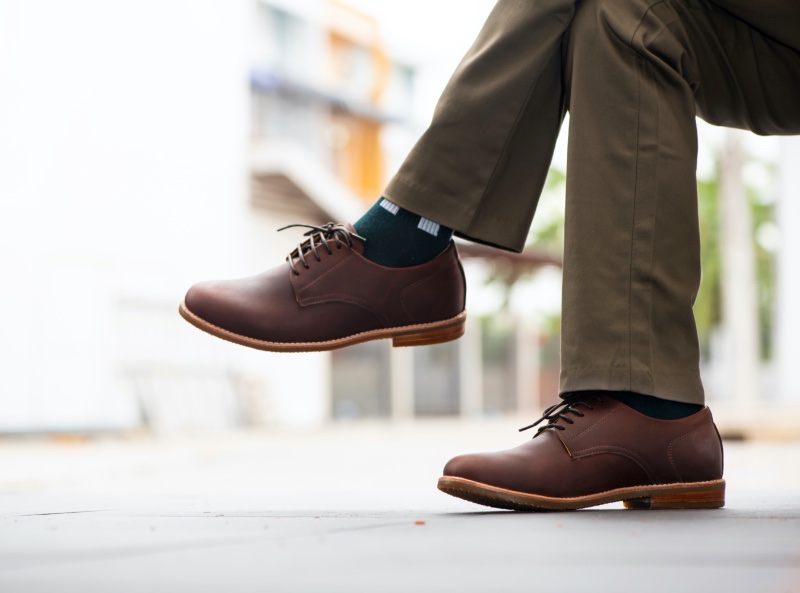 Derby shoes are a more formal option, ideal for elevating your look in professional settings. With their sleek design, open lacing system, and polished finish, Derby shoes are the perfect choice for those who want to add a touch of sophistication to their workwear outfit.
They are often crafted from high-quality leather or suede, and their versatility makes them suitable for various occasions, including business meetings, office parties, and formal events.
Chukka Boots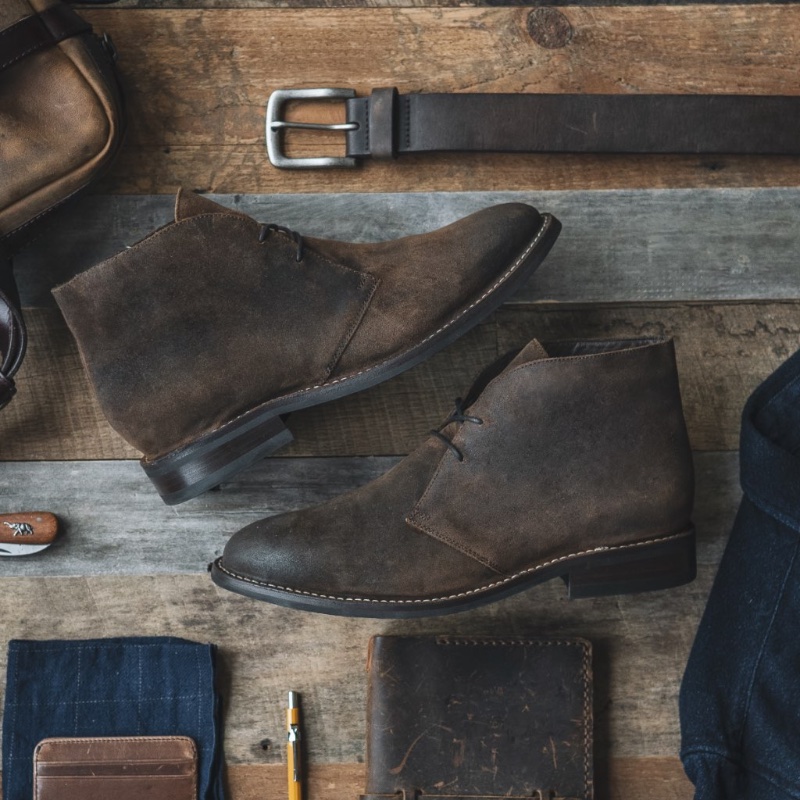 Chukka boots are stylish and versatile footwear, bridging the gap between casual and formal attire. Characterized by their ankle-length design, two or three eyelets, and round toe, Chukka boots are typically made from leather or suede and offer a comfortable, snug fit.
They can be easily dressed up or down, making them a popular choice for office wear and casual outings. Chukka boots pair well with jeans, chinos, or tailored trousers, providing endless outfit possibilities. With their timeless design and adaptability, Chukka boots are a must-have addition to any footwear collection.
Seasonal Workwear Considerations
As the seasons change, so should your workwear wardrobe. Winter brings cooler temperatures and the need for heavier layers to stay warm, while summer brings the heat and requires lighter, more breathable fabrics. Here are some seasonal workwear considerations to keep in mind:
Winter Months: Layering is key. Opt for heavier coats like pea coats or chore coats to keep you warm while commuting to work. A layered denim jacket or bomber will do the trick for a more casual look. Invest in a cozy sweater or cardigan to stay warm indoors. You can also layer a flannel shirt over a white tee for a more rugged look.
Summer Months: Stay cool and comfortable. Look for breathable fabrics like cotton, linen, or lightweight wool. Opt for lighter colors and patterns to keep you feeling fresh and stylish. For a formal look, choose a lightweight blazer or a suit in linen.
Final Words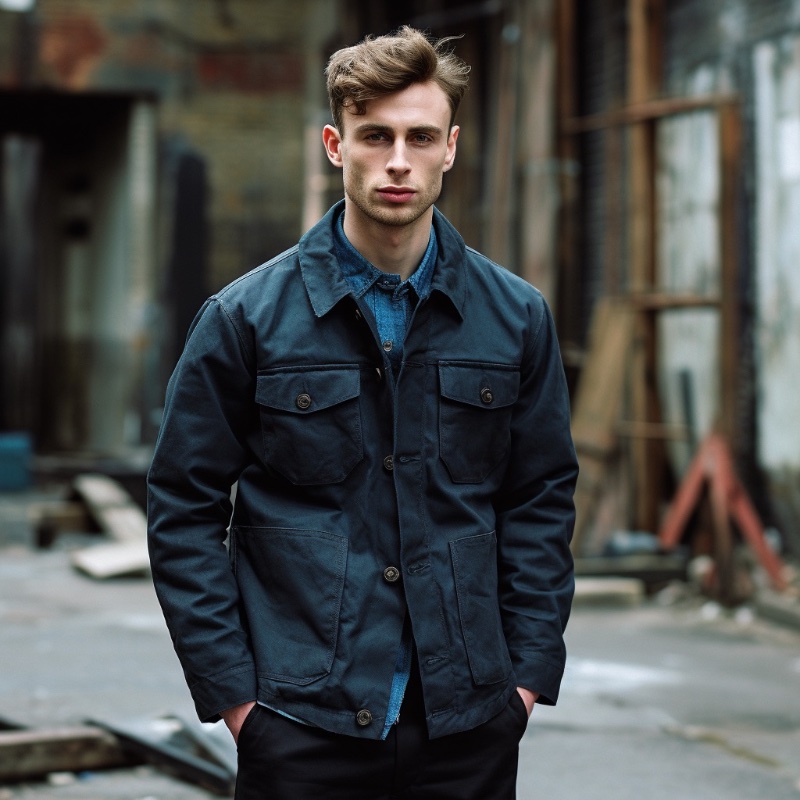 Workwear style has remained a steadfast trend in fashion, evolving from utilitarian factory clothing into a vast offering of stylish and versatile wardrobe staples. The appeal of this style lies in its harmonious combination of comfort, practicality, and personal flair.
Notably, workwear has undergone a metamorphosis, becoming well-suited to both professional and casual settings, with materials once deemed purely functional now commanding a place of prominence in contemporary collections.
The range of styles and wardrobe essentials offered by workwear is extensive, with options ranging from relaxed fits to sturdy fabrics that can easily adapt to different occasions and climates.
Accessorizing with flat caps, belts, watches, beanies, socks, or gloves is a simple yet effective approach to adding character and personality to your workwear ensemble. Workwear style is a powerful testament to the significance of individuality, personal style, and practicality in fashion.