Curls are a splendid gift of nature that bestows men with a look of charismatic allure. Long curly hair, in particular, with its extraordinary range and striking appeal, is a unique asset that places men in a distinctive category. Yet, it's not without its challenges. It requires a bespoke regimen of care, a keen understanding of its distinctiveness, and an adept flair for styling to keep those curls healthy, vibrant, and turning heads.
This comprehensive guide aims to decode the mystery surrounding men's long curly hair. It provides an in-depth understanding of its different types, explaining effective maintenance strategies and exploring many styles to ensure your curly locks never lose their charm.
Understanding Long Curly Hair for Men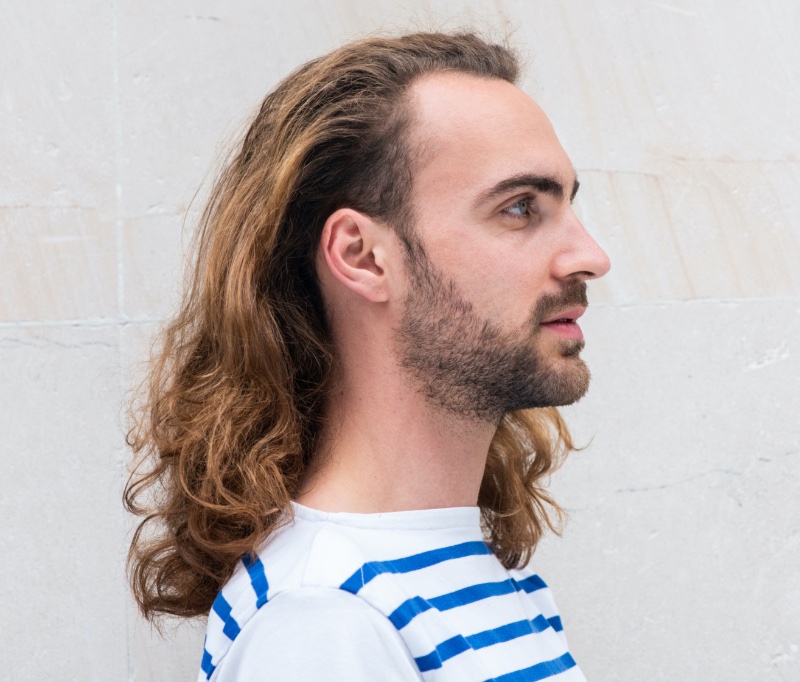 Possessing long curly hair can be an exquisite asset for men, setting them apart from the crowd. However, it demands careful upkeep to ensure its healthy and vibrant appearance. This guide will delve into various aspects of men's long curly hair, its uniqueness compared to other hair types, the diversity of curly hair types, and tips for optimal care.
Long Curly Hair vs. Other Hair Types
Long curly hair stands out, calling for exceptional care and styling methods, setting it apart from other hair types.
Avoiding Product Overuse: Curly hair is prone to get weighed down by excessive product use, leading to limp and lifeless curls. It's crucial to strike a balance when applying hair products.
Avoiding Heat Tools: Hot styling tools such as hair straighteners and curling irons may disrupt your hair's natural texture. Such tools could potentially harm your curls, so using them sparingly or not at all is advisable.
Types of Curly Hair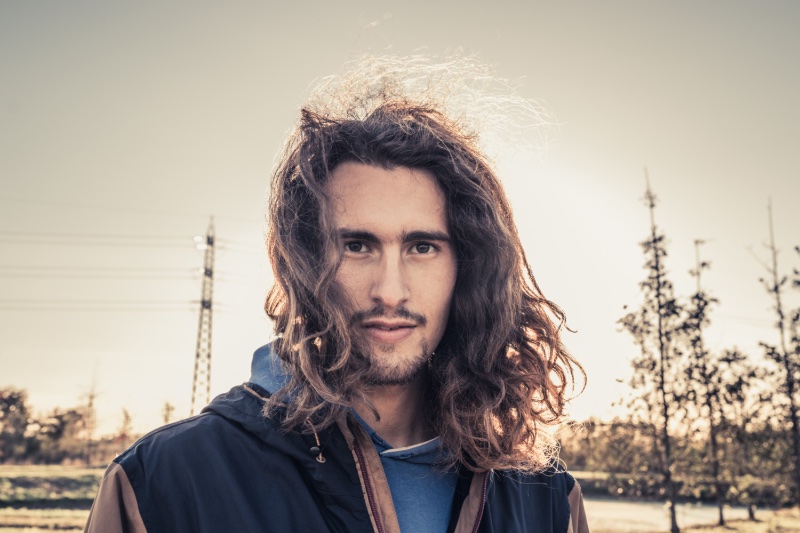 Curly hair has various textures and patterns, from loose waves to tight coils. Identifying your specific curly hair type is an essential first step in devising the most effective care and styling routine. These include:
Type 2: Wavy hair that has a loose, S-shaped curl pattern.
Type 3: Curly hair that has a tighter, spiral-shaped curl pattern.
Type 4: Coily hair with a tight, zig-zag curl pattern.
Understanding your hair's natural curl pattern is critical to properly caring for it and achieving the desired look.
Styling Long Curly Hair for Men
Men blessed with long curly hair have a myriad of attractive styling options. Here's an in-depth look into the best haircuts, hairstyles, and grooming techniques for your curly tresses.
Haircuts to Enhance Long Curly Hair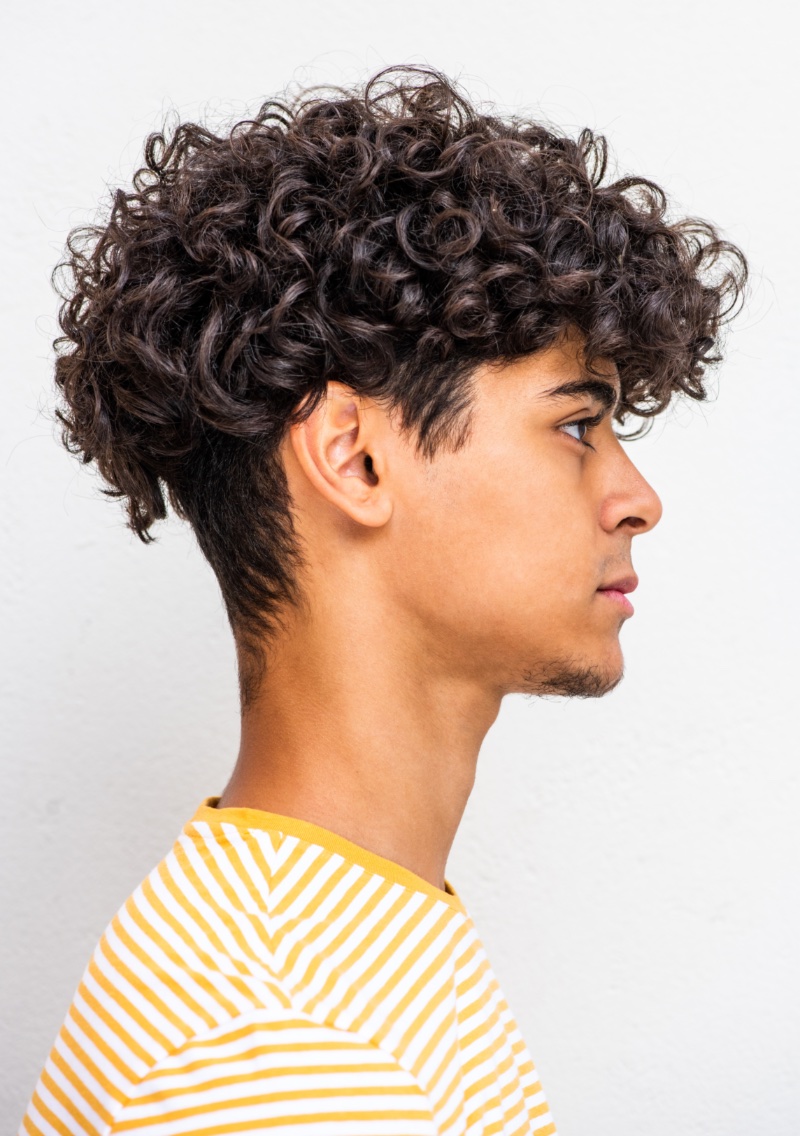 The foundation of a superb long curly hairstyle is a well-executed haircut.
Curly Undercut
An undercut provides a contemporary look for those with looser curls, keeping the sides short and allowing the curls on top to cascade freely.
Low Fade with Longer Curls
This style, a favorite for men with thick hair, features closely trimmed sides that gradually blend into longer curls on top.
Everyday Hairstyles
Styling your long curly hair can be an exploration of creativity. Here are some ideas:
Ponytail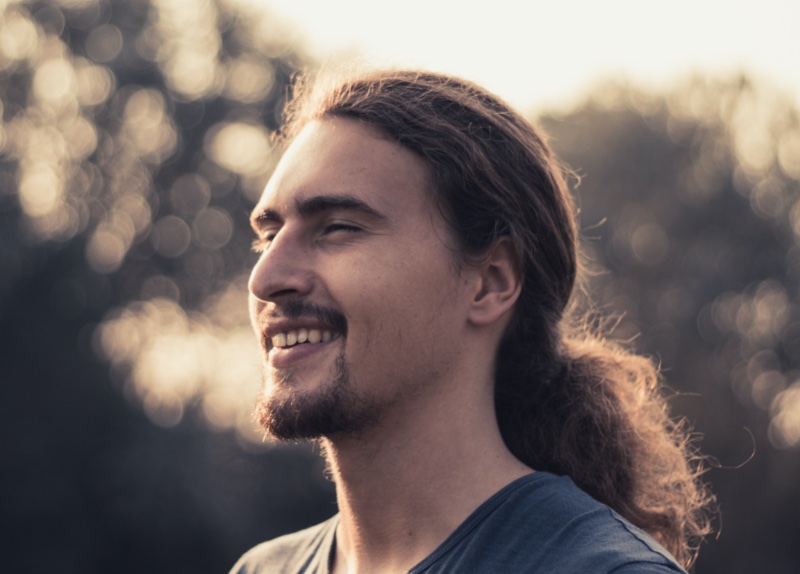 A stylish and playful hairdo that showcases the natural bounce and texture of curly hair, the curly-haired men's ponytail adds a touch of charm and is effortlessly cool.
Messy Loose Bun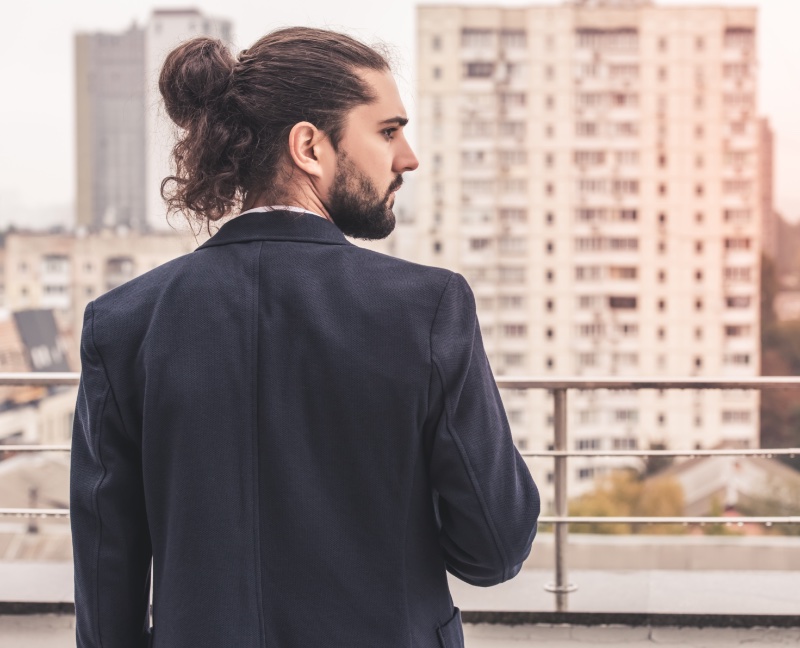 Adding texture to thicker curls, a messy bun can lend a casual, laid-back vibe. This style effectively solves frizzy hair, helping control your locks.
Long Mane or Curly Mullet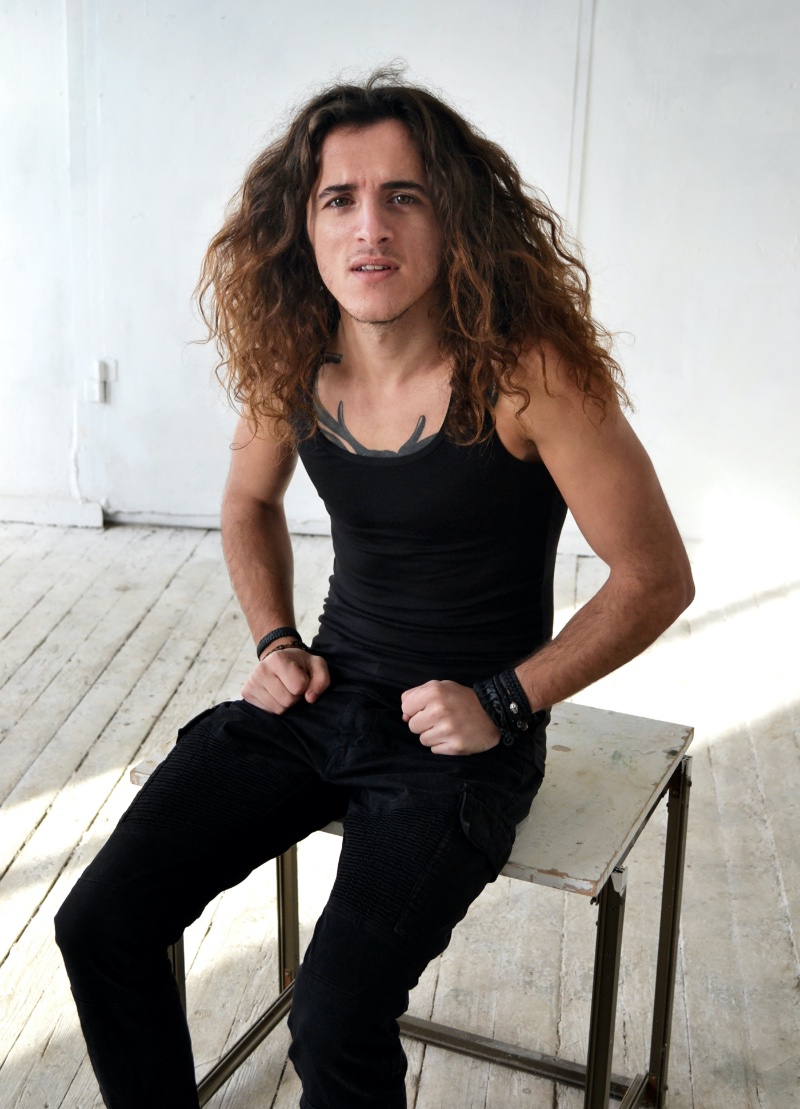 Consider sporting a long mane or a modern take on the curly mullet to flaunt your curls' natural volume.
Curly Top
A curly top can provide a sleek, well-groomed look for those with tighter curls.
Formal Occasion Hairstyles
Styling your curly hair for formal occasions can sometimes feel challenging, but the proper grooming techniques and hairstyles can yield a polished, distinguished look.
Updo Styles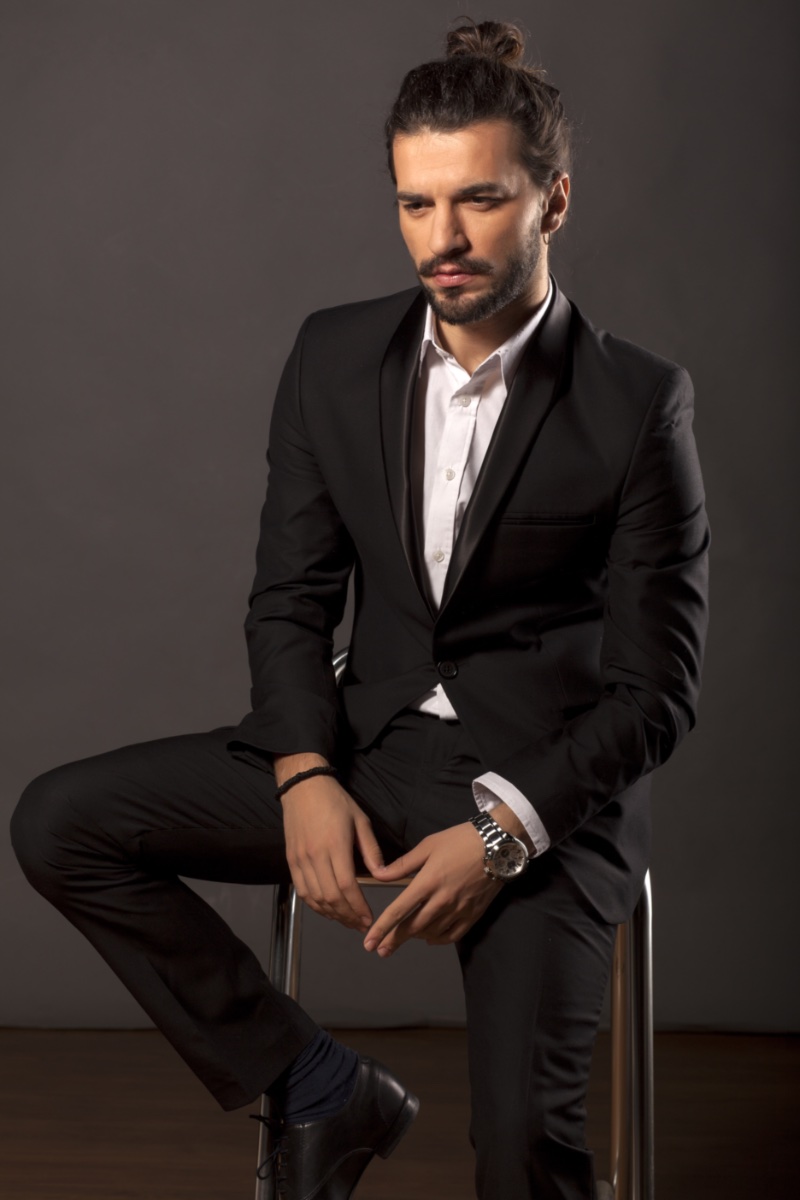 An elegant updo, like a low bun or neat ponytail, can provide an excellent solution for formal occasions. A diffuser attachment on your hairdryer can add volume, resulting in sophisticated, loose waves.
Wearing Hair Down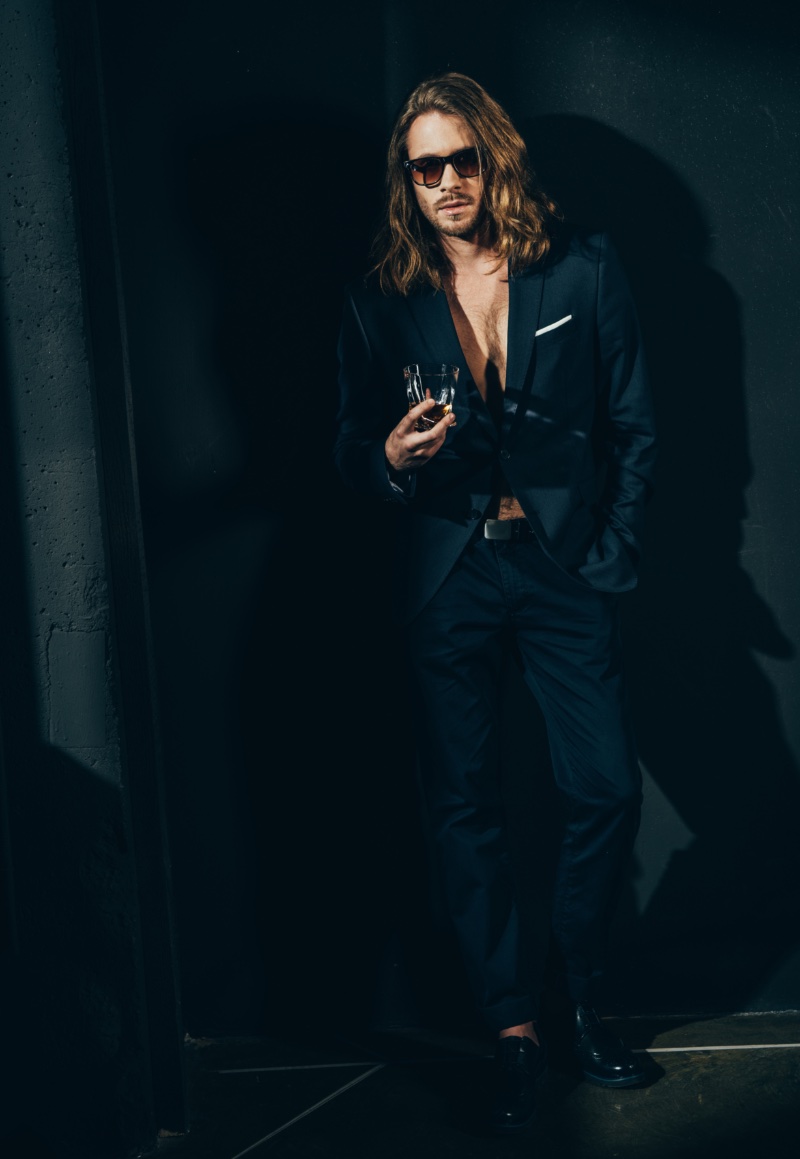 If you prefer your hair down, slicking back the sides while letting the top and back remain curly can provide a polished appearance.
A Variety of Hairstyles to Choose From
Your options for styling long curly hair are virtually limitless. Here are some other styles you may consider:
Natural Curls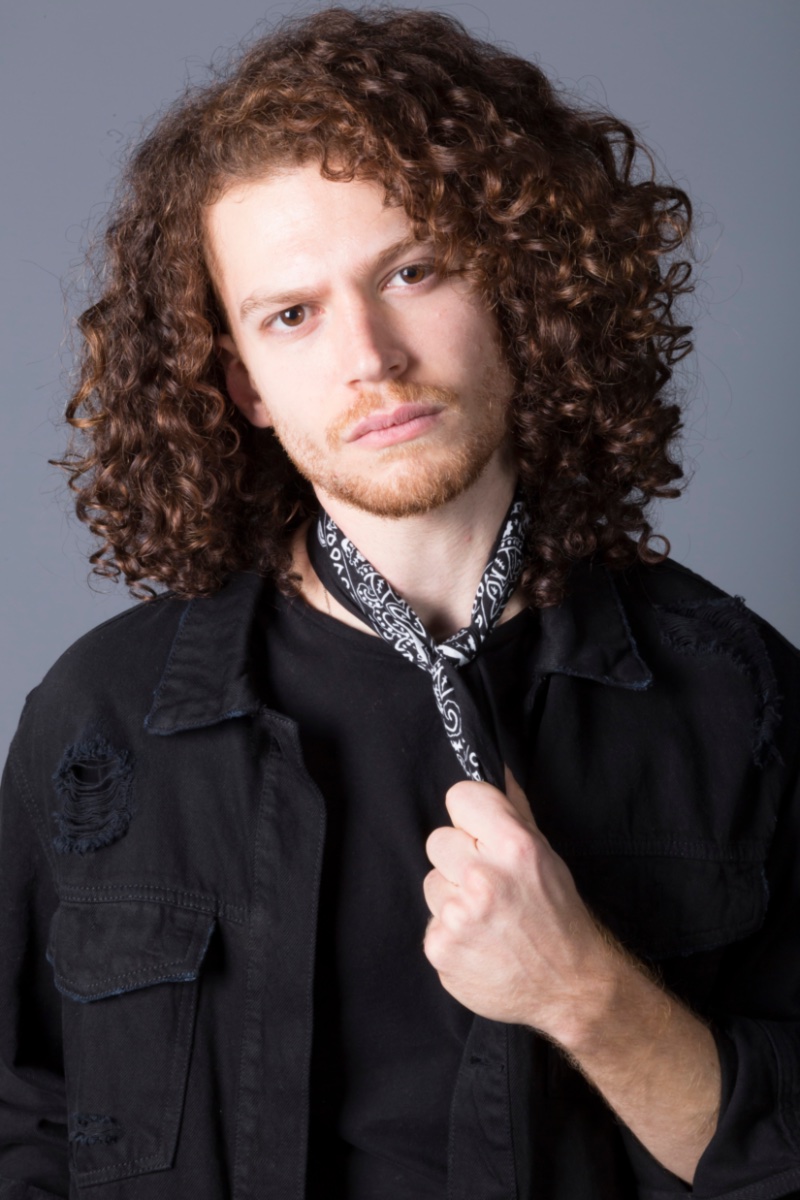 This style embraces the natural curl pattern of your hair. Proper maintenance can result in a highly appealing and easy-to-manage look.
Afro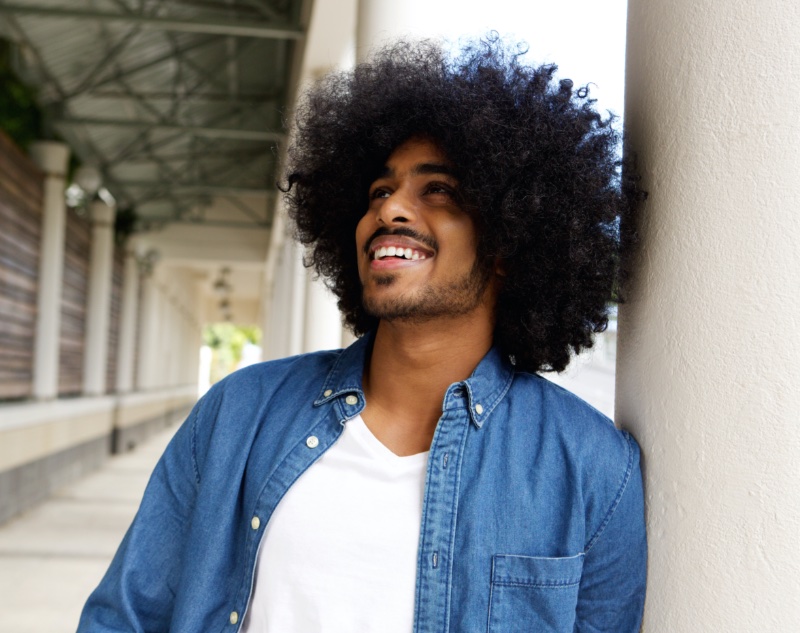 Particularly suited for men with curly or coily hair, an Afro involves growing the hair evenly around the head, producing a striking and stylish appearance.
Half Up, Half Down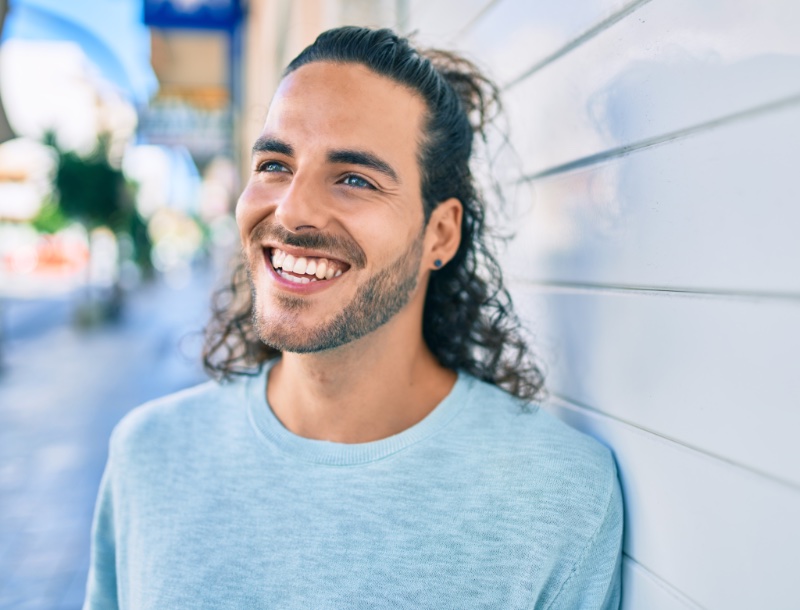 Pull half your hair into a ponytail or bun, leaving the rest loose for a balanced and fashionable look.
Twist Outs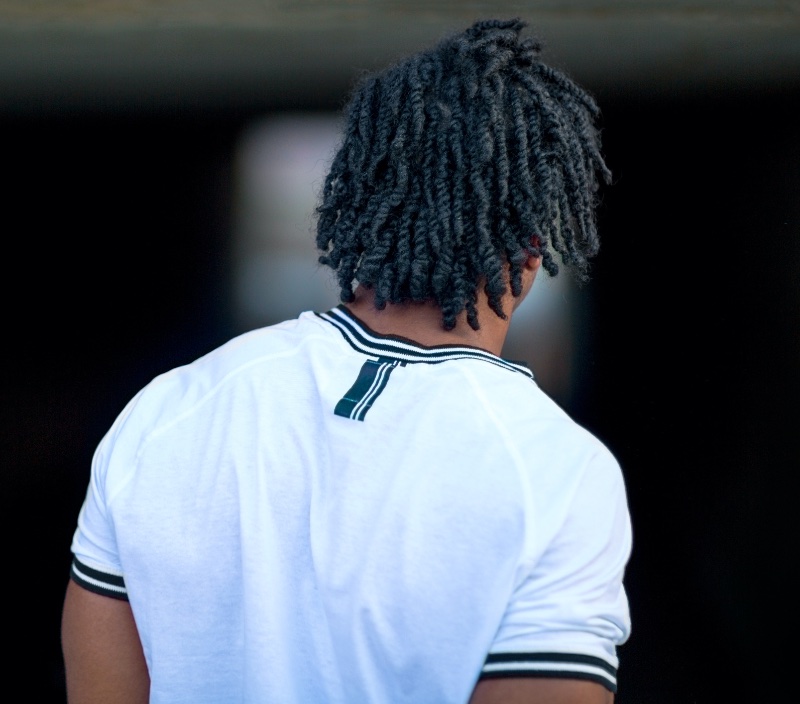 This style involves twisting damp hair, then allowing it to dry. You'll be left with defined, voluminous curls upon releasing the twists.
Shoulder-Length Curls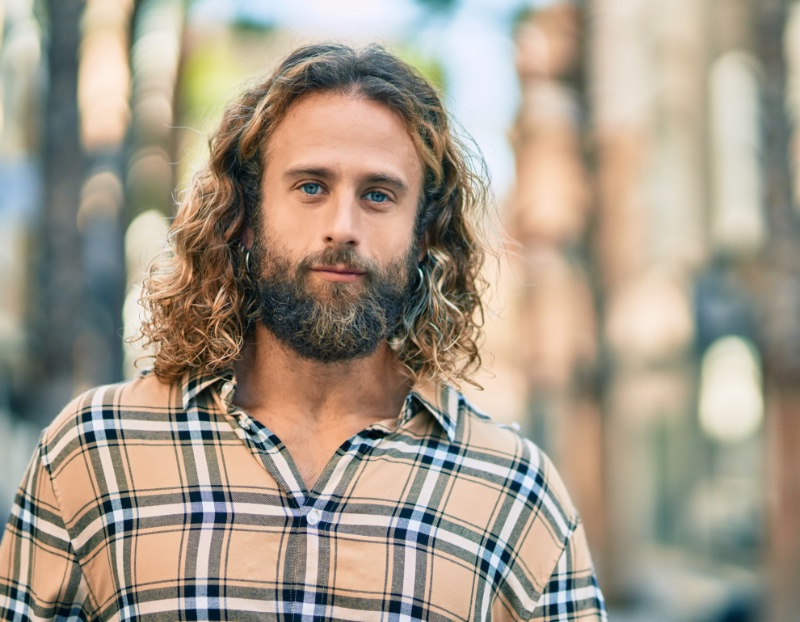 A longer version of natural curls, shoulder-length or longer styles, often creates a dynamic and stylish appearance.
Cornrows or Braids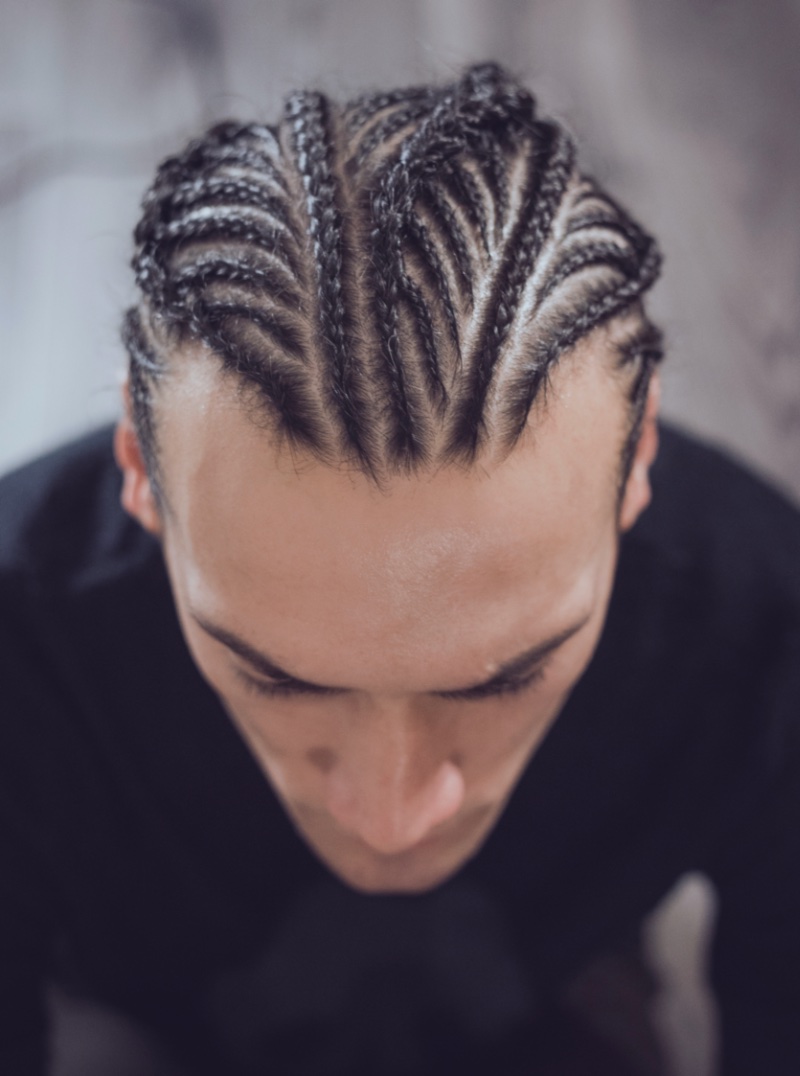 Braiding the hair close to the scalp in straight rows (cornrows) or into larger, loose braids offers a creative and practical way to style long curly hair.
Pompadour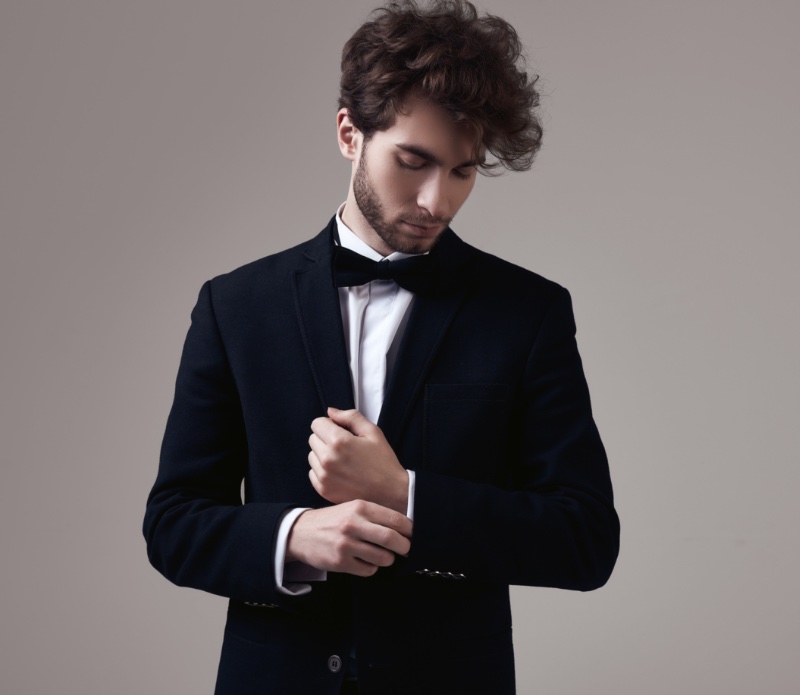 Typically associated with straight hair, the pompadour can be adapted for curly hair. The hair is swept upwards from the face and worn high over the forehead, providing a classic and bold look.
Loose & Tousled
Leaving your curls loose and tousled can create a casual, relaxed look, perfect for off-duty days.
Dreads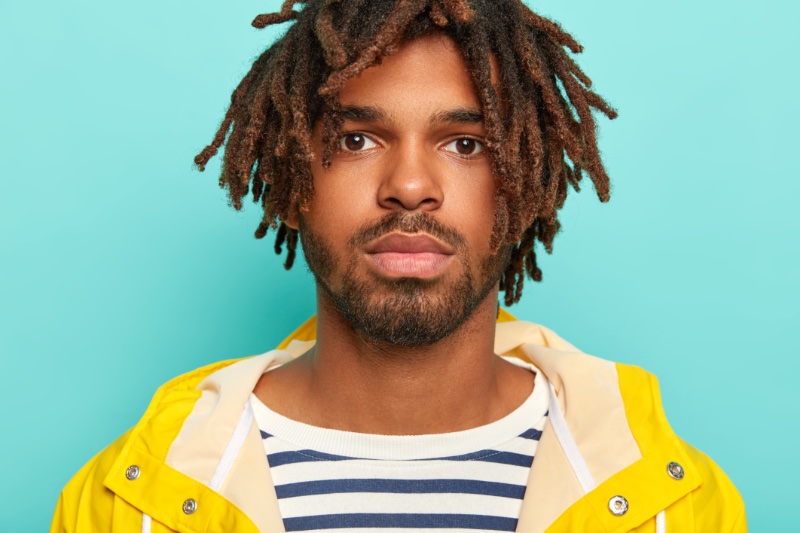 You can create low-maintenance dreadlocks by matting and twisting the hair over time. Patience is critical here, as it can take time for the hair to lock.
Layered Cut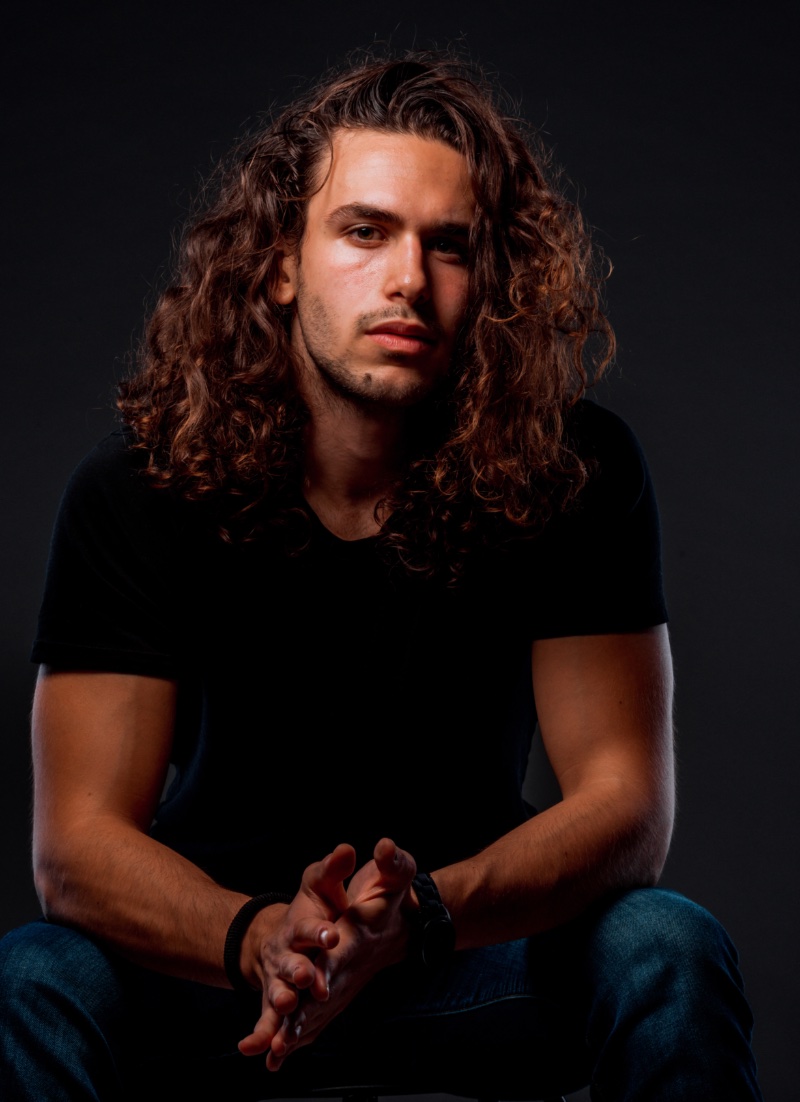 Cutting the hair in different lengths can reduce bulk and prevent the "triangle" effect, making your hair more manageable and giving your curls a more defined look.
Slicked Back
Apply some hair product and slick your curls back for a neat and formal look. This style pairs well with formal attire.
Shaggy Mop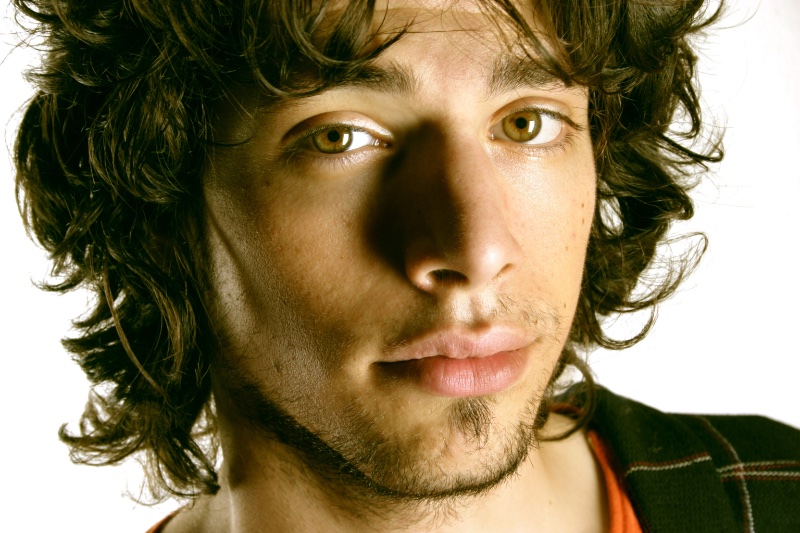 This laid-back style involves cutting the hair in a shaggy and unkempt way. It can look stylish on men with curly hair, lending a relaxed vibe.
Styling Products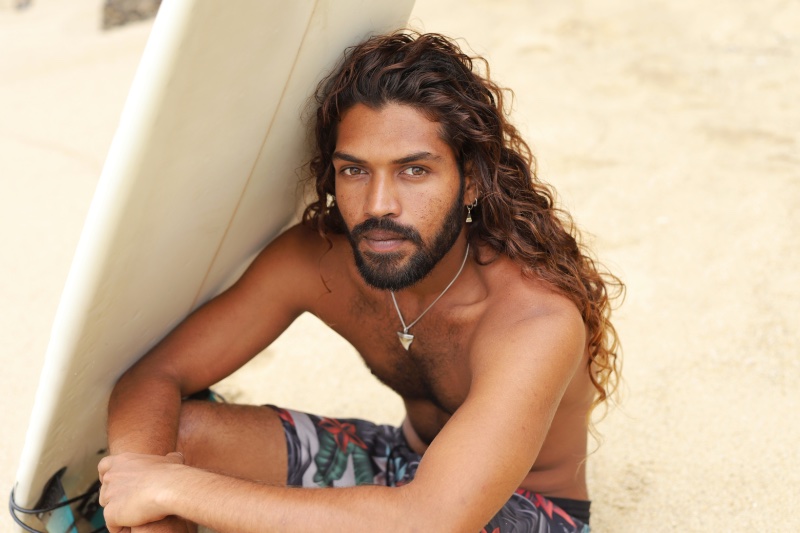 Managing and maintaining the beauty of long curly hair requires an arsenal of styling products tailored to enhance your curls' unique properties. Here's a guide to the essential items to keep your curls looking their best.
Salt Spray for Texture & Volume
Salt spray is excellent for adding texture and volume to your curls. It mimics the effects of seawater, giving your hair a beachy, tousled look. This product is beneficial for men with loose, wavy curls.
Styling Cream for Shape & Definition
To define and shape your curls, opt for a styling cream. These products often contain moisturizing ingredients that nourish your hair while helping to sculpt and refine your curl pattern.
Wide-Tooth Comb for Detangling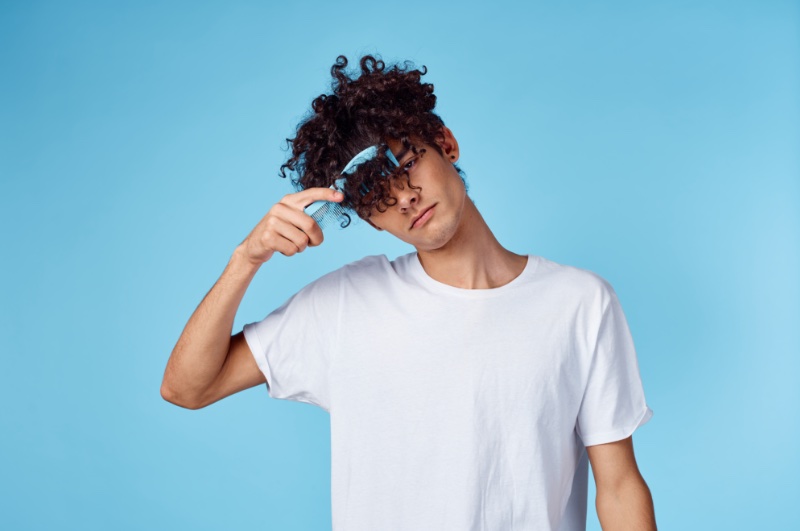 Detangling damp hair can be a delicate process for men with curly hair. A wide-tooth comb is your best ally in this scenario, as it can help detangle your locks without causing breakage or damaging your natural curl pattern.
Hairdryer with Diffuser for Frizz-free Drying
Use a hairdryer with a diffuser attachment to dry your hair without inducing frizz. This tool evenly distributes the heat throughout your curls, reducing frizz and promoting a more defined pattern.
Curl Cream & Texture Spray for Tighter Curls
If your hair sports tighter curls, consider incorporating a curl cream or texture spray into your routine. These products enhance your natural curl pattern, adding definition and shine.
Maintaining Long Curly Hair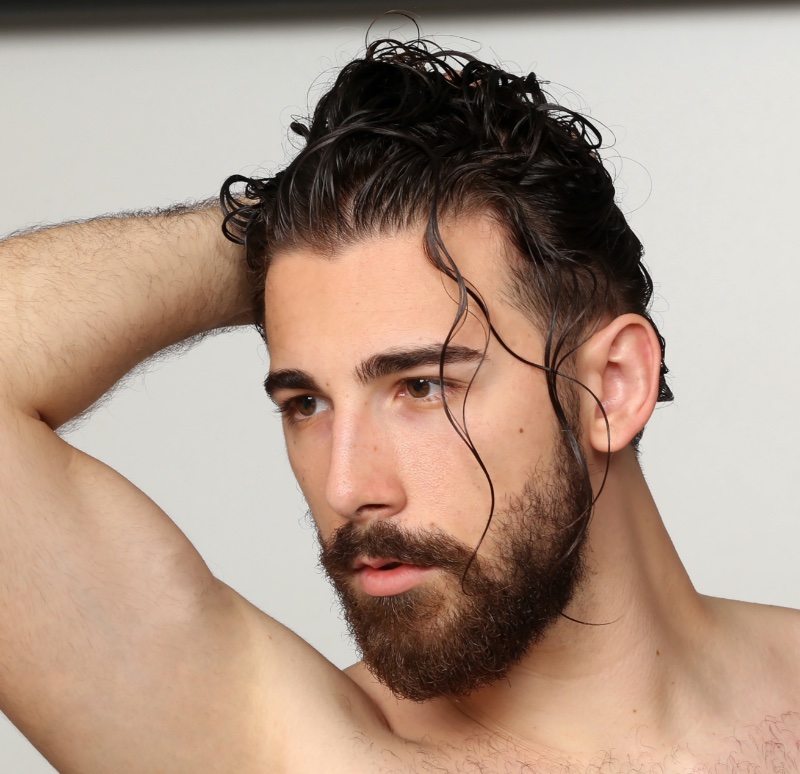 If you have long curly hair, you know how challenging it can be to maintain it. But with the proper techniques and products, you can keep your curls healthy, shiny, and frizz-free. This section covers the basics of washing, drying, and caring for long curly hair.
Washing Long Curly Hair
Washing your hair is the foundation of any hair care routine. However, washing long curly hair can be tricky. You don't want to strip your hair of its natural oils, but you don't want to leave too much excess oil on your scalp. Here are some tips to help you wash your long curly hair:
Wash your hair only a few times a week. Overwashing can dry out your curls and cause frizz.
Use a sulfate-free shampoo that won't strip your hair of its natural oils.
Condition your hair after every wash, focusing on the ends. Use a leave-in conditioner to keep your curls moisturized and healthy.
Use a hair oil or serum to add moisture and shine to your curls.
Drying Long Curly Hair
Drying your hair can be damaging if you're not careful. Here are some tips to help you dry your long curly hair without causing damage:
Use a microfiber towel or an old T-shirt to dry your hair. Regular towels can cause frizz and breakage.
Don't rub your hair dry. Instead, gently squeeze out excess water.
Using a hair dryer, use a diffuser attachment to distribute heat evenly and prevent frizz.
Avoid touching your hair too much while it's drying. This can cause frizz and disrupt your curls.
Care Tips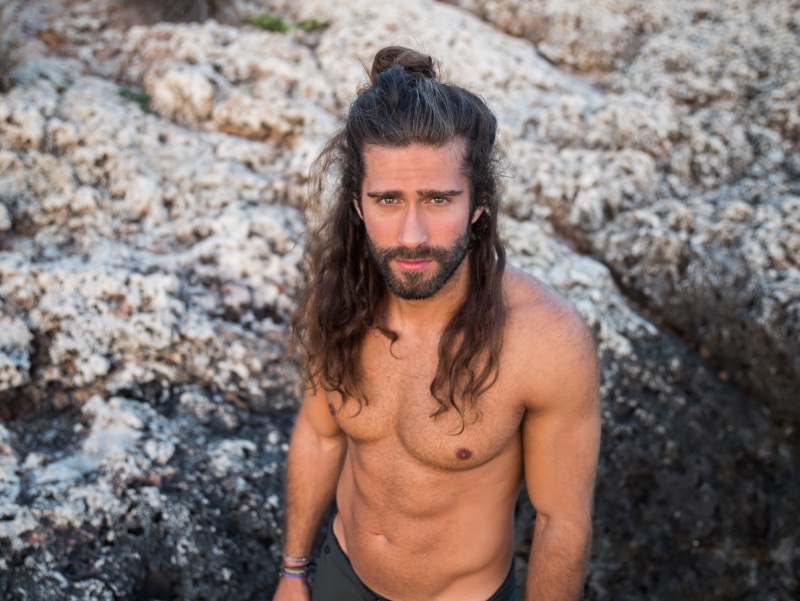 Caring for your long curly hair involves more than just washing and drying it. Here are some additional tips to help you keep your curls healthy and beautiful:
Use a wide-tooth comb or your fingers to detangle your hair. Please don't use a brush, which can cause breakage and frizz.
Consider using a salt spray to add texture and hold to your curls.
Use a hair gel or mousse to define your curls and prevent frizz.
Trim your hair regularly to keep split ends at bay.
Use a dry shampoo between washes if you have excess oil on your scalp.
By following these tips and using the right products, you can maintain your long curly hair and keep your curls looking their best. Remember to be gentle with your hair, and don't be afraid to experiment with different products and techniques until you find what works best for you.
Long Curly Hair & Facial Features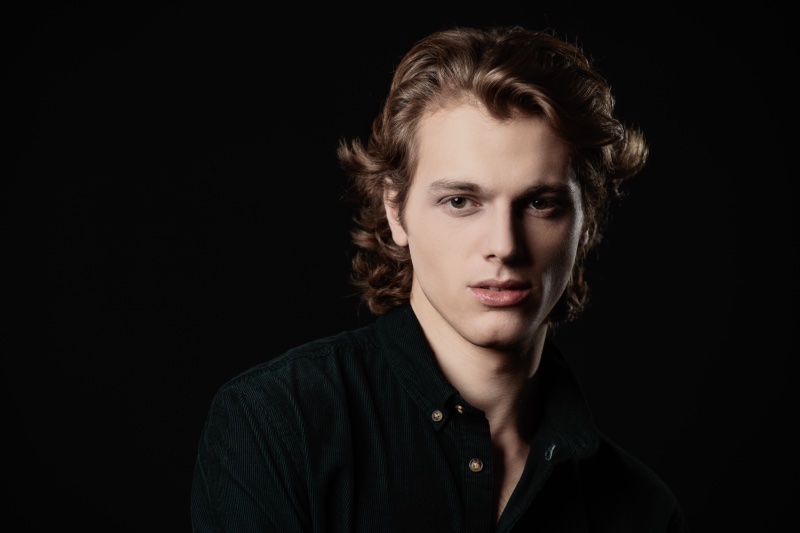 If you're a man sporting long, curly hair, it's crucial to harmonize your hairstyle with your unique facial features. Let's explore how to make the most of your curls, considering your face shape, facial hair, and other defining facial characteristics.
Face Shape
While long, curly hair can be a striking attribute for men of all face shapes; it's essential to tailor your hairstyle to best complement your specific face shape.
Round Face: To lend more angles and definition to a round face, steer clear of a middle part. A side part can help create a more defined and balanced look.
Square Face: If you possess a square face shape, capitalize on your curls' natural volume and texture. This approach can subtly soften your facial features.
Oval Face: Men with oval face shapes are in luck. The versatility of this shape allows you to pull off a wide variety of long, curly hairstyles.
Facial Hair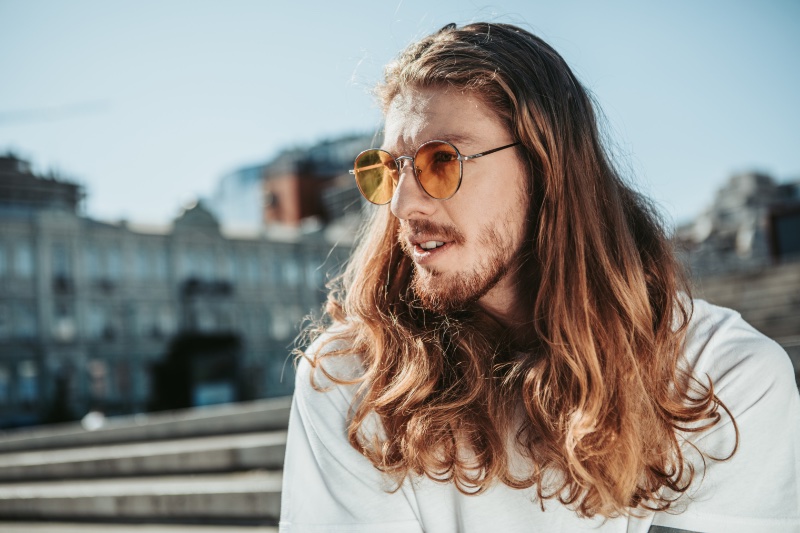 Facial hair can perfectly accompany long, curly hair, but maintaining balance is critical.
Full Beard: With a full beard, keeping your hair somewhat shorter can help prevent an excessively unkempt look.
Clean-Shaven: If you prefer a clean-shaven face, you can amplify the volume and texture of your curls, creating a more rugged look.
Mustache: A well-groomed mustache paired with long curly hair can lend an air of sophistication to your style.
Styling Hair Around Other Features
Beyond your face shape and facial hair, don't forget to consider other facial features.
Prominent Cheekbones: If your cheekbones are a defining feature, avoid hairstyles that add excessive volume to the sides of your face.
Strong Jawline: Men with strong jawlines should avoid hairstyles that add a lot of volume to the top of their heads.
Glasses: If you wear glasses, consider styles that keep hair off your face, such as a man bun or a half-up, half-down hairstyle, to avoid constantly pushing your curls away from your lenses.
Final Words
Embracing long, curly hair as a man isn't merely about having the courage to stand out. It's a journey of self-discovery, understanding the intricacies of your unique curl pattern, learning how to care for your curls, and experimenting with many styling possibilities.
This guide has provided an in-depth look into the world of men's long curly hair, detailing everything from identifying your curly hair type to mastering the art of haircut and hairstyle selection.
Managing long curly hair for men is an art, a science, and a test of patience, but the results are worth it. When treated right, your curls can become your most significant style statement, framing your face and enhancing your overall appearance. Each man's curly hair is different, requiring personalized care and attention.
Remember that the key to perfecting your look is understanding your hair's needs, choosing suitable products, and adopting a lifestyle promoting your curls' health and vitality. When armed with the proper knowledge and tools, any man can make his curly locks the envy of those around him. Stay patient, stay committed, and your curls will thank you.