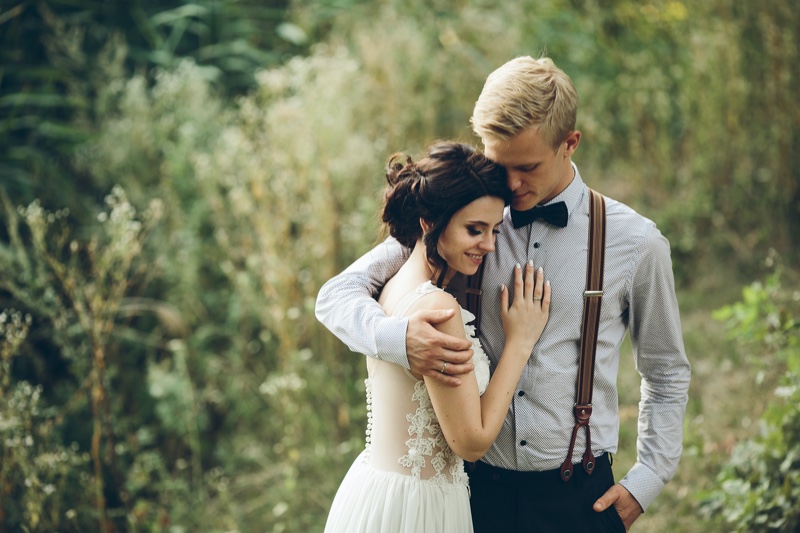 If you're getting married soon, you must know there's a lot of buzz around the bride. Perhaps you can be mistaken to think you'll go unnoticed as the groom. As a groom, you're not entirely on the periphery. In anything, your wedding day is an excellent opportunity to up your fashion sense and complement your bride.
But it's not always that simple.
You see, brides will always seem to have it together. They not only know the dress they want but are also aware of the accessories to complement their look. Think about that choice of bridal accessories for a bride like a wedding flower crown, hairpins, hair clips, wrist corsages, hair combs, shoes, and jewelry. This can be quite a lot. Besides, sometimes you must make your choices based on the wedding theme, venue, décor, and season. So, while brides already have a clear picture of their wedding day look, some grooms struggle to choose their suit and the relevant accessories.
Yet, something as simple as the pair of shoes you wear can either make or break your look on your big day. But not to worry. In this article, we will share with you some invaluable yet straightforward tips to help you achieve that perfect and stylish look that will complement your bride.
Here are our wedding fashion tips to help you achieve that dapper look on your big day:
Go for the right garment
There are no two ways about it. You must get the right attire if you're to get everything else right. There are several factors you must not overlook when choosing your wedding attire. Do you have a dress code for your wedding? What season is it? Where is the venue of the wedding? What time of the day are you tying the knot? Is it a themed wedding? All these factors form a basis on which you'll make your choices.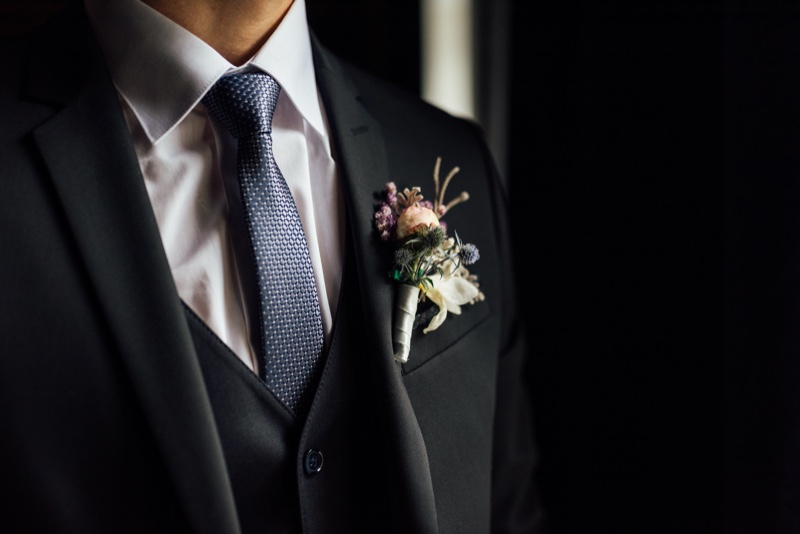 Consider your neckwear
It's easy to imagine that you can pick a tie from your existing collection, and you'll be set for your wedding day. Well, not so fast! Your choice of a tie for your most important day must be in sync with the wedding style and accessories. You'll do well to consider matching the shade of tie with your overall color scheme for the rest of the wedding party. Alternatively, complementary colors like dark or light versions of the bridal party will do.
Get quality shoes
Your shoes are an important part of your overall wedding day look. Steer clear from the temptation of picking up shoes that are made from poor quality materials like inferior quality leather as they might be anything but comfortable. Get yourself a pair of quality shoes with a perfect fit that are suitable to wear throughout the ceremony. Don't forget about other factors like the season, theme, and dress code.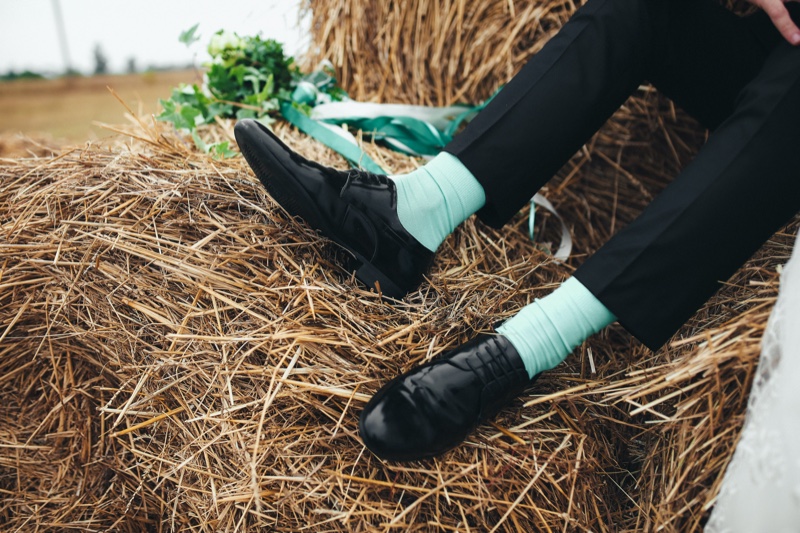 Your choice of socks matters
Your socks are another critical accessory that you must select carefully. While you can simply go for traditional socks with minimal detail that are timeless, you could also consider adding a playful touch to your overall outfit by introducing some patterns and color! Even then, there must be some consistency with the rest of the wedding theme.
Don't ignore other accessories
It's easy to assume that you don't need too many accessories, as the bride would. However, the best move to make is to take all the other accessories you may need into account. For instance, you may need cufflinks or tie clips depending on your choice of garment. When choosing such accessories, make sure they reflect your personal interests and style. You don't want to try something that is out of your tune with your personal style on a day like this. Remember, over-accessorizing will do more harm than good. It'll surprise you to know that you're better off with less. While everyone's attention may be on the bride, make sure you don't take away all the attention from your tux with accessories.
There you have it. Getting a stylish look for your big day doesn't have to be a daunting affair. You simply need to keep tabs on wedding accessories for the bride to make sure you make the right choice for yourself. At the end of the day, your wedding day is as important to you as it is to the bride, and the memories you'll make on this day will be forever. You certainly want to get it right while keeping it trendy!