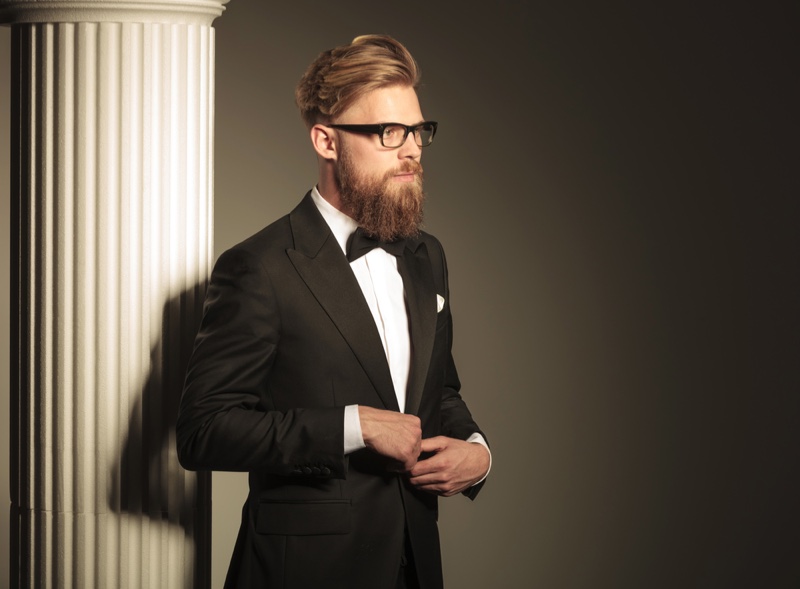 Weddings don't always have to be only about the bride. Show off your sense of style by staying on top of these three hot men's wedding fashion trends.
Here comes the groom!
Traditionally when we think of wedding fashion we think about the bride's dress. However, the groom's attire is just as important to making the day a success.
Studies show that what you wear plays a big part in how you feel. On your wedding day, it's important to look and feel your best. With the right outfit, you'll feel confident and be ready to seize the day!
Read on to learn how to express your personality with men's wedding fashion.
Men's Wedding Fashion
Men's wedding fashion can be a fun way to show your guests what you're all about. With the right outfit, you'll be able to make an impression on guests that last a lifetime.
Along with finding quality groom suits, you'll also need a shirt and shoes. The way you look will let the guests know you're personality. They type of wedding you're having, the time of day and your fashion sense will all help create your perfect look.
Next, we'll explore a stylish option for formal wedding attire.
Black Tie Wedding
First, we have the black tie attire option, the most formal wedding attire for men. If you decide to embrace this classic look you'll need all of the traditional pieces. With the traditional black tie look, you might consider using a quality 3 piece suit.
You'll want to have a black bow, black tuxedo, and a white shirt. Avoid using any type of neckties to express your originality. Instead, you'll want to accessorize the black-tie look with cufflinks, button studs, and a pocket square.
For a fall wedding, coordinate the pocket square accordingly. A gentle orange or yellow color can be the perfect eye-catching addition to your look.
You can even wear a pair of suspenders to help set yourself apart.
For a sleeker look try using a lightweight silk peak lapel with your outfit. Complete the look with a stunning pair of quality of leather shoes.
Cocktail Wedding Attire
A cocktail wedding is a perfect opportunity to blend a strong formal style with a softer more casual appeal. You'll have more freedom with this type of attire because you don't have to stick to the classic color schemes.
Instead, consider trying out some fun tux colors for fall weddings.
Make sure the shirt you choose is a fitted dress shirt. Your shirt can be any color you want as long as it compliments your suit choice.
A fall orange suit with a slightly yellow-hued shirt would help give your outfit a sense of character. Finally, find a stylish formal loafer shoe or a classic Oxford shoe with a rounded toe.
For fall footwear you could also consider a quality pair of Carmela shoes.
Stay up to Date on Every Fashion
Now that you know more about men's wedding fashion, you can begin to explore styles for your everyday life.
The Fashionisto began in 2008 to help people like you stay up to date with all of the latest fashion trends. Modeling agents and leading labels use our site as a sounding board for fashion ideas.
We have all of the articles you'll need to learn about men's fashion. Take your time exploring the different styles and clothing options. You'll be amazed at all of the ways you can express yourself.
You can also enjoy shopping from the comfort of your home with our online store.