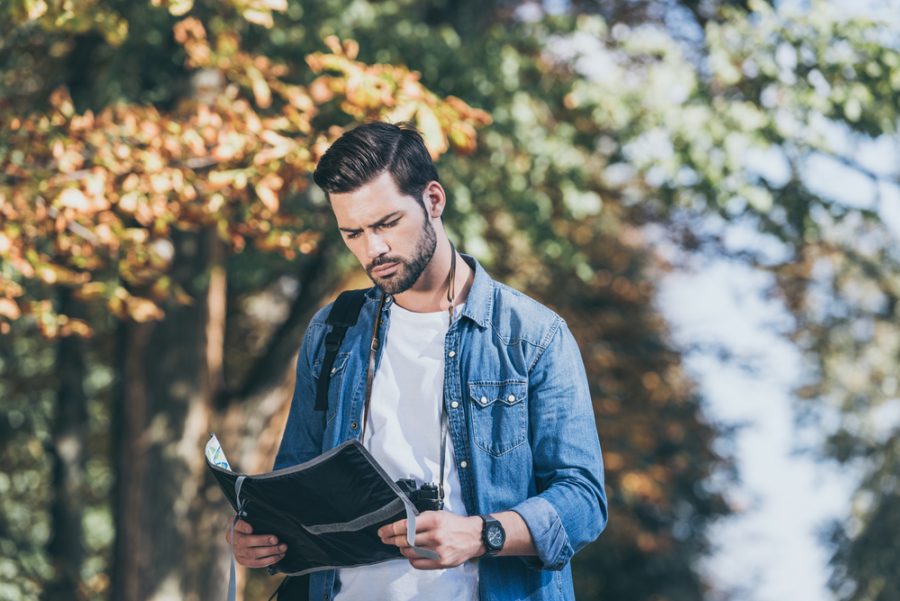 If you love both fashion and traveling, you're well aware of how expensive seeing the world and buying the latest designer clothes can be. We all wish we could have the best wardrobes and frequent the most luxurious 5-star resorts around the globe, but not all of us have the kind of budget required to facilitate such an extravagant lifestyle.
Fortunately, specific jobs will make your goal of becoming a traveling fashion lover much more obtainable. While annual income is the chief factor, other career attributes like the unemployment rate, regional job availability, and frequent travel requirements are also worthy of consideration when searching for travel-and-fashion-friendly jobs. With that said, here are 18 travel jobs that fit perfectly in line with the typical personalities and lifestyles of fashion fans everywhere:
1. Traveling Midwife
With roughly 360,000 new babies being born every day worldwide, there's an ongoing demand for qualified midwives. The high pay and ability to set up shop in just about any major city worldwide makes this a great career path for someone who wants to have extra funds for their fashionable spending sprees. Plus, you can use an online school for midwife education and complete your studies from anywhere, so this is a good option if you're already on the move.
2. Photographer
Whether you aspire to become a fashion designer or enjoy exploring the latest and most significant trends, learning photography skills can put you in an ideal position to work directly in the fashion industry. You could be a runway photographer, fashion magazine photographer, street photographer, wedding photographer, or tourism photographer, capturing people wearing designer brands worldwide. Likewise, working as a staff photographer for a news organization can expose you to travel and fashion-oriented events.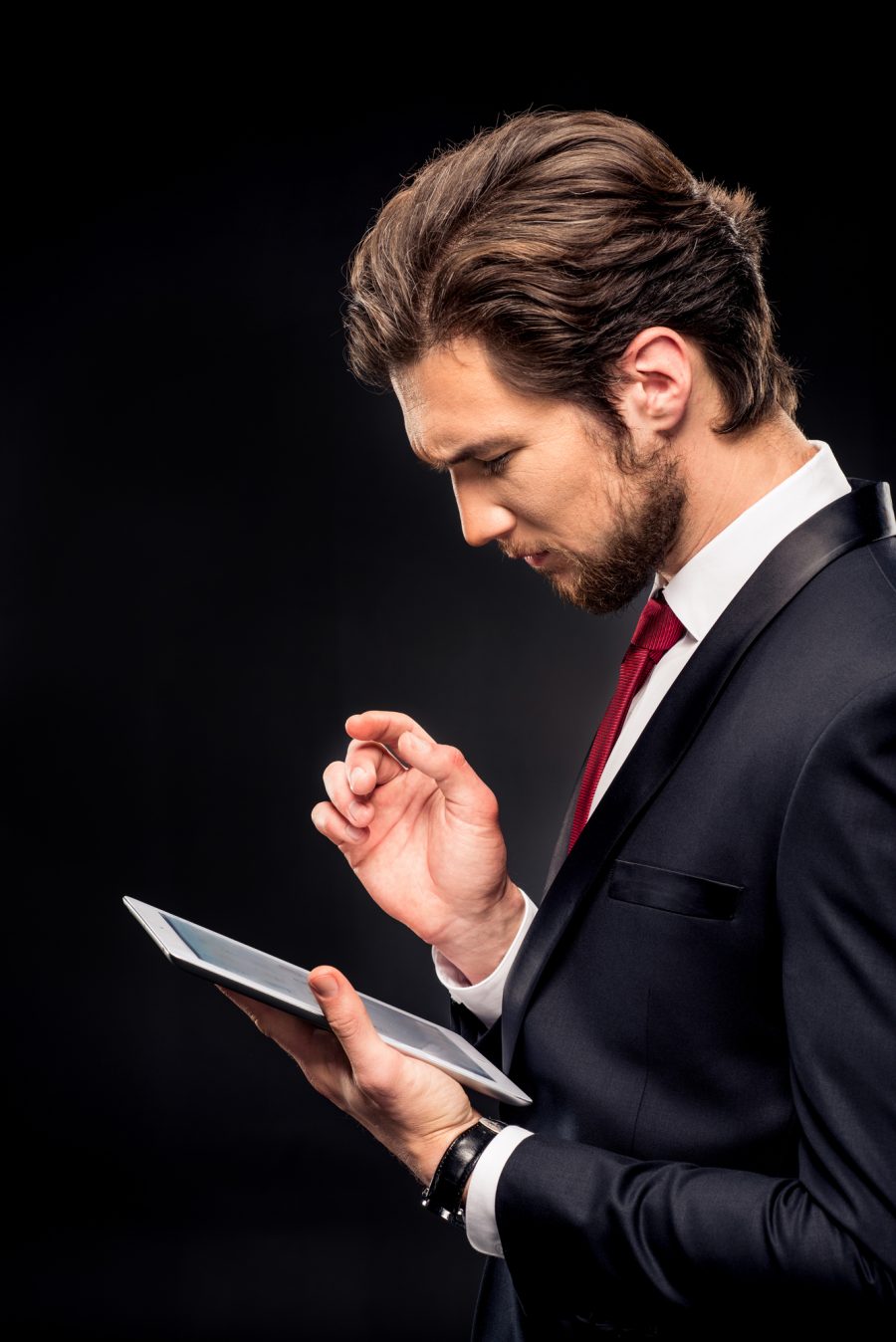 3. Retail Store Manager
While this job won't have you actively traveling, it's a career you can take anywhere because there are retail stores that need qualified managers in every country. If you have management experience or a business administration degree, you can appear in any significant city and easily find lucrative job opportunities. This kind of expertise can be applied to retail stores and restaurants, hospitality venues, and other businesses involving customer service.
4. Stylist
Becoming a stylist is one of those artsy career aspirations that can seem like a pipe dream until you realize that plenty of people are already doing it for a living. Initially, it may take time to build your reputation. Still, if you can gain notoriety for providing service to celebrities and social media influencers, you could build up a consistent base of clients.
Some of them will even pay for your travel expenses to have you accompany them to special events. Of course, becoming a stylist is something that most fashion lovers will find enjoyable, so file this one under the "getting paid for doing what you love to do" category.
5. Traveling Nurse
Traveling nurses work at various hospitals and clinics throughout their home country or abroad. Generally, you'd be sent to work at a specific location for a couple of months, although you often have the option of extending your stay. Your travel and hospitality expenses will be paid for, and you'll be earning a hefty salary, so you'll have plenty of extra money to spend on designer clothing and seeing the local sights. This sort of long-term tourism is often more fun than visiting a place for a few days. If you're interested in becoming a traveling nurse, acquire your CPR license before you hit the road.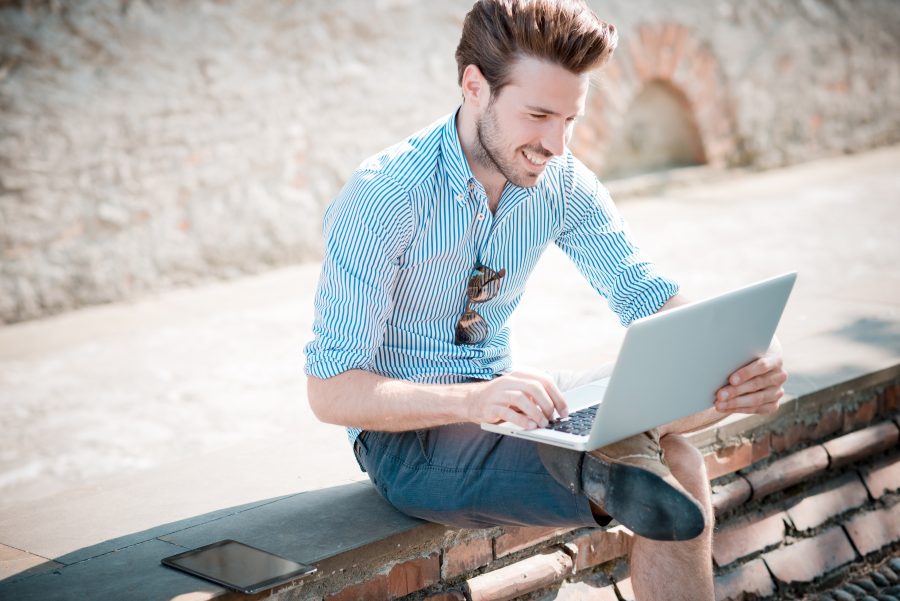 6. Blogger, Journalist, or Freelance Writer
If you have a knack for writing, you could easily put your talents to good use by offering freelance writing services, starting your blog, or landing a job as a traveling journalist. In the case of a blogger or freelancer, you'll have flexible control over your hours, rates, and where you work. In the case of a journalist, your travel and hotel expenses will be paid for, and you'll have the prestige of working for a published news company.
7. Online English Teacher or TESOL
Teaching English to speakers of other languages (TESOL) is an academic specialization that can grant you the freedom to move to any country and find stable employment. Alternatively, you can become an online English teacher and have access to a web-based interface that you can use to perform your job from anywhere in the world. With starting salaries of around $60,000 annually and the freedom of working from your laptop, becoming an online English teacher is an appealing option for anyone with decent grammar and speaking skills.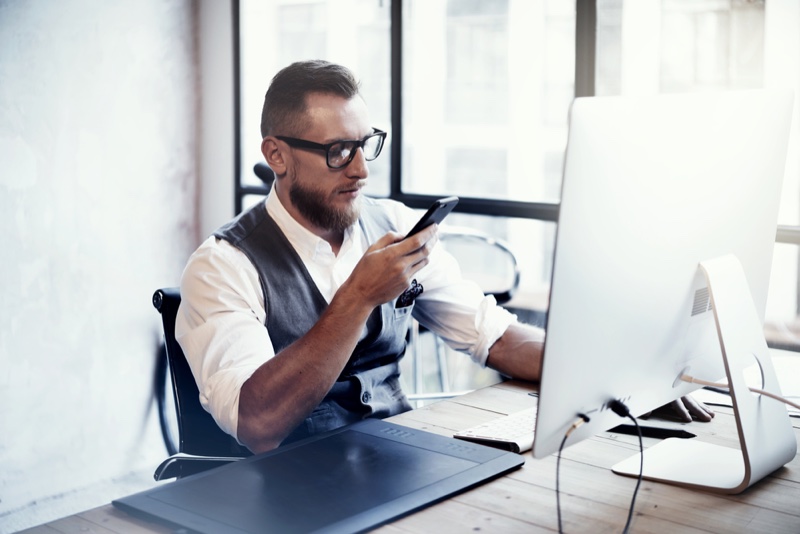 8. Affiliate Marketing
As an affiliate marketer, your job will be to promote the products and services of other companies online in exchange for a commission. This might seem like one of those work-from-home opportunities that's too good to be true, but you could become a top-earning affiliate who makes more than $10,000 per month in residual income with enough research and hard work. One major perk that affiliate marketing carries for fashion lovers is that brands will often send you free clothing and accessory samples so that you can review the items and recommend them to your audience.
9. Surfing Instructor
Since a good percentage of fashion lovers are also surfers, this is a suggestion that's worth mentioning if for no other reason than it seems like one of the most enjoyable jobs on the planet – you'd be getting paid to surf and teach others how to surf. The cool part is that you don't have to be a tidal wave shredding pro to teach someone how to stand up on a board and catch a small wave. Even if you've never surfed before, you could probably spend a summer learning the ropes and then charge others to teach them what you've learned.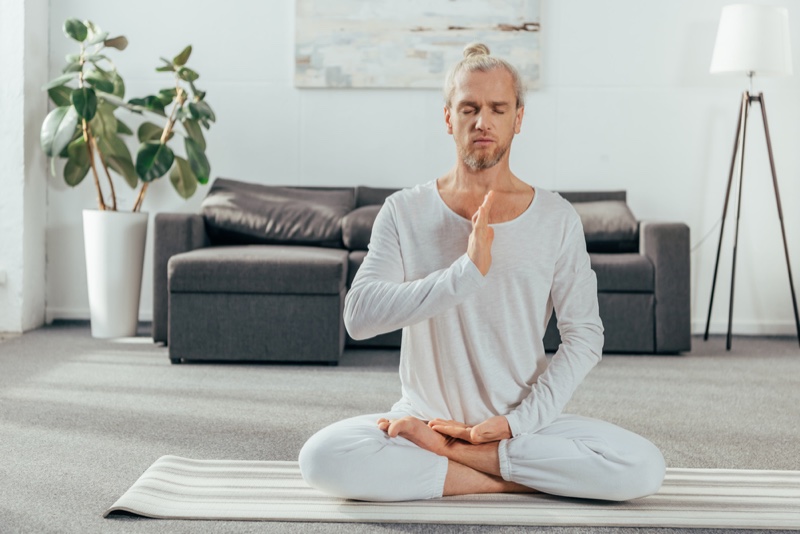 10. Yoga Instructor
As a yoga instructor, you'll be getting paid to do an activity that's good for your physical and mental health while also teaching others to do the same – it's a win-win for everyone involved. With yoga studios and gyms everywhere hiring instructors, there are far more employment opportunities in this industry than you'd assume. Tourism destinations and major cities have a higher density of yoga classes, so you should be able to find jobs or clients in any country as a qualified yoga instructor.
11. Party Planner
You might be thinking, "yeah, right as if I could get paid to plan parties." Despite your disbelief, an entire bustling industry of professionals makes generous amounts by helping wealthy people plan extravagant parties. Such events will often showcase a diverse mixture of fashion, so being a party planner is perfect for any fashion enthusiast. However, don't think this job is a walk in the park, as there can be a gauntlet of logistical steps involved in event planning.
12. Cruise Ship Employee
Working on a cruise ship can be loads of fun, and since you won't have any living expenses in terms of rent or utilities, you'll have plenty of extra funds to spend on designer brands. Plus, with thousands of passengers on each cruise and each passenger bringing a suitcase packed full of their best outfits, you'll be around nicely dressed folks all day long.
While these jobs aren't exactly the highest paying, all of your earnings can be saved or spent because you get free room and board plus food while you're on the ship. Also, you're getting paid to go on cruises repeatedly while everyone else on the ship has to pay hundreds or thousands of dollars to go on a singles cruise.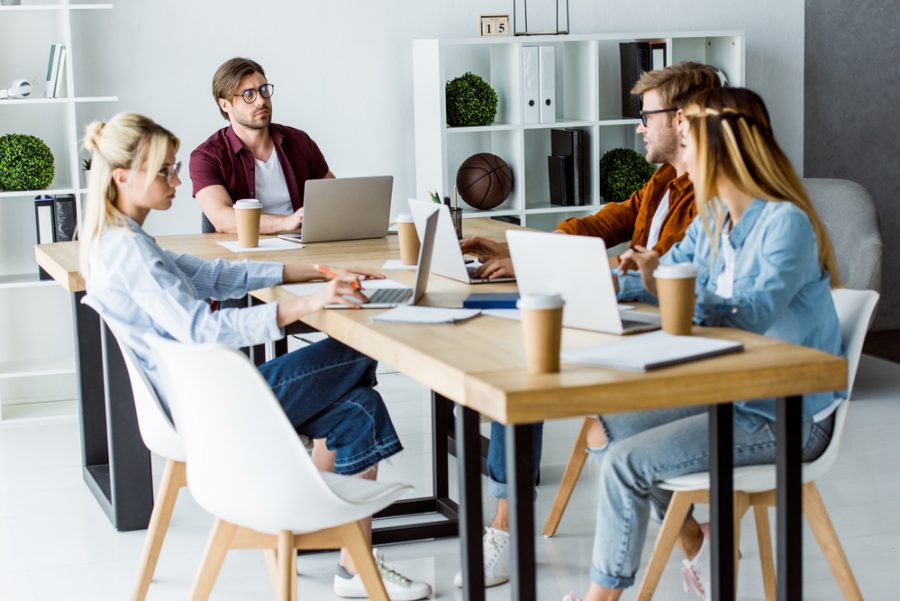 13. Translator
If you're a bilingual fashion lover, you might want to consider completing a translation degree program to obtain certification that can land you a job as a translator in many foreign countries. With this credential, you'll be optimally equipped to get up and move almost anywhere, mainly if you specialize in translating other significant languages into English. Translating fashion magazines and blog text into other languages for international publication is another way a fashion enthusiast could steer this career in the direction of their preference.
14. Bartender
Bartenders who work in busy tourist destinations can rake in dollars on a busy shift, and since most of that money comes in the form of tips, you'll have plenty of cash on hand for designer clothing purchases. Plus, you'll be interacting with cool and exciting people from all demographics, so you'll encounter your fair share of trending fashion while doing your job. With millions of bars worldwide and new bars opening every day, you can go to almost any well-populated region and find employment as a skilled bartender. Plus, this is a trade that you can learn through relatively quick courses as there's no requirement for a degree of any sort.
15. Tour Guide
While you'll need to be prepared to lay down roots and get to know one location at a time, this is an excellent option for someone who prefers the extended stay approach of overstaying for a week. You could visit a country and stay there for a few weeks to become familiar with the local attractions. Then, you could put together a custom itinerary with the help of travel apps like Google Maps or Route4Me and start offering local tour guide services.
Since tourists often spare no expense to make their vacations enjoyable, this can be a very lucrative traveling business. When the slow season comes around, you can travel to another location where tourism is still busy. Of course, by interacting with so many tourists from around the world, you'll be able to check out regional fashion trends first-hand.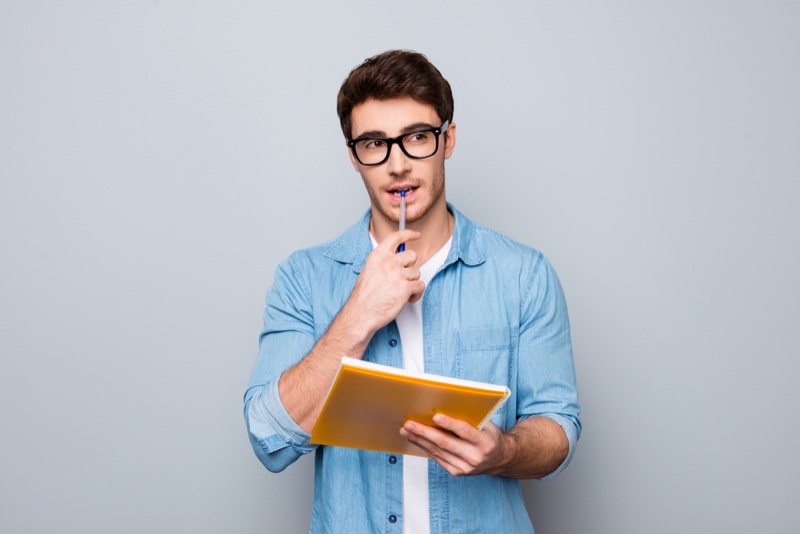 16. Costume Designer
A costume designer is another one of those career paths that's easy to doubt from a professional standpoint. Still, then when you start thinking about how many costume manufacturing companies and parties there are in the world every year, it becomes clear that somebody has to do this job. So, why not you? Of course, the correlation between costume designing and fashion is evident, as costumes are often just extravagant outfits.
17. Fashion Journalist
If you're serious about fashion and you've got a gift for the gab, you might want to look into becoming a fashion journalist to turn your passion into a full-time career. However, this recommendation is included towards the end of this list because most of these positions will require you to have a degree in journalism or communications. Furthermore, don't expect to get rich as a fashion journalist because the average annual salary is in the $60,000 range.
18. Model
This one is listed last because not everyone can become a fashion model. However, suppose you've already counted yourself out because of your current physical shape or facial features. In that case, you might still stand a chance with a rigorous workout regimen that gets you into magazine-ready shape. Photographers and editors are always looking for exciting and unique looks, so that flaw you've always wanted to hide might wind up being the quirky feature that lands you a spot on the cover.
Traveling and Fashion Go Hand in Hand
If you've ever visited a major city considered a tourist attraction, then you know how pivotal shopping and fashion are to the tourism experience. After all, you can't visit a place and not check out its shopping venues. The significant part about having one of the traveling jobs listed above is that you'll have plenty of spending money when you visit exotic locations since the travel expenses are often paid for. If you know that you have a desire to travel the world and buy the most beautiful designer clothing, embarking on a career path that is conducive to such a lifestyle only makes sense.