Versace Photo Archives
The Versace brand has been the symbol of ultra-sexiness since 1978. Founded by Gianni Versace, the Medusa-branded label epitomized over-the-top glamour with its loud prints and flashy colors. Versace is now under the helm of Gianni's sister, Donatella, following his death in 1997. Donatella oversees womenswear, menswear, as well as Versace Couture, Sport, and Jeans Couture. Another diffusion line, Versus, founded in 1989 was resurrected by Donatella in 2009 after closing in 2005. Versace is sought after for their thigh high slits and barely-there mini dresses. For men, it's all about the sleek and masculine sex appeal. The Versace empire remains a family affair and continues to expand with hotels in Australia and Dubai.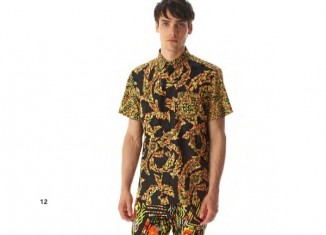 Versace Jeans Spring/Summer 2014–Italian fashion house Versace taps American model Myles Pimental to star in its spring/summer 2014 look book. Furnishing...
Men's style at the Oscars was elevated to new heights as celebrities took to the red carpet of the 86th Annual Academy Awards with a daring bravado.
Funk Behind the Scenes–With their new spring/summer 2014 campaign starring Nolan Gerard Funk, out in full swing, Versace shares a behind...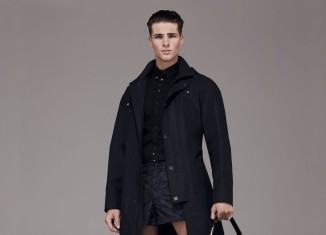 Versace Collection Spring/Summer 2014–British model Edward Wilding reunites once more with the house of Versace to appear in the spring/summer 2014...
The Hobbit actor Luke Evans attended the fall/winter 2014 show of Emporio Armani during Milan Fashion Week, donning a modern...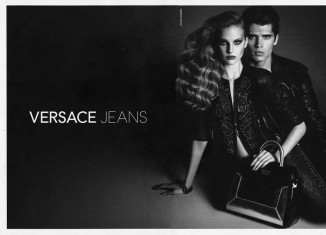 Versace Jeans Spring/Summer 2014 Campaign Preview–Model Brian Shimansky proves that he is a favorite of Italian fashion house Versace. Currently the...