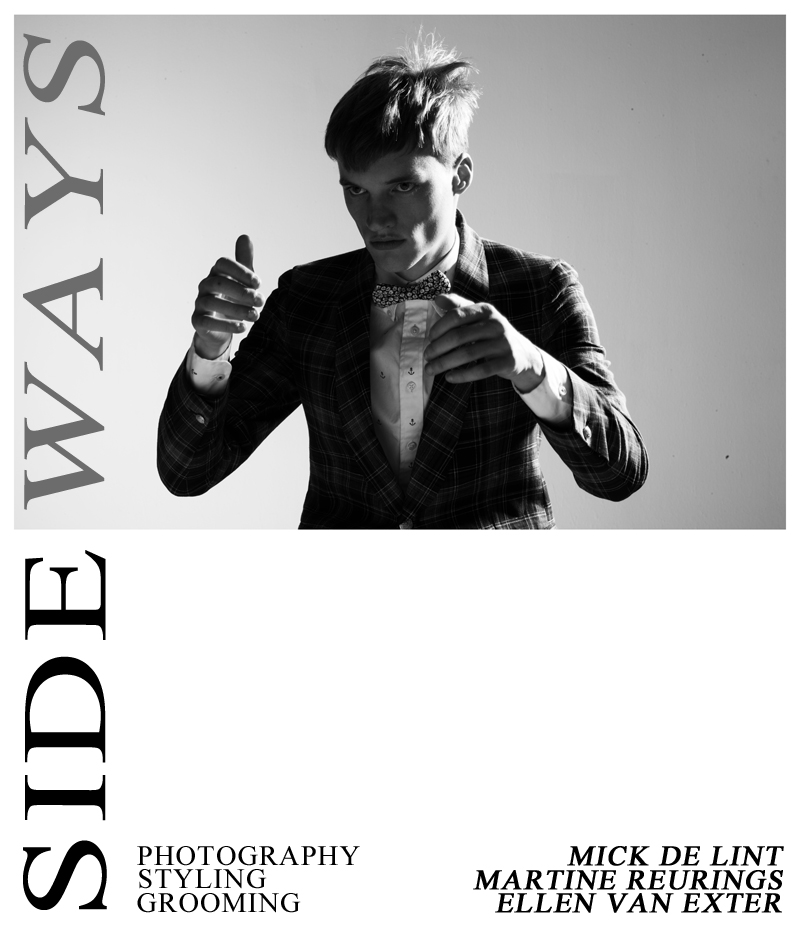 Sideways–Styled by Martine Reurings with a young aptitude for style, Republic model Benno Bas and Tony Jones Model Management's Ruben Eulink come together for a day out. Photographed in pieces from Hugo, Topman, Giorgio Armani and other brands, the handsome pair are captured by the lens of Mick de Lint. / Photo assistance by Jerome de Lint. Grooming by Ellen van Exter (Faas Veronique for Keune. Assistance by Georgina Hoppen.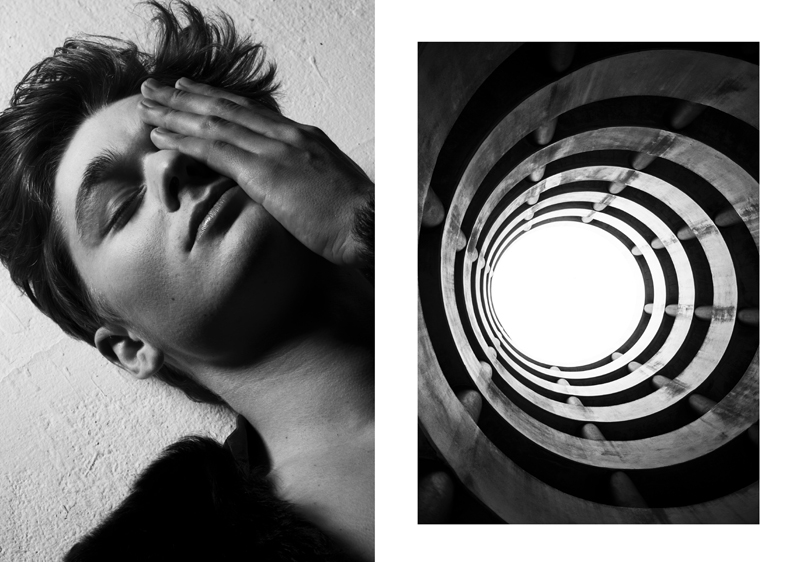 Benno wears fur jacket Kurt.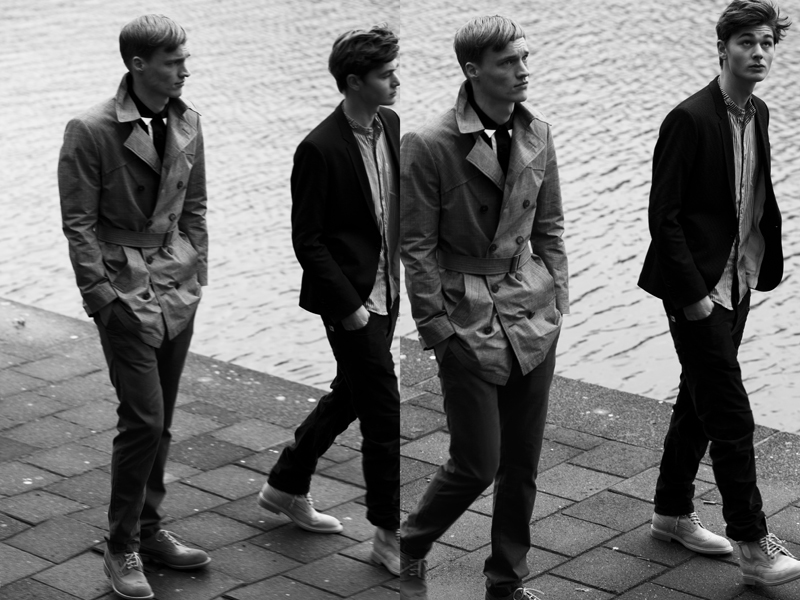 Benno wears
trench
Drykorn
, shirt
Topman
, trousers
Superdry
and shoes
G-Star Raw
. Ruben wears jacket
Drykorn
, shirt
Anerkjendt
, jeans
G-Star Raw
and shoes
Hugo Boss
.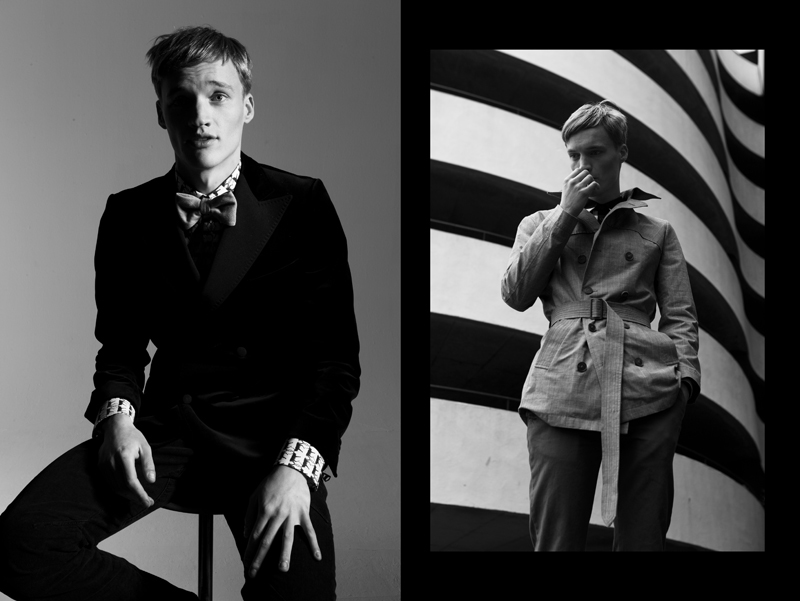 Left Benno wears jacket Cravatta Pelliano, shirt Hans Ubbink and bow-tie Hugo. Right Benno wears trench Drykorn, shirt Topman and trousers Giorgio Armani.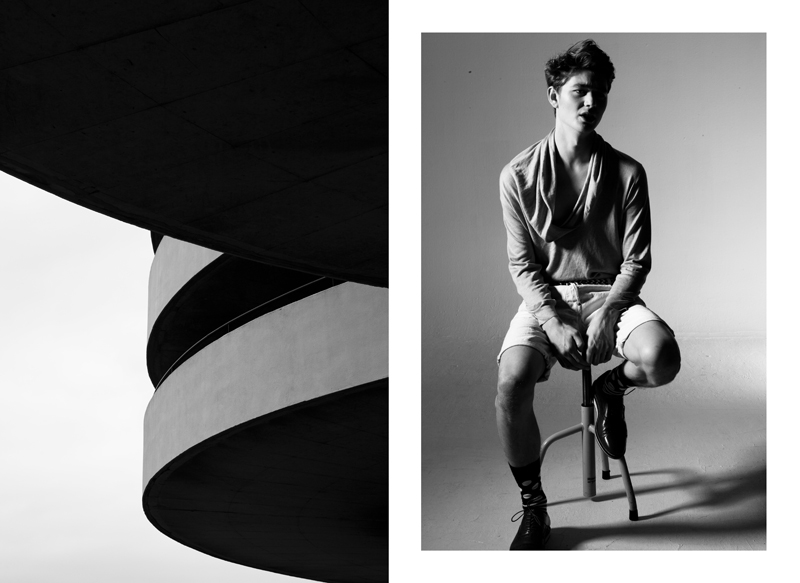 Ruben wears sweater GANT, denim shorts G-Star Raw, socks Happy Socks and shoes Tommy Hilfiger.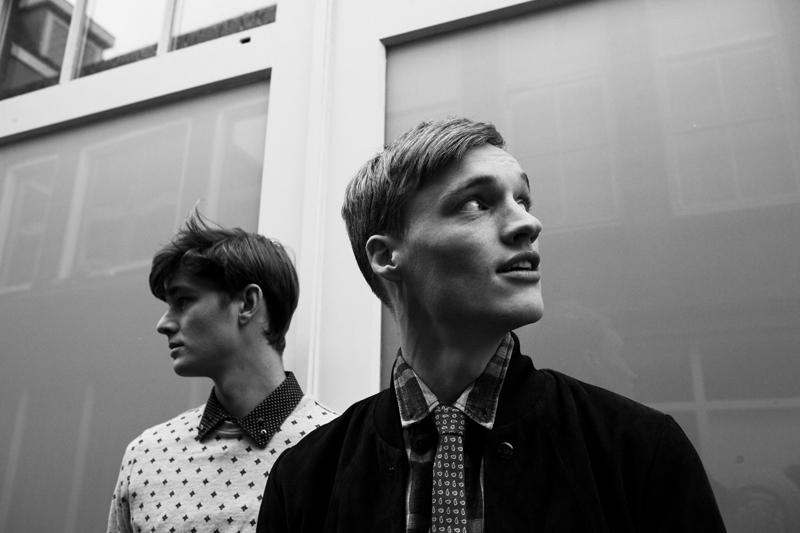 Ruben wears denim shirt G-Star Raw, collar tips and sweater Topman. Benno wears shirt Boss Orange, jacket G-Star Raw and tie Tommy Hilfiger.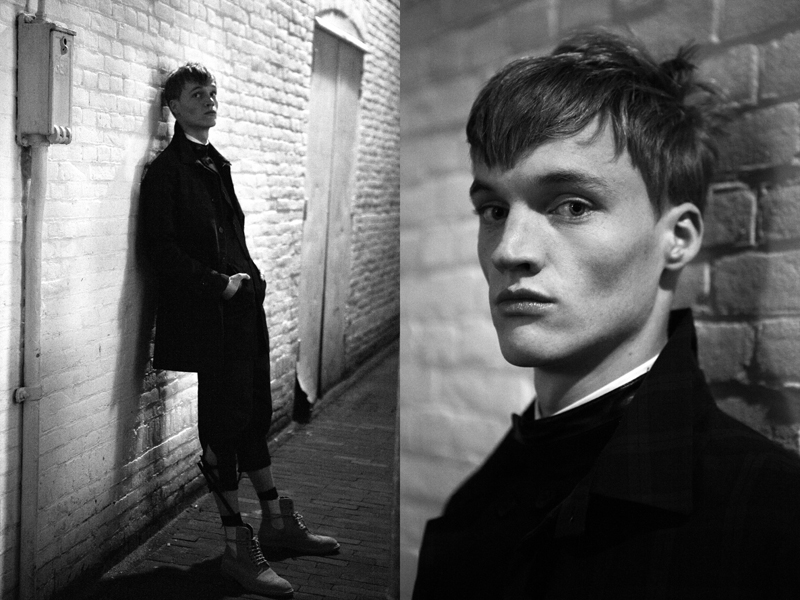 Benno wears jacket Drykorn, shirt Tommy Hilfiger, jeans G-Star Raw, socks Happy Socks and shoes Hugo Boss.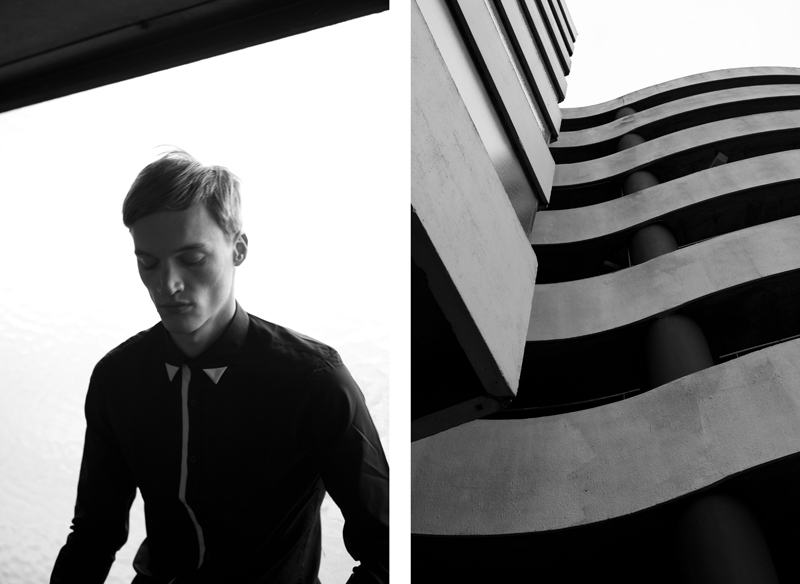 Benno wears shirt Topman. / Title Image Benno wears jacket Gant, shirt Tommy Hilfiger and bow-tie Topman.