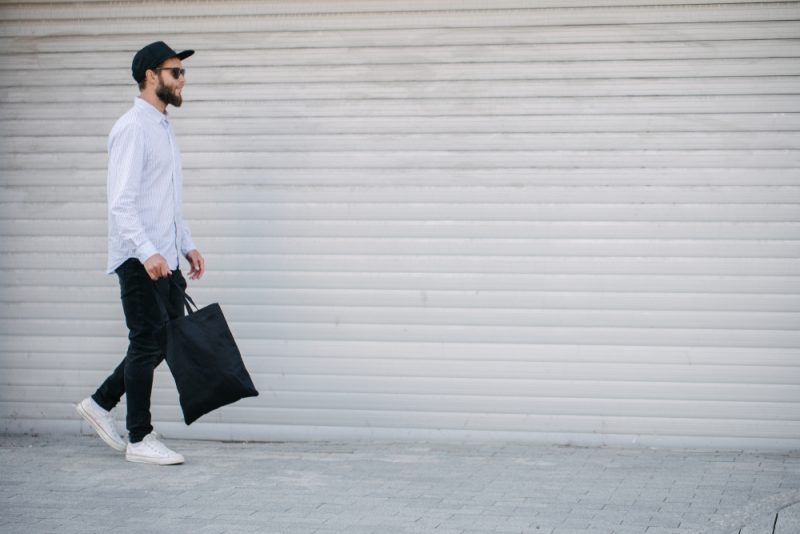 Bags are essential to everyday life because they make it easier to carry things from one place to the next. The digital age is here with us, and laptops, iPads, and other electronic gadgets that help us communicate are necessary to carry around. Therefore, a bag is a must-have for any man on the go since they allow us to carry our many necessities.
Depending on how much you carry on you, durability and strength may be one thing to consider when choosing a bag. While there are many different types of bags on the market, one popular style is the tote bag. Offered in various materials, tote bags can be as casual as cotton or formal as leather. If you're in search of a new tote bag, here are things to consider:
Check Out the Material
The bag's material is essential in terms of durability, elegance, and strength. When you purchase a tote bag, ensure that the material can hold up to the standard and quality you need. In this respect, since every bag has different materials with different characteristics, you must go for what you can afford.
Canvas tote bags are durable and thus long-lasting. Their design is sturdy and can hold heavy items. Since these bags come in different varieties, you can go for a cotton tote bag for delicate items. You can wash tote bags to keep them looking as close to new as possible.
Meanwhile, jute bags have a rustic charm outlook. They are pocket friendly and quite a looker. They are stylish to carry around while offering protection for your belongings. Another option to consider is the nylon tote bag. This material is resistant to damage. You can find some of the best tote bags like this at Manchester bee gifts. One additional tote bag to consider is one in a polyester material. The advantage of these bags is that they tend to retain their color.
Natural vs. Synthetic Tote Bags
It can be tough to choose between synthetic and natural tote bags. The positive side of synthetic bags is that they are flexible, versatile, and easy to clean. However, natural tote bags are more environment-friendly.
Evaluate Your Requirements
Getting a new bag requires funds, so once you have set aside the funds, you can then choose the kind of bag that suits you. You can opt to order online, which is more convenient. But other than the delays occasioned by shipping or the tote bags you require being out of stock, online shopping is the best if you make early arrangements.
Conclusion
Bags, other than being an accessory, offer a lot of convenience to men. But the kind of bag you get for your use should be equal to the task to offer you the best service. Tote bags come in many varieties, so you should ensure that you get the right bag for the required service. When choosing a bag, go for a reputable brand to ensure you stand out while getting the best service from the bag.