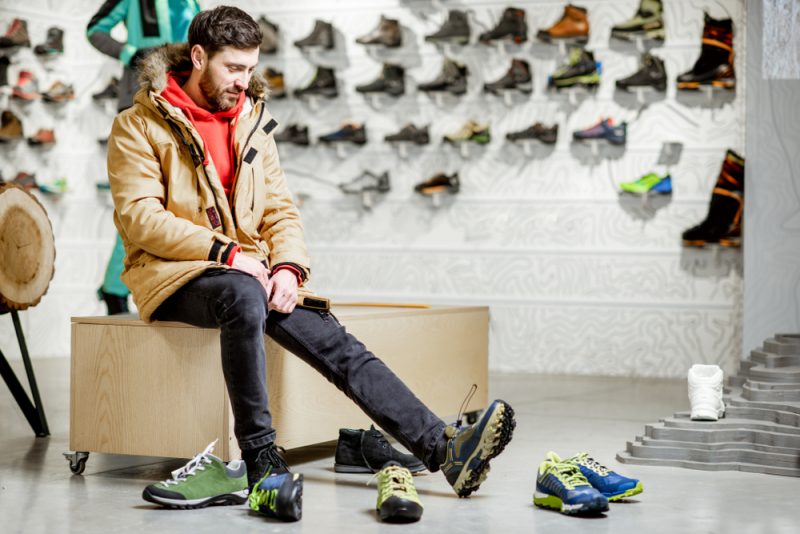 "A shoe is not only a design, but it's a part of your body language, the way you walk. The way you're going to move is quite dictated by your shoes." Those are the words of a star fashion icon, Christian Louboutin, and we have decided to open this article with the quote because it is the absolute truth. And yes, we also agree with the famous quote that says, "good shoes take you good places." 
Beautiful as this sounds, it becomes just as important to be on the lookout for perfectly fitting shoes that will serve one through the journey to one's desired destination, literally and metaphorically speaking. Looking to buy shoes that won't pinch at the toes, leave blisters, or require makeshift padding? We have got you covered with these very most helpful shopping hacks. 
Know Your Shoe Size
If you do not already know your shoe size, doing so is as easy as walking into a shoe store and having a professional take your feet measurement, or taking the measurement by yourself at your own spare time. All you will need for this is a pen, a ruler, and a piece of plain paper, preferably A4 size. Since the feet tend to shrink when exposed to moisture, try not to measure them immediately after coming out of the shower as you will not get the accurate size. 
Also, by noon to evening, the feet are fully relaxed, so those are the best times to determine your shoe size. Place your foot on the piece of paper and mark with a dot the spots where your heel and your most extended toe end. Align your ruler to touch the two dots and measure the distance between them (in centimeters). 
Repeat the process with your other foot, as most people have one foot more prominent than the other (and what are the chances that you aren't one of them?) Do note that shoe sizes often vary depending on the respective manufacturers. It is, therefore, crucial that you familiarize yourself with the brand's size chart before making your purchase.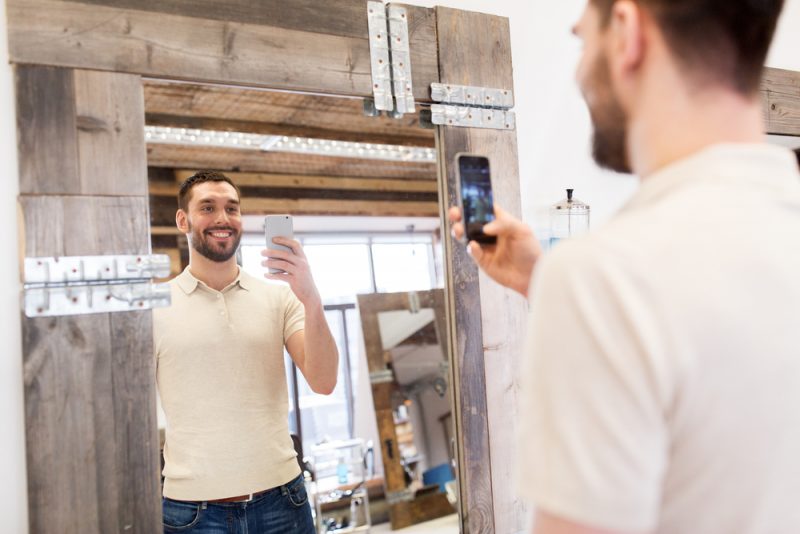 Shop Online Using Your Picture Cut-Outs
Earlier this year, New Zealand's ZM radio hosts, Carl Fletcher, Vaughan Smith, and Megan Papas suggested an online shoe shopping hack—print a photo of yourself and cut it out, cut out the feet as well. 
Hold the cut-out photo against various shoes on your screen to see which best suits your outfit and fashion sense. Interestingly, this tip has received wide acceptance, and a large number of people have attested to how effortlessly it has helped them make their choices while shopping for shoes.
Walk in Your Shoes to Ensure That They are Comfortable
And no, you do not have to purchase a pair; you will have to break in. Shoes are meant to provide comfort for the feet and protect them from external elements and beautify them while accentuating an outfit. 
The entire purpose is defeated if your gait is affected due to shoes that pinch. It erodes confidence too. Walk around the store in the shoes, making sure that the floor surface is hard. Carpets cushion your footfall and give the illusion of softness and comfortability, so we advise that you do not test your footwear on them. 
Again, if you are still confused as to whether that fabulous pair of shoes are the right choice, give them the walk-around test and don't hesitate to dump them if they don't meet up.
Check for Cushioned Insides
We trust that you seek comfort and durability in shoes. For this reason, we suggest that you be on the lookout for shoes with soft and cushioned insoles as they provide ergonomic comfort to the arch of the feet.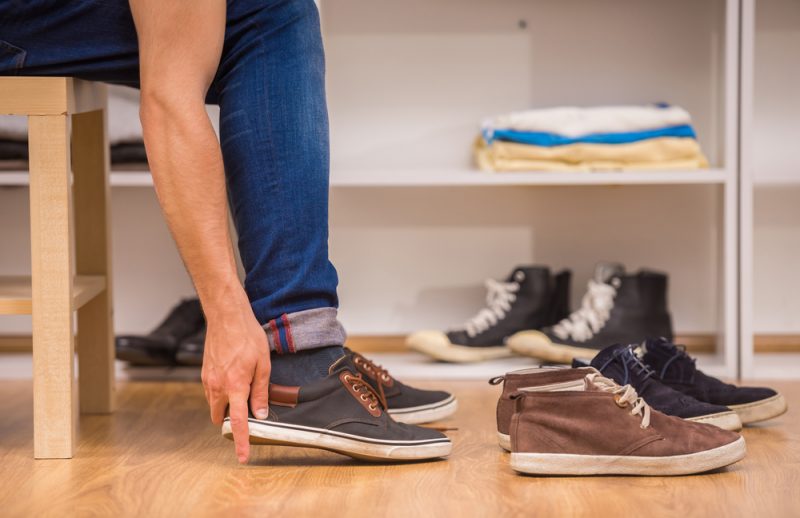 Do Not Shop for Shoes in the Morning
As mentioned earlier, the feet tend to relax fully by afternoon to evening, making these periods the most suitable times to try on and buy new pairs of shoes.
Decide on Whether You Want to Save Time or Take Time Shopping
Want to save time? Brick-and-mortar stores typically help you do this as they present fewer options. This is especially true of departmental stores that usually have only a small collection of shoes in the clothing section. 
As a result, you are left to choose between a few select (and most often quality) options provided. With online store shopping comes the luxury of selecting from a wide gamut of choices, which may leave you conflicted about what to settle for. This is not the best situation if you do not have too much time on your hands.  
Select Styles, Shoe Materials & Colors Based on the Setting
Oxford shoes in black color are the top pick for overly formal occasions. Dark brown and burgundy are also accepted in some settings. Exotic leather is suitable for social wear, while brogue, wingtips, saddle shoes, and sneakers are suitable for casual settings. 
Concerning colors, light brown and two-toned shoes are perfect for casuals. White shoes are for making a bold fashion statement; they are not for the timid.
Contrasts Never Fail
Having a particular outfit in mind when you want to shop helps you streamline your decisions. With contrasting selections such as brown shoes on grey suits, black shoes on a white tuxedo, you can never go wrong. Dress shoes can either match or contrast with your outfit. For uniqueness and superior quality, try getting a pair of solovair shoes. 
You have a lot of options to choose from between the Tassel Loafer, Monkey Shoe, and the Single Buckle Monk Shoe, which are included in the Solovair SS20 collection. 
Be Open to Buying Shoes on Sale
Contrary to widespread belief, shoes put on sale aren't always of inferior quality. In many situations, items are put on sale only so that the vendor can create space for new merchandise. Take advantage of this opportunity to get classic footwear at lower costs.