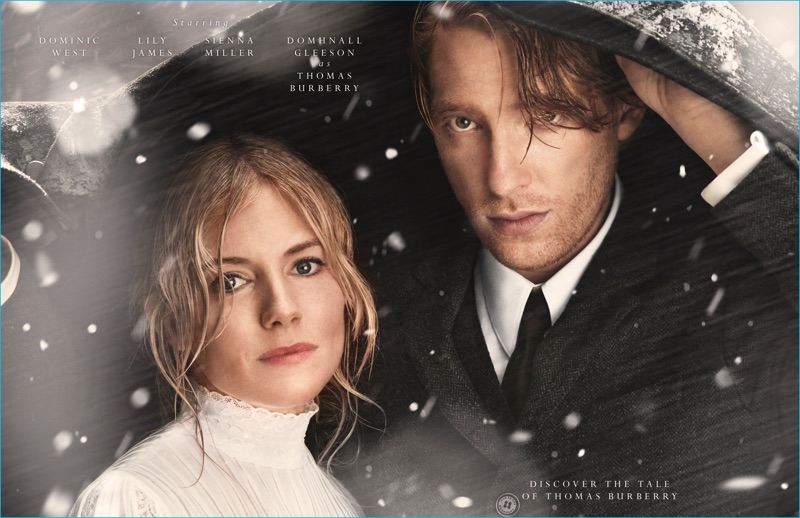 Approaching the holiday season, Burberry celebrates its storied heritage with a new film campaign. Premiering The Tale of Thomas Burberry, the English brand collaborates with writer Matt Charman and director Asif Kapadia. Sharing the story of Burberry founder, Thomas Burberry, the film encompasses a three-minute trailer.
Related: Check Into Fall with Burberry
Actor Domhnall Gleeson portrays Thomas Burberry, while Sienna Miller plays his fictional first love. The project also features Dominic West as explorer, Sir Ernest Shackleton and Lily James as fictional pilot Betty Dawson. Pivotal moments of the film, include Burberry's creation of weatherproof fabric garbardine, outfitting the military, and dressing explorers, as well as pilots.
Film: The Tale of Thomas Burberry
Christopher Bailey on Burberry's Holiday Film
Discussing The Tale of Thomas Burberry, Burberry chief creative and chief executive officer, Christopher Bailey shares, "This Christmas, as we celebrate our 160th anniversary we wanted to tell the story of Thomas Burberry–pioneer, inventor, innovator, and the man behind the iconic trench coat–in our own words."
Bailey continues, "The film we have made is a brief glimpse inspired by his full and extraordinary life, which threaded its way through the history of the twentieth century in all its tumultuous highs and lows."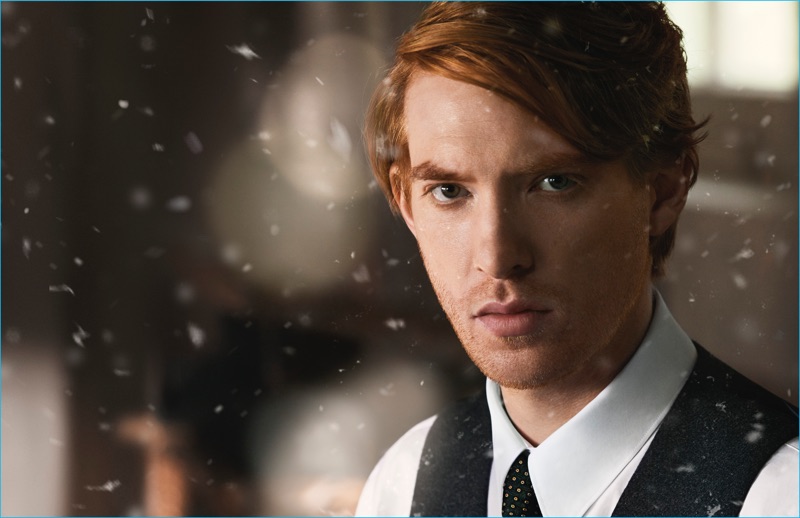 Addressing the talent behind the film, Bailey concludes, "To do justice to this story, we turned to a team of truly great twenty-first century British talent: Asif Kapadia, a director whose work I admire enormously, and a cast of our brightest and our best actors: Domhnall Gleeson, Sienna Miller, Dominic West and Lily James. We feel very proud to be sharing The Tale of Thomas Burberry this Christmas–his spirit and his vision are still at the heart of everything we do at Burberry today."
Burberry Holiday 2016 Campaign: The Tale of Thomas Burberry