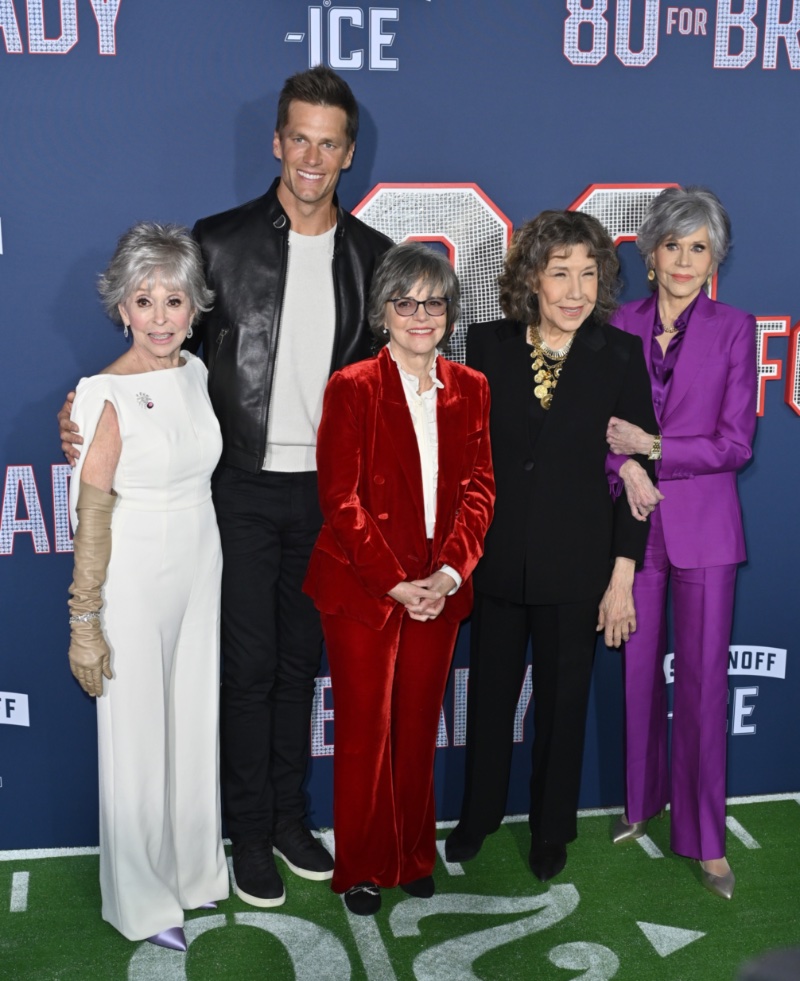 Tom Brady was enthusiastic on January 31, 2023, as he stepped onto the football-inspired red carpet at the Los Angeles premiere of his film, 80 for Brady. The comedy is based on an incredible real-life story in which four friends journeyed to Super Bowl LI with dreams of meeting their idol Tom Brady. Featuring esteemed actors Lily Tomlin, Jane Fonda, Rita Moreno, and Sally Field, this film has no shortage of star power!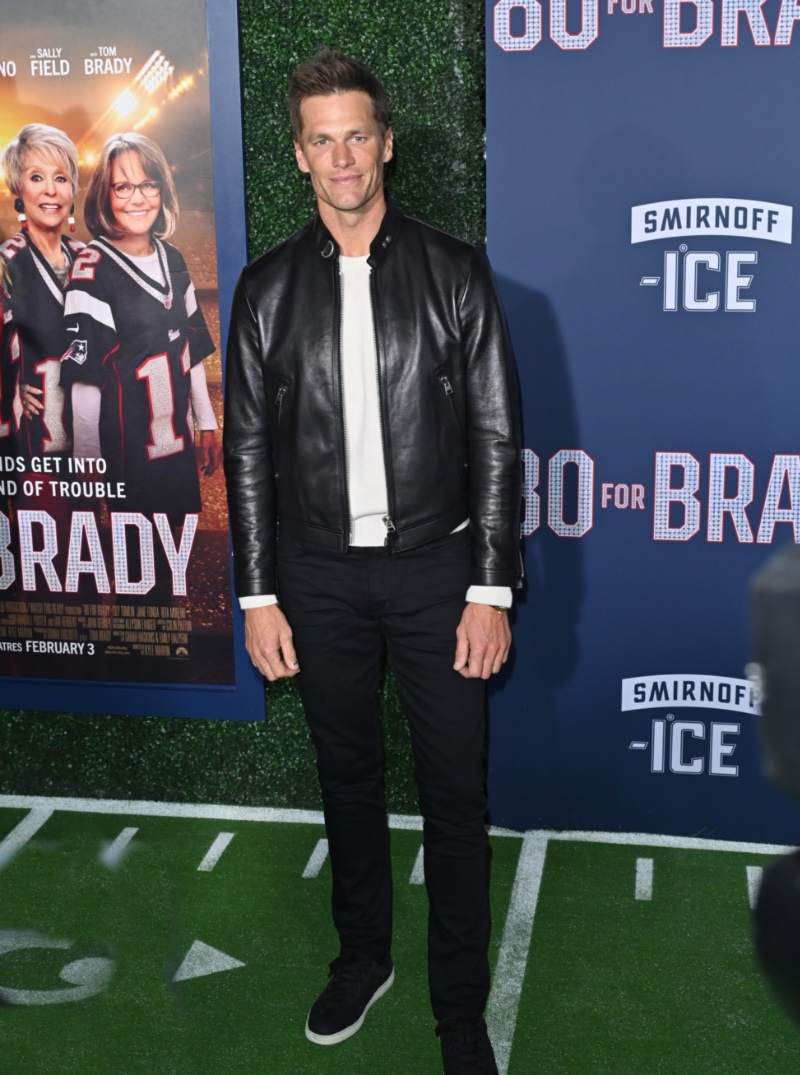 Tom Brady Wears Tom Ford for 80 for Brady Premiere
Tom Brady made an appearance at the premiere of 80 for Brady, decked out in none other than Tom Ford. With an effortless yet stylish semi-casual look, he sported a nappa plonge café racer jacket with a crewneck sweater from the esteemed American designer's line. He enhanced his dashing ensemble with slim-fit black denim jeans and Warwick sneakers.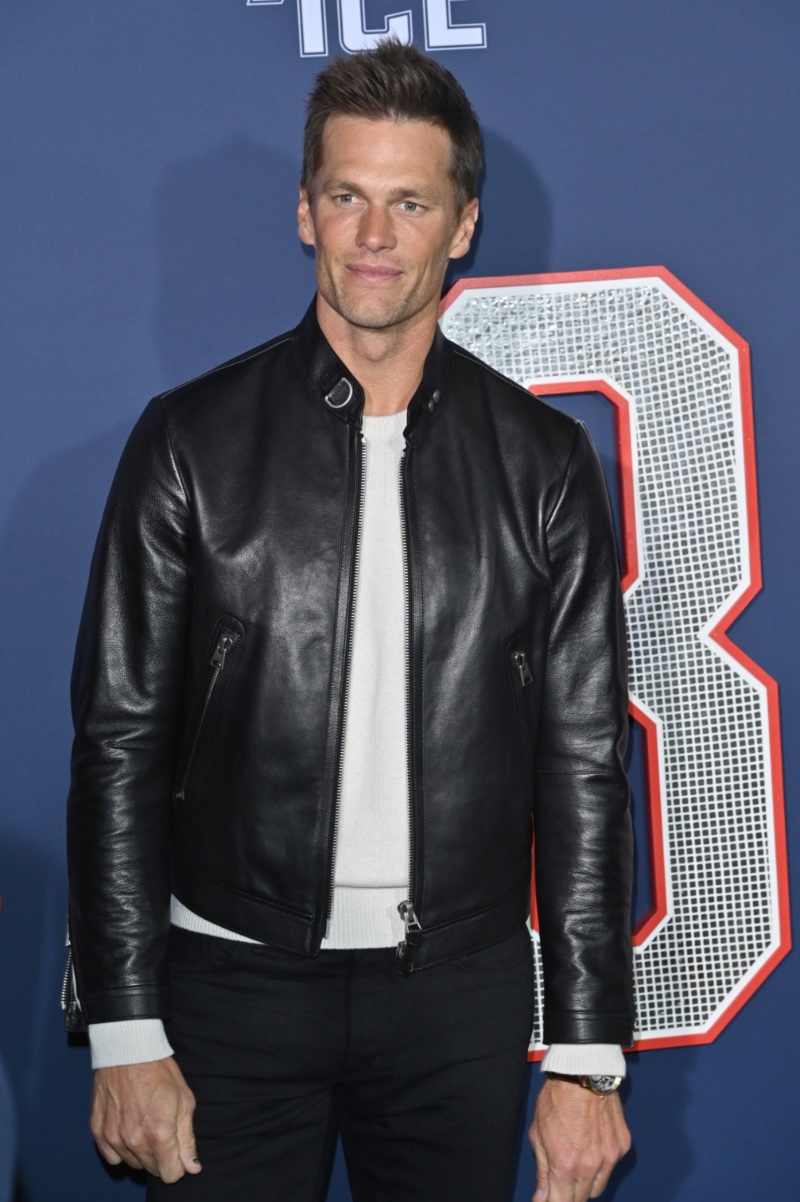 Tom Brady Announces Football Retirement
Tom Brady is also making news by announcing his retirement from football. Not the first go for Brady; on February 1, 2022, he declared that his illustrious football career was ending—but then he changed his mind. The renowned sports figure is now sure about ending a spectacular 23-year NFL career culminating in seven Super Bowl victories and countless accolades.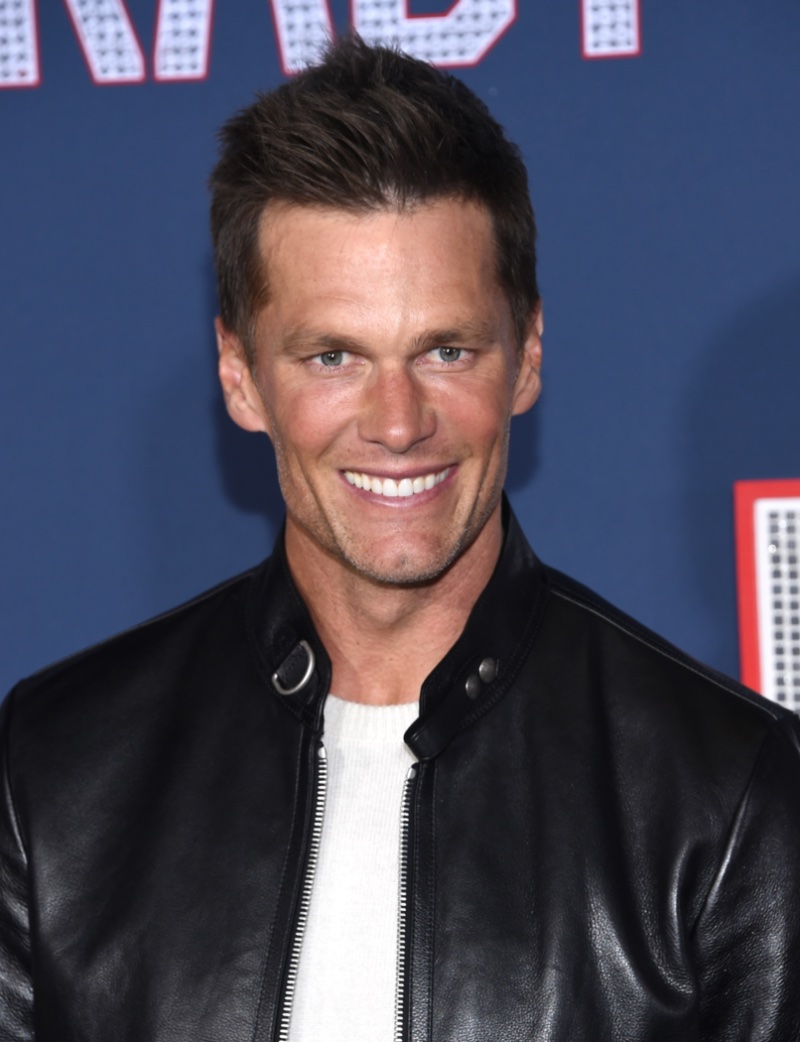 "I know the process was a pretty big deal last time, so when I woke up this morning, I figured I'd just press record and let you guys know first," Brady shared in a February 1, 2023 video on Twitter. "I won't be long-winded. You only get one super emotional retirement essay, and I used mine up last year, so really thank you guys so much to every single one of you for supporting me."