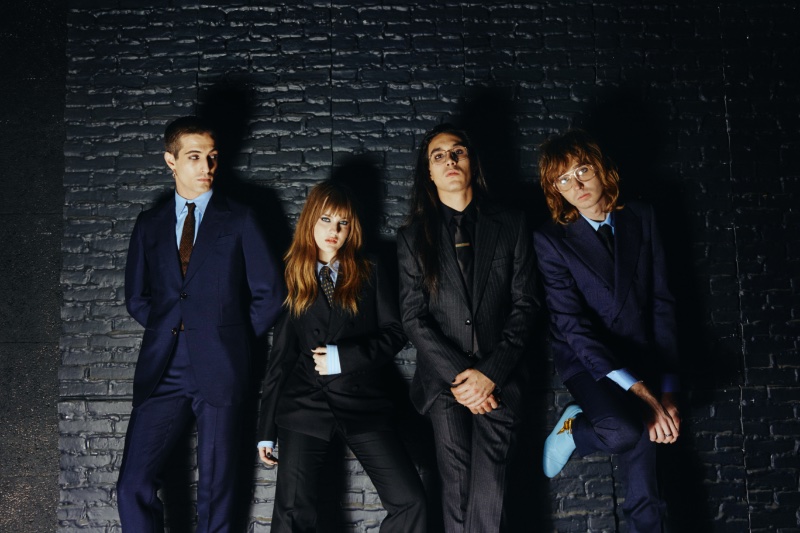 Italian rock band Måneskin is no stranger to the allure of Gucci. After gracing screens everywhere with their dramatic music video for The Loneliest, sporting the luxury brand's fashions, they are back in their sartorial best to introduce another catchy single.
Måneskin GOSSIP Music Video
Måneskin teams up with iconic guitarist Tom Morello of Rage Against The Machine and Audioslave fame for GOSSIP. As seen in their official music video for the track, Måneskin takes over an office to perform their new song, wearing sharp silhouettes befitting any professional.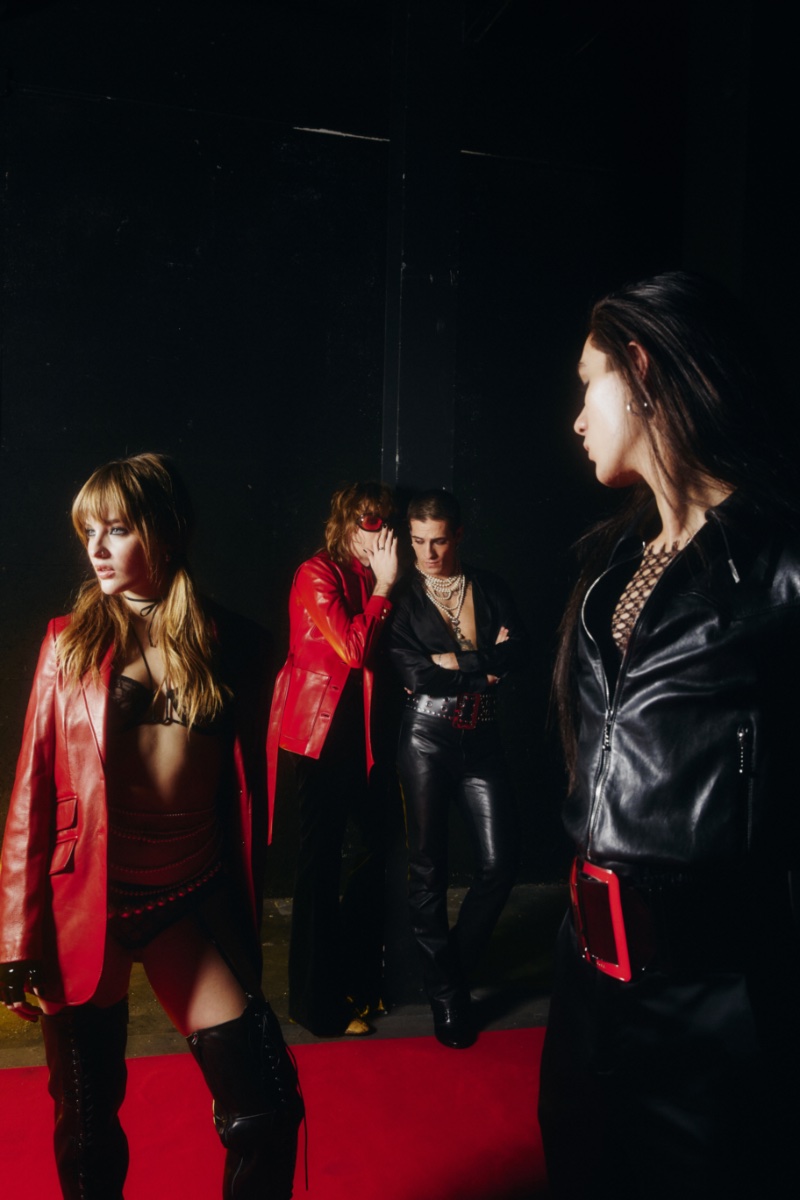 From bespoke suits and elegant eyewear, Måneskin proves they can master any aesthetic. Nevertheless, the band radiates its rebellious spirit with fashion-forward leather garments from Gucci. The label's bold reds and daring blacks reflect Måneskin's magnetic energy and captivating charisma.
Måneskin Vogue Italia Cover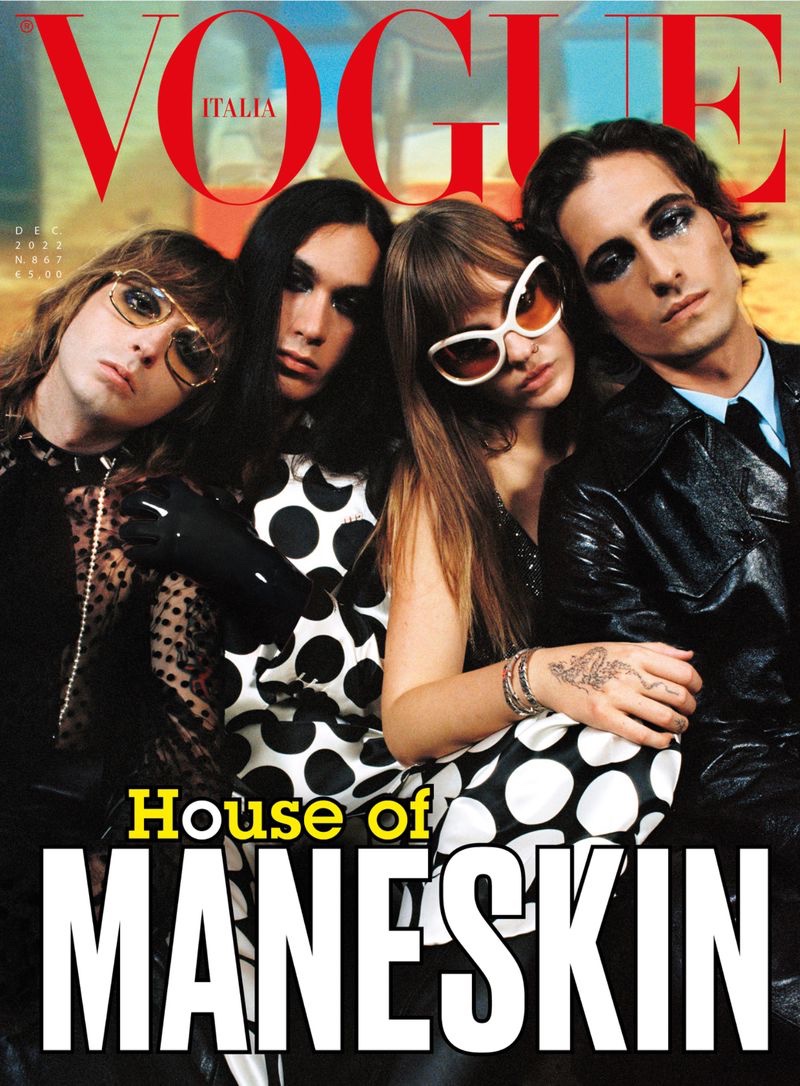 Propelled by Gucci, Måneskin is making an indelible mark on the fashion industry with each magazine cover they grace. Recently, the band was featured on the cover of Vogue Italia's December 2022 issue. Hugo Comte captured Måneskin's stunningly chic black and white Gucci looks, which Vittoria Cerciello styled.
The band's hair and makeup were in perfect harmony with the aesthetic they were creating; Eugene Souleiman styled their smooth tresses, while Vassilis Theotokis gave them a captivating smokey eye look that evoked an air of moody glam.
Måneskin Flaunt Cover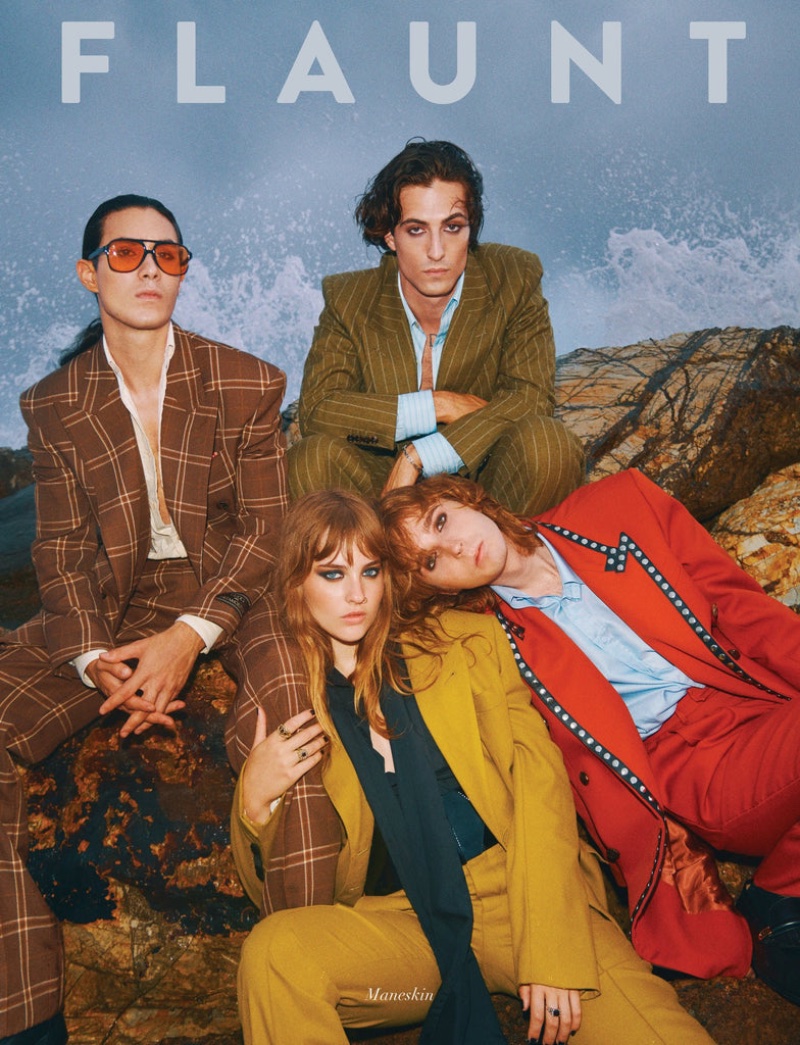 Channeling sartorial energy but in bright colors and bold prints, Måneskin had the pleasure of covering the American fashion magazine Flaunt. The rock band took to the beach for the Gucci-styled photoshoot.
While Federico De Angelis had the pleasure of photographing Måneskin, Anastasiia Gutnyk looked after styling. To create the desired beach look, Giulio Ordonselli mastered perfect wavy hair, while makeup artist Chantal Ciaffardini added dramatic eyeliner to finish the ensemble.