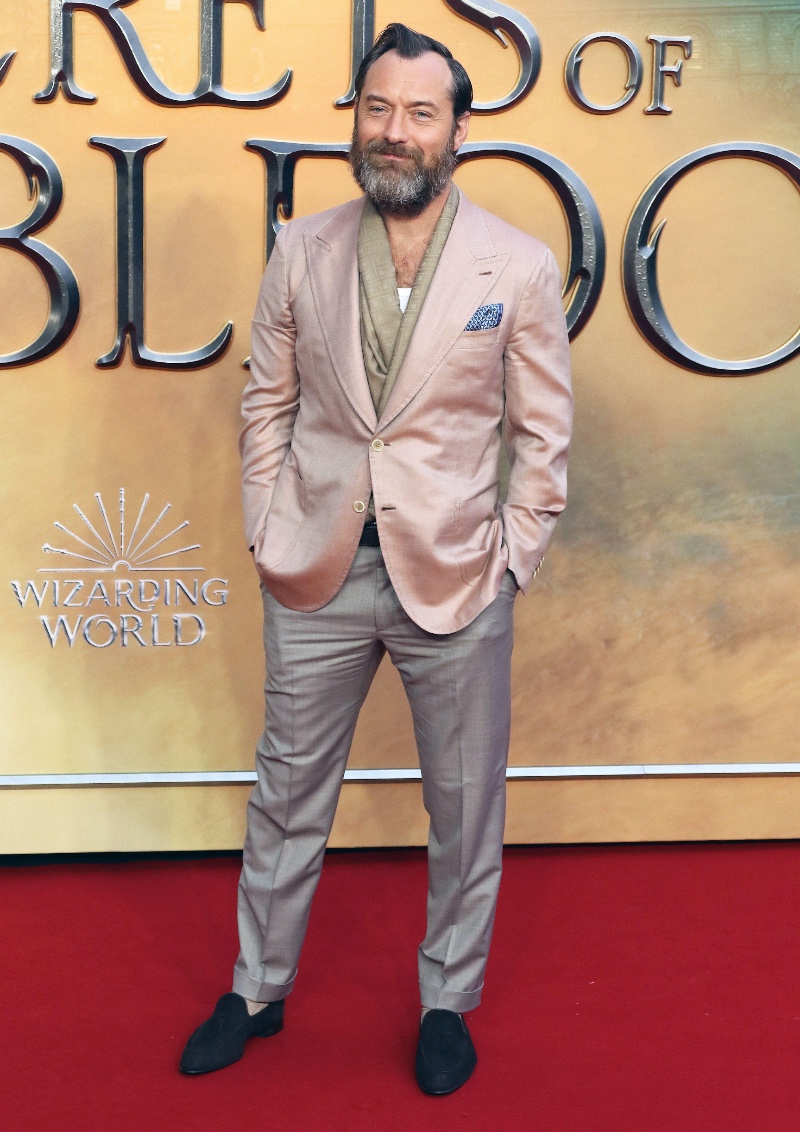 The new Brioni brand ambassador, Jude Law, has already begun his duties. The English actor walked the red carpet at the Royal Festival Hall in London for the worldwide premiere of "Fantastic Beasts: The Secrets of Dumbledore." Law, known for his acute style, opted for sophisticated tailored pieces by Brioni instead of the customary premiere suit.
Related: BRIONI TAPS JUDE LAW & SON RAFF FOR SPRING '22 CAMPAIGN
Law looked stunning in Brioni's Amalfi jacket made of cashmere and silk with a micro pattern pocket square and grey woolen pants from the Italian label. He also wore a taupe Brioni cashmere and silk scarf, which he paired with dark brown loafers with tassels.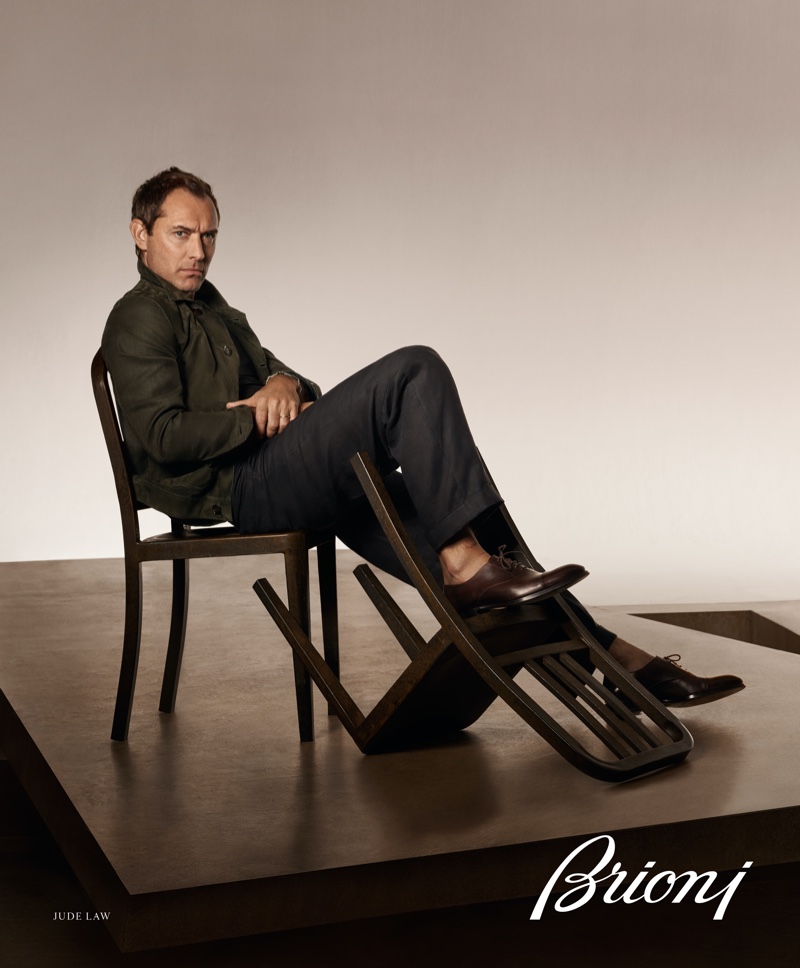 Jude Law for Brioni
Brioni named Jude Law one of its newest brand ambassadors for 2022. It was revealed in a new campaign that not just Law but also his son Rafferty had partnered with the design brand. Jude and Rafferty Law are the faces of Brioni's spring-summer 2022 campaign, which embraces the brand's traditional aesthetic for the season. Craig McDean captured the two in beautiful black-and-white pictures for the occasion.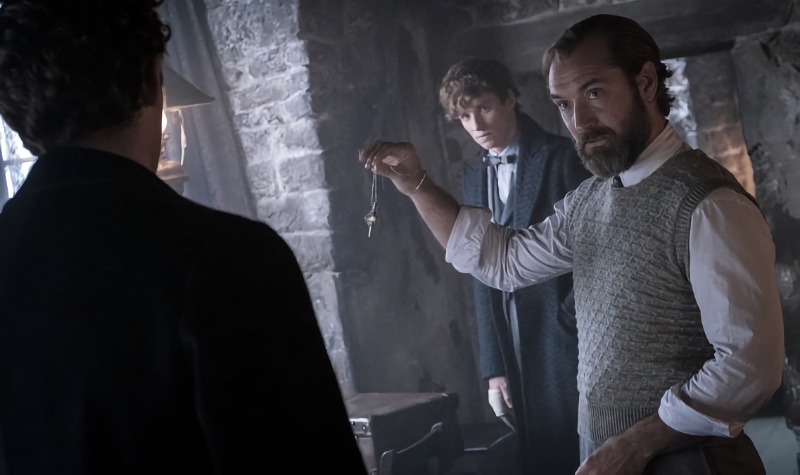 Fantastic Beasts: The Secrets of Dumbledore
After a long wait, the third installment of the "Fantastic Beasts" film franchise is finally here. Professor Albus Dumbledore is portrayed by Jude Law once again in this film. This time around, Law is the star of "Fantastic Beasts: The Secrets of Dumbledore," which opens in theaters on April 15, 2022.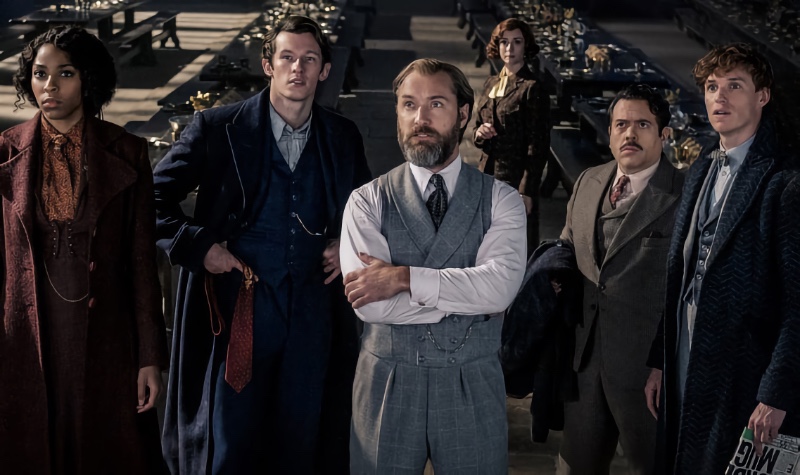 The focus of the Warner Bros. Pictures movie is the dark wizard Gellert Grindelwald, portrayed by Mads Mikkelsen, and his attempt to grab control of the wizarding world. Because he can't stop Grindelwald on his own, Dumbledore asks the help of Magizoologist Newt Scamander (Eddie Redmayne) to lead a group of wizards, witches, and a brave Muggle baker on a dangerous mission. They meet old and new beasts and face Grindelwald's growing army of supporters.