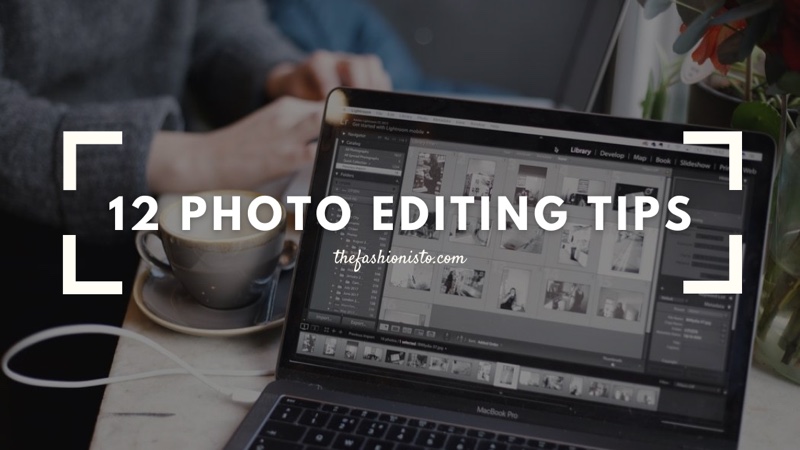 Everyone has skills and talents of their own. Being a photographer is natural, but being a professional photographer is a little tricky as it takes a lot of hard work to be the one. If you are interested in receiving more professional photographs with any of your devices and editing these photos like a pro, then you are in the right place.
Many tools in different apps will help you to edit your captured photos like a professional. Some of those tools increase perfectness, and using some makes those photos perfect. The thing only matters there is the ideal use of different tools in editing apps and software.
For capturing professional photos, you don't need to be a professional photographer. Well, people say a handy camera is better than the mobile camera, but it is not true. Both devices work perfectly if operated correctly. Here I brought 12 photo editing tips for beginners to make their photos look professional:
Cleaning your photographic accessories
Sharpness
Natural over an artificial one
Editing apps
576 Megapixels result for selection
Minors should be focused
Right effects for right photos
Observe and experience
Practice
Keeping originals at a safe place
Crop vs. Zoom
Saturation.
1. Cleaning Your Photographic Accessories:
Let's begin with the first essential tip to capture professional photographs and editing like a pro. The primary requirement to live in this era is cleaning. It does not only apply here. If you are trying to capture professional photos, then you should clean your photographic accessories first. In everyday life, we use many devices, and due to some reasons, we don't clean them.
To get clear photos and avoid blur ones, you should clean your camera lenses with a soft cloth. After cleaning your glass before capturing, there will be no blur issues while editing them.
2. Sharpness:
Focus is the kind of thing always required to do something correctly. Well, it applies here as well. To make your photos look more professional, you need to stay focus. You always need to set the perfect focus point if you want sharp photographs. It is straightforward to get an ideal focal point, and you will get beautiful results.
According to Offshore Clipping Path, Sharpness is the best trick to make your photographs look more professional. During editing, don't forget about sharpening photos.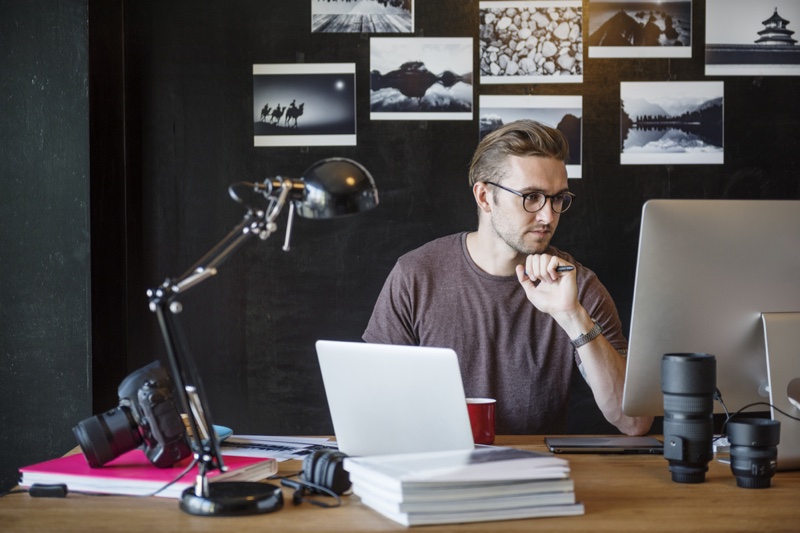 3. Natural vs. Artificial:
We all heard everywhere that natural is best, but do you think it applies here as well? Let me tell you a secret tip for more professional photo editing. To edit perfect pictures, you need to capture them first. So here I am talking about lighting. Always prefer natural light over artificial ones because if you keep editing your photos and do not focus on perfect lighting, no one will be interested in your photographs.
Do not over-edit your photos and let your lighting be natural always, especially where it is possible. Sometimes while editing, we over increase brightness, and that makes photos look artificial.
4. Editing Apps/Software:
Well talking about editing, we can't forget the best editing software and apps. So whatever device you are using, whether it's an android, iPhone, or any professional or non-professional cameras, you still need the best editing app or software to get desired results. Here I am giving you a tip of some useful app and software to edit your photographs like a pro:
Google Snapseed, Photo mate R3 and Aviary, etc.
Adobe Lightroom, Photoshop Express, VSCO and PicsArt Photo Studio, etc.
Adobe Lightroom, Adobe Photoshop, ON1, and GIMP, etc.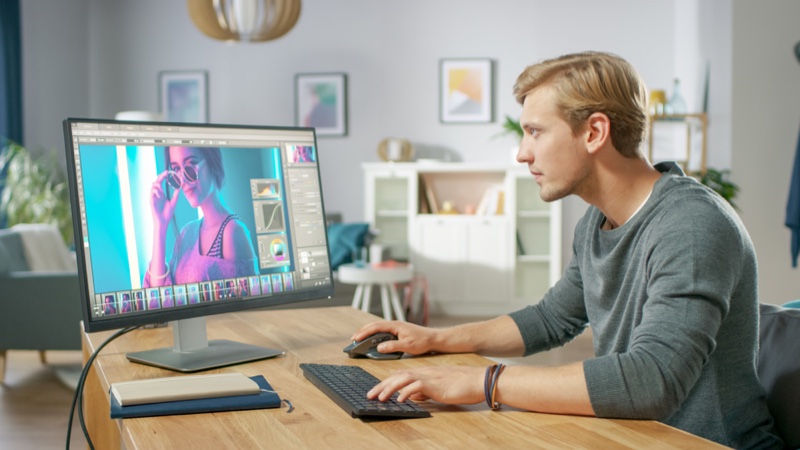 5. 576 Mega Pixels Result for Selection:
We do not focus on photo selection before editing. Usually, a photographer captures two to three photos for the perfect one that is required, while editing, we don't focus on variety. You should choose the one ideal photo for editing with your God gifted natural 576 Mega Pixels camera, and that is the human eye.
For example, if you just captured natural scenery, then you should choose the perfect photo for editing by using your 576 Mega Pixels camera. The more natural it looks, the more your photograph will be eye-catching.
6. Minors Should Be Focused:
If you want to edit your photos like a professional, then you should start focusing on minors. Minors are always ignored, and it reduces the beauty of any picture. Many people over-edit their captured photos. If you don't want to make your photo unappealing, then you should avoid over-editing.
You should focus on basic editing that includes warmth, contrast, shadows, and highlight adjustments. Well, overdoing these necessary edits as well as impact your image severely.
7. Right Effects for Right Photos:
Well, if you are not a professional photo editor, then you don't need to worry because, without any hesitation, you can easily select perfect effects for your excellent photos. The only thing you need to make sure is to choose attractive effects and some creative filters because it is going to get the attention of your audience.
If you are editing some scenery, you recently captured. You really should select some effects that are categorized for landscapes; if you are writing some person's picture, you should focus on face editing.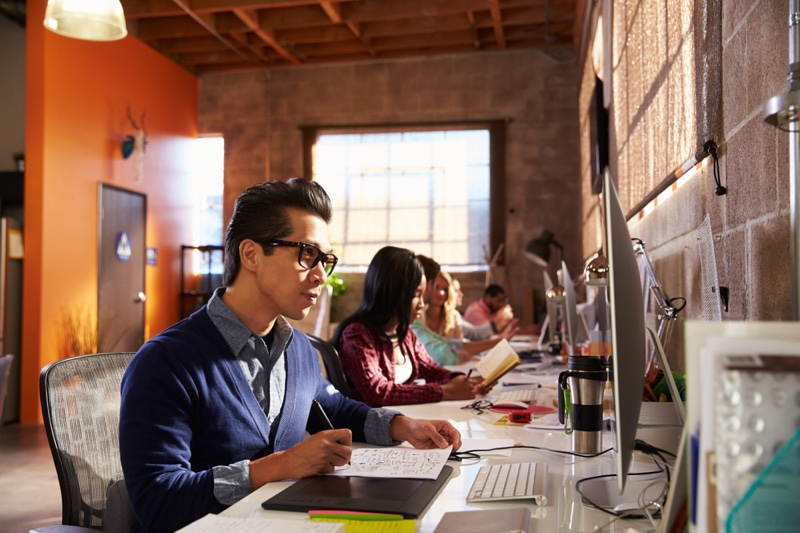 8. Observe and Experience:
One of the critical tricks to edit your photos like a pro is observing and experience. You need to keep your edited photograph and experience the first thing, place, or anything you have captured. Try to make it more attractive and colorful sometimes.
Focus on the quality of your edited photograph. Quantity does not matter here. If you usually post a lot of images, then I am sure most of those images are failed to get attention. So always focus on quality rather than quantity. Editing at the start is not an easy game but pays you a lot if you work for it.
9. Practice:
Well, often quoted proverb is "Practice makes a man perfect." This is very true because the more you practice editing, the more you are going to be professional. If you are interested in photography or want to edit your photos like a pro, then you should work for it. Practice it whenever you get time.
You can even choose any software for photo editing and learn its tricks in your free time. Practice tools of that software. It is not essential to edit photos on PC. If you don't have a PC or you don't want to use it, then use any editing app. Practice tools of that app. If you work for it later in no time, you will be a master.
10. Keeping Originals at Safe Place:
We all make a lot of mistakes, but do you think we can cover ourselves before making it. Yes, we can. We all edit original photos instead of saving them before editing. Therefore, we lose originals, and when editing fails, we don't have any backup. So always make sure to keep your original photographs somewhere safe before editing them.
11. Crop vs. Zoom:
Well, crop and zoom are two features offered by many editing apps. Here I am going to tell you about their usage and the best one for your pictures.
If you want to remove the undesired area in your picture, then you can use this tool. After the selection of this tool, a rectangular area appears on the image. You have to keep the undesired area out of that rectangle, and your picture gets cropped.
This is an essential feature of any camera to capture photos. We usually use this feature and captures zoomed photographs. Many devices offer this feature where we can Zoom In and Zoom Out to capture pictures.
Well, I prefer you to use the Zoom feature only when you have a professional camera. Zoom in or out and capture it. If you don't have a professional camera, then avoid using the Zoom feature. Too much zooming destroys pixels and gives you a low-quality image or photograph.
I prefer you to use crop features while editing instead of using the zoom feature while capturing.
12. Saturation:
Well, if you are failed to capture colorful photographs like a pro, then you don't need to worry as I have a simple solution for this. You can use the saturation tool in your photo editing app or software. It makes your images more colorful. But again, you need to avoid over-editing your captured photographs.
The results of using saturation can be artificial, and faces start to look unnatural. Remember to use every feature of photo editing software or app in the limit. It will give a natural and professional look to your photograph.
Editing is not very difficult in today's technological era. Here, I just suggested some essential tips that will help you to edit your photograph like a professional. But if you still want to learn more tricks about editing, you can learn it in any of the basic photography courses offered. There they usually teach you the use of any photo editing software.
But I am sure if you are focused and hardworking, that will be enough for you. So are you ready to edit photos like a pro? Good Luck!