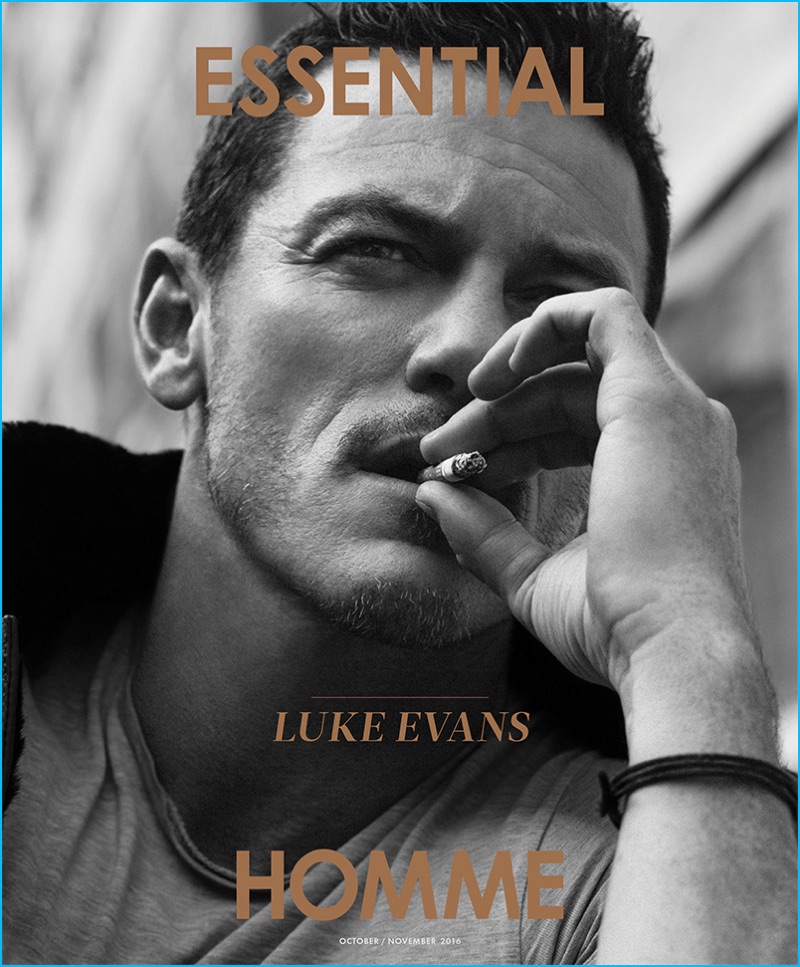 Luke Evans smokes a cigarette as he covers the October/November 2016 issue of Essential Homme. The Welsh actor brings an effortless cool to the magazine's pages with the help of photographer, Zeb Daemen. Fashion editor Tom Stubbs outfits Evans in a rugged wardrobe, which features brands such as Acne Studios, John Varvatos, and Coach 1941.
Related: Luke Evans Connects with Mr Porter, Talks Being Single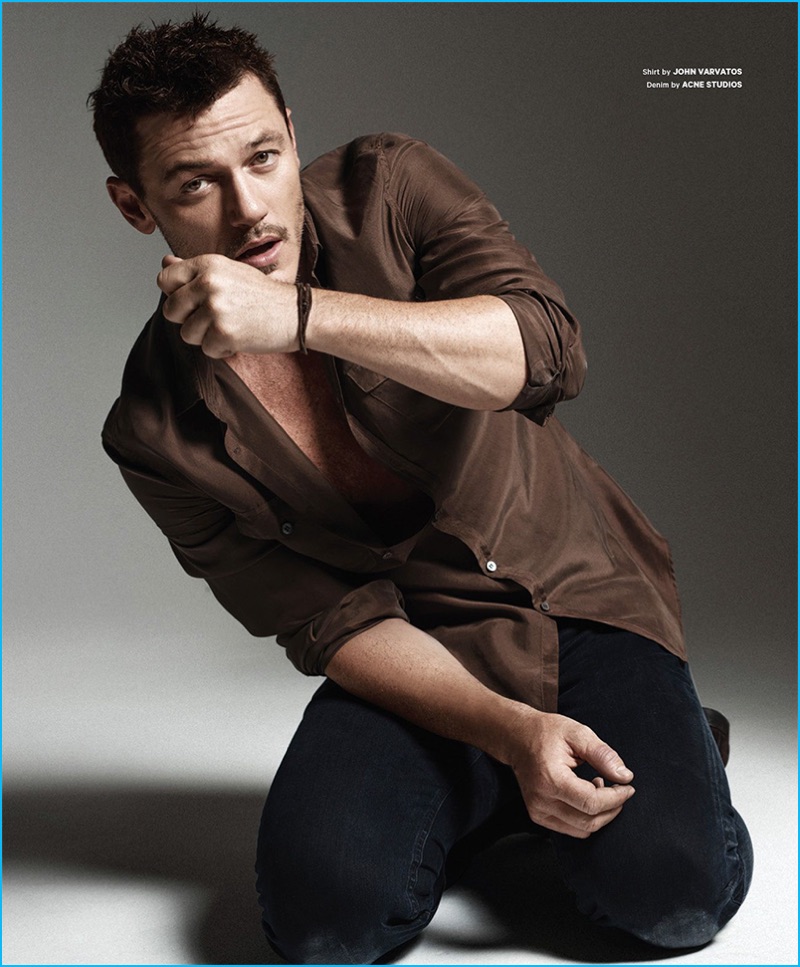 Luke Evans on Filming Beauty and the Beast
Luke Evans stars in Walt Disney's upcoming live-action film for Beauty and the Beast. The project beautifully combines Evans love for acting and singing. Talking to Essential Homme about filming, he expresses, "It was a really lovely feeling to merge two parts of my career, which have taken up most of my adult life, and put them together and do it in such a wonderful vehicle."
The 37-year-old actor continues, "It was just one of those moments, I don't think I'll ever forget it. I hope it's not the last time I'll get to sing in a film, but it certainly was a nice way to start singing and make people realize that I can."
Luke Evans Essential Homme Photo Shoot