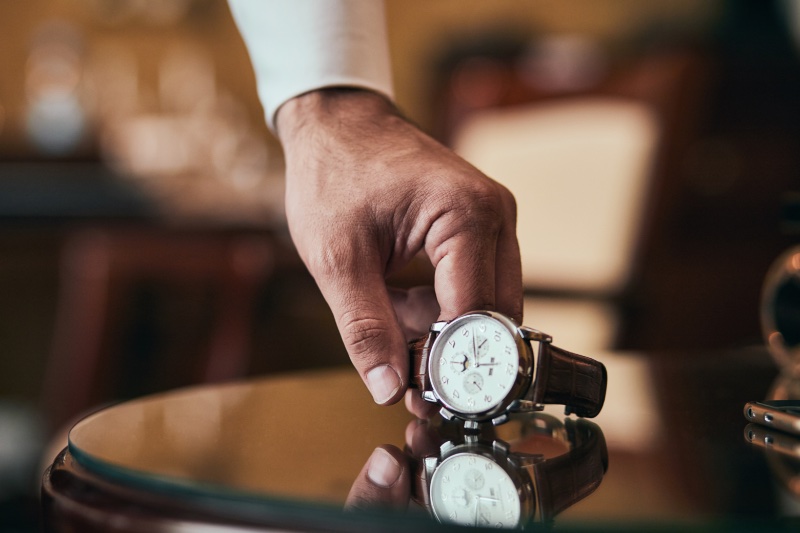 Watches aren't just about telling the time; they're also about telling the world who you are. In the limited world of men's accessories, a stylish, top-quality watch might be one of the few things that set you apart from others. That's why it's crucial to get it right when choosing and wearing a wristwatch. Here are some top tips to help.
How to Choose a Watch
When choosing a watch, you need to consider the person you are and how you spend your days. An ideal watch for a business executive may not be the perfect timepiece for a fitness fanatic. You'll also need to establish a budget.
There are wristwatches for every budget, but the more you spend, the fewer compromises you'll need to make. Before you start shopping, it's also a good idea to familiarise yourself with the different types of watches. Quartz watches require batteries and are typically less expensive and more durable than mechanical watches that are self-winding or require manual winding.
You should also consider watch material, for example, stainless steel versus carbon fiber or titanium, and whether the watch's make or brand is essential to you. There are many famous watchmakers, such as Rolex, Patek Philippe, TAG Heuer, and Breitling, with many of the big-name watches being worn by celebrities, politicians, and even royals. Still, other lesser-known brand names also make high-quality, stylish watches at more affordable prices.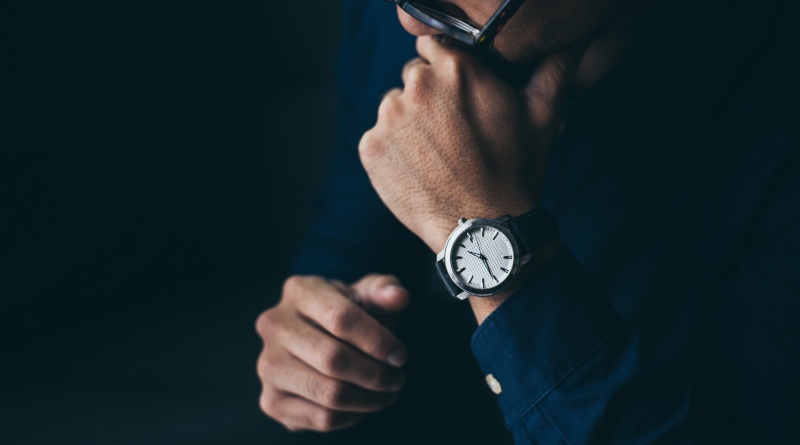 How to Make Sure Your Watch Fits
There's no standard watch, but most men's watches have a case diameter between 34 and 44mm. A watch with a big or small case won't affect the fit, but it will look awkward if it's very obviously too big or small, so consider the size of your wrist.
How well the size of its strap will determine your watch fits. You'll know if it's too tight as it will be uncomfortable and leave a mark. If, on the other hand, you can fit a full finger between your watch strap and your arm, it's too loose. Watches with leather straps could have a larger strap fitted or a further hole made to adjust the fit, but to resize a watch with a metal bracelet, you'll need to take it to a jeweler or watchmaker to have links removed or added.
When considering watch size, you should also think about thickness, as if you typically wear long-sleeved shirts daily, a thick watch may not sit as well beneath your cuff.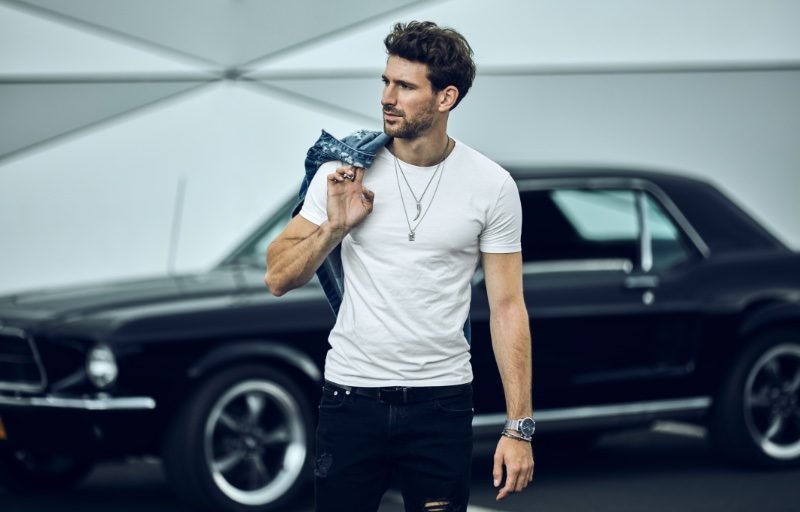 The Wrong Watch
Watches are a popular gift for men on birthdays, Christmas, and other occasions. You may have received a watch or perhaps even several watches over the years as presents from family or friends that aren't quite right for you. Maybe they don't suit your lifestyle, don't fit your wrist, or aren't your style.
Rather than wear something uncomfortable or that you don't like, why not sell any old watches or watches that aren't quite right? You can always use the money you get to help fund the purchase of your perfect watch.
When to Wear a Watch
You can wear a watch anywhere, anytime, but there's some watch etiquette you need to be aware of. It would be best if you tried to match your watch to your outfit and the occasion. If your watch has a metal strap, it's a good idea to ensure any other jewelry matches it in color.
Similarly, if you have a watch with a leather strap, try to match it to the color of other leather items, such as your shoes. You should never touch another man's watch – unless he invites you to, of course! Hopefully, you should never check your watch when talking to someone, as this suggests you're bored with the conversation and is considered the height of rudeness.