Gambling is a widely popular activity that is growing more and more popular as time passes. And a lot of this popularity can be attributed to online gambling and the reintroduction of sports. In fact, there are more and more people experimenting around with betting and sports gambling than ever before, not only for entertainment purposes but as a means to supplement their incomes. With a lot of business shutting down and factories closing, more people are finding themselves out of work, sitting at home with nothing but time on their hands. Online gambling is one of the best and most productive ways to fill this time.
Land-based gambling is also an excellent way to fill this time if you have an establishment nearby. The only problem is, land-based gambling can be intimidating. More intimidating than online gambling. Not only because you have to face players face-to-face, but you will likely be required to dress in specific ways. That's right, a visit to a local gaming establishment today might mean that you have to wear specific attire. This is intimidating for a lot of people because they don't consider themselves fashion-savvy. Well, a lot of mistakes can be avoided if you choose to follow this guide.
What Not To Wear!
Despite having dress codes, there are many land-based gambling establishments today that won't normally exclude players if they're not dressed to the highest degree. These places certainly discourage super-casual dressing, but you won't likely be denied access to dressing as such. Although you won't be denied access to your attire, such attire can greatly impact your mindset. For instance, if you are the only individual at the table with shorts and short-sleeved shirts, you might likely feel out of place, making you lose confidence.
To help avoid these mistakes, you'll want to follow these tips:
Always avoid dirty or torn clothing.
Flip flops or open-toed shoes are a huge mistake for men.
Avoid shorts and sweatshirts if your visit will be during the evening or late afternoon.
Casual clothing should be avoided if you are visiting a more formal establishment.
For women, anything too revealing should always be avoided.
Anything with offensive images or logos should be avoided.
Band t-shirts should be excluded.
While different establishments will likely call for different ensembles, you want to apply all of the above information to any visit. Another thing to keep in mind is, if you don't feel like dressing up and want to avoid the whole mess, you can always choose to gamble online. If you do so, make sure you are doing so with high-class and trusted establishments like sbobet mobile.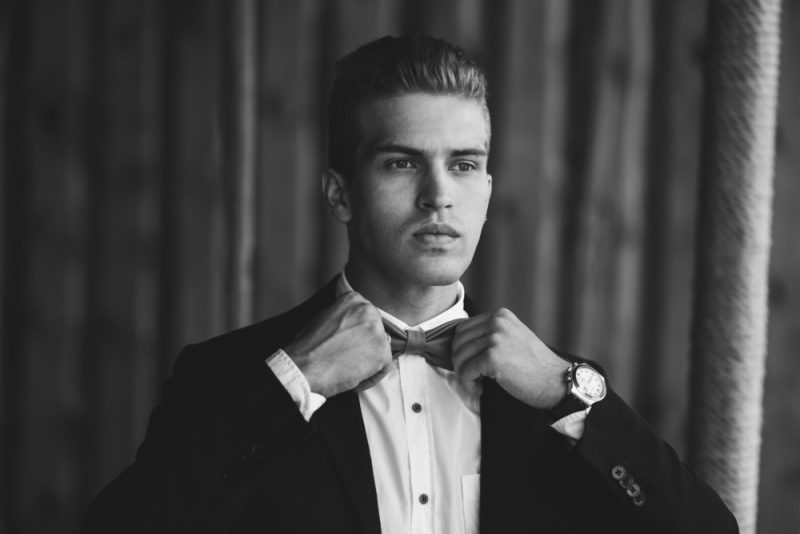 The Black Tie Event
Whether you are completely new to gambling to have thousands of hours under your belt, you've likely heard the term black tie before. You might not know exactly what it means or entails, but you've at least probably heard the term before. It is one that you'll encounter over and over again in the casino fashion industry. And, this is because there is a lot of establishments today requiring this type of dress. Black tie is a much more relaxed version of white tie, which will be discussed later, but usually means tuxes, dark suits, matching white shirts, conservative ties, leather shoes, dark socks, and cuff links. This could mean anything from a full-length evening down to a cocktail dress with a suitably high hemline for a woman.
The White Tie Event
When it comes to formal wear, you will not find any code more formal than the white tie event. This is, without a doubt, considered one of the dressiest codes of all. For women, this means something like pantsuits with palazzo cuts and formal or elegant dress shoes. For men, the list is, unfortunately, a bit longer. Depending on the establishment, the white tie could mean white shirts, black bow ties, evening waistcoats or cummerbunds, dark dinner jackets, black patent leather shoes, matching socks, and cuff links.
Conclusion
When all things are considered, it really is no wonder why land-based gambling is much more intimidating than online gambling. That being said, this is something that players can utilize to their advantage as long as they know how to dress appropriately. The right attire not only guarantees access to today's highest gambling establishments, but it'll provide you with the confidence that you need to feel like you belong. In fact, dressing better than other payers will make you feel like you are simply better than them.