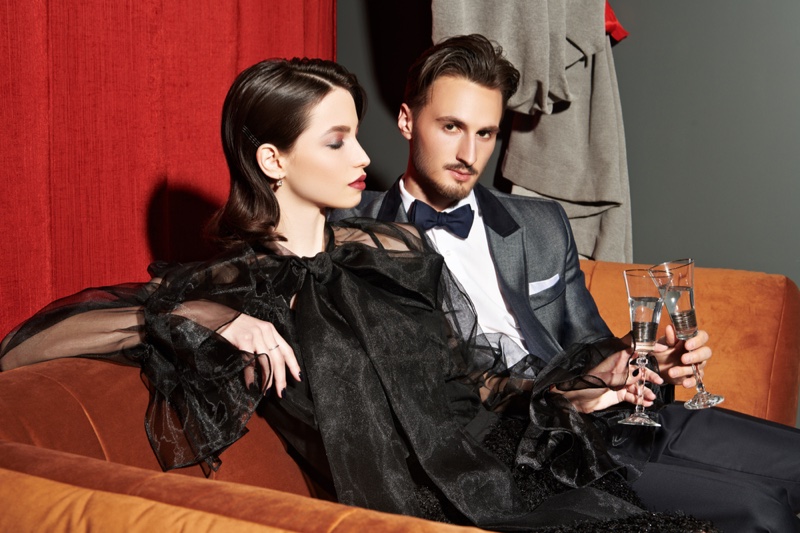 Have you decided to visit the casino for a night of fun and entertainment? If you are not a regular visitor to the casino, you may spend a lot of time pondering what to wear. Showing up in just any old comfortable clothes is out of the question as casinos have standards to maintain and do not welcome patrons who turn up dressed shabbily. 
Guest author Jacek Michałski, shares some great tips on how to dress for a night at the casino. To find out more about Jacek Michałski, click here.
If you don't know what to wear to a casino, we recommend visiting the website of the casino you plan to visit. Usually, casinos tell you what to wear when you visit. It is called the casino's dress code. As long as you stick to the casino's dress code, you can rest assured of a great time.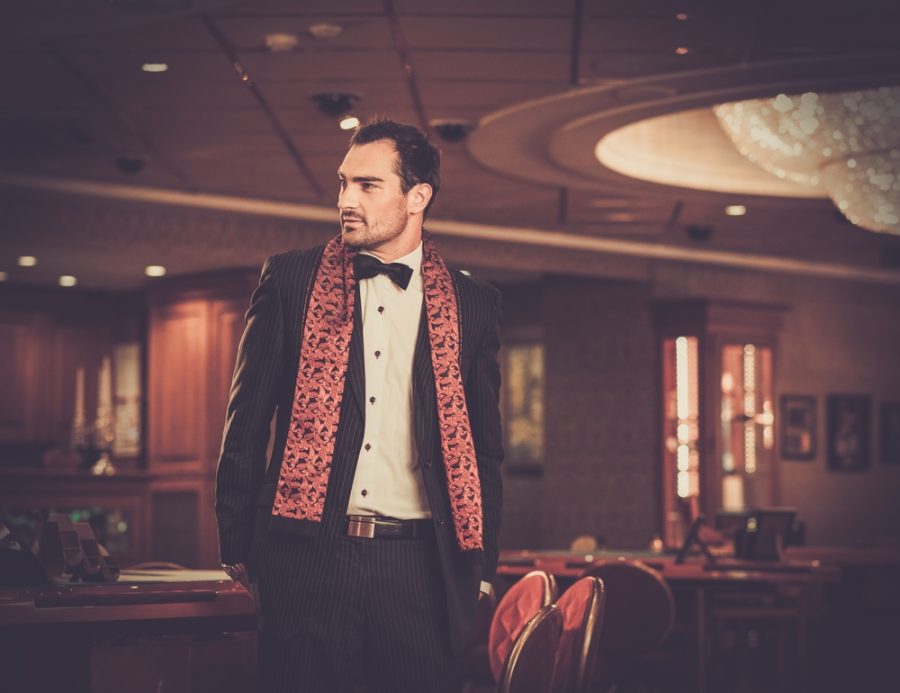 Tips To Dress For A Night Out At The Casino
If you are confused even after reading the casino's dress code, we have a few more tips for you. Try one of the following: 
Visit the casino's online photo gallery and see how people are dressed.

 

Are you going with friends? Just ask them.

 

Log in to your Facebook and Instagram accounts and see what the style bloggers and vloggers have to say.

 

Ask your social media friends. They may have some great suggestions to make.

 
Your casino clothes should match your activities. What do you plan to do at the casino? Do you want to spend the night spinning away at the roulette wheel or playing poker games? Or do you want to head over to the nightclub to enjoy drinks and dinner with your friends? 
If you are not sure, carry an extra pair of shoes or clothes. You may choose to have a formal dinner wearing a pair of high heels and party away in gorgeous ballet flats after dinner. Or you may wear a jacket to enter a fancy restaurant for a quick bite. And you don't have to carry all those clothes with you. Many casinos allow you to store your luggage in a locker so you can enjoy yourself.
Going out for a night of fun at the casino is not that appealing when it's super cold. That's one of the reasons why Polish players who don't want to take the time and trouble to dress up for a night at the casino. If you fall into this category, you can always go and play at a Polish-friendly online casino. A great place to find a good Polish online casino is https://kasynos.online/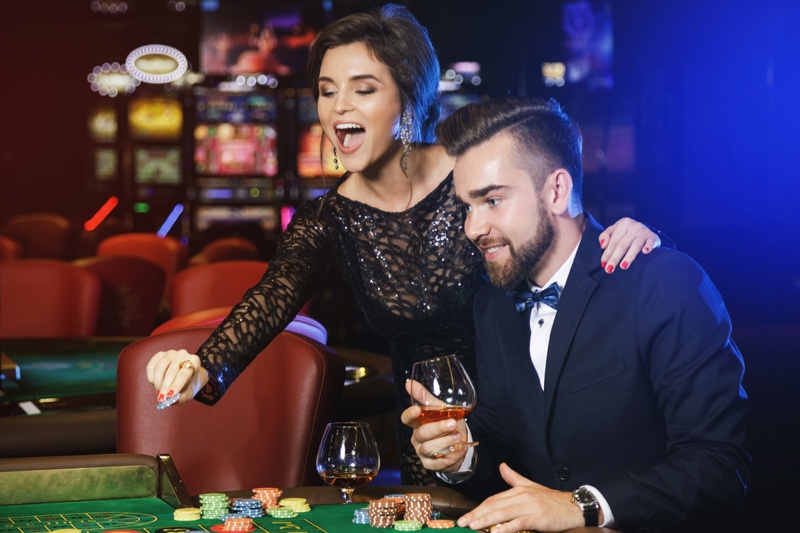 Casino Clothes for Women
Wear a sequin dress paired with attractive heels or pull on a metallic top with dressy pants and matching heels. Go in for silver, gold, black, and red colors as they suit the glamorous and glitzy environment of a casino well. If you have decided to wear dressy pants, match them with a contrasting top. 
Don't forget the accessories, including the sparkling jewels. Choose a shimmering clutch, but don't wear too many jewels. You only need to wear a pair of dangly earrings and a silver or gold bracelet as you want the focus to be on your personality, not your jewels alone.
You may also choose to wear something that looks professional, especially if you are on a business trip. For example, you will look classy in a pencil skirt or a pair of dark trousers paired with a boldly colored top. Complete the outfit with a pair of dressy heels, a choker necklace, or a pair of colorful earrings. 
Or perhaps you would like to make a big fashion statement, in which case you can throw something feathery or furry around your neck or wear a headpiece with feathers in it and match it with high platforms, fishnet stockings, and heavy makeup. 
If you want to relax and enjoy yourself, wear a fitted denim jacket, wedge sandals, or maxis with thick straps on the shoulders.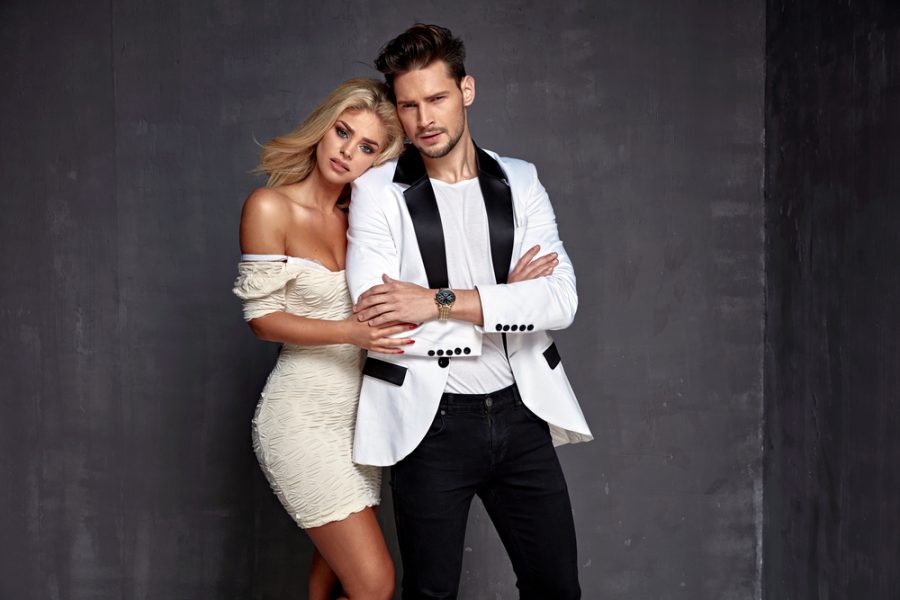 Casino Clothes for Men
If you are a man, you don't have to be as dazzling as a woman, but you still need to be dressed for the occasion. Wear dark dressy trousers with a button-down shirt. Make sure that the fabric shimmers a bit, but without attracting too much attention. 
Wear Oxford-style dark and dressy shoes. If you are the type of man who loves wearing jewelry, you don't have to wear more than a gold chain for a classy, casino look
.
If you want a professional look, wear something that you normally wear to the office but avoid the tie. Match your trousers with a dressy blazer and make sure that your shoes and socks match the rest of your outfit. 
If you want to go in for a casual look, go in for khakis, casual button-down shirts, or polo shirts. Complete your outfit with brown loafers and matching socks, and don't forget the gold chain.
Conclusion: 
How to dress for a casino depends on a number of factors. Just remember that it's better to dress up than to dress down when it comes to dressing up for a night of fun at the casino.