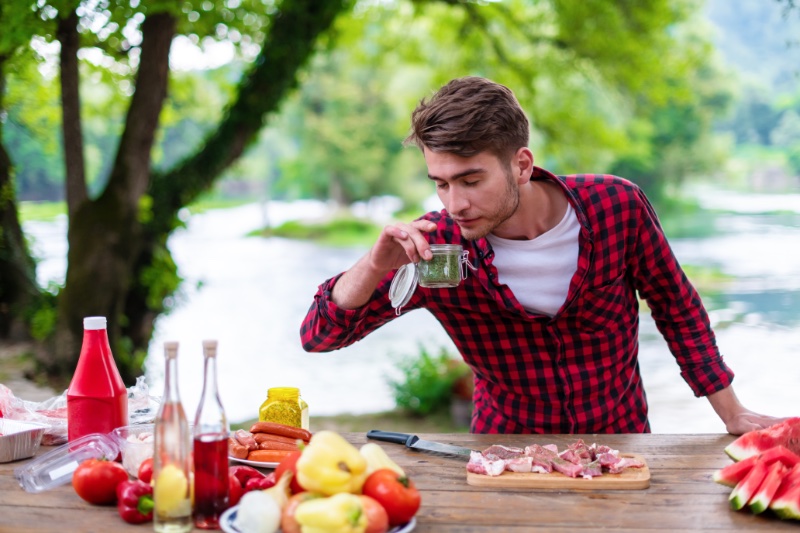 Summer has arrived, ushering in leisure, socializing, and tantalizing culinary experiences for many. However, indulging in warm weather favorites like burgers and creamy potato salad may compromise your health and wellness. So, what healthier alternatives can you consider at summer cookouts to maintain your fitness?
Upgrade Your Equipment
A crucial part of mastering healthier summer cookouts begins with your equipment. Expanding your cooking appliances, gadgets, and utensils can give you greater flexibility and control in creating exciting, healthier dishes. Consider investing in an outdoor flattop grill, for instance.
Its flat, easily adjustable surface allows you to cook various dishes perfectly. Gas and charcoal or wood cooking options also allow you to experiment with different cooking styles and flavors.
Eat Fruits & Vegetables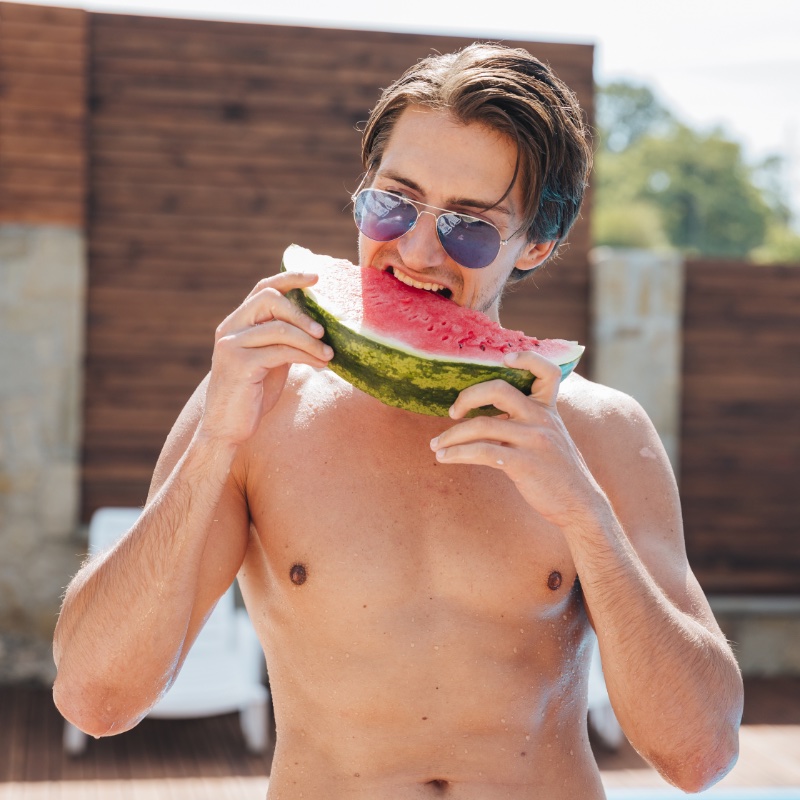 Traditional cookout foods, like potato salad, macaroni salad, potato chips, and numerous hamburgers and hot dogs, may not be the healthiest. However, many cookout essentials are healthier and packed with nutrients. Specifically, almost any fruit or vegetable is an excellent choice. They are typically low in calories, high in vital nutrients, and quite filling.
Be cautious of sneaky add-ons; sweetening a fruit salad with additional refined sugar or dousing raw vegetables in ranch dressing or a mayo-rich dip can undermine their health benefits. Options like watermelon, blueberries, cucumbers, blackberries, and corn on the cob are splendid choices for a healthier cookout menu.
Use Less Fat
Fat isn't inherently harmful. Our bodies require some fat to function properly, and certain fats benefit our health. However, the issue with many backyard cookouts is the overuse of butter and other animal fats. By lowering the fat content of our cookout dishes and opting for healthier unsaturated fats over less healthy saturated ones, we can significantly enhance the nutritional value of our meals.
Choose Lean Meats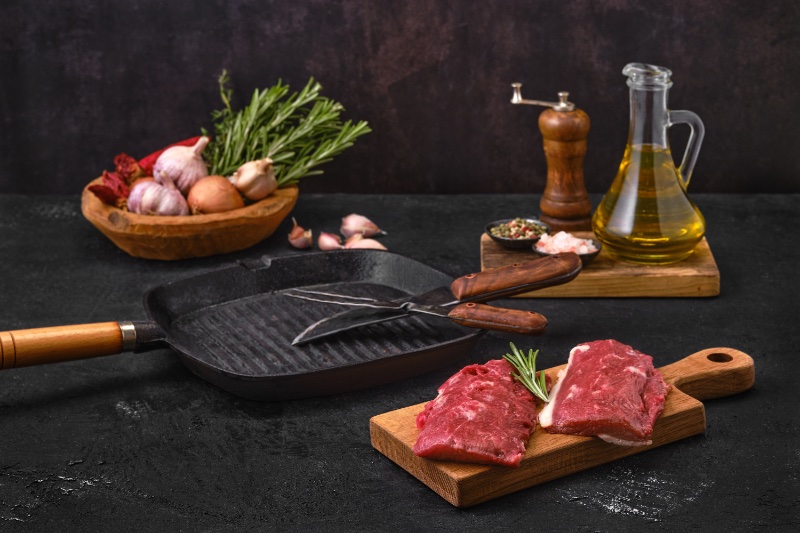 Center cuts of meat, such as loins and rounds, are often lower in calories and fat but higher in protein than their fattier equivalents. Fat isn't always the enemy, but since fat packs more calories per gram than protein, cuts of meat with more fat will naturally have more calories. Healthy and tasty choices for grilling include chicken and lean fish—both are delightful when cooked just right.
Eat Before the Cookout
If you're heading to a cookout at someone else's place and unsure of the food options, consider eating a bit before you go. Having a hearty salad before leaving can help curb your hunger and prevent overeating once you arrive. While it's courteous to sample what others have prepared, you certainly don't need to overindulge to be polite.
Reduce the Portion Sizes
One of the main reasons for the rising obesity rates is the large portion sizes we've become accustomed to. In the United States and many other developed nations, we often fill large plates and bowls with more food than necessary.
A straightforward way to maintain a healthy weight is to reduce portion sizes. For example, you might opt for one hamburger instead of two. Rather than partly filling up a whole plate and going back for seconds, you could serve yourself a single plate that's mostly full.
Skip the High-Calorie Drinks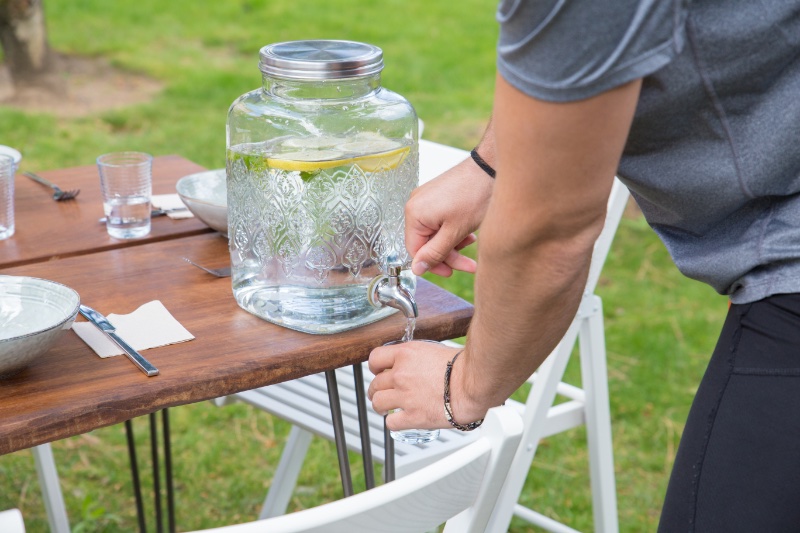 Many of us take in more daily calories than we realize, partly due to sugary drinks' "hidden" calories. Beverages like lemonade, sodas, and many alcoholic drinks pack a lot of sugar and calories. Having two or three of these at each cookout can make staying in shape during the season a real challenge. A better choice would be to go for water or drinks that are low in sugar and calories.
Stay Active
Adding more physical activities to your cookouts is another excellent way to stay fit, helping to burn off any extra calories you've consumed while maintaining your muscle tone. Here are some popular options:
Frisbee: Tossing a Frisbee around can be a lot of fun, providing both leisure and activity. Consider setting up a Frisbee golf course in your backyard for an added layer of competition.
Volleyball: Divide into two teams and put up a volleyball net; this game keeps you active, especially if you're in it to win it.
Bocce Ball: This game is less vigorous but involves physical movement, making it a perfect choice for a laid-back gathering.
Final Words
As the sun warms the world and we come together to celebrate, it's crucial to remember that a fantastic cookout is not just about the food—the people, the conversations, the games, and our healthy choices. By embracing these recommendations, we can savor the vibrant flavors of the season and create a healthier, more balanced summer experience.
So, as you light up the grill and lay out the picnic blankets, remember that the key to a successful, fun-filled cookout lies in the balance between indulgence and well-being. Enjoy the thrill of the grill, and here's to a season filled with health, happiness, and memorable cookouts!