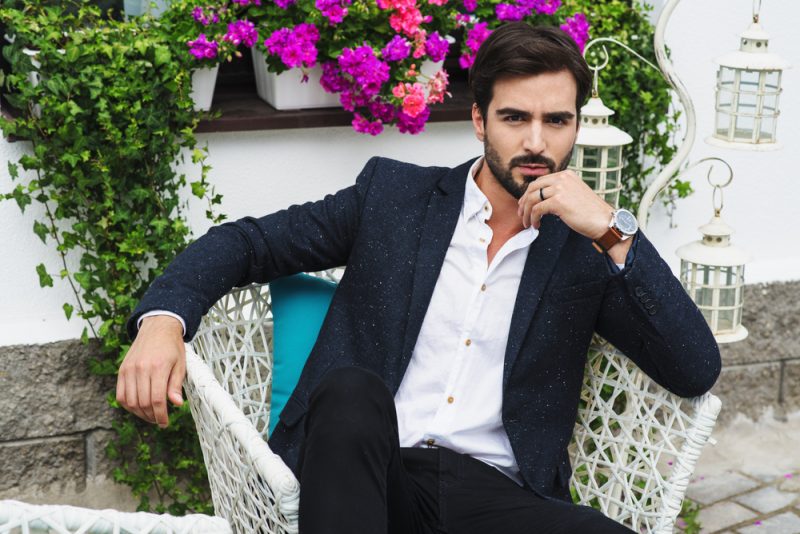 It is not a must for you to spend lavishly on brand names to dress sharp and look smart. Dressing expensively is useless if you lack the right knowledge of styling and behavior. See these easy and achievable fashion tricks for men to make you look classier in and out of the workplace. 
1. Love the Blazer
While we all know a suit is often an excellent pick, a blazer is a vital piece in any wardrobe because of its flexibility. A good-fitting blazer is a quick way to elevate a casual look up to business casual. A dark blue, smokey charcoal, or gray blazer is still excellent for sitting and performing desk duties. You want to ensure you have a perfect fit, and the shoulders of your blazer align with your shoulders.
Bonus Tip: Make a fist and insert it between your buttoned blazer and your stomach. You should not have any problems if the fitting is good. If the gap is substantial, the fit is too big. If your blazer is too small, making a fist will be a challenge. 
2. Shoes Define a Man
An inappropriate pair of shoes can quickly spoil the right outfit combination. The secret is balancing between attractive and pleasant. You will eventually wear all of them for some time. You can wear the right pair of shoes in different weather conditions, and it matches well with multiple different sets of business clothes.
Bonus Tip: Ensure that there are no scuff marks on your boots. In contrast to popular assumptions, people usually do look at your shoes. Take some time and polish your boots with shoe polish or use a leather conditioner. The conditioner will eliminate the scuff marks and give them a new appearance.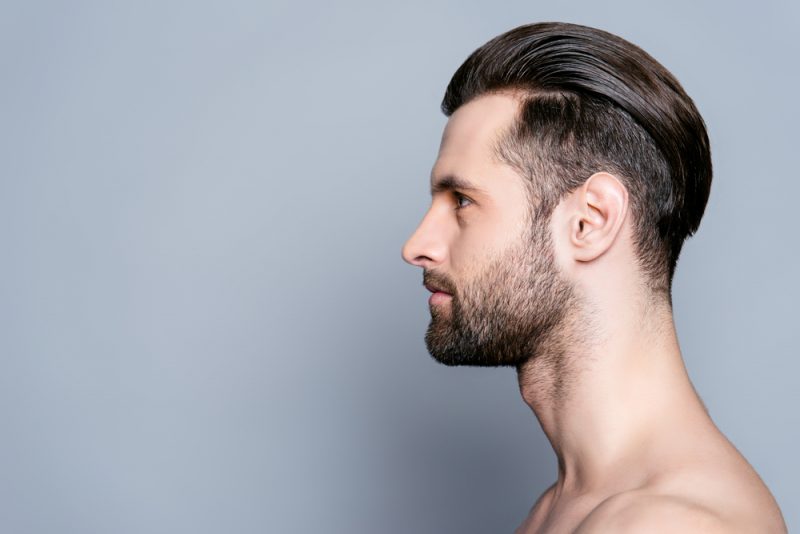 3. Apply Moisturizer Instead of Hair Gel
Gel performs miracles by assisting you in styling ordinary hair into a great style, but it has two downsides. But you can easily apply too much gel and end up with hair with a "crunchiness" feel and an unnatural appearance. The gel also contains alcohol and can remove natural oils from your hair, giving you a dry, spoilt mess. Exchange it partially with hand or face moisturizer. You will still get styling assistance and holding strength while saving the natural oils of your hair.
Bonus Tip from HairInsights: you may think you are already using a small amount of the moisturizer to make your hair hold, but your idea of little is already too much. You should use a pea-sized quantity or a dime-sized quantity at most and should rub it between your palms and then apply it on your hair for a frizz-free, natural appearance.
4. Do Not Underrate a Good-Fitting Pair of Pants
It might be your desire is to wear jeans for all your life, but most businesspeople must be able to switch it up for other pant styles. Be it a pair of dress slacks, wool slacks, or green chinos, it is vital to have a good fit. Your pants should have a snugly fitting around your thighs and hips and end sufficiently short of making most of your shoe to visible. They also should have a snug-fitting of your groin region without any constriction.
Bonus Tip: when you go shopping for trousers, and you are uncertain if they will be appropriately fitting or not, use your elbow to measure. If the jeans' waistband can accurately fit from your fist to your elbow without being too large or small, they will probably be a suitable fit.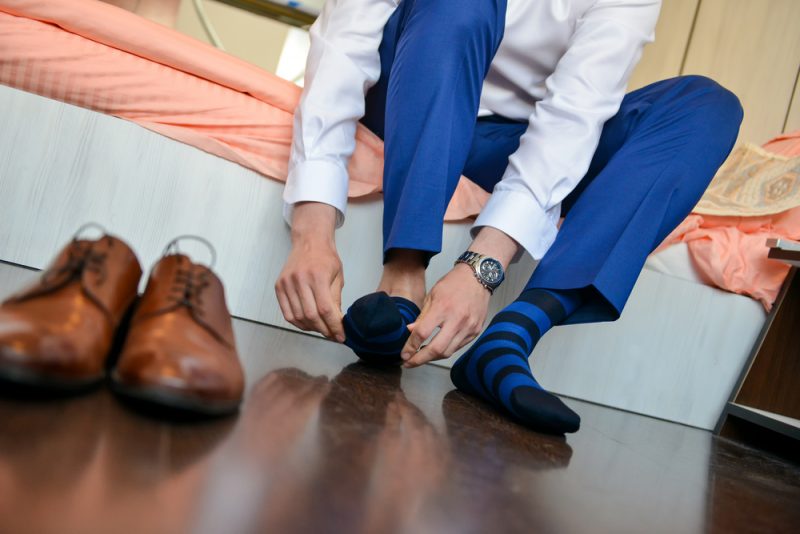 5. Match Your Socks
Of course, your socks are not often exposed. Yes, rarely will anyone see more than a flash of your socks as you conduct your business, but that small view can damage all your efforts to be fashion-cognizant. Choose socks which match with what you usually wear, be it in your daily life or at the office.  
Bonus Tip: when choosing which color of socks to wear, take your pants' color into account. In general, you want your pants to match or choose a darker or lighter shade. If you're okay, a different color that matches your shoe and trouser is an excellent choice.
Conclusion
These five fashion tips for men are fast and straightforward methods of keeping you looking sharp and smart. They can assist you in having an excellent first effect and instantly boost your confidence.